My daughters love to have their hair done. My oldest loves for me to fix her hair. My skills are pretty limited. Even as a kid, there are only a few things I have done with my hair. I know the basic braid, a mermaid's tail, which is really a fishtail braid but since Serenity has always loved mermaid we call it a mermaid's tail, and the french braid. A few years ago, I saw some cute pictures of hair styles my friends did on their kids and thought, I have to start looking for more cute things to do with the girls' hair.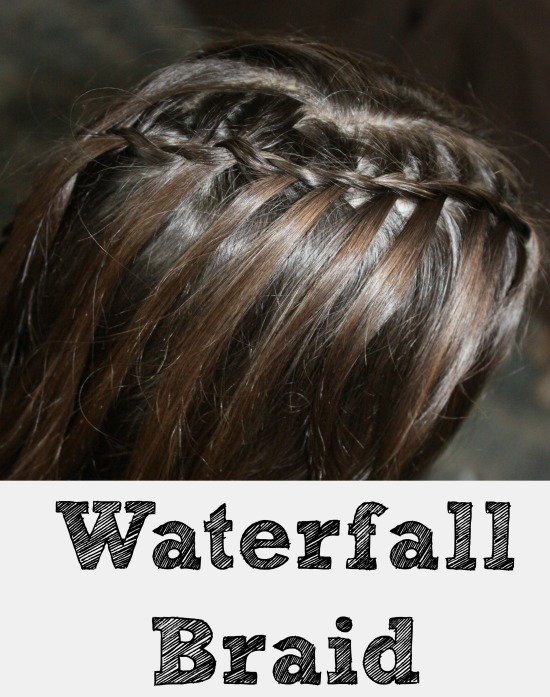 When Serenity got her hair cut before school, we went to Sweet and Sassy and they did a beautiful waterfall braid. Since it was so cute, I wanted to recreate it for her. I found a great video online that shows how to make it. It is pretty simple.
My first attempts at a waterfall braid. It was pretty easy. Start by doing a regular braid. Take 3 pieces up at the top. As you start to braid you are going to do a lace braid, which means only picking up pieces of hair from one side. Then as you pick up a piece, you are going to drop a piece on the other side. Keep going for as long as you plan the braid to be.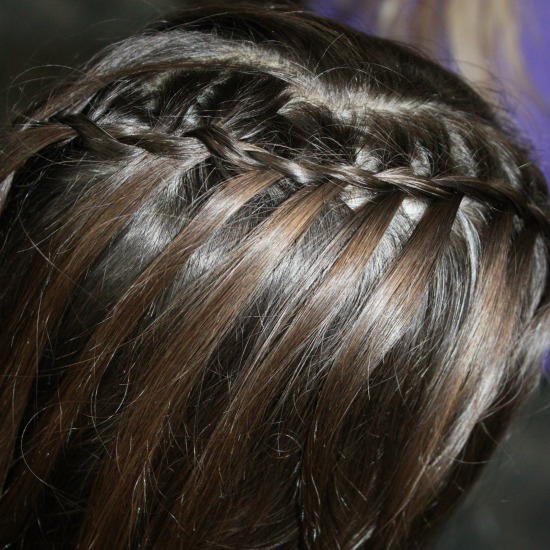 This is such a cute and easy braid. In Serenity's hair this works pretty well. If I drop the entire piece on the bottom side, the braid does not stay and will slip out. I found what works best for her hair is to drop half of the piece.
In Willow's hair, the braid completely falls out. Her hair is too fine for it.
More Cute Hairstyles for Girls