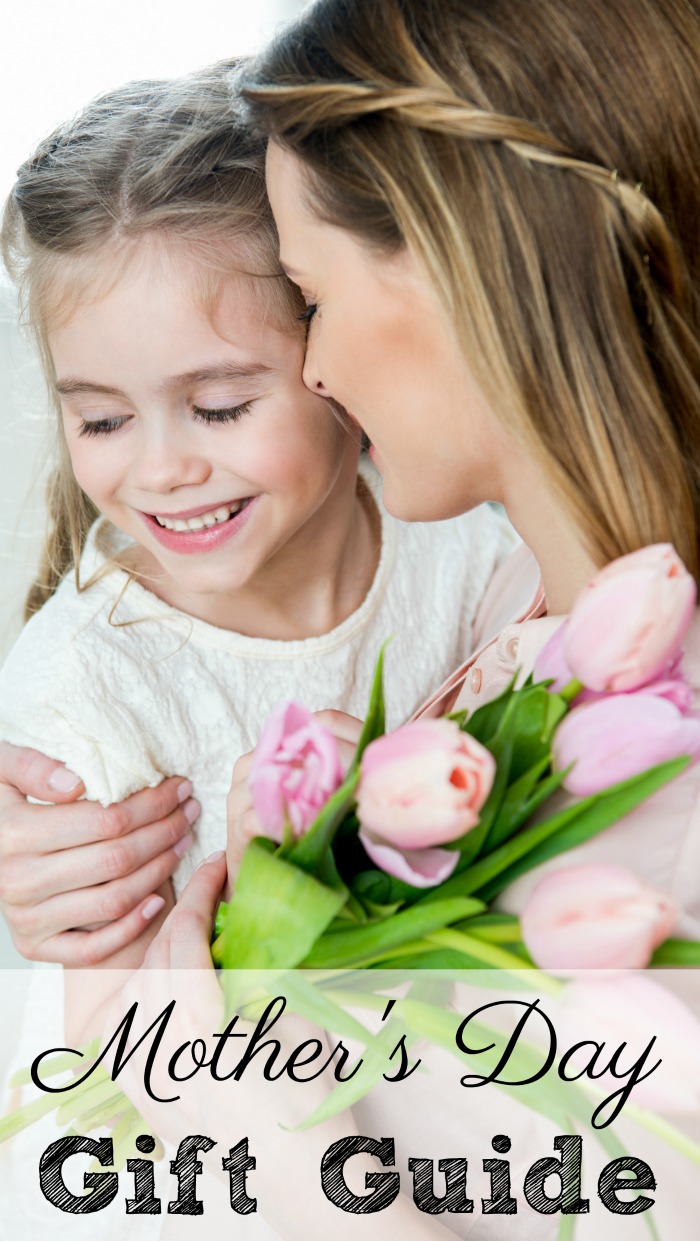 What can you give mom? She is the one who takes care of everything. But it is hard to find the perfect gift for mom. These Mother's Day gift ideas are perfect for the mom in your life.
Mother's Day Gift Guide
Be sure to check out our gifts for fathers too.

Mionetto Prestige Brut ($14 750ml / $4 Mini 187ml) Made from 100% Glera grapes from the province of Treviso, an area renowned for high quality Prosecco, this sparkling wine offers a luminous straw yellow hue and stylish mousse. The palate is marked by aromatic notes of honey and white peach. For stocking stuffers, you should start with Mionetto's signature mini bottles ($4). The classic ribbon beautifully displayed across the bottle means there's no need to wrap. You can even customize with notecards displayed around the bottles neck.
Mionetto Prestige Rosé Extra Dry ($14 750ml / $4 Mini 187ml) This deeply luscious sparkling rosè is the result of soft pressing of red grapes. The wine offers a peach blossom luminosity, accompanied by a fine, lively perlage. This wine is known for its intense fragrances, like holding an edible bouquet of violets, raspberries, strawberries, and wild flowers – a perfect pairing for your holiday table. Serving this cuvée with a grilled turkey breast or fish (or a variety of fish on the Feast of Seven Fishes) is sure to be a recipe for success.
Mionetto Luxury Cartizze DOCG ($45) This elegant Cartizze boasts luminous golden tones and delicate beads of tiny bubbles. A majestic, multi-faceted bouquet releases seductive impressions of apple and pear alongside notes of citrus and glazed almond. On the palate it is crisp, well-balanced, and elegant. The perfect gift for anyone special in your life!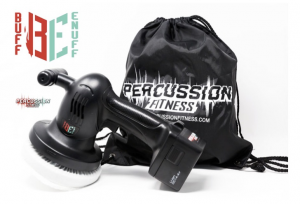 BuffEnuff® Power Massager: a professional grade cordless percussive massager for healthy relaxation, pain-relief, and soothing sore muscles that is perfect anytime throughout the year.
Manufactured and endorsed by a top Chiropractor, Medical Massage Therapist and Cross Fit Trainer, the BuffEnuff is a Clinical-grade cordless massage device that operates on the principle of vibrational healing, meaning that it generates intense vibrations that help boost circulation, treat tight trigger points, muscle debridement, lymphatic drainage, endorphin release, and tissue regeneration. Because it's cordless,you can quickly relax tense muscles no matter your location. Ideal for daily self-care, easing sore muscles, treating trigger points and every day aches and pains, it even helps reduce stress and insomnia.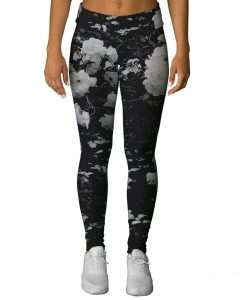 Into the Am: Comfort was essential when designing our new All Over Print leggings. Once you feel their super soft fabric and premium 6-panel construction, other pants will never be the same. They are handmade for you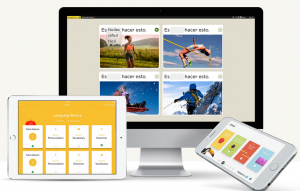 Rosetta Stone: Give the gift of language. Rosetta Stone has been helping people around the world to learn a new language and find their voice for more than 25 years! They are the most trusted language solution and now accessible on any device, from anywhere in the world. Available in 30 languages online; 24 languages via mobile.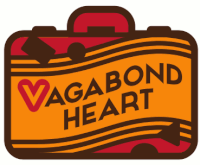 Vagabond Patches: Have a mom who loves to travel. Let her show it off.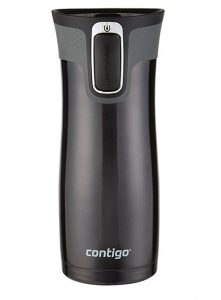 Contigo AUTOSEAL West Loop: The mug is designed to keep up with you no matter where you go, from late afternoon brunch dates too long romantic walks, the West Loop will not spill or break your heart! The leak and spill-proof mug is BPA free, and the THERAMLOCK vacuum insulation keeps drinks hot up to five hours or cold up to 12 so have your coffee however you like it!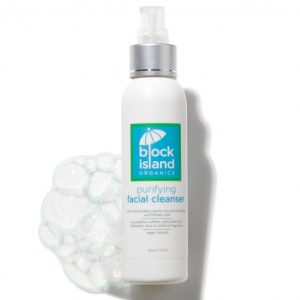 Organic Purifying Facial Cleanser: An antioxidant and vitamin rich, organic and natural formula that cleans skin with gentle botanicals while maintaining moisture balance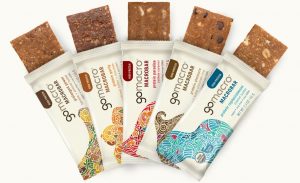 GoMacro
,
a family-owned, clean nut butter-based nutrition bar brand made from organic, simple, clean ingredients, is the perfect on-the-go snack or meal replacement to have on hand this holiday season. Perfectly portable to fit in your travel bag,
GoMacro
will help give you the fuel you need to all day long!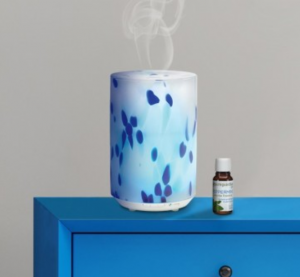 The
PureGuardian® 200ml Aromatherapy Essential Oil Diffuser
adds style to your spa experience with the unique, hand-dipped, murano-style glass design. Simply add a few drops of essential oil to the water, and the ultrafine mist will quickly and continuously fill the room with the natural oil essence. The diffuser is quiet and won't disturb you when you're sleeping or meditating. The 200ml, large water reservoir allows for a longer run time!

Kim Crawford Rosé – Soft and luscious, this refreshing Rosé is richly fruited with hints of watermelon and strawberry. Mom would love sipping on this as the weather gets warmer – the perfect intro to the summer! Ideal as an apéritif or summer sipper, this easy-drinking wine also pairs perfectly with lighter salads and other fare.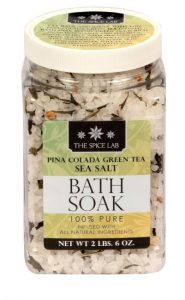 The Spice Lab's new line of Bath Soaks are 100% pure sea salt, some blended with herbs, to create a relaxing and rejuvenating at-home spa experience. Use a cupful for a soothing bath or increase the quantity of salt used for a detoxification bath with maximum healing benefits. From ancient times, Salt Soaks have been considered a natural remedy to soften skin, absorb nutrients, relieve stress and purify the body.
Theraplex® offers ideal solutions for dry skin.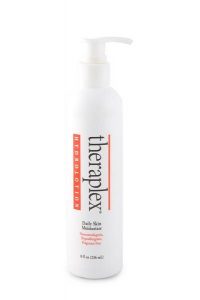 Theraplex® HydroLotion Daily Skin Moisturizer is a lightweight, non-greasy daily moisturizer for the face and body designed to repair dry skin and protect and maintain skin's moisture balance. Because of its cosmetically light texture and superior smoothing abilities, this formulation is an ideal moisturizer for individuals with acne-prone or sensitive skin; it is also perfect for use under make-up.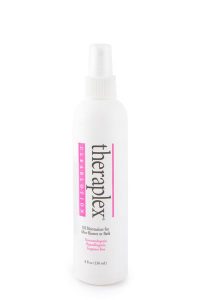 Theraplex® ClearLotion Moisturizer is a lightweight, fast penetrating emollient oil moisturizer, ideal for use after showering or bathing. When applied to damp skin, Theraplex ClearLotion Moisturizer uniquely wraps around water on the skin's surface sealing in moisture and protecting against the loss of natural oils that water and soap can strip away. In addition to the special petrolatum fraction, natural jojoba oil helps to provide added protection against moisture loss and prevent dryness without irritation. Theraplex ClearLotion Moisturizer penetrates deep into the skin in seconds, providing long-lasting moisturization and protection to leave skin soft and smooth.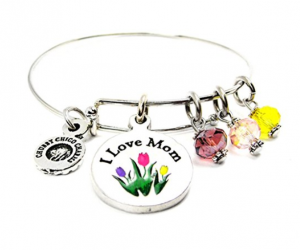 ChubbyChicoCharms I Love Mom Tulips Expandable Wire Bangle, 2.5″ are Single Style Bangle that are paired with 100% Genuine American Pewter Charm. These adorable charms are hand made in the USA.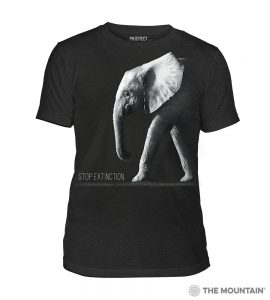 The
Mountain
has just launched a series of shirts, hats, totes, T-shirts and mugs featuring at-risk animal
species
. It's called our Protect collection. The cool part? Proceeds go back to conservation organizations like Polar Bears International, The Honeybee Conservancy and the African Wildlife Foundation.The coffee mugs are super nice (and affordable if kids want to buy Mom or Dad a gift). The T-shirts, designed and printed in the US, are a high-quality tri-blend. They are unisex sized.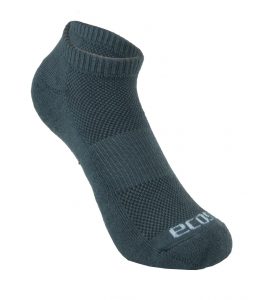 EcoSox
are a perfect gift for the active mom! Give mom the ultimate pair of comfortable socks – great for any day and any activity. Made out of bamboo, the EcoSox Bamboo No Show Socks are odorless, eco-friendly, and come with a blister-free satisfaction guarantee!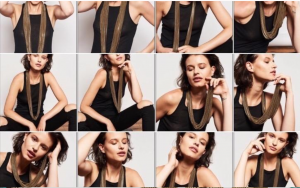 Striking the balance between femininity and industrial chic, Wendy Duffy Jewelry – a boutique jewelry line in New York City conceived of and run solely by industry veteran and East Village resident Wendy Duffy – presents a refreshing capsule collection of modern classics.
With more than 20 years of design experience, Duffy creates pieces that are modern explorations of traditional and vintage jewelry with an edge. The collection is made up of earrings and necklaces that combine draped silhouettes with industrial mixed metals and beads.
An ode to the creative legacy Duffy's parents left, Wendy Duffy Jewelry honors their memory by donating 10% of all profits to the Alzheimer's Association and The Association of Frontotemporal Degeneration (AFTD).