Do you wake up in the morning feeling like a Sanderson Sister? You know…before the age-reducing magic? You know what I mean!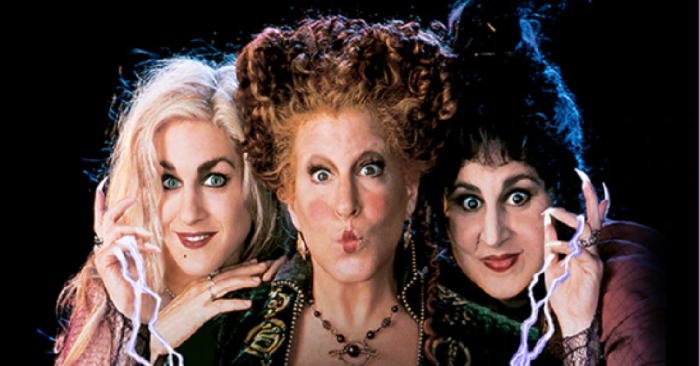 Well, add a little sugar, the milk of a cow, and dust from the coffee bean plant in a new Cauldron Mug to get a kickback in your step to tackle the day!
I have always been a night owl and hated mornings! I need at least 2 hours of silence before I will communicate with anyone. The nighttime is just better because that's when all the weirdos are out! And, I am indeed a weirdo!

Grab this super cool Hocus Pocus Cauldron Mug and drink your morning potion to summon one of the sisters. Be fierce like Winifred, Happy-go-lucky like Sarah, or if you're like me I always remain confused and socially awkward like Mary.
This adorable and spooky cauldron mug measures 5.75 inches wide x 4 inches high x 4.5 inches deep and will hold enjoy coffee to enjoy 15 ounces.
This Cauldron Mug isn't just plain and boring. These are super cool and designed with a picture of Winnie with gold foil decorations and a silly quote from the film, 'Hocus Pocus'.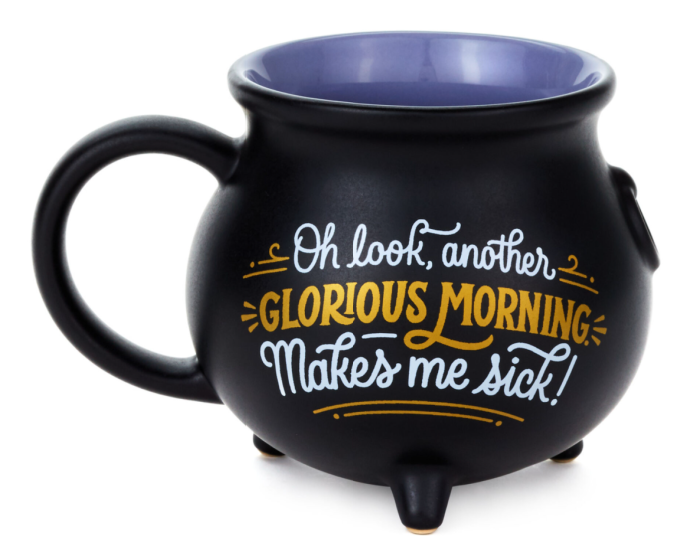 I can down a whole cup of coffee in about 5 minutes. In the mornings you need to be on a roll and get going, so as much as it's unfortunate that you can't microwave this mug, you shouldn't have to. Mornings are fast-paced anyway, so enjoy your coffee, then handwash your mug to use for another day, or for later!

These Hocus Pocus Cauldron Mug from Hallmark run for $19.99! They are honestly so worth it and a super cool cup to have this Halloween and Fall season!