This post contains affiliate links. If you buy something from them, I earn a small percentage that helps keep The Spring Mount 6 Pack running.
I love to recycle and reuse things. The kids love to make crafts that are useful. This Toilet Paper Roll crafts is based on the classic pine cone bird feeder that we have all made as kids or with our kids. but he problem with them are: have you ever tried to hang them? It can be hard. You have to find he right spot to tie string around the pine cone and then find a way to tie the string to the tree. It can be a bit of a pain.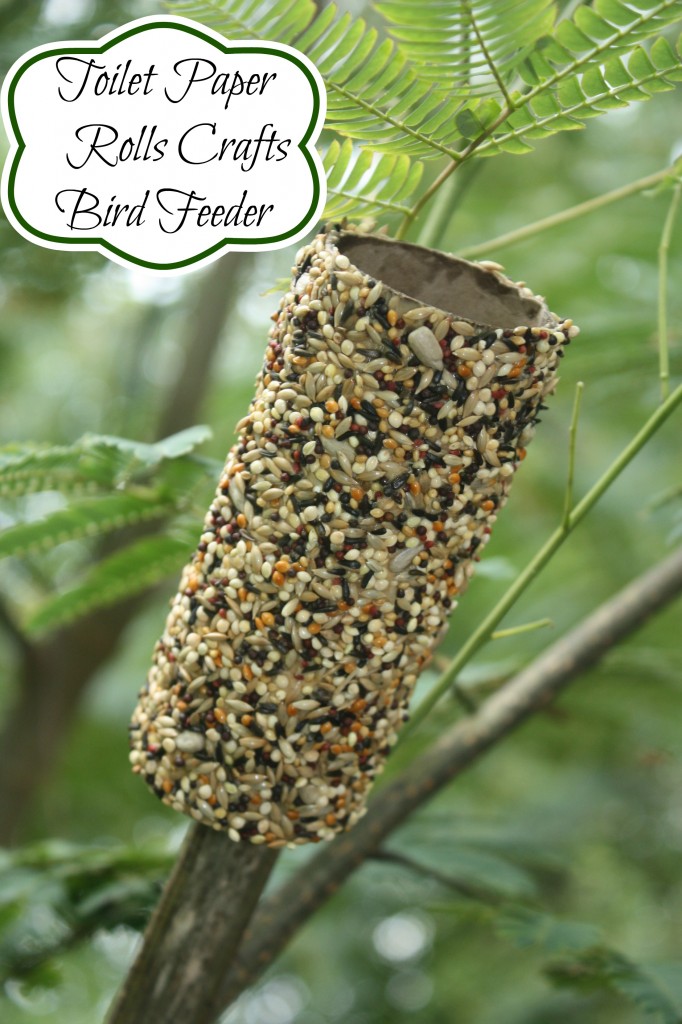 Toilet paper rolls make the perfect hanger because it goes around just about any small branch and if you really needed to tie a string onto something, it is still easy to tie a string. Actually, I think it is easier.
Plus, just like a pine cone it is bio degradable and completely eco-friendly.
What you need:
toilet paper rolls or even a paper towel roll
peanut butter
a pan or plate to put the bird seed in
and a butter knife or plastic knife to spread the peanut butter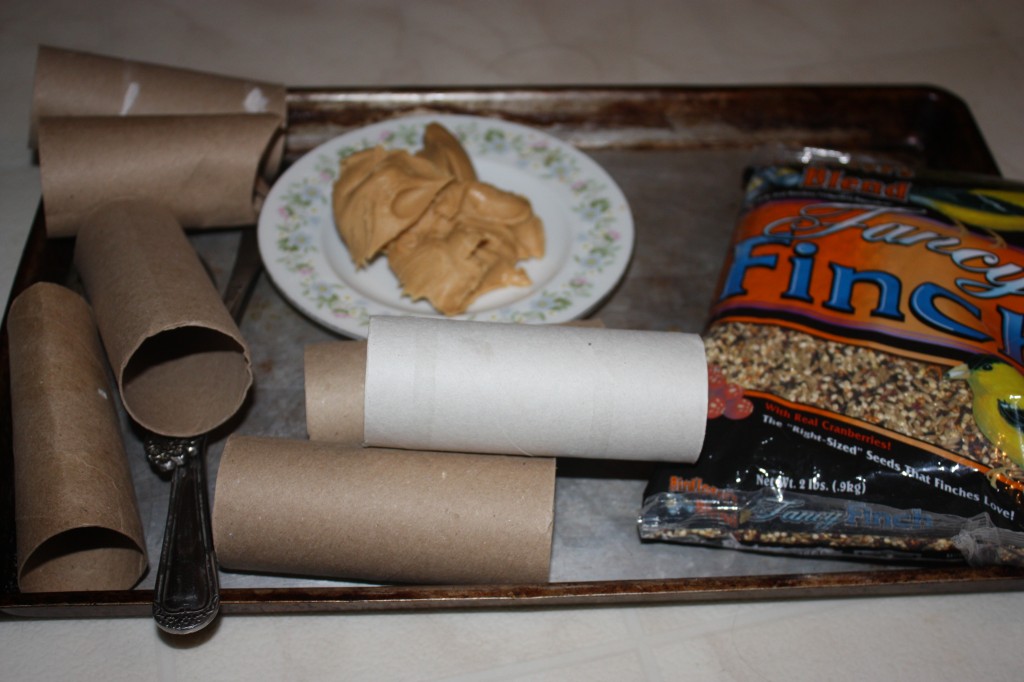 Put your bird seed in the container that is big enough to roll the toilet paper roll in.
Take the toilet paper roll and spread it with peanut butter.
Roll the toilet paper roll around in the seed.
Hang it on branches by sliding the roll right over the branch.
And then wait for the birds.
This makes a great lazy afternoon or rainy day craft. It is quick, easy and the kids get a kick out of seeing their work hanging around. And a bigger thrill when they see the birds feasting.