Looking for simple Halloween Treat Bag Ideas? These Halloween Treat Bags are easy to make and look adorable. Kids are going to love getting these DIY Halloween Treats Bags in their Halloween Trick or Treat Bags.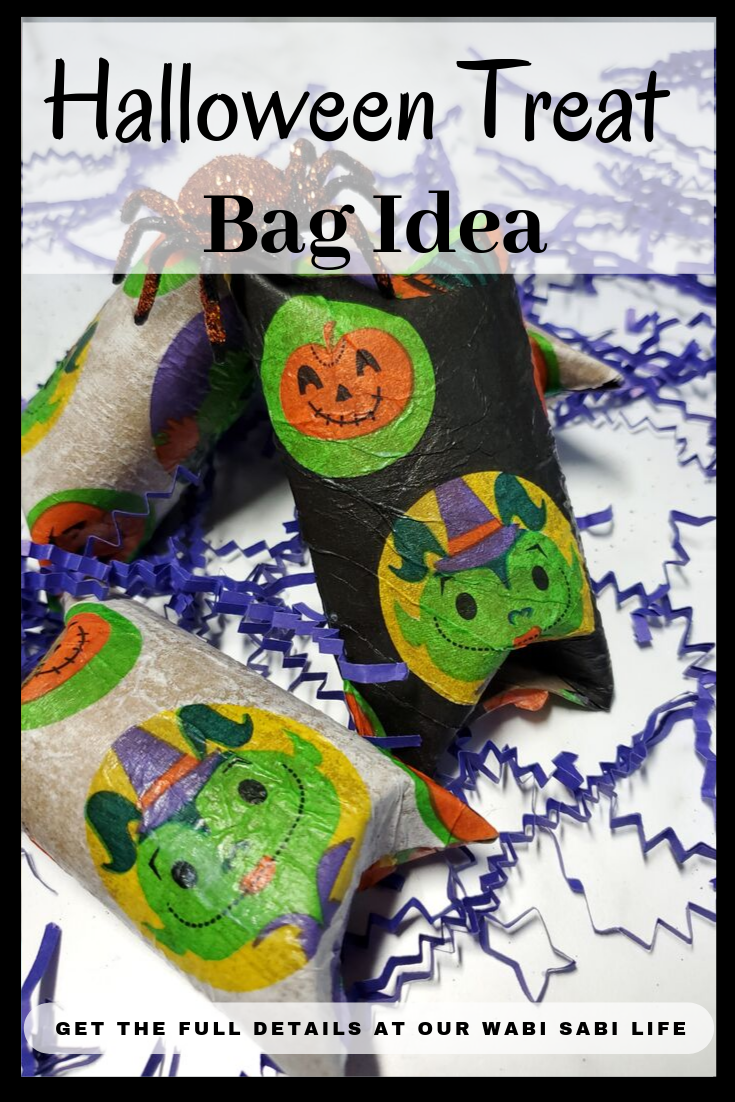 Halloween Treat Bag Ideas
We started making these Halloween treat bag ideas for my daughter's Halloween school party. She wanted to bring in something different and that meant it was time to get crafty. We keep a supply of toilet paper rolls handy because we have a lot of crafts we do with them like Recycled Bird Feeders using Toilet Paper Rolls and Using Toilet Paper Rolls For Seed Starter. and we love Creating TP Mummies for Halloween.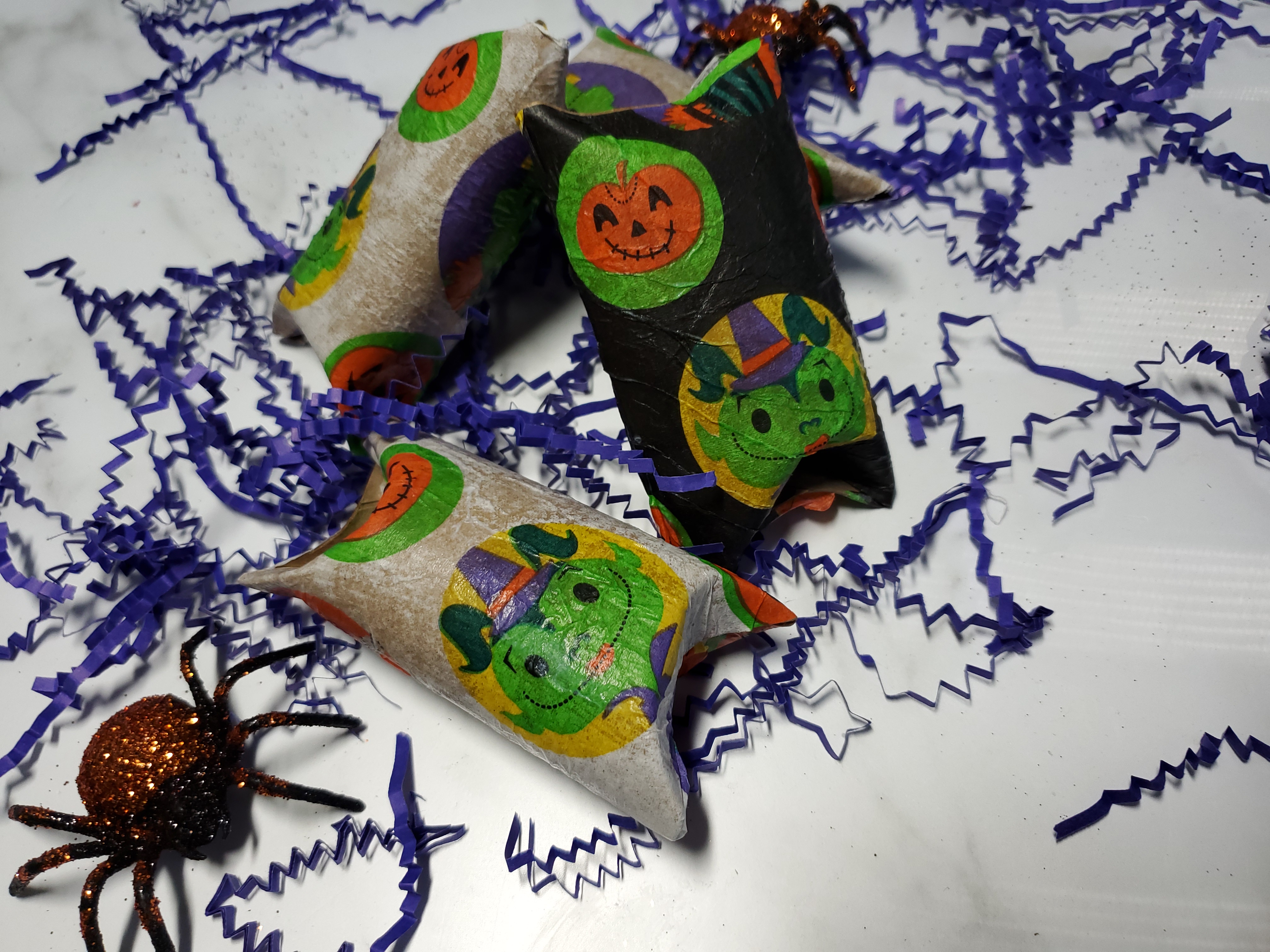 Are These Halloween Treat Bags Hard to Make
When we started making these Halloween Treat Bags, it was a craft that the kids could do, even when the kids were very young. There are only a few steps to make these bags. If you can use glue and scissors, you can make these Halloween Treat Bags.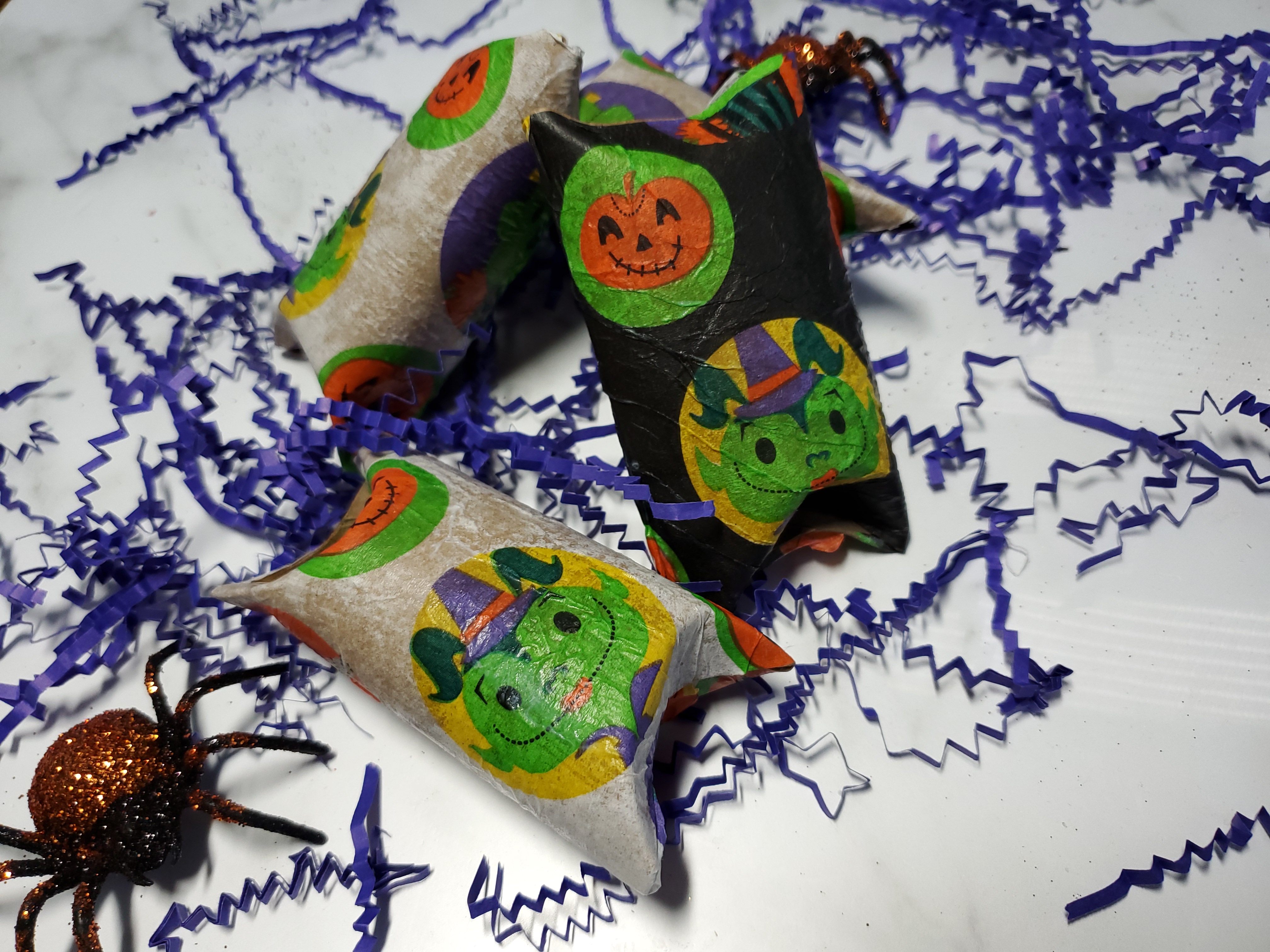 Halloween Treat Bag Ideas for Filling
When it comes to filling these Halloween treat bags I like to use candy or little Halloween trinkets like spider rings, erasers, and stickers. I also use candy because it is Halloween and there must be candy.
Can Kids Make These For Halloween Trick or Treat Bags
The kids love to help me make these Halloween Trick or Treat Bags. They love doing Halloween crafts and these are fun because there is no limit to the creativity involved. Kids can paint the toilet paper rolls or leave them as is. Kids can use many different napkin designs. And since the dollar store carries napkins, you can make these Halloween Trick or Treat Bags inexpensively.
Love Simple Craft Ideas?
If you love simple craft ideas, come join us in the Super Simple Craft Ideas Facebook Group. This group shares Super Simple Crafts for all ages.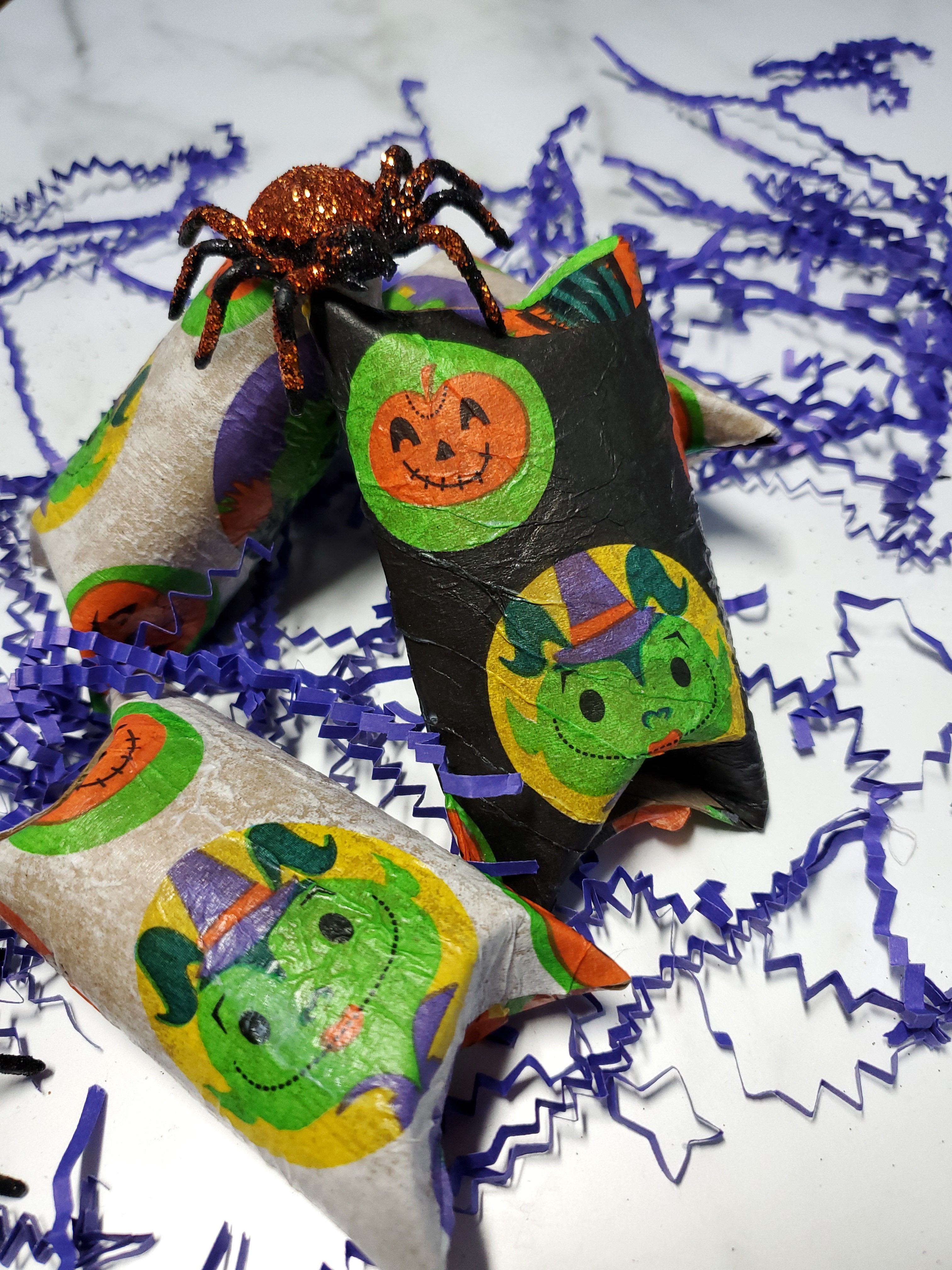 DIY Halloween Treat Bags Supplies
Toilet Paper Rolls
Modge Podge or Glue
Sponge Paint Brush
Decorative Napkins
Pipe cleaners if you would like a handle
Goodies for the bags
How to Make Halloween Treat Bags
Optional: You can paint the toilet paper rolls first if you are concerned that the white napkins will let the brown of the toilet paper rolls.
First, step is to get your napkins ready. Open them all the way up. Cut them into 4 squares.
Depending on the size of the napkins, you might need to trim them down to fit the roll. It is easier to do this before it is on, but it can be done after. Then pull the napkin apart. When you look, it is actually 2 sheets in one and will pull apart easily.
Next "paint" the rolls with glue. You want it to be completely covered but not too wet. If there is too much glue, the napkin will fall apart.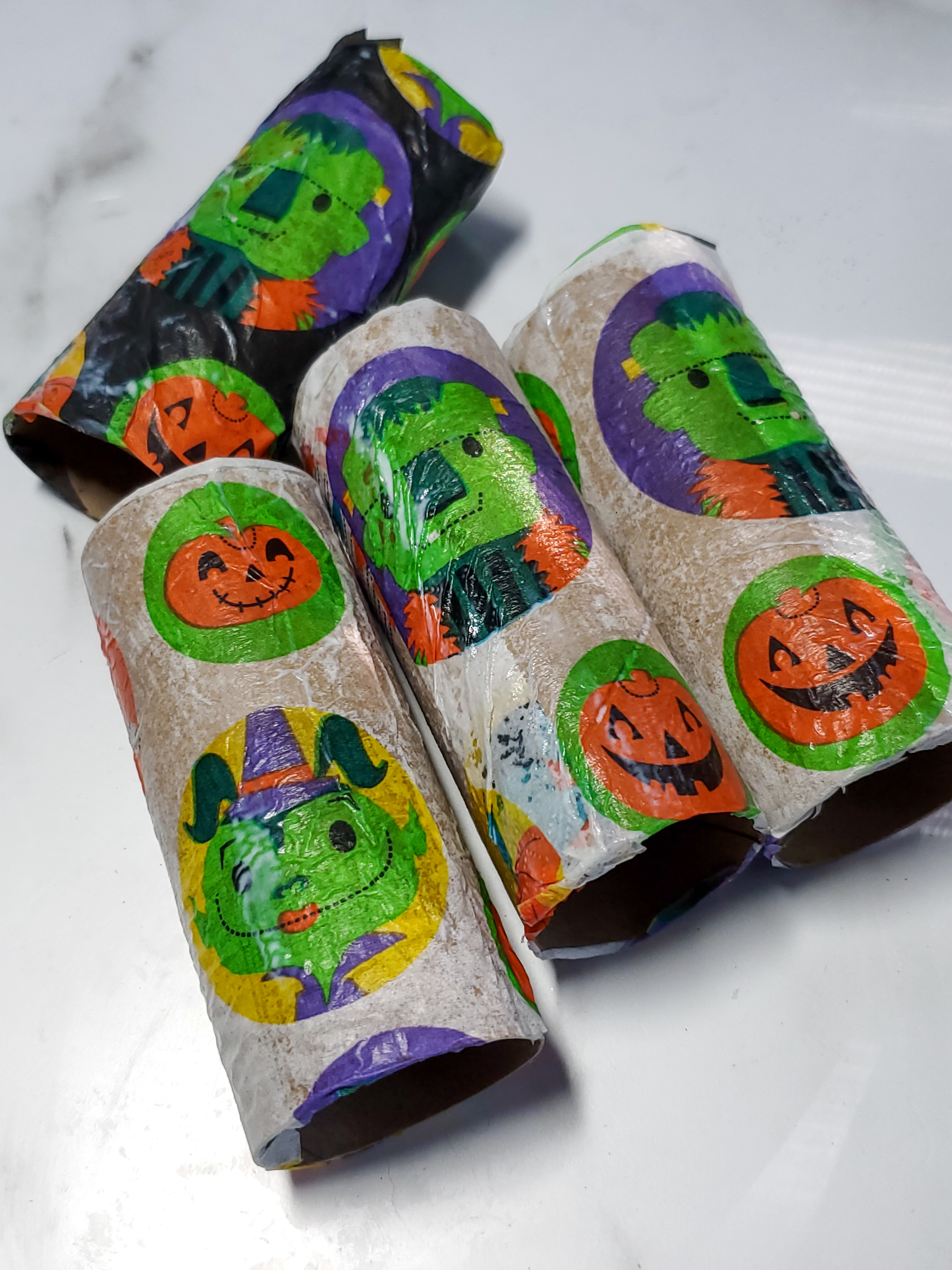 Next lay the roll on the edge of the napkin and just roll it up. Put it aside and let it dry completely.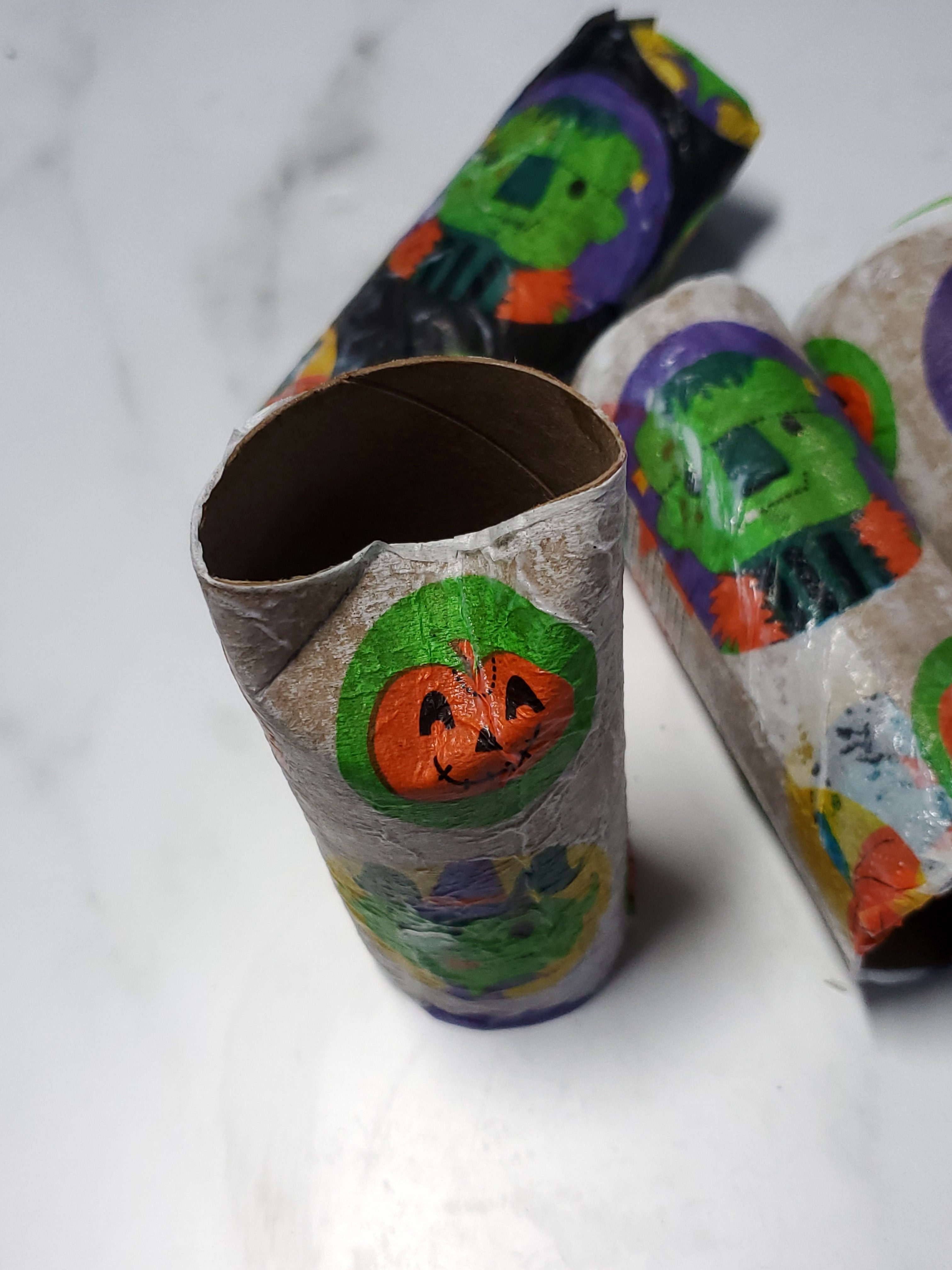 To close up the first side, take your thumb and gently press in the one side. It will naturally fold in easily.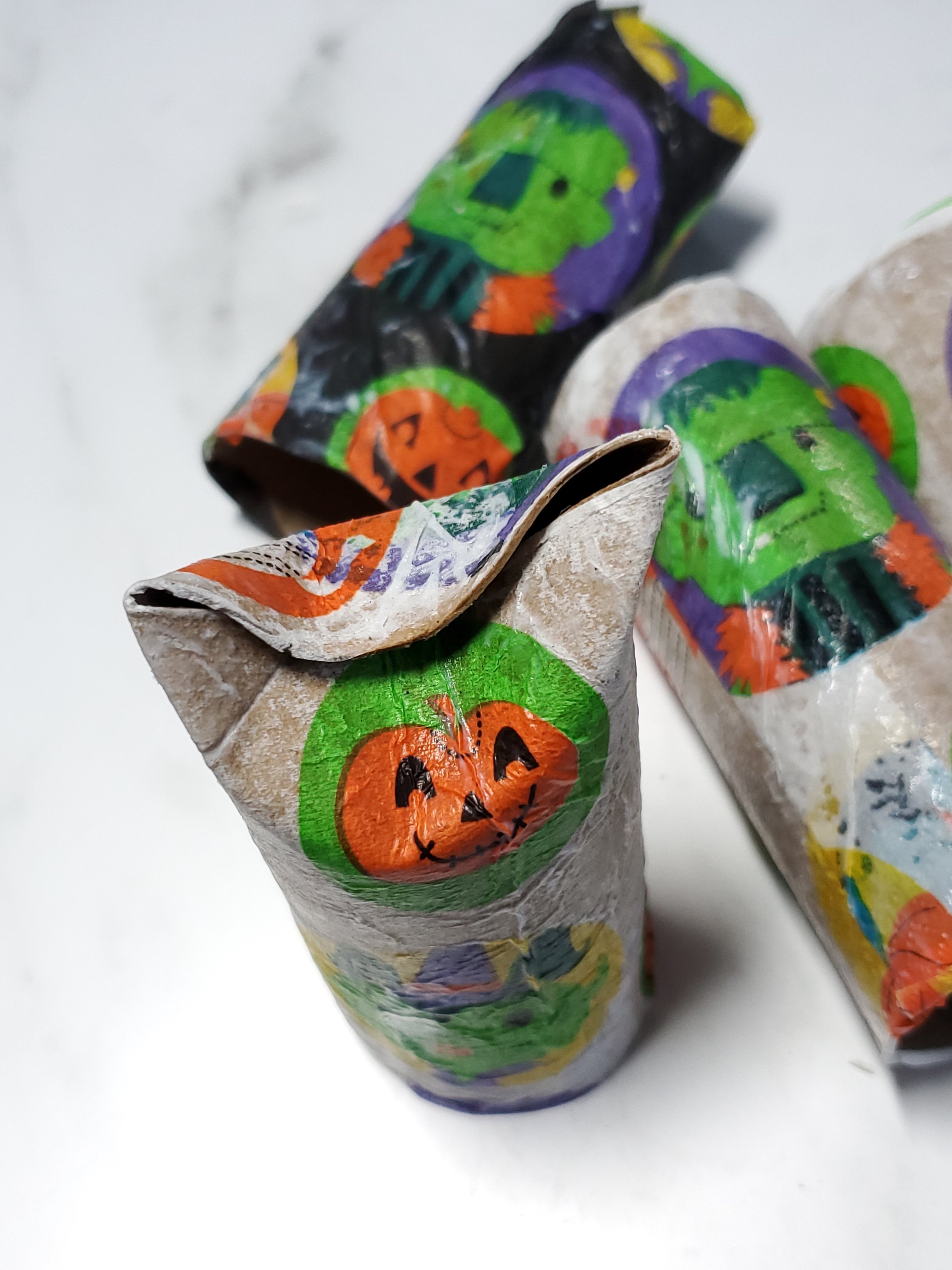 Then press in the opposite side. I like to fold them tightly and then squeeze the tops of the pointed sides, to make a crease.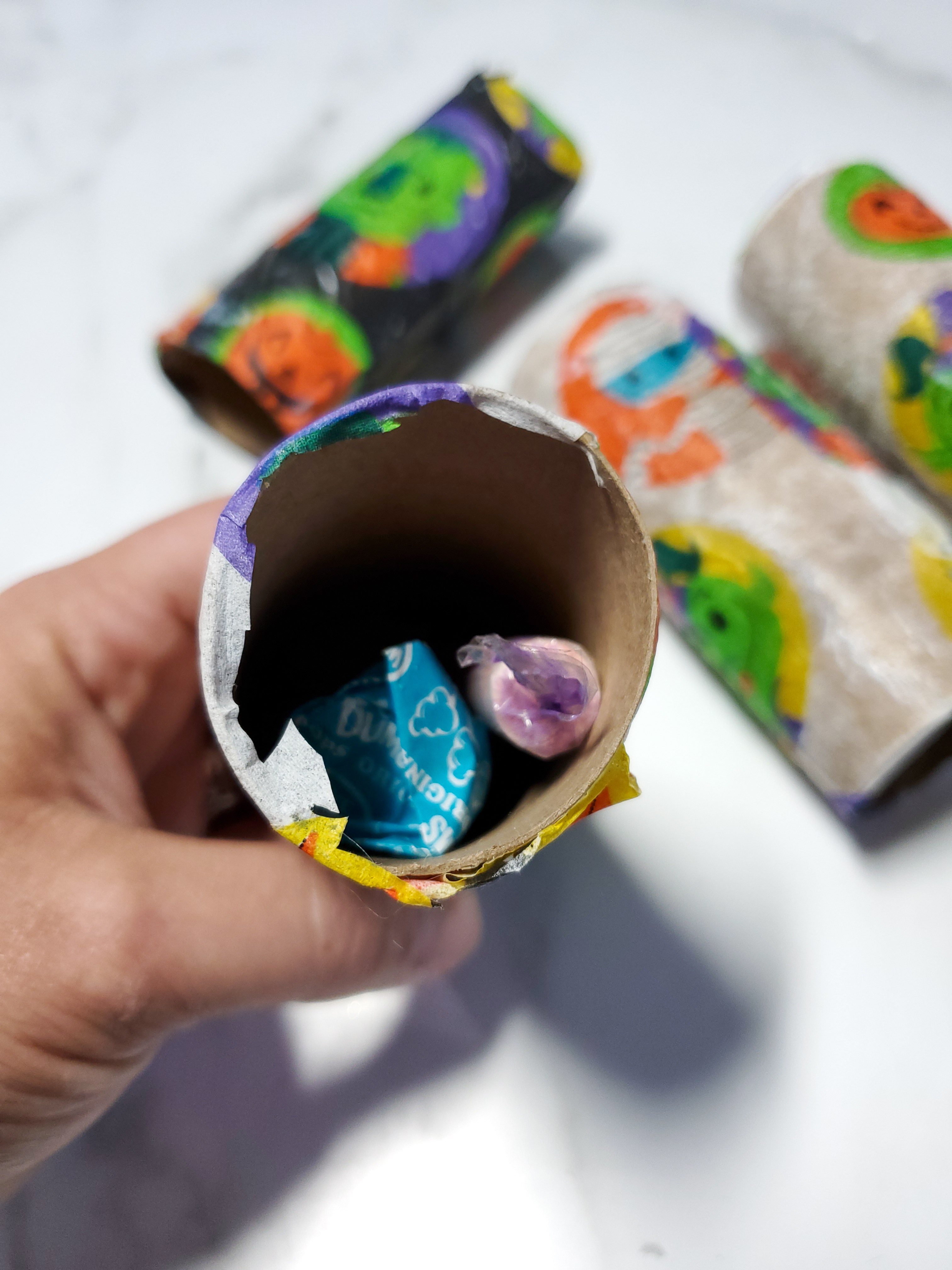 Flip the tube over and fill it with your goodies. Then close up that side the same way.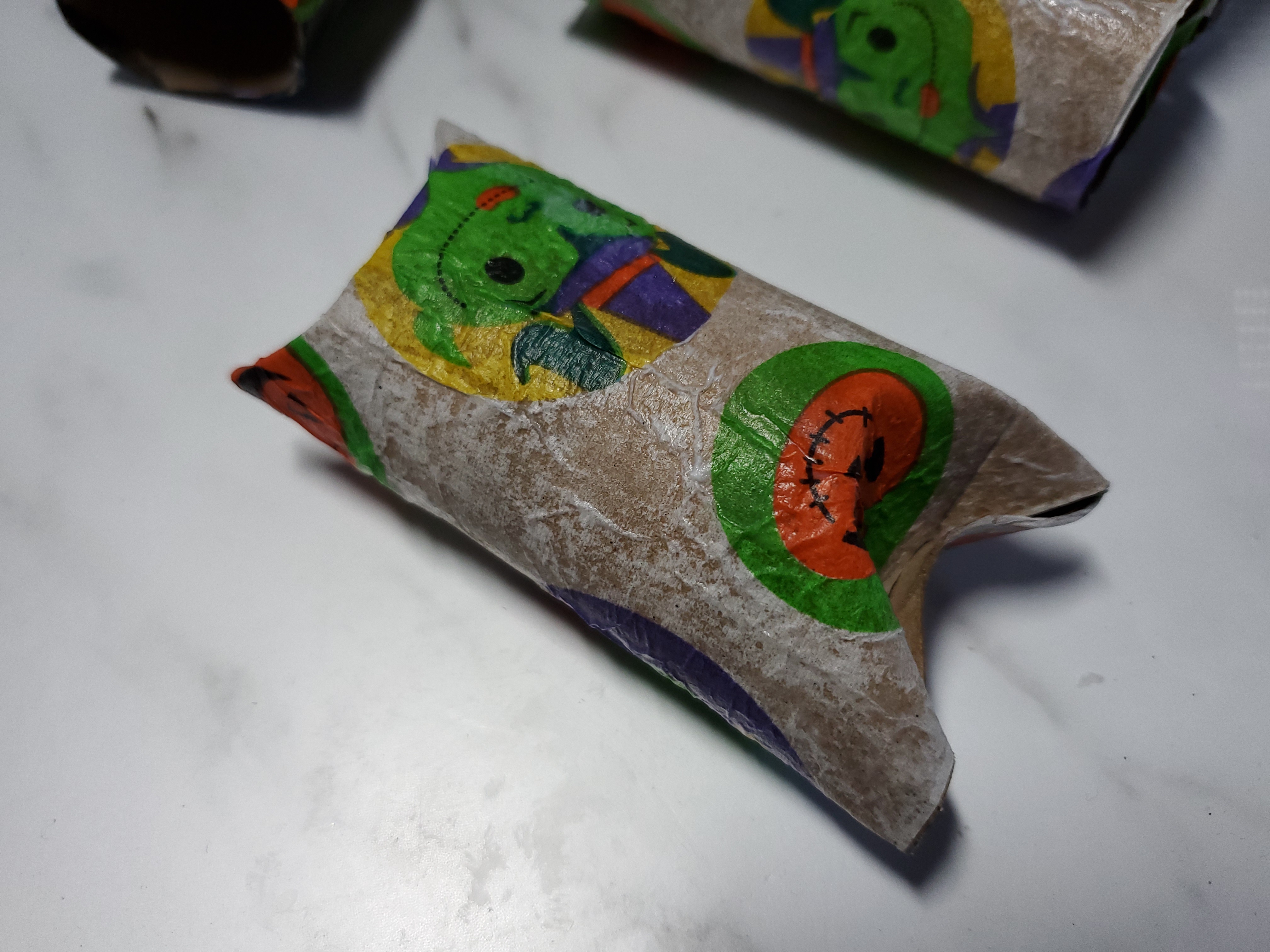 If you decide to add a handle on ours, so after folding in the first side, lay the pipe cleaner in, and fold the second side down over top of it.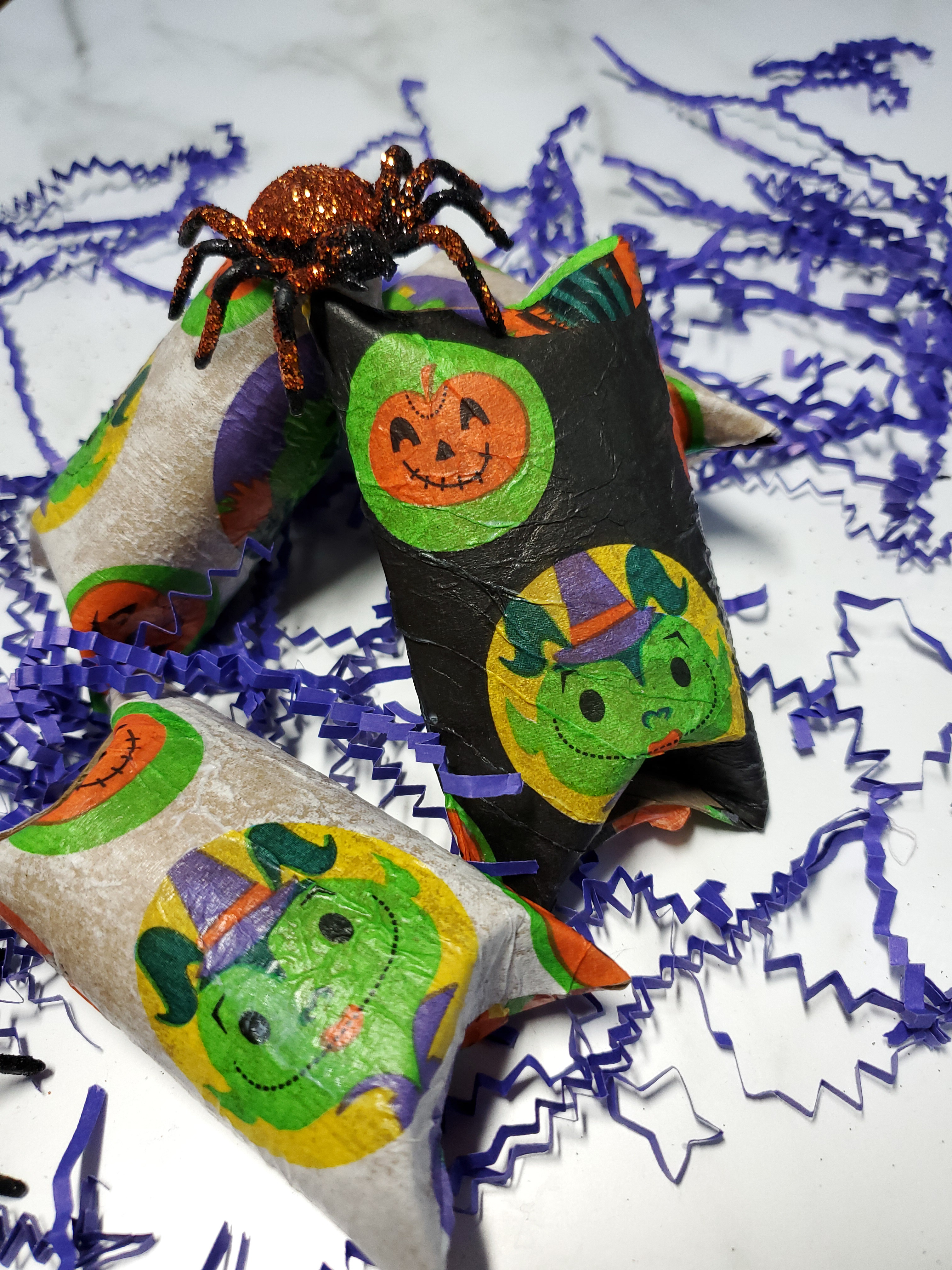 Want More Simple Halloween Ideas