When you love meatballs but want a bit of a twist, BBQ Meatballs are the way to go. These easy meatballs are simply delicious and can be used in so many ways.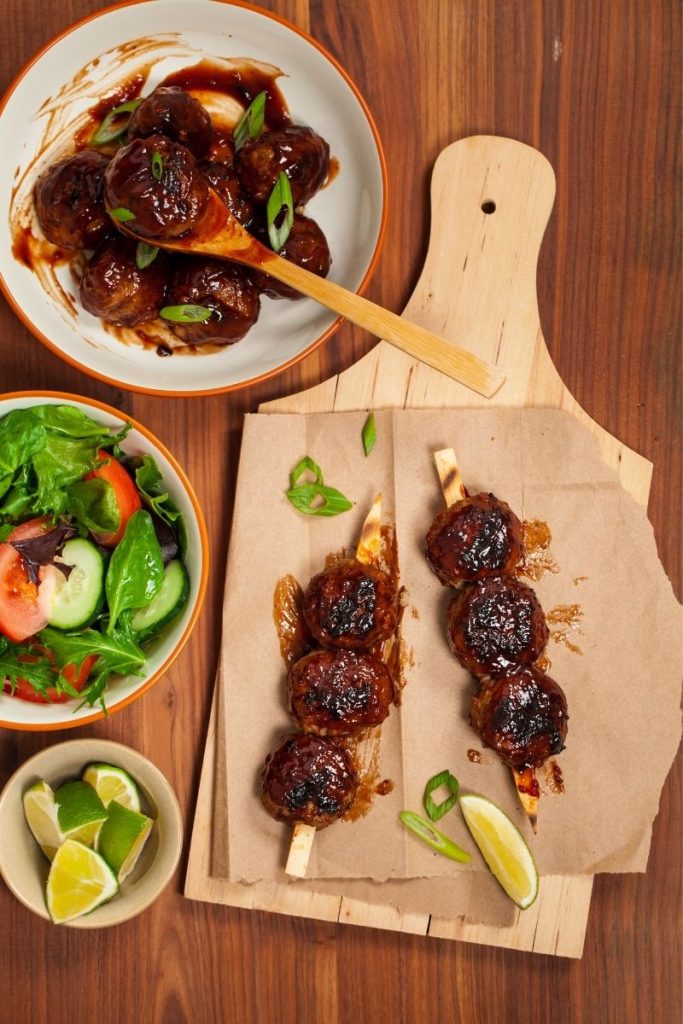 Instagram is one of my favorite places to be. Join us as we share our Perfectly Imperfect Life with recipes, crafts, parenting, and fun! Be sure to check out our stories for real-time fun!
Meatballs in Barbecue Sauce
Meatballs can easily be a staple in any family. They are easy to customize and taste fantastic. I use my homemade BBQ sauce and the result is perfection. This recipe is perfect for picnics or for pot lucks. I will often make these for get togethers and parties because it is extremely easy and everyone loves them.
RELATED: If you love this recipe, you will also love this recipe for How to Make the Best BBQ Drumsticks
How to Store
You want to store these meatballs in an airtight container. You can use a plastic storage container or a freezer bag. Be sure to keep them in the refrigerator or else the meat will spoil.
What Kind Of Meat are in BBQ Meatballs
In these meatballs, you can use whatever kind of meat you like. I have made these meatballs with only ground beef, a mixture of ground beef and ground pork, as well as with ground turkey and ground chicken. It really depends on what you like and what you have on hand.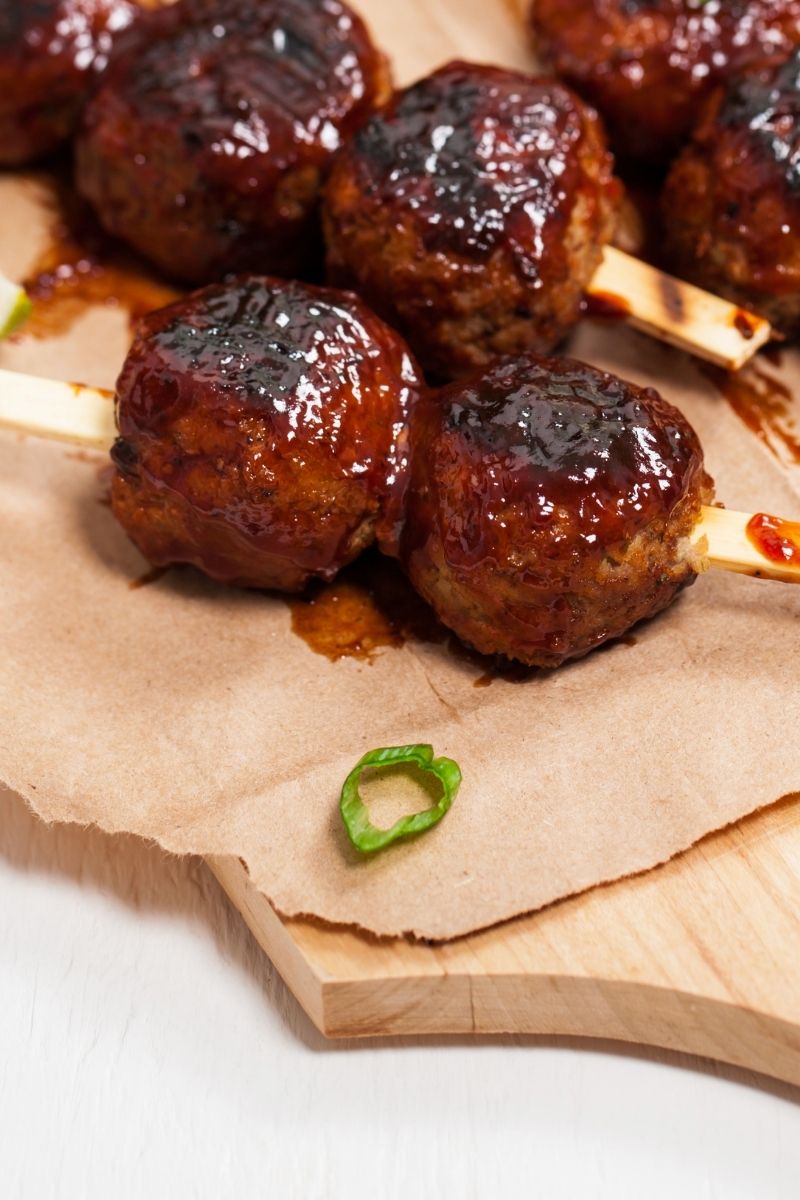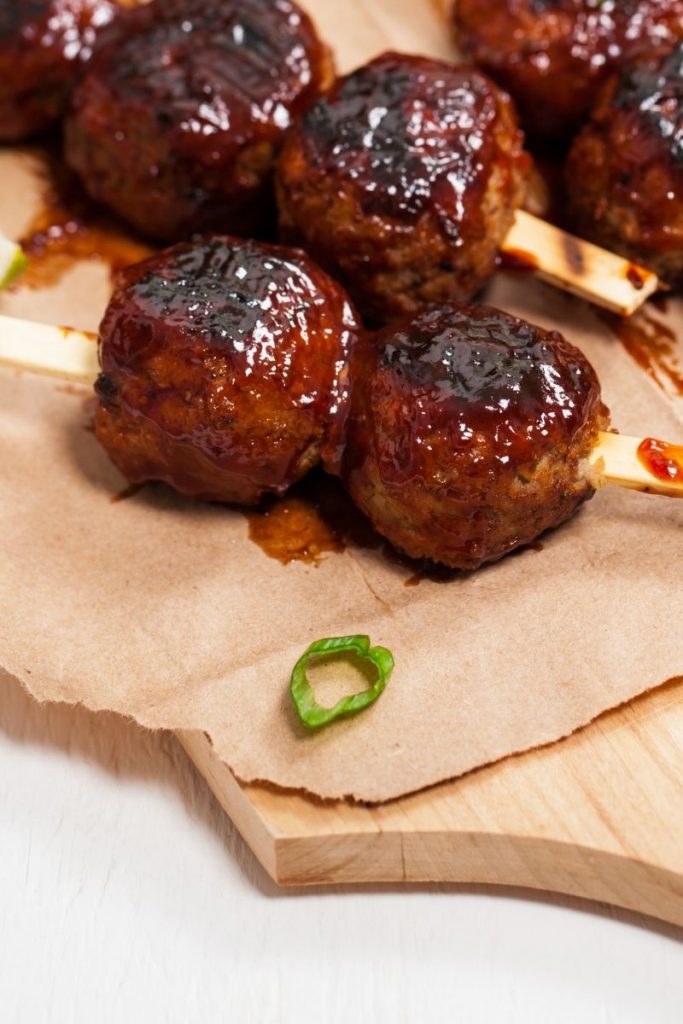 Can It Be Frozen
If you have seen many of our recipes, you know I love to make a large batch whenever possible and then freeze some of it. Helps me to have something delicious to serve for dinner on those days we are running all day.
If you have ever seen those frozen ones in the freezer section of the grocery store, you know people love frozen meatballs. This recipe is definitely one of those recipes that are great for making a freezer meal. Simply take them out of the freezer and you can reheat them in the microwave, in a saucepan, or in the oven.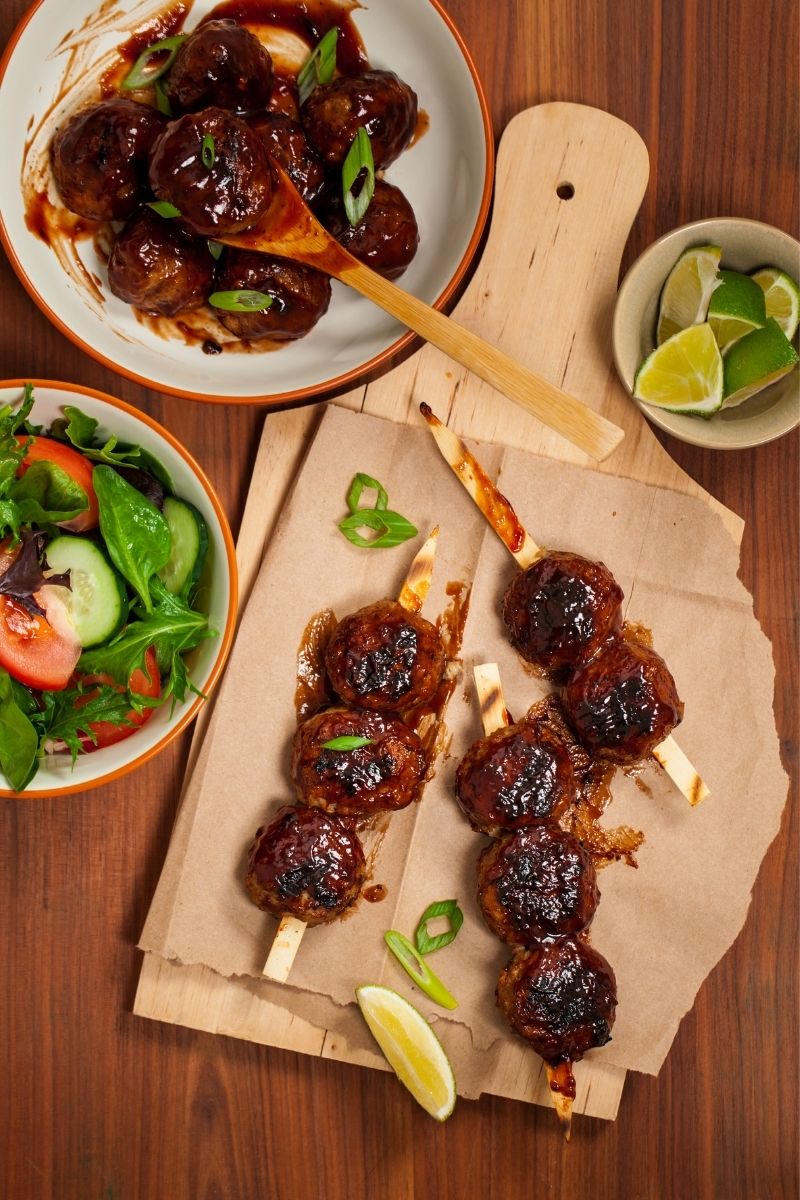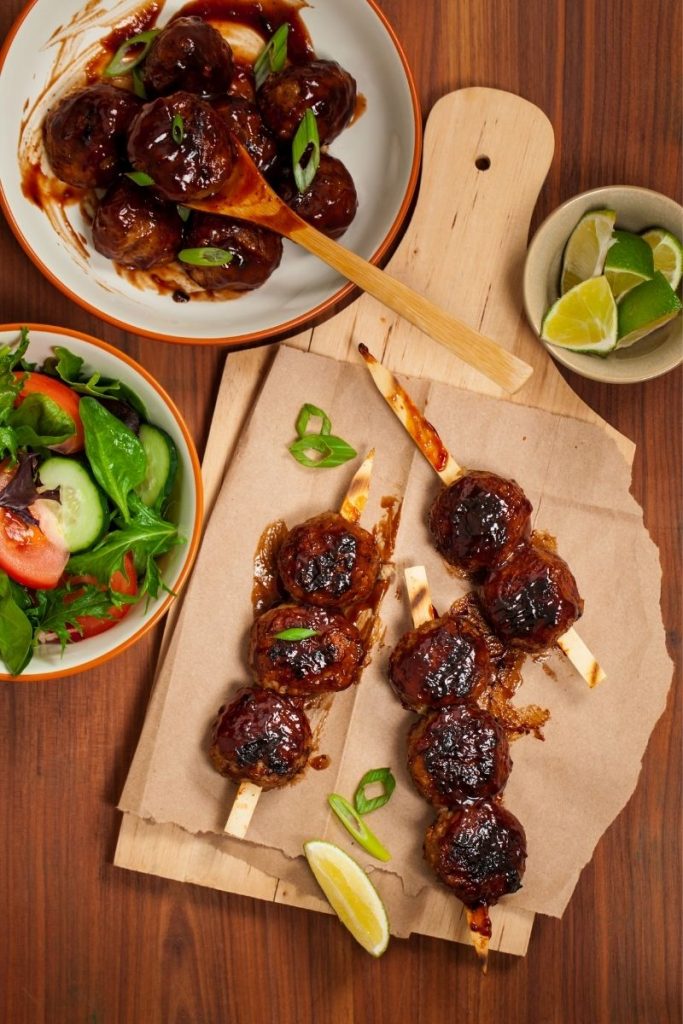 Love Recipes? Join our Facebook Group, The Best Must Try Recipes, Easy Delicious Recipes for Everyone
How Long Do BBQ Meatballs Last
These will last in the refrigerator for about 5 days. If you decide to freeze them, they will last in the freezer for up to 3 months.
How to Serve
When it comes to serving these meat balls, there are many ways. You can simply serve them over buttered noodles, rice, or mashed potatoes. You can serve them as a sub. You can eat them as is. You can also serve them with
Can I Make it in the Slow Cooker
I do not like making these in the slow cooker. However, if you want to make them ahead of time or because you want to make them in the slow cooker, you can make the meatballs and bake them ahead of time. Then when you are ready to cook them for the event or dinner, add the baked balls to the crock pot. Then add the BBQ sauce. It won't caramelize as beautifully as it does in the oven, but it still have an amazing flavor.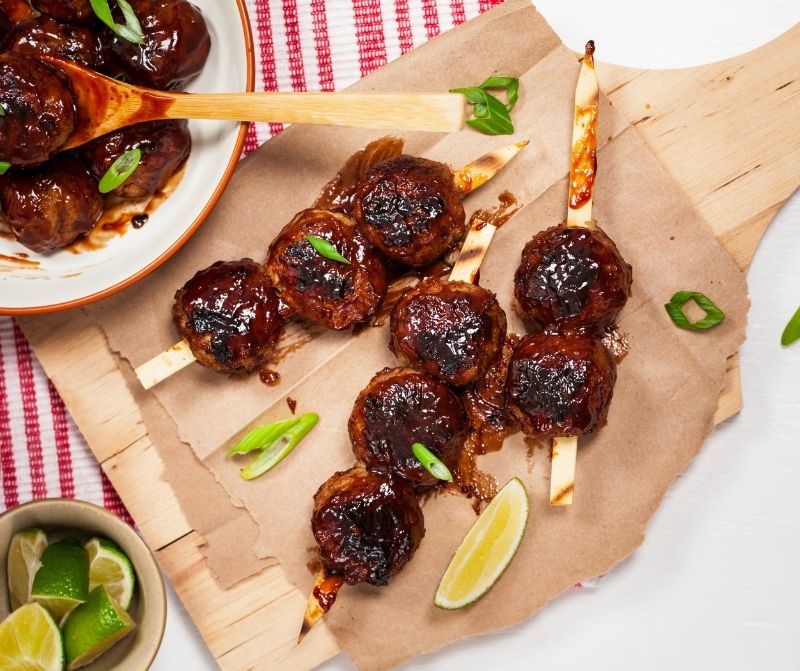 Ingredients
How to Make BBQ Meatballs
Choose which meatball recipe you are following.
Preheat the oven to 350 degrees
Roll the meat into balls, using a cookie scoop.
Place the balls on a cookie sheet.
Pour the BBQ sauce over them, covering well.
Bake for 20 minutes.
Turn them over and add more sauce if needed.
Bake another 15 minutes or until the meat is completely cooked.