This Weight Watchers White Chocolate Cheesecake is the perfect way to indulge your sweet tooth without wrecking your diet. This guilt-free treat is light, fluffy, and full of rich chocolate flavor. Best of all, it's only 0 per serving on my Weight Watchers Personal Points Plan. So go ahead and enjoy a slice (or two!) without any guilt or worry.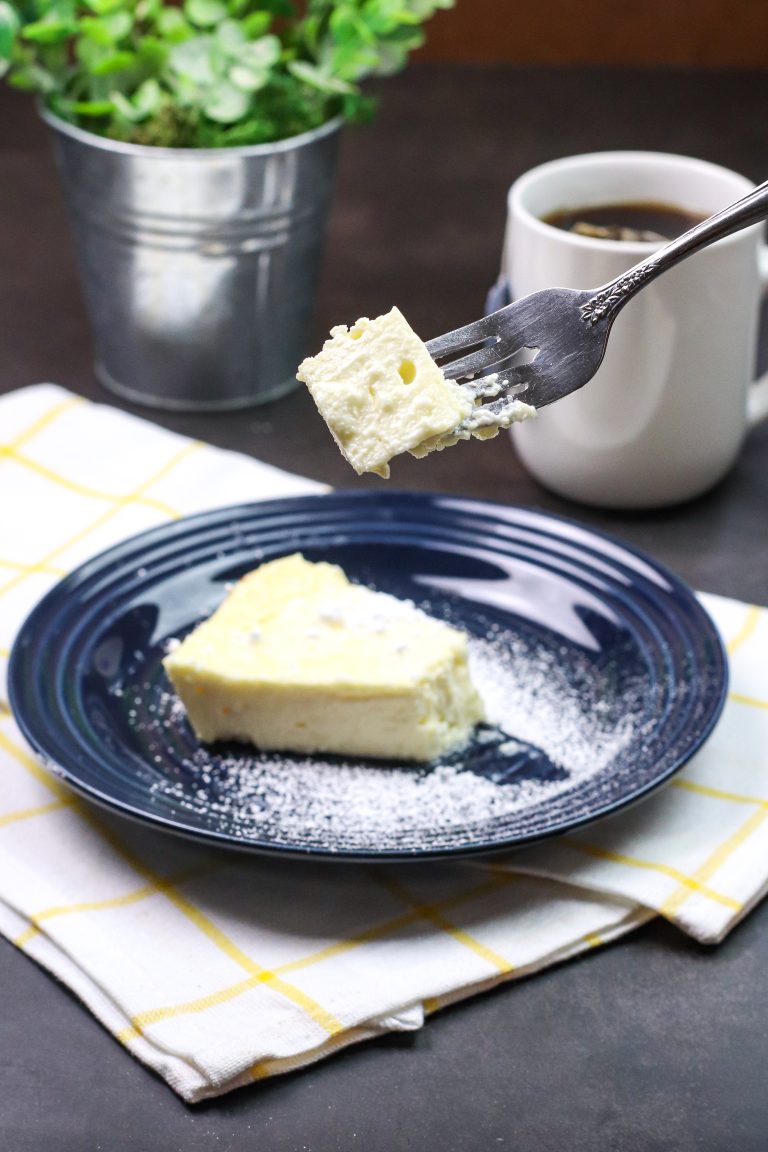 Instagram is one of my favorite places to be. Join us as we share our Perfectly Imperfect Life with recipes, crafts, parenting, and fun! Be sure to check out our stories for real-time fun!
Easy WW White Chocolate Cheesecake
When I started trying to eat healthier and lose weight, I thought I would struggle giving up desserts. Then I tried 0 Points Weight Watchers Cheesecake and found a way to stay on track without giving up my sweets.
After playing with the recipe, I found that this Weight Watcher White Chocolate Cheesecake recipe is perfect for anyone who wants to enjoy a sweet treat without sacrificing their diet. It's made with only a few ingredients and it is very low in points (0 points on my plan, 1 point on a friend's), making it the perfect way to indulge guilt-free.
With its creamy texture and rich flavor, this cheesecake will satisfy your sweet tooth while helping you stay on track with your weight loss goals.
Who Can Eat this Low Point Cheesecake
I can't make separate desserts for everyone in the house. Not only do I not have time for that, I have no willpower and will eat the fattening dessert too. With that being said, everyone can eat this White Chocolate WW Cheesecake. If you do not tell them it is a low fat dessert, they will never know.
This low calorie cheesecake doesn't have a crust because that would add a lot of unwanted calories, fat and points, that no one wants. Also, this solves the issues of someone needing to avoid gluten from the crackers. The cheesecake is high is high in protein so even people who are not watching their weight can get the added benefit of the protein bump.
Is Weight Watchers Cheesecake Made with Real Cheese?
Typically Weight Watchers friendly cheesecake is made using cream cheese, but when making WW cheesecake, you are not actually using cheese. While this might make a face about how can it taste like cheesecake, you are using fat free Greek yogurt and that gives the same tanginess and creaminess as cream cheese with much less calories and fat. That is what makes this a 0 point dessert.
Is Cheesecake Real Cake
The short answer is no. Cheesecake is not a cake, even though its name might indicate otherwise. It's actually classified as a custard pie because of the main ingredients. Custard pies usually have a crust made from graham crackers, nuts, or pastry, while cheesecakes can also be made crustless.
What Topping Can I Add to Weight Watchers White Chocolate Cheesecake
There are many toppings that you could add to this dessert, but I wanted to give a few ideas that would not only be delicious but also low in points.
–Sliced fresh fruit: This is always a great option because it adds sweetness and flavor without adding any extra points. Fresh raspberries and white chocolate are a match made in heaven, just like these White Chocolate Raspberry Poppers. Just like traditional New York Style Strawberry Cheesecake, you can add sliced strawberries, a strawberry sauce or raspberry sauce.
–Chocolate chips or shredded chocolate: This is a great way to get that chocolate flavor without adding too many points. I like to use mini chocolate chips because they spread the chocolate flavor throughout the cheesecake without adding a lot of calories. You can also use sugar free chocolate to add the chocolate without a lot of points.
–Whipped cream: You could use store bought whipped cream or make your own with some Cool Whip and vanilla extract. Just be sure to count the points for the whipped cream.
–Caramel or chocolate sauce: A little bit of caramel or chocolate drizzle go a long way on this cheesecake. Just be sure to use a sugar free or fat free sauce to keep the points low. I love to use this sugar free chocolate sauce because it is 0 points.
Are you on Facebook? We are too. Join us as we share our Perfectly Imperfect Life with recipes, crafts, parenting, and fun!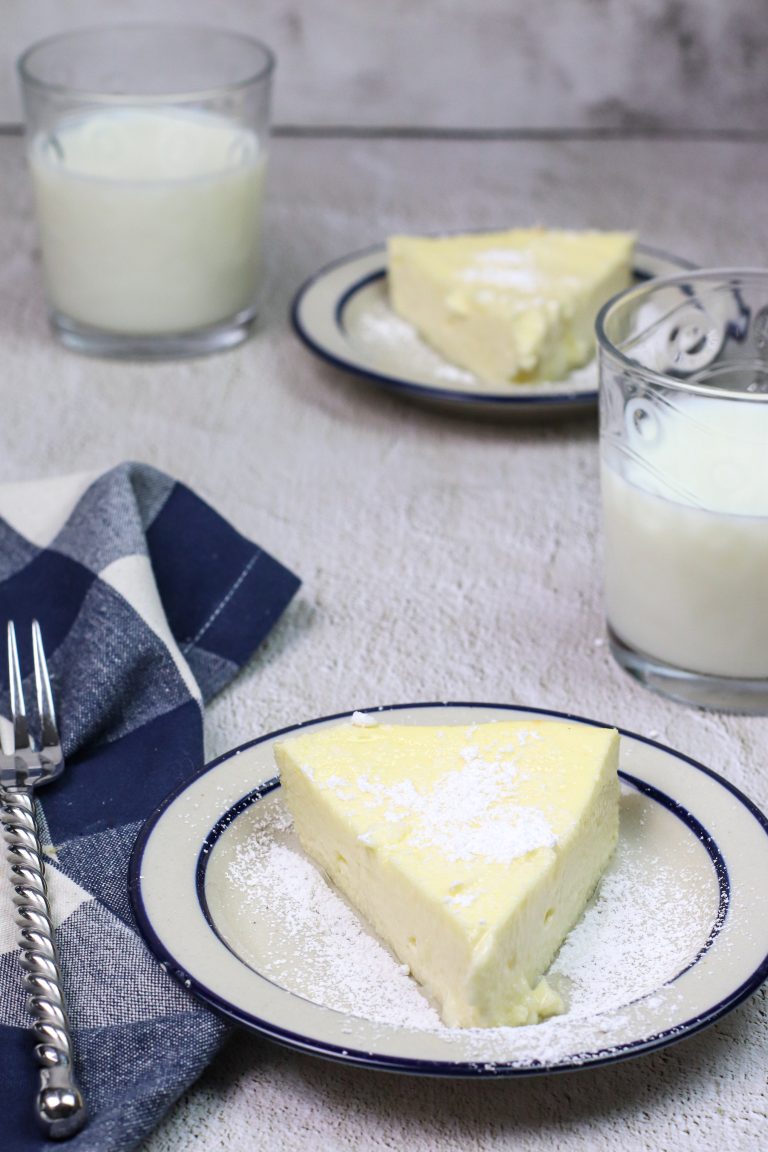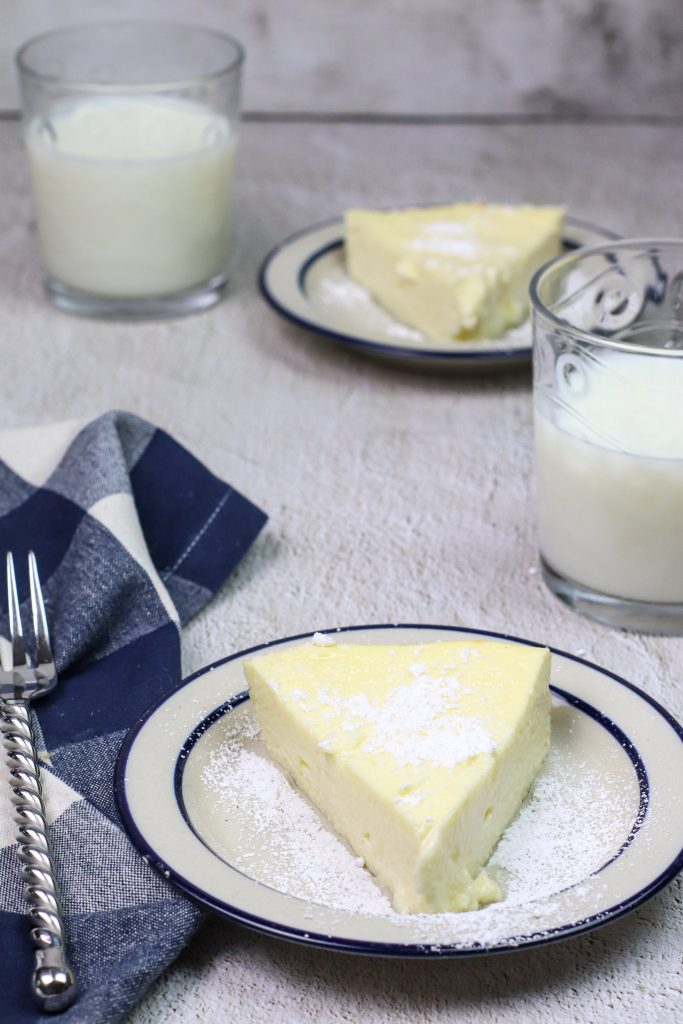 How to Store WW Cheesecake
The cheesecake needs to be stored in the refrigerator. Place a paper towel on top of the cheesecake and then wrap it with plastic wrap. The paper towel will help absorb the moisture that forms over the top. The cheesecake will last for up to a week.
You can also freeze the cheesecake in an airtight container for up to a month.
Variations to Weight Watchers Cheesecake
Since I love cheesecake, after making the original cheesecake flavor, and then making White Chocolate Cheesecake, I decided to try banana pudding cheesecake. Of course, I had to try chocolate cheesecake too.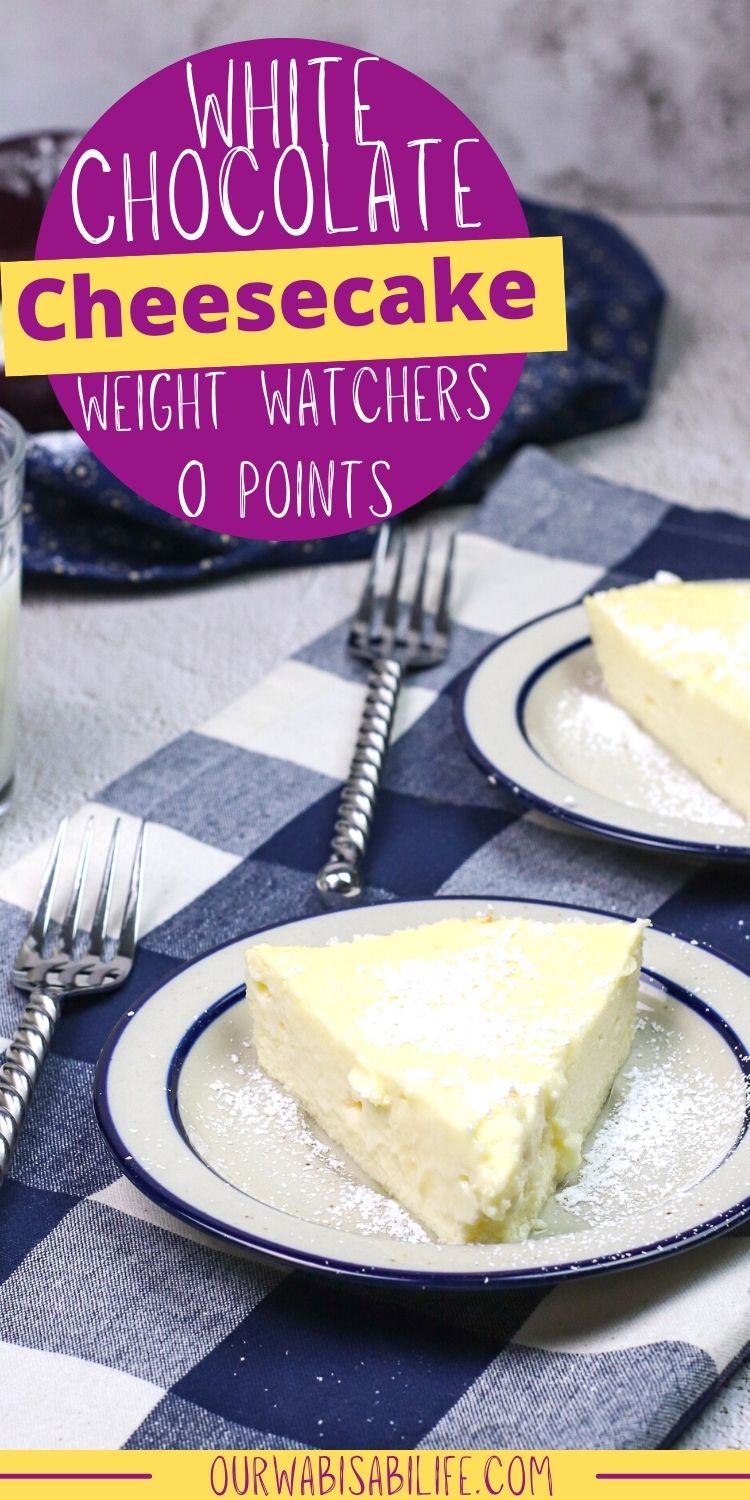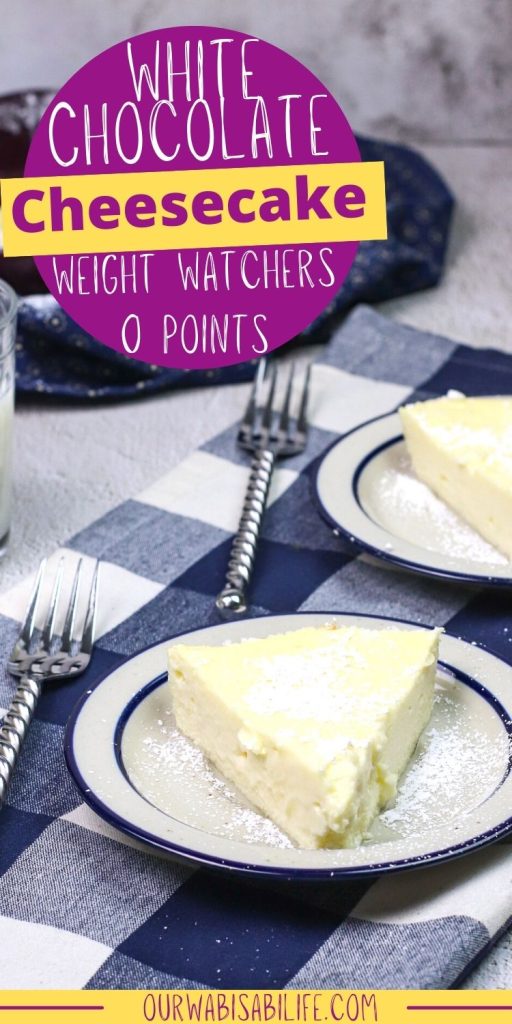 Tips for Making Cheesecake
Refrigerate The Cheesecake Overnight
Once the cheesecake has cooled for about 30 minutes, move it to the refrigerator. I really like to refrigerate it overnight because it helps it firm up and set. If you cut it too soon, the texture isn't the same and it doesn't hold up well.
Springform Pan
While you do not need to use a springform pan, I don't always, it is so much easier to remove from the pan when you do.
Thicker Cheesecake
You can see that the cheesecake is not as thick as traditional cheesecake. If you wanted to make it thicker, you can use 5 cups of yogurt instead of 3. Since the cheesecake is thicker, it will take longer to bake.
Mixing the Cheesecake
I prefer to mix the batter by hand rather than using a stand mixer. The yogurt stays thick when you mix it by hand and that lets the cheesecake have that traditional texture.
Regular Instant Pudding
If you do not have sugar free white chocolate pudding, you can use regular instant pudding. This will change the point value of the WW White Chocolate Cheesecake but it will work.
How Many Points in White Chocolate Cheesecake
I will not even count the points in real white chocolate cheesecake. However, on my personal points, this WW friendly cheesecake is 0 points on my plan. That is with this cheesecake being cut into 8 slices. If you cut it into 4 slices, it is 1 point a piece. I know why does it go from 0 to 1? This is because there is just enough of everything in 2 slices to bump it up that little bit. But that is seriously for a 1/4 slice of cheesecake.
Depending on your personal plan, it might be more points. For me, Fat Free Greek Yogurt and eggs are free foods.
Have you joined our Weight Watchers Facebook Group? Free recipes and support. Perfect for everyone!
Want to Weight Watchers for almost free? Get a Year's Membership for the Price of a Month – Learn More About Healthi – Use Code Coach_DebiMurray to save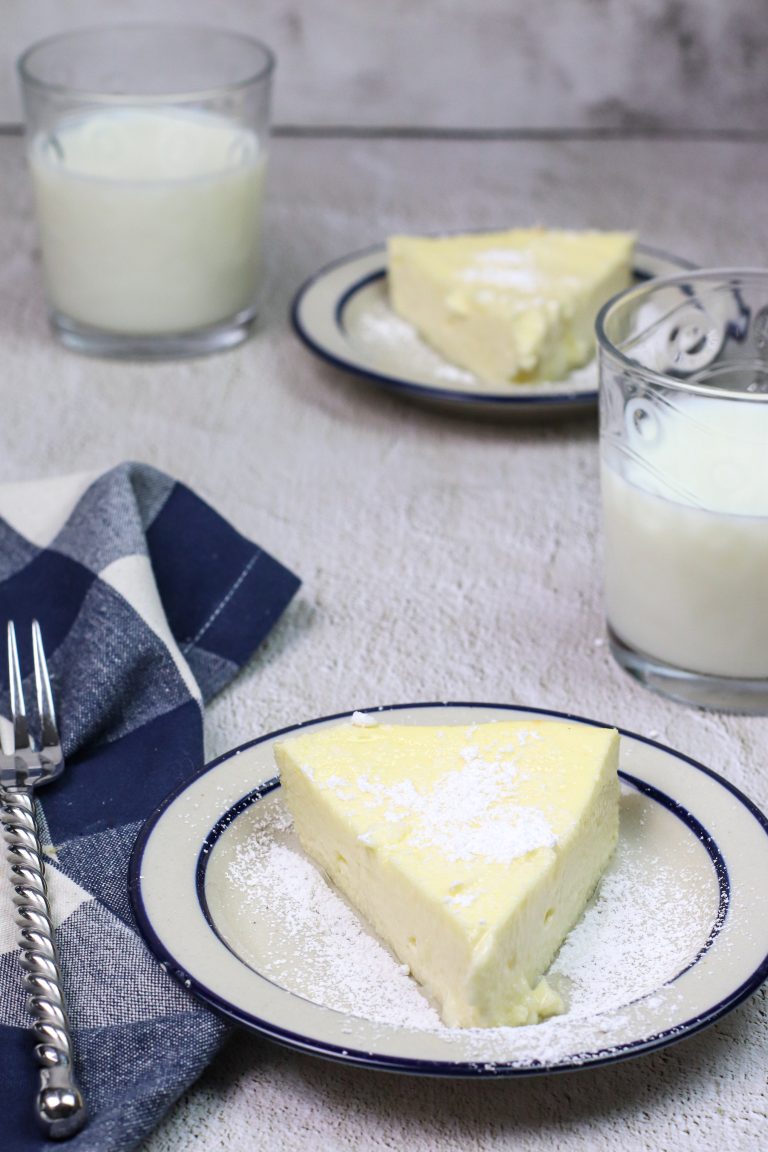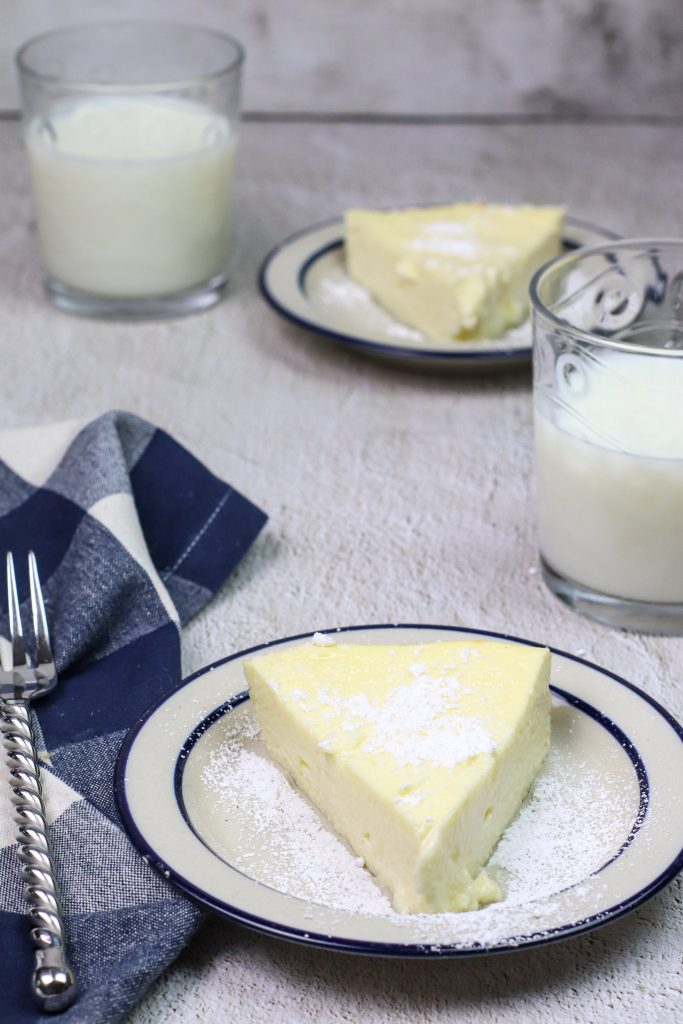 Ingredients
Eggs
Sugar substitute
Vanilla extract
Sugar free/fat free white chocolate pudding mix (instant)
How to Make WW White Chocolate Cheesecake
Preheat the oven to 350 degrees.
Combine the eggs, sugar substitute and vanilla together in a medium bowl.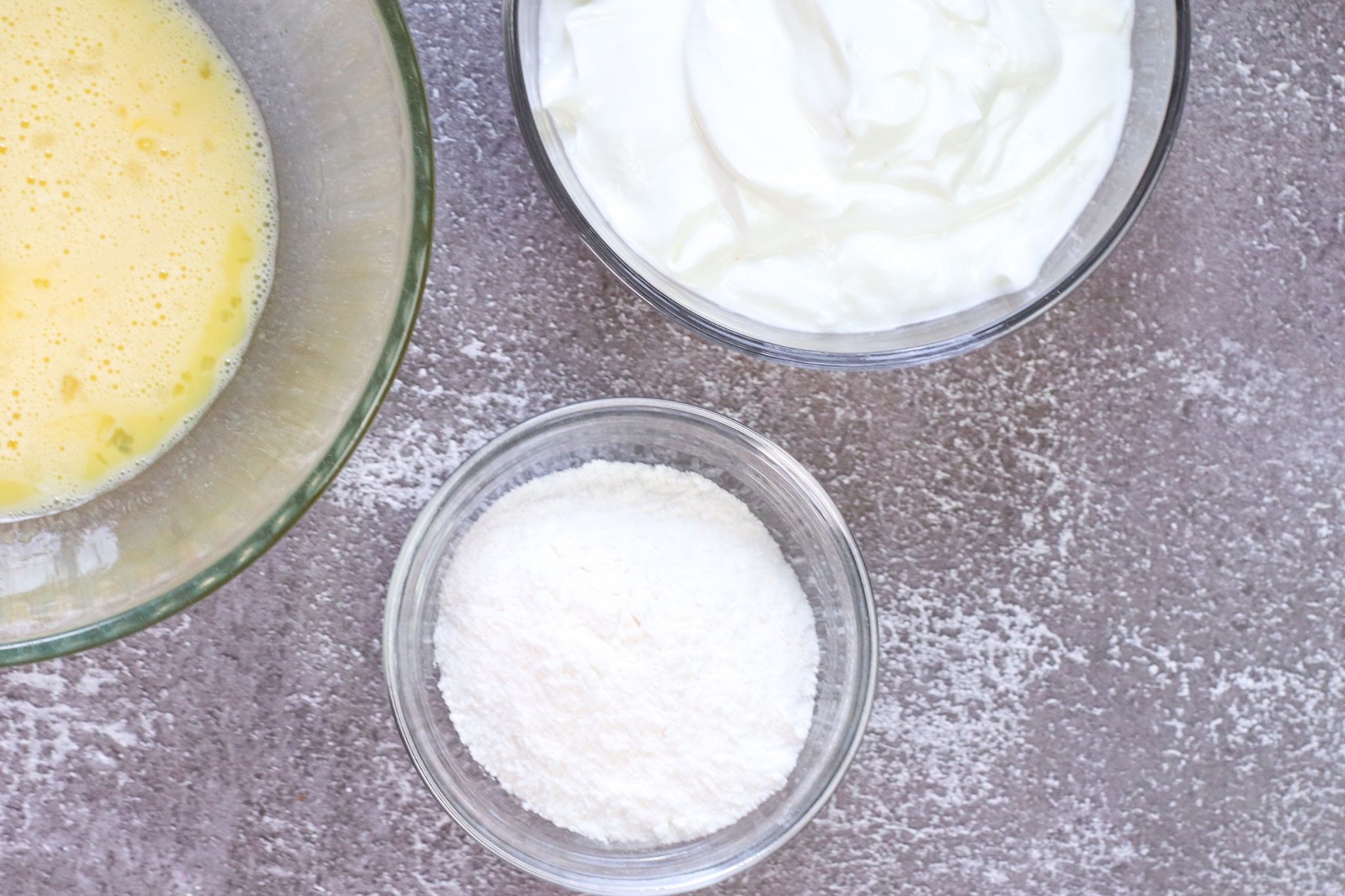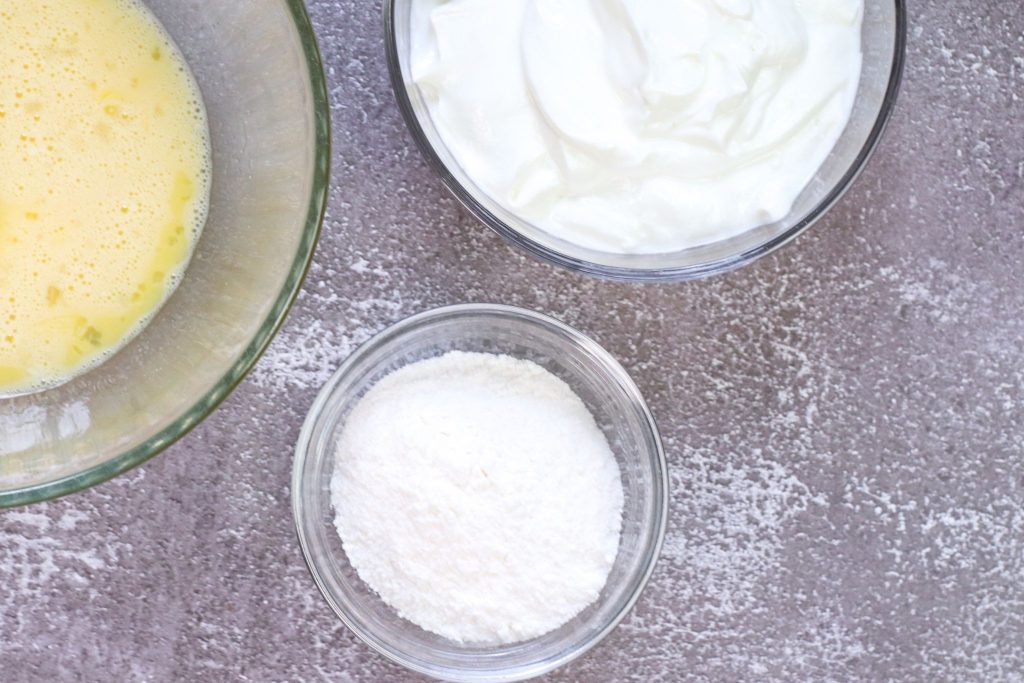 Beat in the pudding and yogurt into the mixture.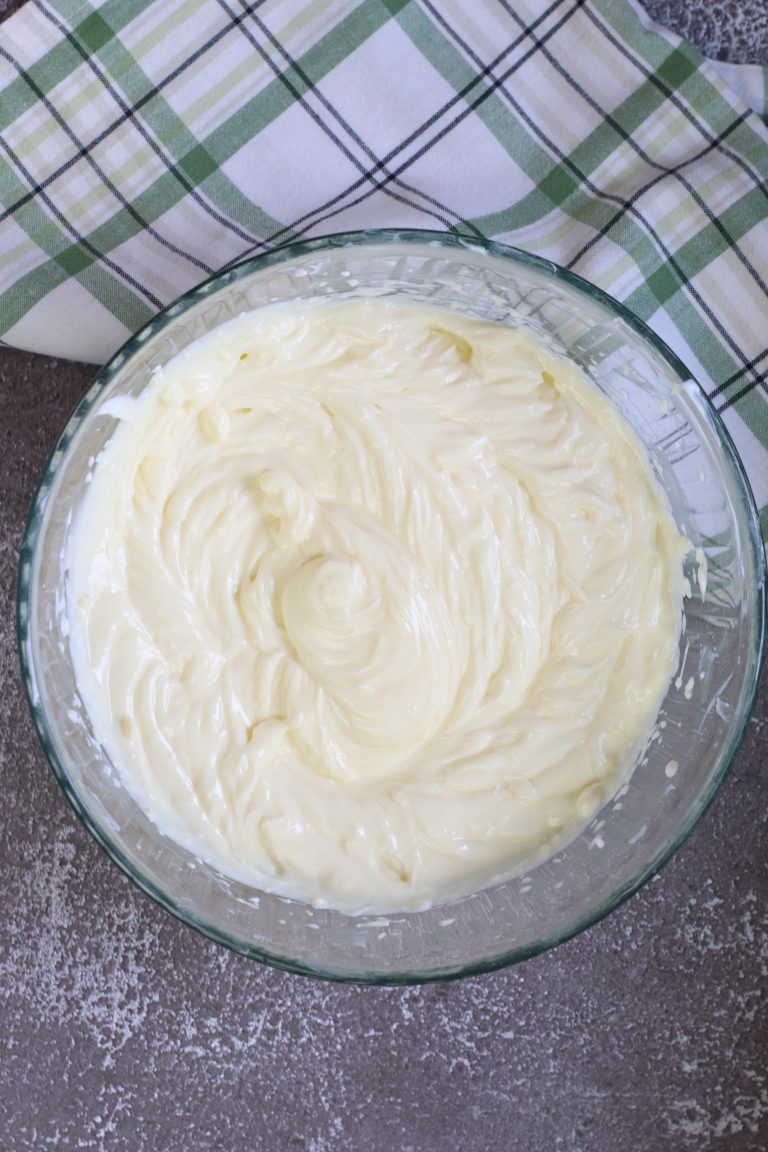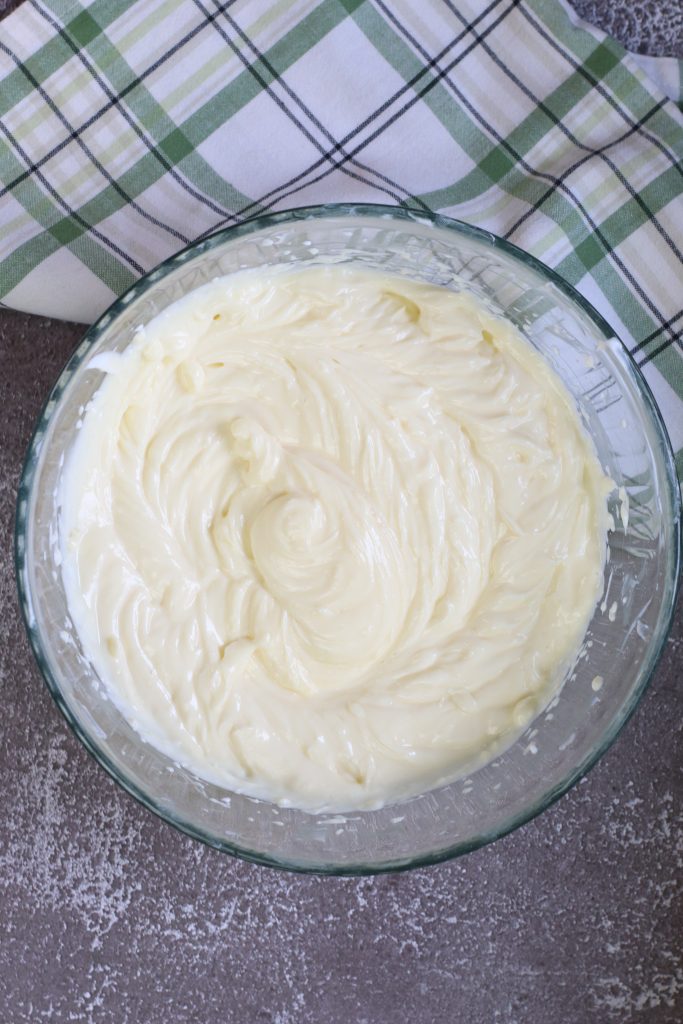 Spray a pie dish or springform pan (with parchment paper) with butter flavored baking spray and pour the batter into the pan.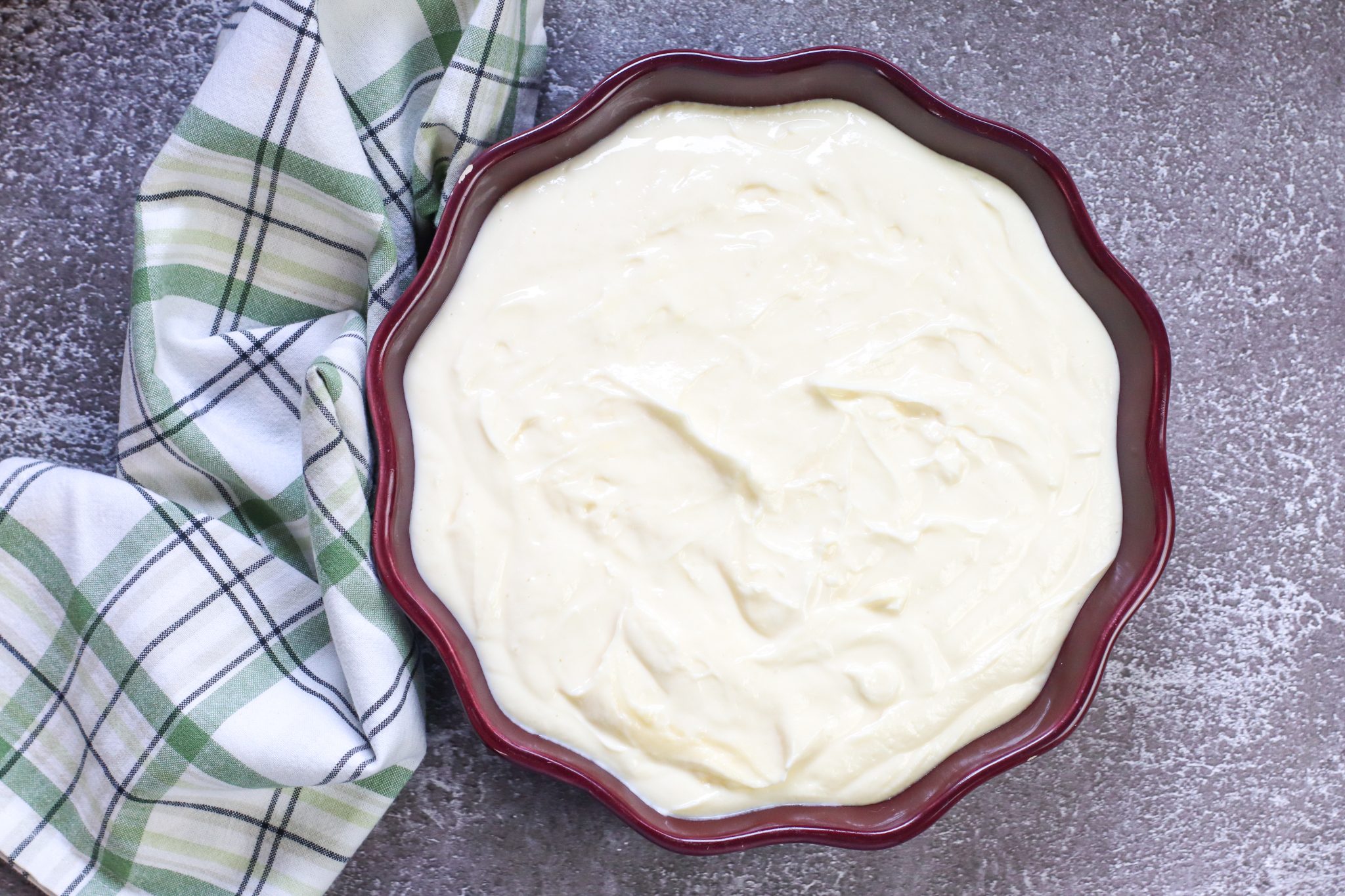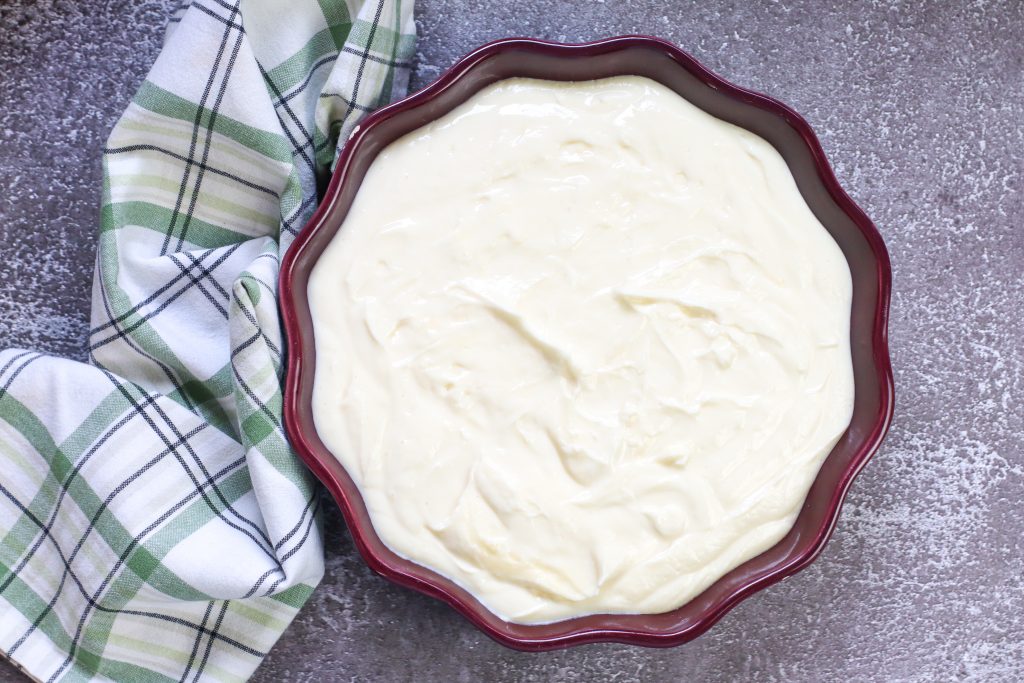 Bake for 30 minutes
Chill for at least 2 hours or overnight before eating.
If desired, sprinkle powdered sugar substitute over the top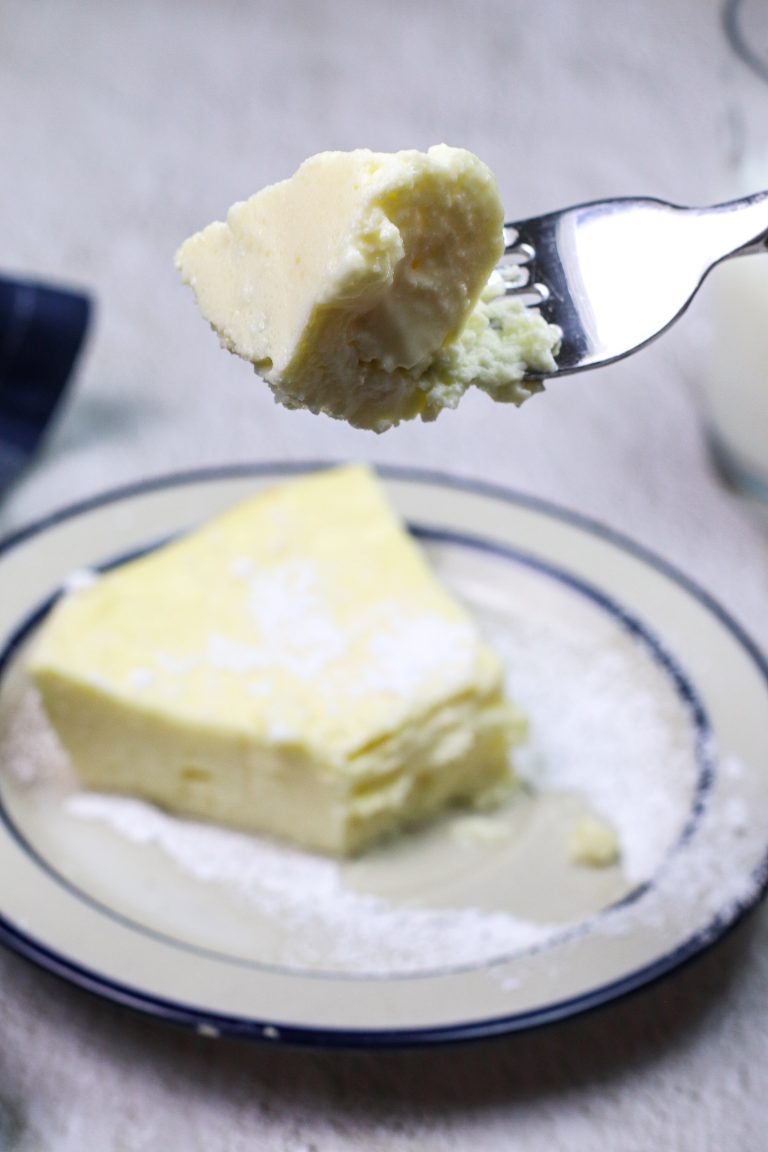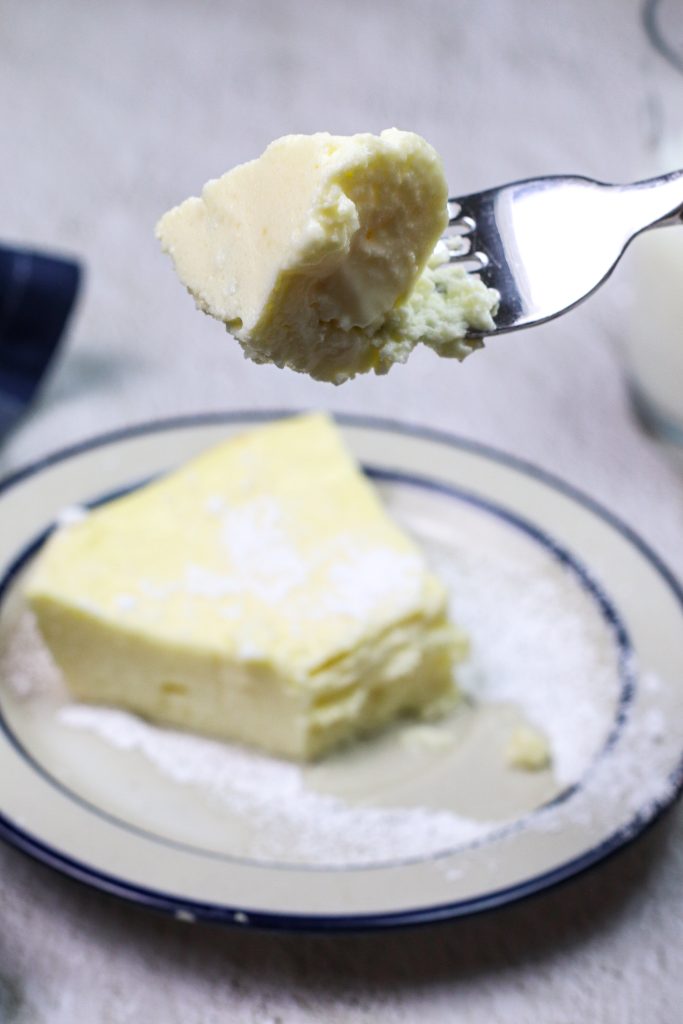 Need more ideas and help to stay on track with Weight Watchers?
Save Money on Weight Watchers- Get a Year for the Price of a Month – Everything You Need to Know About iTrackBites – Use Code Coach_DebiMurray to save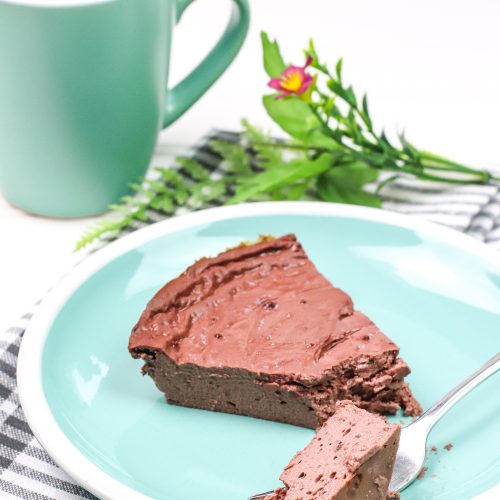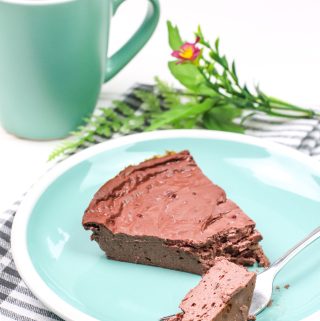 Weight Watchers Chocolate Cheesecake
This Weight Watchers Chocolate Cheesecake is an indulgent treat that you can feel good about eating. Made with rich, dark chocolate and a creamy cheesecake filling, this dessert is sure to satisfy your sweet tooth. This is a guilt-free way to enjoy a delicious chocolate treat. Serve it up for a special occasion or enjoy it as an everyday indulgence. Either way, you'll be glad you tried Weight Watchers Chocolate Cheesecake!
Ingredients
3

Eggs

3

Cups

Plain Fat-Free Greek Yogurt

1

small box

instant sugar-free/fat-free chocolate pudding flavor

1

tbsp

vanilla

3

tbsp

sugar substitute

I use Splenda
Directions
In a mixing bowl add eggs, sugar substitute and vanilla extract and beat well.

Add yogurt and pudding and mix well.

Pour into a lightly greased pie dish.

Bake on 350 degrees for 30 min.

Chill for at least 2 hours or overnight before eating.
Nutrition
Calories:
77
kcal
Carbohydrates:
4
g
Protein:
10
g
Fat:
2
g
Saturated Fat:
1
g
Trans Fat:
1
g
Cholesterol:
65
mg
Sodium:
56
mg
Potassium:
131
mg
Sugar:
4
g
Vitamin A:
92
IU
Calcium:
92
mg
Iron:
1
mg