Looking for a low-calorie cheesecake? This easy-to-make dessert is Weight Watchers Cheesecake. Yes, this is a 0 Point Weight Watcher dessert. Whether you are looking for Weight Watchers desserts, or just want a low calorie, low fat dessert, you are going to want to try this recipe. Enjoy this 0 Point Cheesecake as a great tasting treat and don't worry about the points.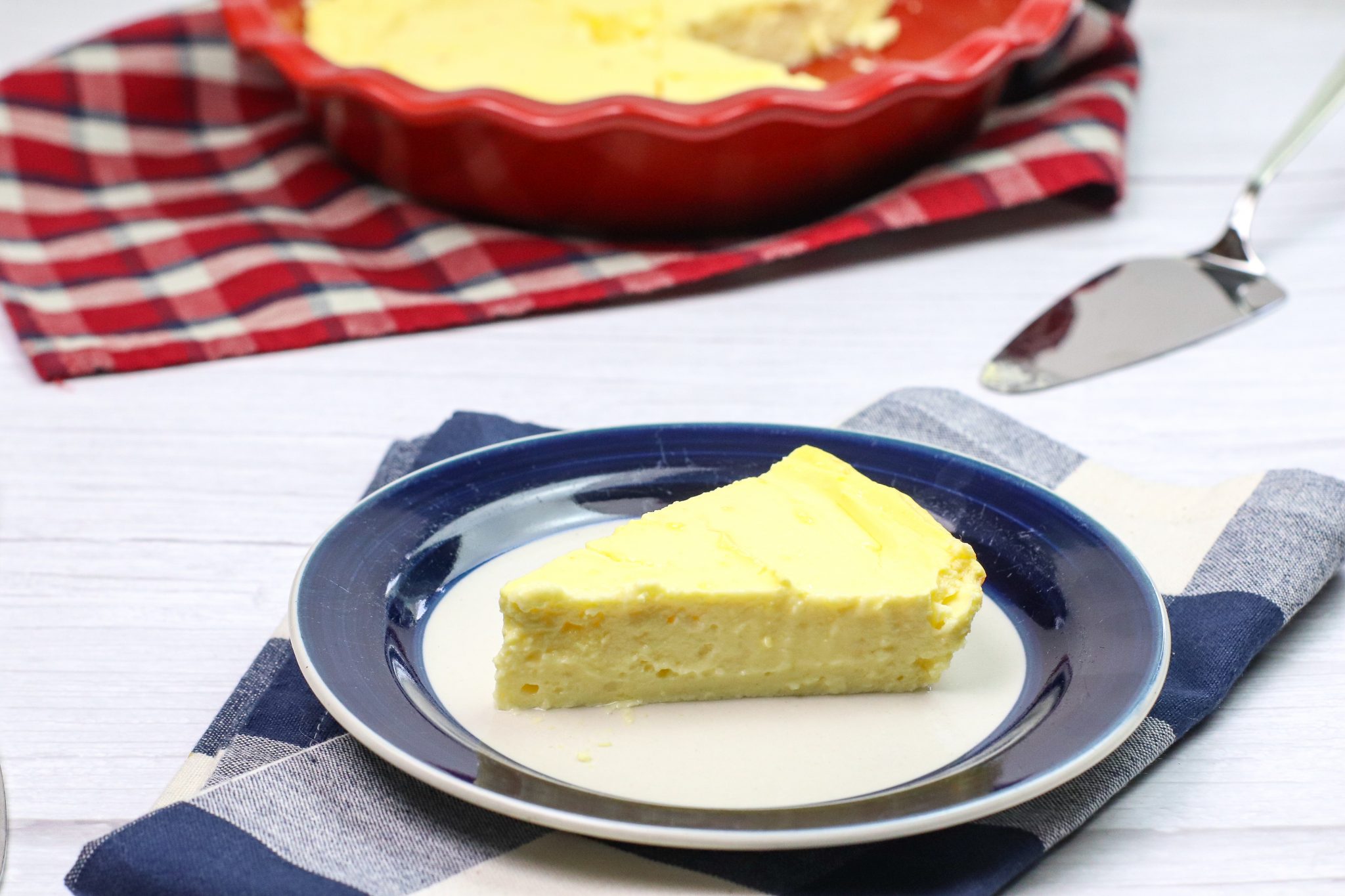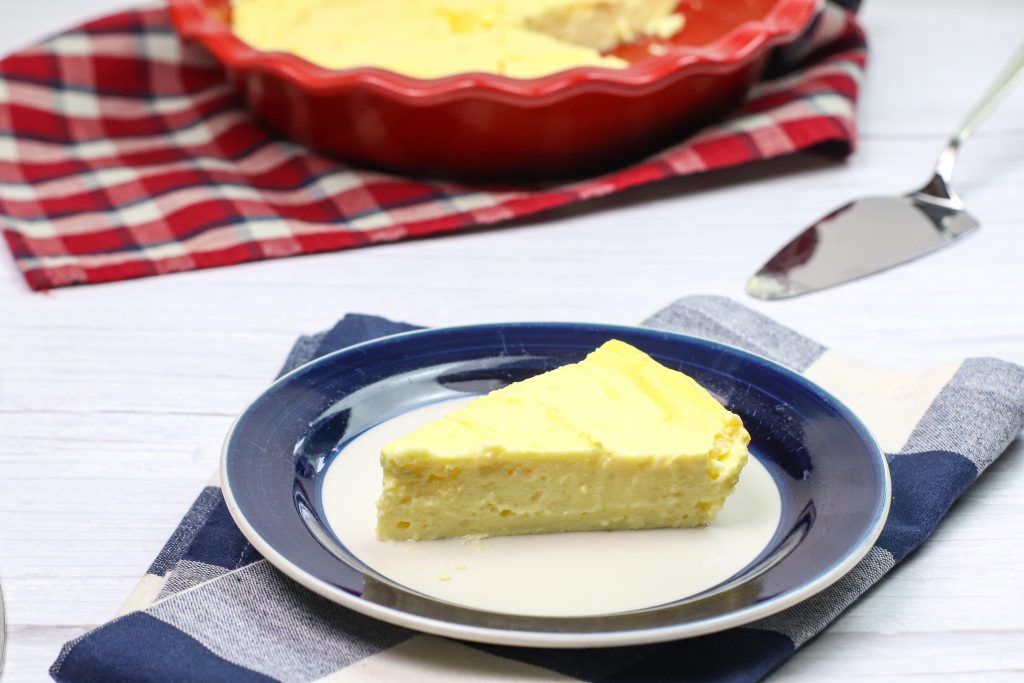 Instagram is one of my favorite places to be. Join us as we share our Perfectly Imperfect Life with recipes, crafts, parenting, and fun! Be sure to check out our stories for real-time fun!
0 Point Weight Watchers Cheesecake
I love cheesecake. It was one of the hardest things to give up when we started Weight Watchers. That is when I started looking for Weight Watcher Desserts. I needed something to help me with my sweet tooth. If I didn't find something that is sweet to eat and that doesn't send my points over the cliff, I never would have been able to stay on track. So far after 2 weeks, I have lost 5lbs and I am so motivated to make more low point recipes that can keep me and others on track.
Is this made with Healthy Ingredients?
The simple answer is mostly. The flavoring for this does come from a sugar-free cheesecake pudding. I try really hard to stay away from aspartame because it causes me migraines. However, with this dessert, I haven't had any issues with headaches. And that is the only questionable ingredient.
If you are trying to stay away from sugar substitutes like aspartame, you can also use traditional cheesecake pudding and a sugar substitute that others use like Splenda, Stevia, or something similar that is a "better" choice than some of the older sugar substitutes.
Related: Some of my other favorite WW dessert recipes are Weight Watchers Banana Bread, Healthy Pumpkin Cheesecake Bites and Weight Watchers Donut Hole Recipe. Even many of my other dessert recipes can be made lighter by switching the sugar out of the recipe.
How to Store 0 Point Cheesecake
When you are making this recipe, you might not have any left. I rarely do. However, if you have more self control than I do, you will want to store it in the refrigerator. You can leave it in the pie plate and make sure you cover it well with plastic wrap or you can more it to an airtight container.
If you haven't joined us in our Facebook group, you need to come to check it out. We share delicious recipes and lots of great tips with each other. Not to mention we often sharing motivating memes and some funny ones too. Come share your WW journey with us.
How Long Does This o Point Freestyle Cheesecake Last
In my house, it lasts a day. but I think you really want to know how long does it last when stored in the refrigerator. In that case, the answer is it can last 3 to 4 days. It starts to get watery after day 3 and while it still tastes good and is safe to eat, it doesn't look all that appetizing. However in my house, that has only happened once and that is because I made 3 at once since we were having company.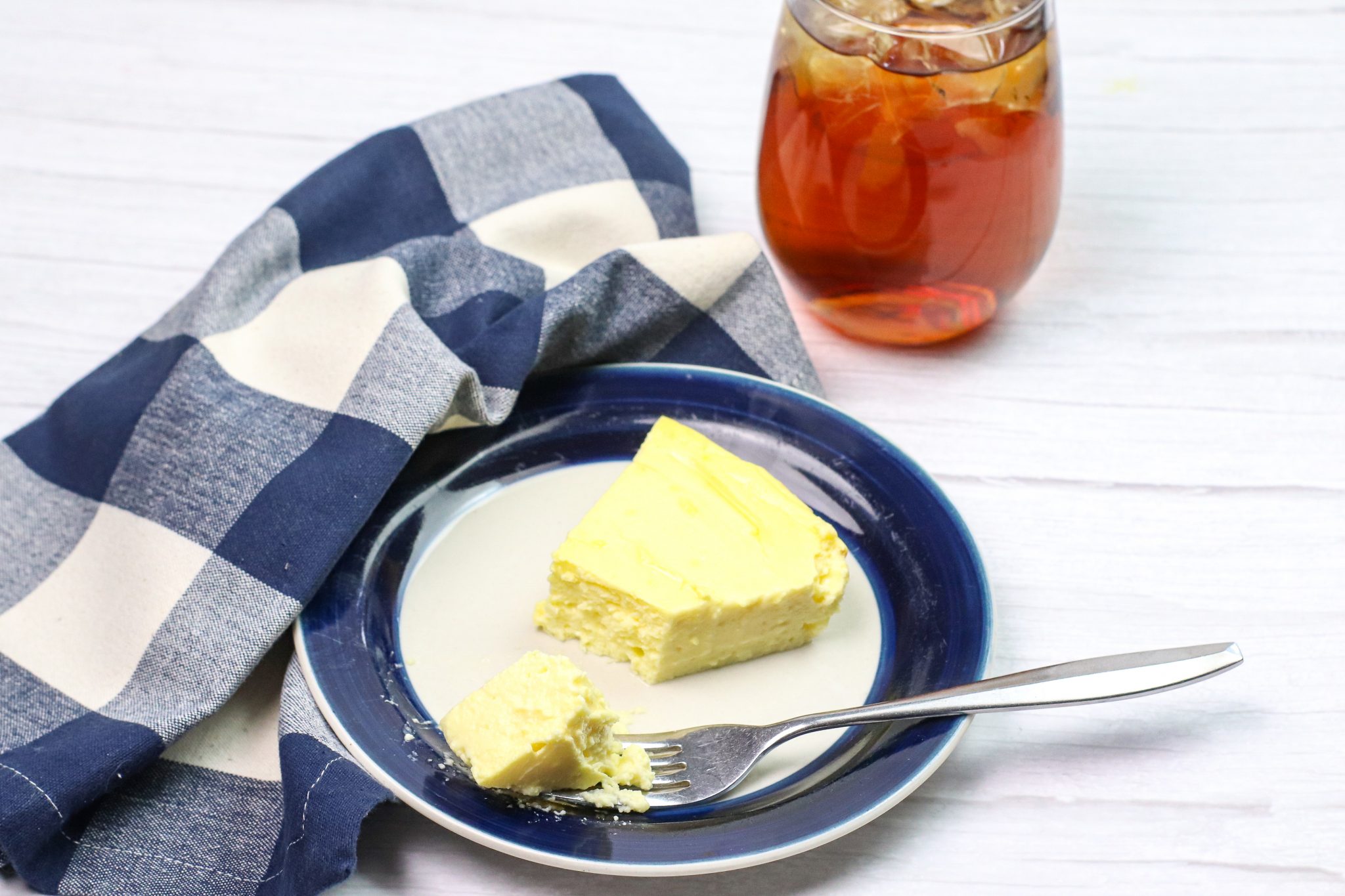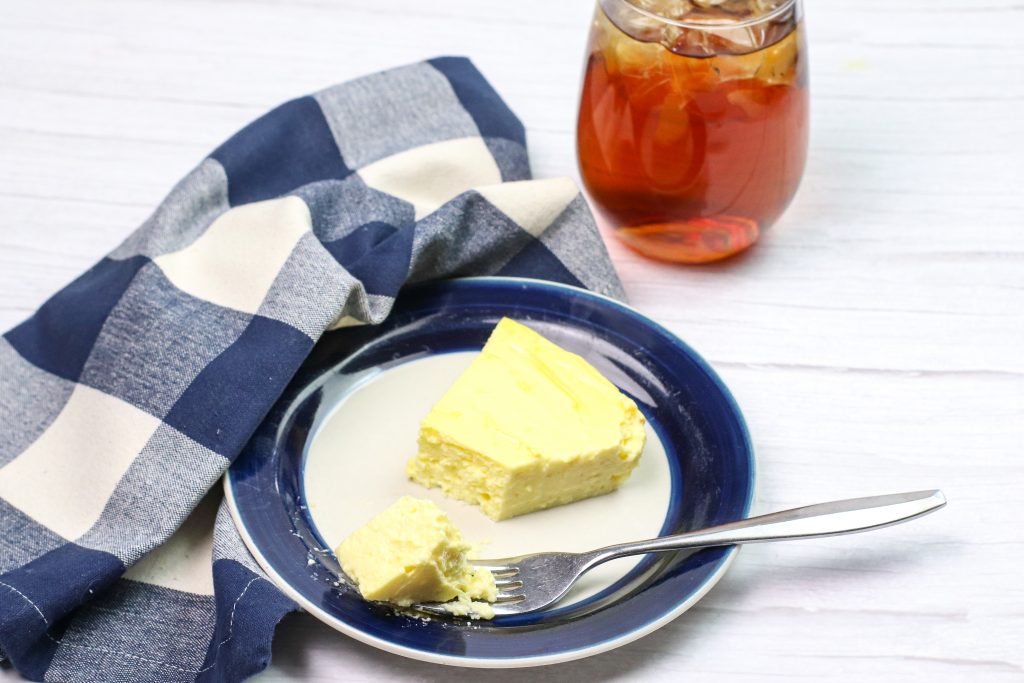 Delicious Twist on this 0 Point Cheesecake
If you want to make this dessert with an amazing twist, you can top it with homemade chocolate syrup. This chocolate ganache recipe includes instructions to make a Weight Watchers version that is 1 point per tablespoon. The recipe makes 32 servings, so if you use a quarter of the recipe on top, it will only add 1 point. You can also add some sugar free caramel sauce on top to make it extra decadent.
Can I Use Regular Yogurt
I have heard mixed reviews on that. I have never used it. Regular yogurt is not as thick and tends to be more runny which does affect the consistency of the cheesecake. I have had some people tell me they have used it and it came out great while other say it comes out not that great. I have never tried it because I want mine to be 0 points and regular yogurt is not. Only the fat free Greek yogurt is 0 points.
Can It Be Frozen
I don't think so. The texture is different than a traditional cheesecake because it is softer and not as dense. I don't personally like the way it freezes. You could try it and see if you like it but as with anything, the freezer does change the texture slightly.
What if I want a Crust on my Weight Watchers Cheesecake
I don't miss the crust at all. But I know some people do. I have heard amazing things about pairing this with a brownie crust. You can use this 1 point brownie recipe from All She Cooks, (which I have not tried so let me know what you think) and turn it into a crust. I would press the brownie batter into the pan and then add the cheesecake batter on top before baking. The timing will change when it comes to the baking time so you will want to watch it carefully.
How Many Points is Weight Watchers Cheesecake
Normal cheesecake can be anywhere from 12 points to 19 points. It depends on what brand and if it has fruit toppings. I am not even including the specialty cheesecakes. You know those OH-SO-GOOD ones that are loaded with calories, fat, and sugar.
This cheesecake is often called Weight Watchers 0 Point Cheesecake. It was called that because before Weight Watchers added different plans, it was 0 points. Now this is still 0 points, when cut into 8 servings, on Blue and Purple. However, because yogurt and eggs are not free on Green, this is 2 points per slice, when cut into 8 slices.
Blue- 0 points
Purple– 0 points
Green– 2 points
Have you joined our Weight Watchers Facebook Group? Free recipes and support. Perfect for everyone!
Ingredients for Weight Watchers 0 Point Cheesecake
Get the full list of ingredients, with measurements, and step-by-step directions at the bottom of the post in the printable recipe card.
Eggs- I like to make sure my eggs are room temperature but unlike traditional cheesecake, this is not a must.
Plain Fat-Free Greek Yogurt – You can use regular store bought Greek yogurt or Learn How to Make Greek Yogurt. It is incredibly easy to make and saves a lot of money.
Instant sugar-free/fat-free cheesecake pudding flavor – You can change this recipe up by changing the flavor of pudding you use, like chocolate, lemon, or pistachio.
Vanilla– While using imitation vanilla is lower in points, I only use real vanilla. Since you are using a small amount, the small amount of vanilla doesn't make a difference points wise.
Sugar substitute– I use Splenda, you can use any sugar-free you like. If you are using a different sugar substitute, make sure to check the ratio, since Splenda is a one to one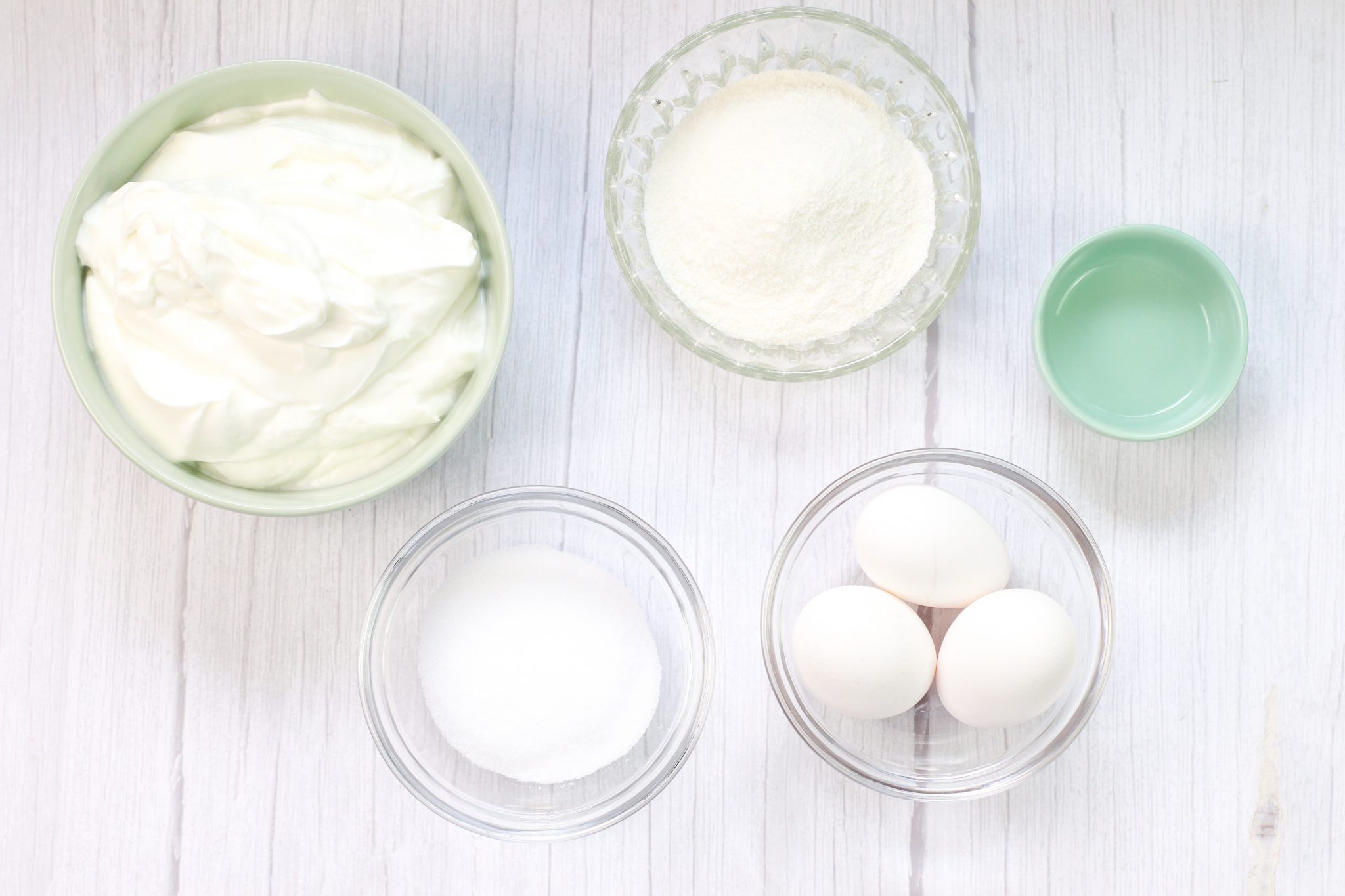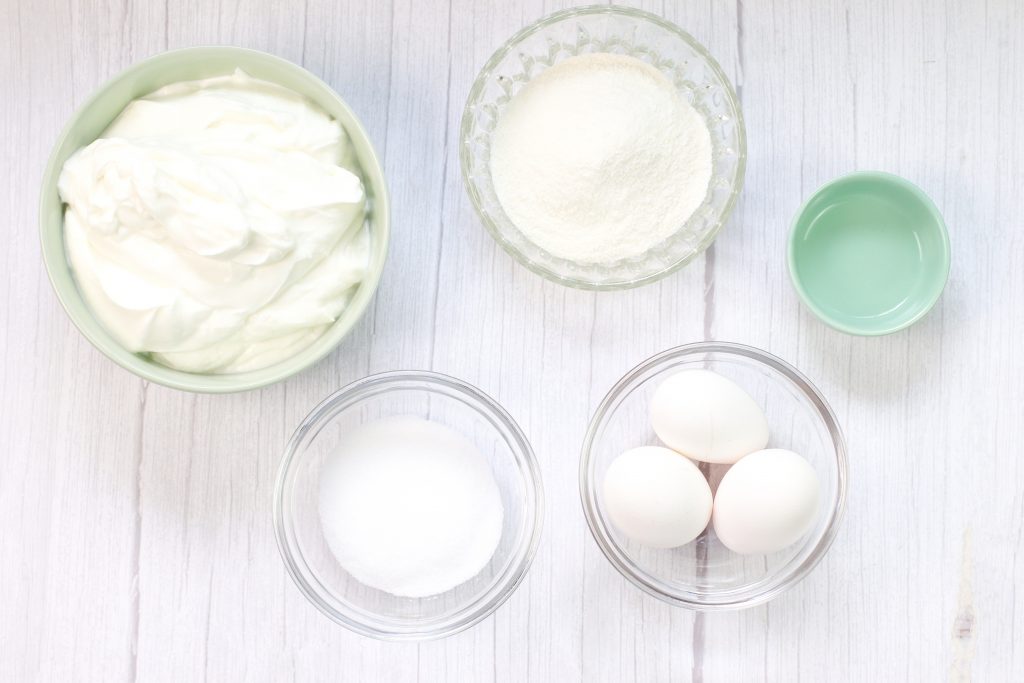 How to Make 0 Point Weight Watchers Cheesecake
In a mixing bowl add eggs, sugar substitute and vanilla extract and beat well.
Add yogurt and pudding and mix well.
Pour into a lightly greased pie dish. Bake on 350 degrees for 30 min.
Chill for at least 2 hours or overnight before eating.
More Weight Watcher Recipes:
When you just have a dessert, you have to opt for this Weight Watchers dessert. It is rich and creamy and is absolutely perfect. You are going to want to keep this recipe on hand.
Love Recipes? Join our Facebook Group, The Best Recipes Because Mama Loves to Eat