Cooking Shrimp use to scare me. I had no idea how to tell when it was done, and before I knew it was, the shrimp was overcooked and tasted like rubber. Once I learned how to time cooking shrimp, I was able to take basic shrimp and turn it into Garlic Parmesan Shrimp. And let me tell you, this Garlic Parmesan Shrimp recipe is so good, you will want to make it all the time. Pair this Garlic Parmesan Shrimp with our Roasted Garlic Dip.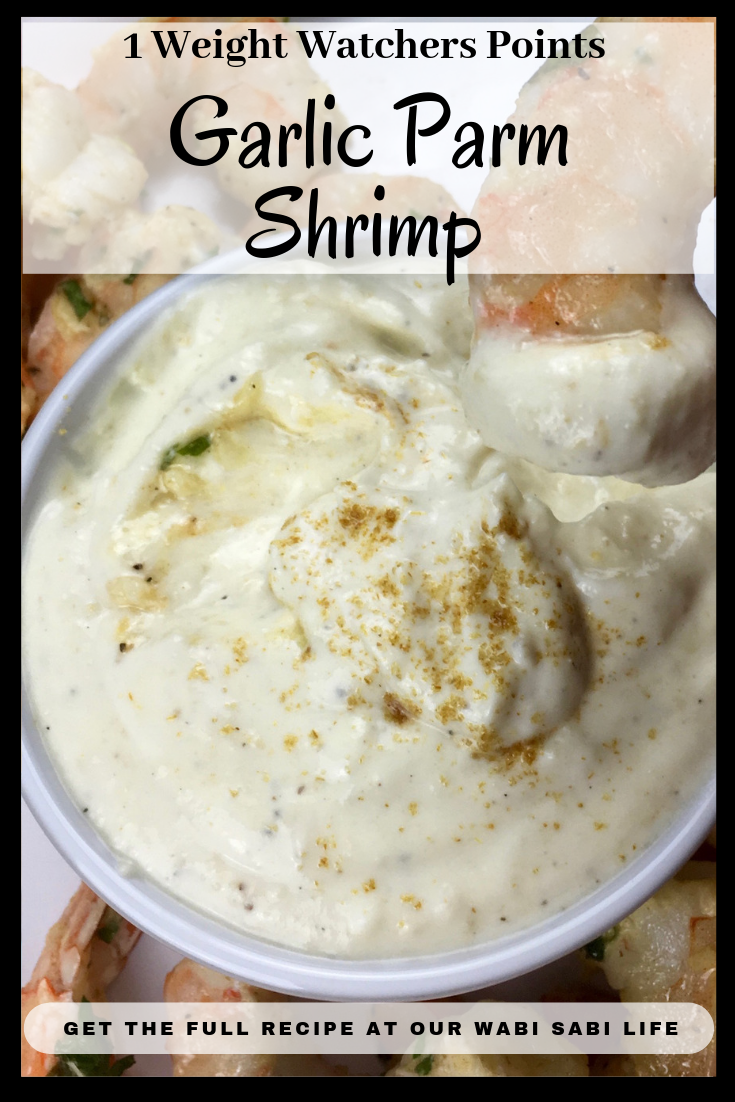 How Long to Cook Raw Shrimp
Shrimp is easy to learn how to cook shrimp. It makes an easy weeknight dinner option. There are many options for cooking shrimp.
Baking Shrimp

For Garlic Parmesan Shrimp, we are baking the shrimp. To bake shrimp, put the shrimp on a sheet pan. The shrimp only need to cook for about 7-8 minutes until the shrimp turn pink and start to curl.
Frying Shrimp/ Sautéing Shrimp

Frying or sauteing shrimp is another way to cook shrimp. Start with a non-stick pan with oil in it. Heat the oil over medium-high heat. Once the oil is hot, add the seasoned shrimp. In about 1-2 minutes, the shrimp will turn pink and start to curl up.
Boiling
Many people think of a shrimp boil when they think of having shrimp. Boiling shrimp is another easy way to cook shrimp. First cook (boil) everything else that is going to be in the shrimp boil. Then add the shrimp. Cook the shrimp for about 7-10 minutes.
Barbecuing or Grilling
Shrimp are perfect for the barbecue or the grill. Before adding the shrimp on the grill, brush the shrimp with oil and add the seasoning. Grill the shrimp for 2 minutes per side until the shells turn a bright pink.
Can I Microwave Shrimp

You can microwave shrimp. To microwave shrimp, place the shrimp in a bowl. Micrwave on high for 3-4 minutes. Flip the shrimp over and microwave another 3-4 minutes on the other side. Brush oil on the shrimp to keep it moist.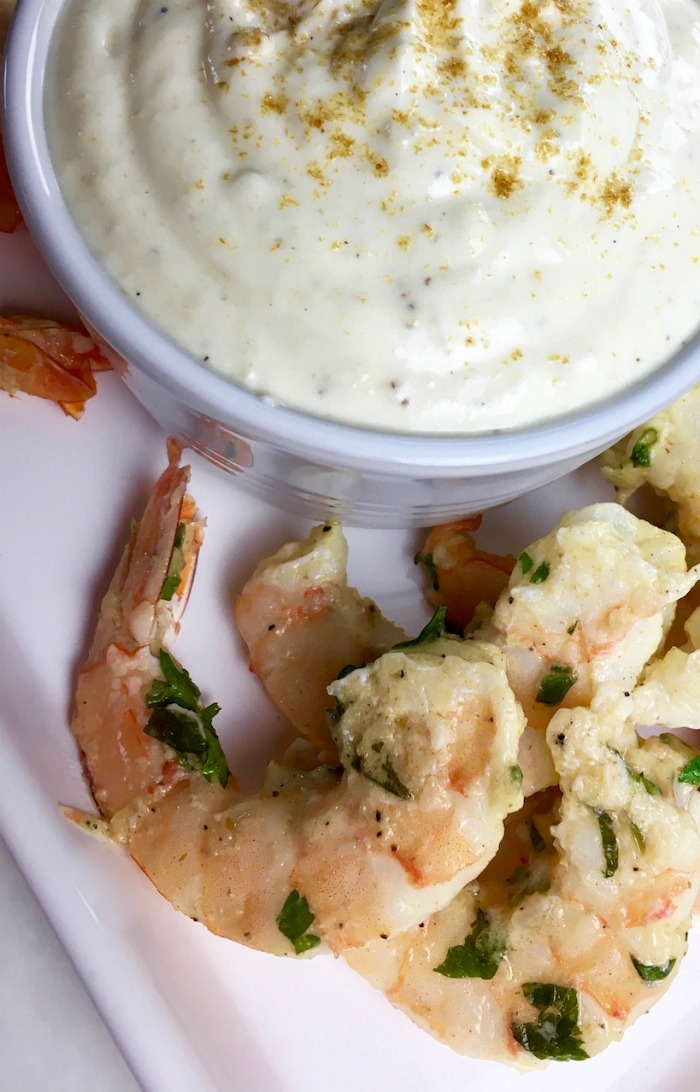 How to Cook Frozen Shrimp
If the shrimp you are going to use in a recipe is frozen, you will need to thaw it before cooking. One of the fastest and easiest ways to thaw shrimp is to place the frozen shrimp in a strainer or colander in the sink. Let cold water run over the shrimp. Another option is to let the shrimp sit in a bowl of cold water for 10-20 minutes.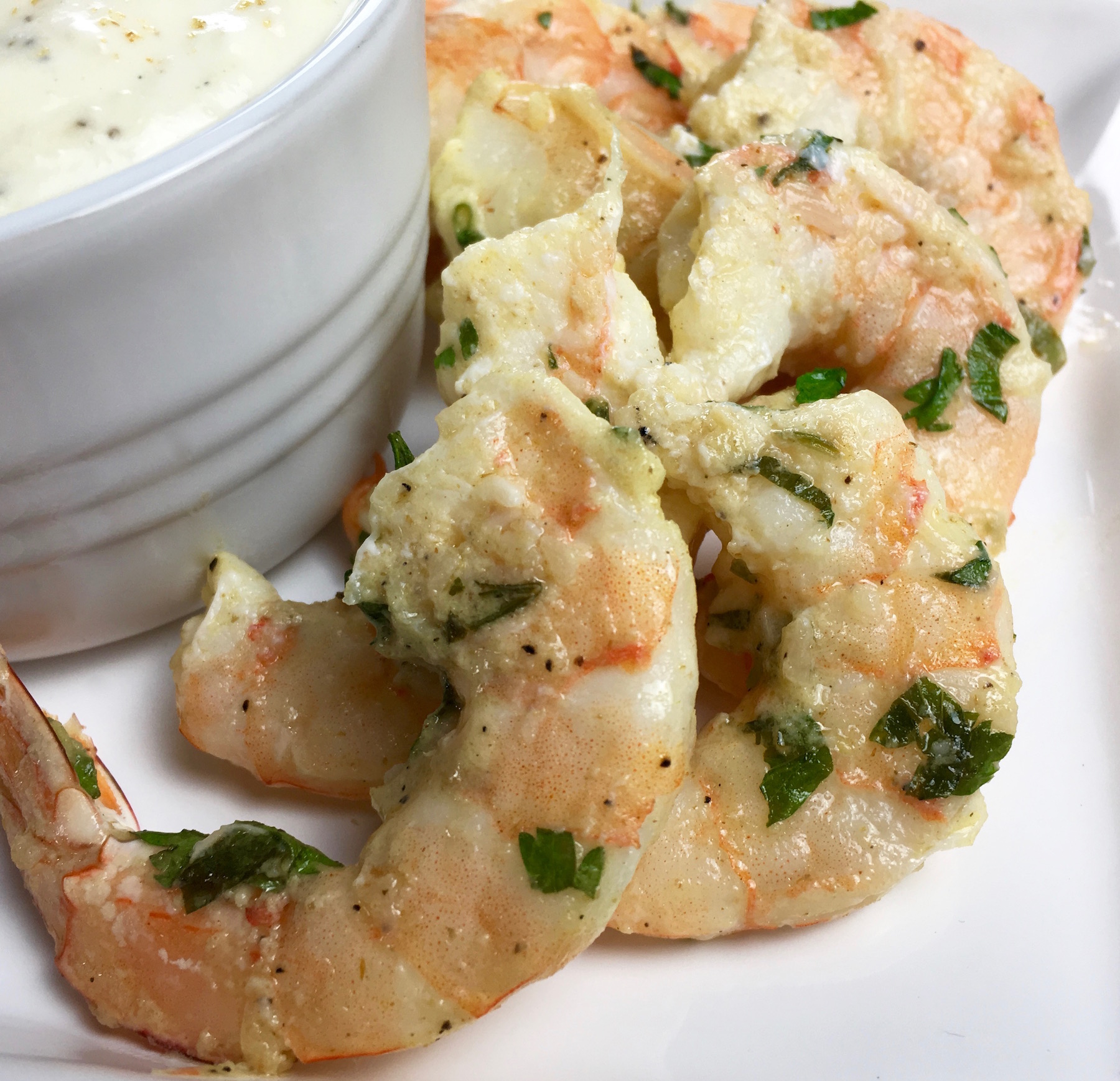 Garlic Parmesan Shrimp
Serves: 6 Weight Watchers Freestyle Points 3 for 3 servings Pait with Roasted Garlic Dip, which is 3 points per serving.
Garlic-Parmesan Shrimp Ingredients:
3 T. extra virgin olive oil
3-4 cloves garlic, finely minced
2 t. Dijon mustard
1 t. ground cumin
3 T. Parmesan cheese, freshly grated
Sea salt and black pepper, to taste
1½ lbs. jumbo shrimp, peeled and de-veined
1½ T. lemon juice
1/3 c. fresh parsley, minced
Will also need:
Parchment paper
Directions:
Preheat oven to 400°F and line a large rimmed baking sheet with parchment paper. Set aside.
Prepare the garlic shrimp seasoning by combining the olive oil, minced garlic, Dijon mustard, ground cumin, and grated Parmesan cheese in a large glass bowl. Season with salt and black pepper, to taste.
Add shrimp to the bowl and toss to combine. Transfer the seasoned shrimp to the prepared baking sheet and place in pre-heated oven to roast for 6 to 8 minutes, or until the shrimp are just firm and pink. Do not overcook.
Serve with Roasted Garlic Dip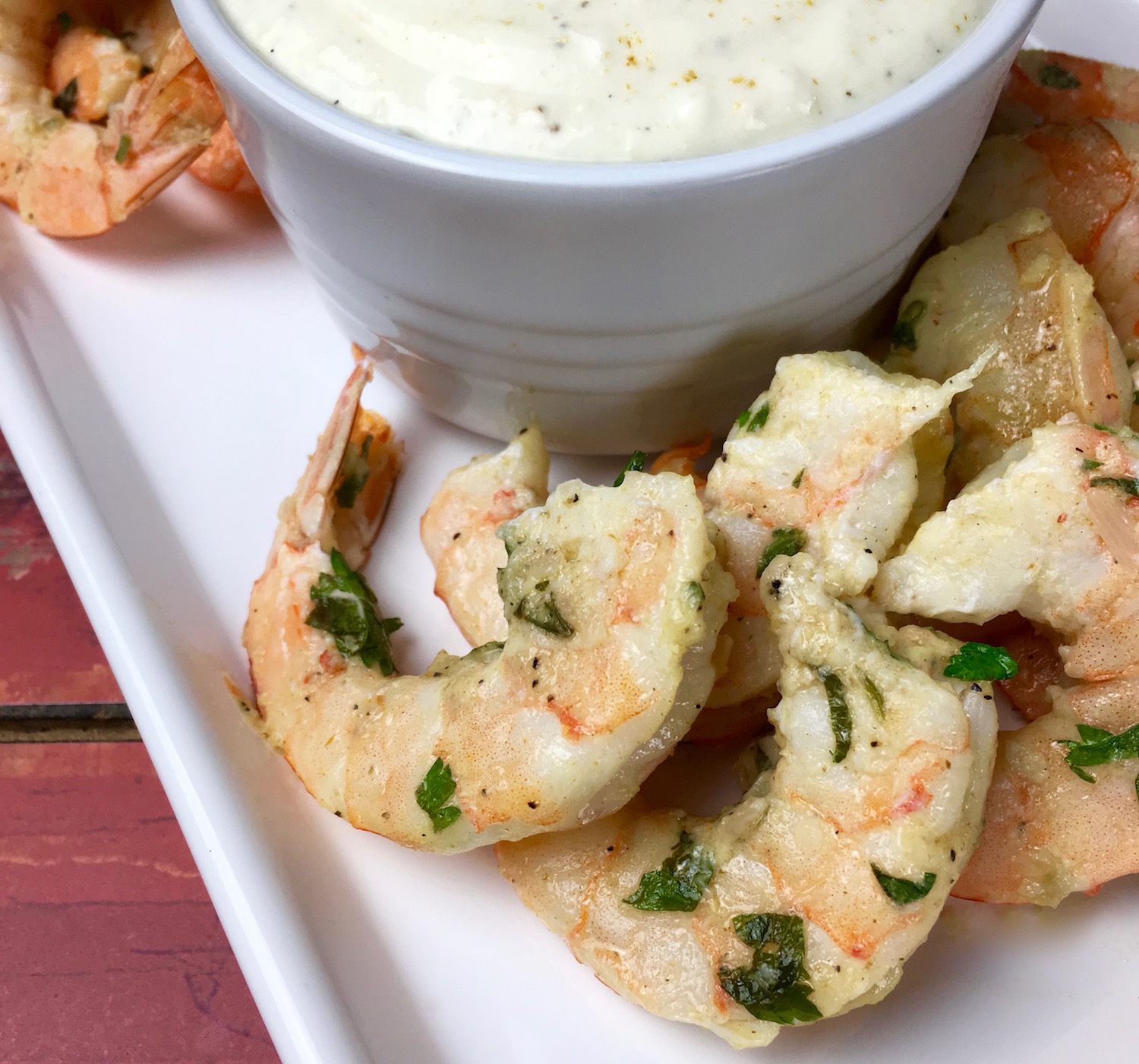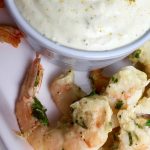 Garlic-Parmesan Shrimp
Ingredients
3

T.

extra virgin olive oil

3-4

cloves

garlic

finely minced

2

t.

Dijon mustard

1

t.

ground cumin

3

T.

Parmesan cheese

freshly grated

Sea salt and black pepper

to taste

1½

lbs.

jumbo shrimp

peeled and deveined

1½

T.

lemon juice

1/3

c.

fresh parsley

minced

Parchment paper
Instructions
Preheat oven to 400°F and line a large rimmed baking sheet with parchment paper. Set aside.

Prepare the garlic shrimp seasoning by combining the olive oil, minced garlic, Dijon mustard, ground cumin, and grated Parmesan cheese in a large glass bowl. Season with salt and black pepper, to taste.

Add shrimp to the bowl and toss to combine. Transfer the seasoned shrimp to the prepared baking sheet and place in pre-heated oven to roast for 6 to 8 minutes, or until the shrimp are just firm and pink. Do not overcook.

Serve with Roasted Garlic dip
Recipe Notes
Weight Watchers Freestyle Points 3 for 3 servings