Looking for a delicious low-cost chicken recipe that not only tastes good but is healthy? Make this easy dump chicken recipe. Salsa Chicken will easily become a requested dinner favorite. Following Weight Watchers, this is a 0 Point Dinner.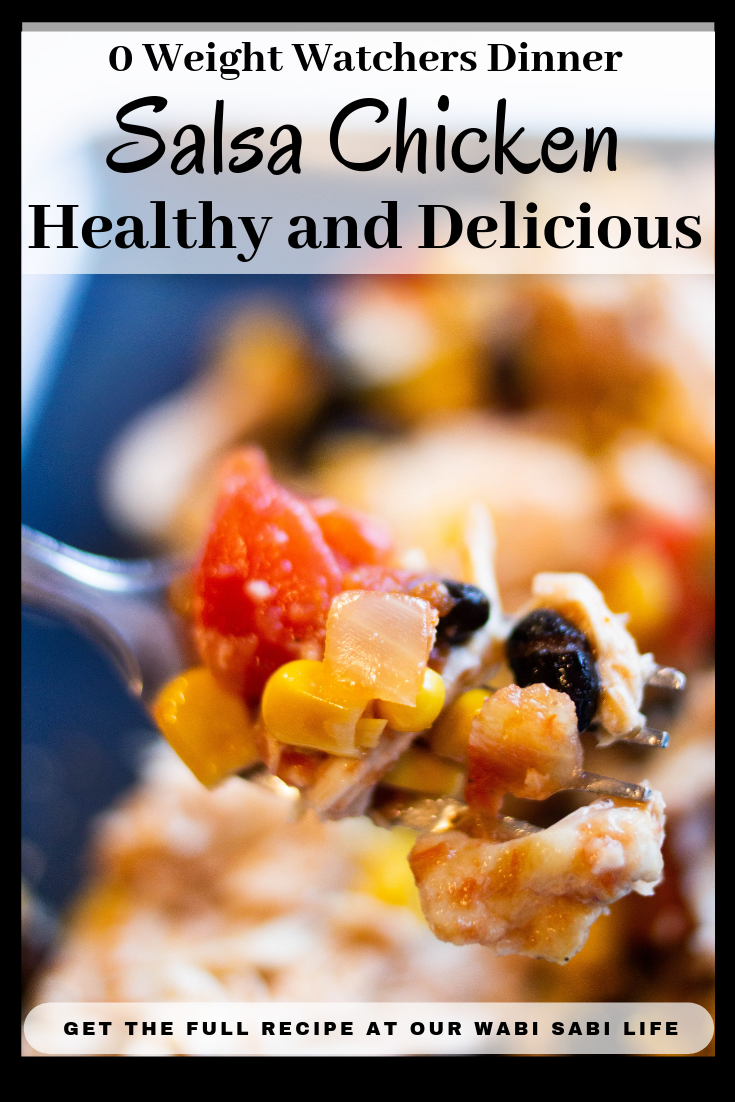 When I make my weekly menu of dinner ideas, I always find myself wondering what to make. I want to make something different but I want it to taste good and be healthy. There is one dish that we make maybe 3 times a month. Salsa Chicken. This Mexican Chicken Recipe is easy to make and only requires one dish. With a simple 10 minute prep time, this dinner is always being asked for.
What to Serve with Salsa Chicken
Salsa chicken is a meal in itself. It has everything you need. We do serve it with a side salad or rice, but it can be eaten just as is. With chicken and salsa, there are so many things to serve with it. You can also wrap the chicken and salsa with filling inside of a tortilla.
Variations to Salsa Chicken
This is one of those recipes that you can change any way you like.
Use hot salsa – Some heat if you like it or get mild
Add Peppers and Onions
Top with Cheese

How Many Weight Watcher Points in Mexican Chicken
Depending on the salsa, this is a 0 point dinner. Most fat-free salsas are 0 points. Just look when you are choosing a salsa.
More Weight Watchers Recipes
Get All of our Weight Watcher Recipes or Join Our Facebook Group
More Chicken Recipes:
Ingredients for Salsa Chicken
14.4 ounce bag frozen corn
15 ounce can black beans, drained and rinsed
15 ounce can petite diced tomatoes, drained
1 cup salsa divided
1 teaspoon garlic, minced
½ teaspoon cumin
2 lbs. chicken breasts – cut thin to cut cooking time.
Salt and pepper to taste
How to Make Salsa Chicken
Preheat oven to 375 degrees.
Prepare a large baking dish, 9*13 with cooking spray
Add the corn, black beans, tomatoes and 1/ cup of salsa to the dish. Stir together.
Add in the garlic and cumin to the dish and stir.
Add chicken on top of the ingredients.
Pour remaining salsa over top of the chicken.
Cover with foil and bake for 45-60 minutes.
Take the chicken out and shred the chicken.
Add the chicken back and stir.
Serve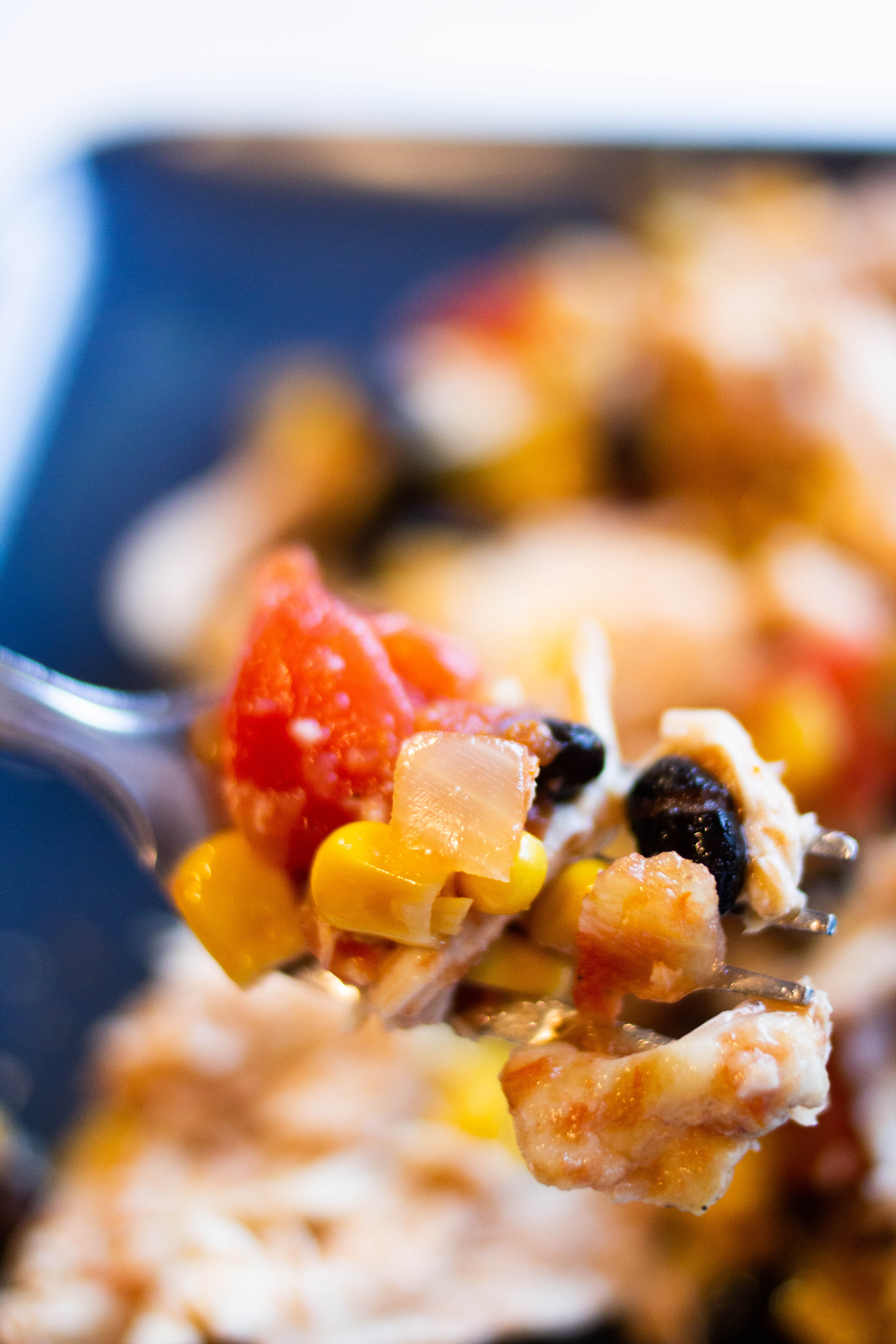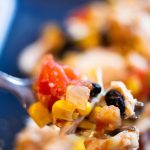 Salsa Chicken
Ingredients
14.5

ounce

frozen corn

or 3 cups

15

ounce can

black beans

drained and rinsed

15

ounce can

petite diced tomatoes

drained

1

cup

salsa

divided

1

teaspoon

garlic

minced

½

teaspoon

cumin

2

lbs.

boneless

skinless chicken breasts - cut thin to cut cooking time.

Salt and pepper to taste
Instructions
Preheat oven to 375 degrees.

Prepare a large baking dish, 9*13 with cooking spray

Add the corn, black beans, tomatoes and 1/ cup of salsa to the dish.

Stir together. Add in the garlic and cumin to the dish and stir.

Add chicken on top of the ingredients.

Pour remaining salsa over top of the chicken.

Cover with foil and bake for 45-60 minutes.

Take the chicken out and shred the chicken.

Add the chicken back and stir. Serve