I have only been there twice. We went for my birthday and now, all I want is a burrito bowl. The concept behind a burrito bowl is simple. It's all the things you love about a burrito in a bowl. In my burrito bowl, you'll find chicken, rice, black beans, corn, fresh salsa and guacamole. And let me tell you, it is so freaking good!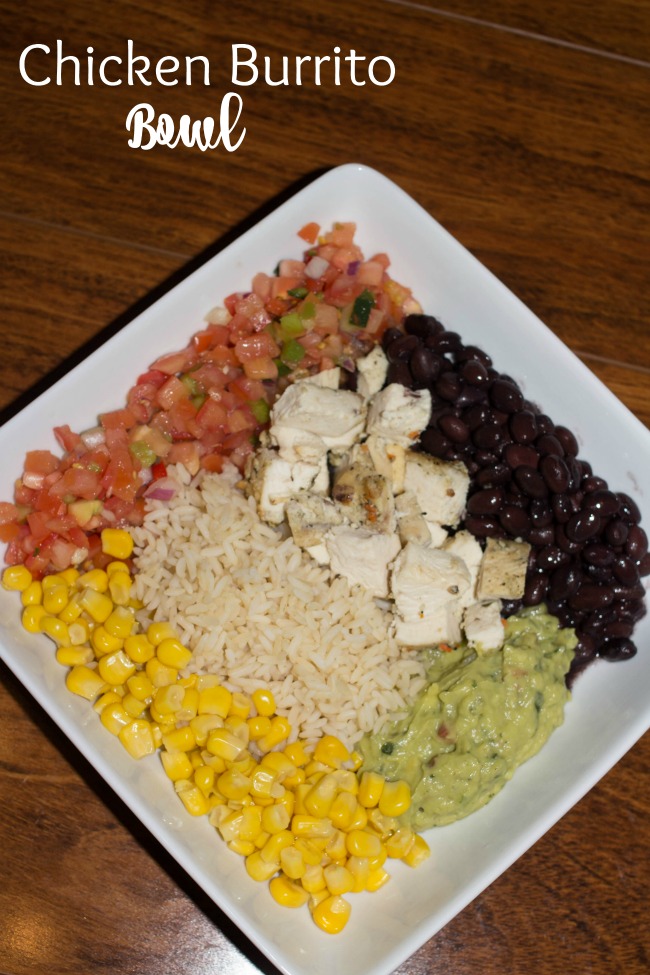 We have a huge family. So we need things in bulk. The best way I have in order to save the most amount of money… I shop at BJs. See, not only do they have everything that I need, I mean everything, I can save a lot of money. BJs has amazing prices. When I bought the chicken I needed for my chicken burrito bowl, I was able to get skinless chicken breast for $1.69lb. I can never find those kinds of prices in the regular grocery store.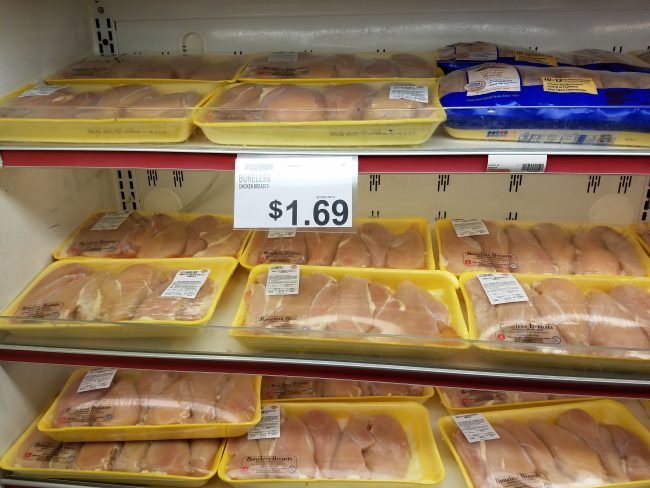 Besides the crazy cheap prices I can get when I shop at BJs, I can also use coupons. BJs offers its own booklet of BJs coupons each month, BJs also takes manufactures coupons. I can save even more when I use the everyday low prices at BJs, their in store coupons and manufactures coupons.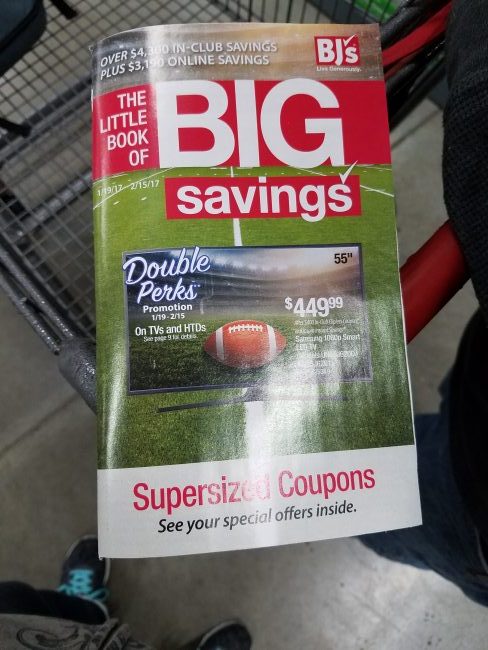 Join BJs inner circle now and save $10. That means you can even save even more if you join BJs right now.
So last night, I headed to BJs, saved a bunch of money, bought groceries for the next 2 weeks for about my weekly budget, and got everything I need for my chicken burrito bowl. So now, let's get on to the good stuff. The chicken burrito bowl, of course.
Ingredients:
Chicken
Mexican seasoning
Vegetable oil
Rice
Limes
Black Beans
Corn
Salsa- I love the all natural fresh salsa at BJs. It is like salsa you would make at home, and just like the kind offered at Chipotle.
Guacamole
Directions
1. Start with the chicken. Rub chicken with oil and season. I seasoned mine with garlic, salt, pepper and a dash of cumin.
2. Bake chicken in a 400 degree oven until done. Mine took 40 minutes but the breasts from BJs were huge. Once chicken is done, cut into bite sized pieces.
3. Prepare rice. I love my rice cooker and always use it. Prepare your rice using a rice cooker or stove top. Add the juice of a lime into the rice as it cooks.
4. Make your bowl. Add whatever ingredients you like, skip the ones you don't. That's the beauty of it. I love adding it all on mine. Serenity hates beans so she doesn't add any to hers. Willow doesn't love chicken, so her bowl is a vegetarian bowl. Whatever works for your family.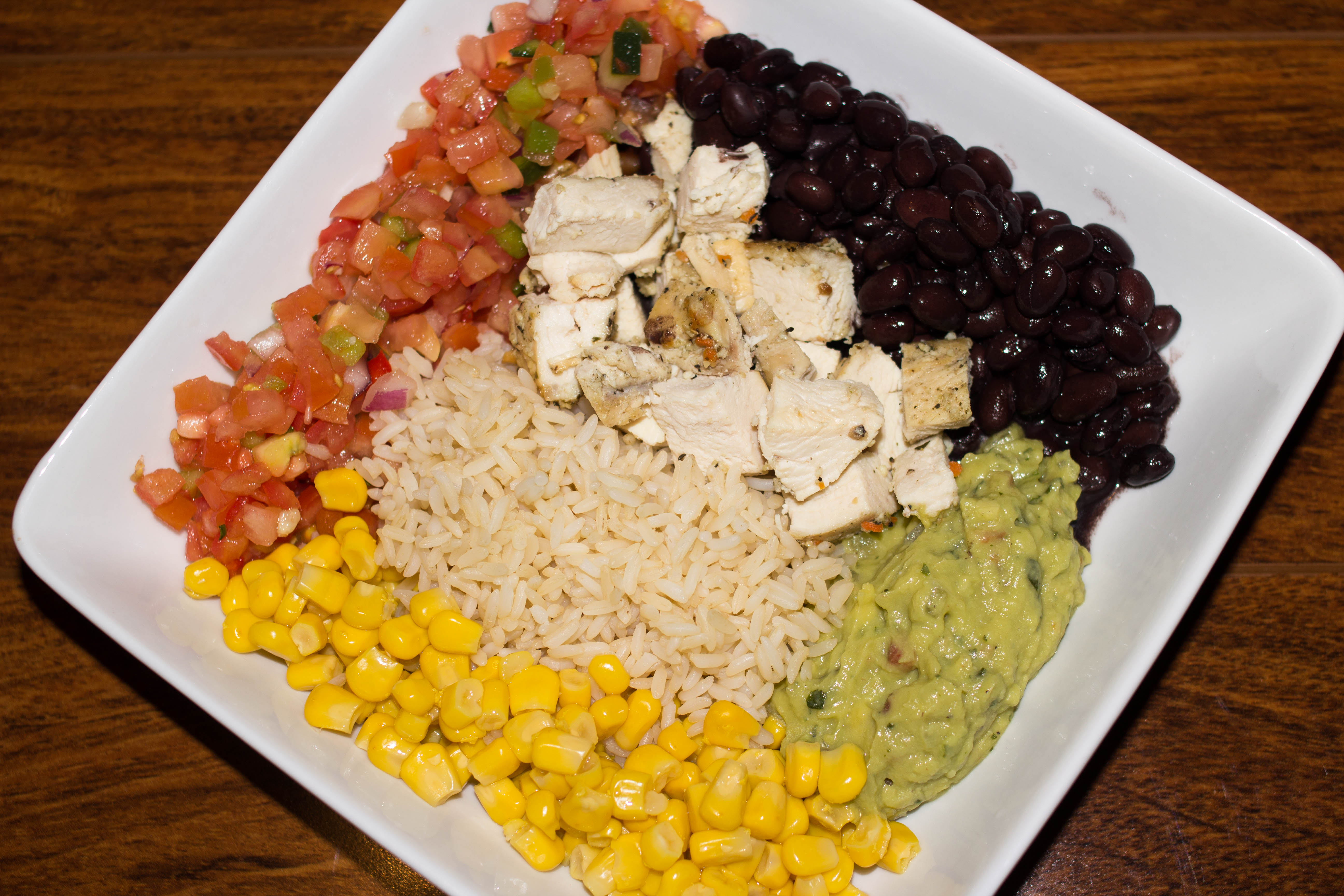 You will notice I don't have measurements. That is because that is the beauty of this recipe. Make as much or as little as you like. It is all up to you.
Shopping at BJ's made this recipe a snap. Be sure to get your $10s off the Inner Circle and start saving now.