This post contains affiliate links. If you buy something from them, I earn a small percentage that helps keep The Spring Mount 6 Pack running.
I am a Della Rice Stir Maker. All thoughts are my own.
One of my family's food is rice and chicken. They do not care how it is made, they just love rice. We often times do a simple stir fry using some of the Della Rice flavors and just basic chicken. But from to time, the kids want something a little different. For a quick mid-week dinner that the kids think is a treat, I love to make Teriyaki Chicken with rice and veggies.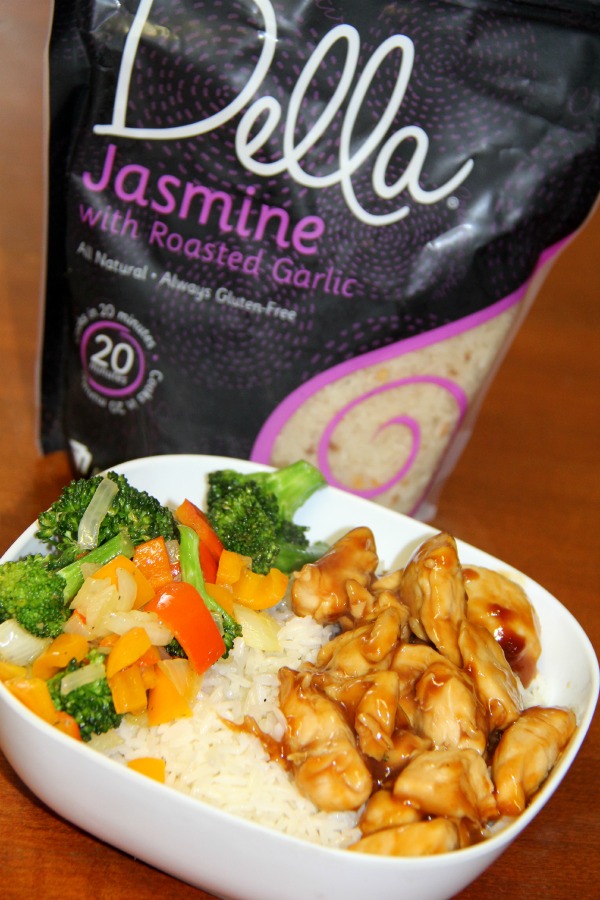 Della Rice flavors really help make the dish extra special. Della Rice is available in five varieties (Jasmine, Basmati, Light Brown Basmati, Jasmine with Roasted Garlic, and Arborio) at ShopRite's in the Northeast and at grocery stores nationwide. (Della's storefinder.) By using a few simple fresh ingredients and some high quality sauce, the kids are begging for more rice and chicken, and are even happy to eat their broccoli.
Ingredients:
Chicken breast- diced into bite sized pieces
All natural Teriyaki Sauce
Veggies of your choice- diced
Della Rice- Jasmine with Roasted Garlic
Start cooking rice. I prefer to use my rice cooker since it helps my rice come out perfectly. You can certainly cook the rice traditionally in a pot, as it will still come out beautifully.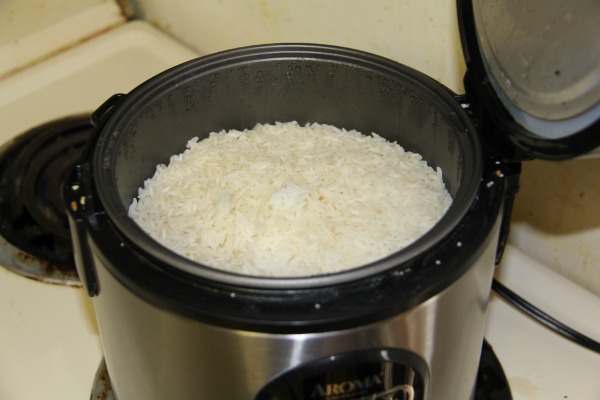 I prefer to saute my veggies first. It helps me to make this a simpler meal to make, because it creates less pans. Saute veggies until they are still crisp but tender.
Remove veggies from the pan.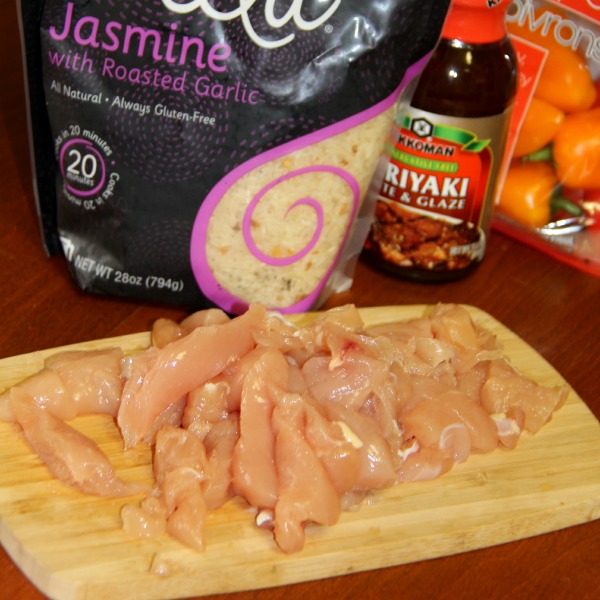 Add chicken to the pan and the Teriyaki sauce. I love cooking my chicken with the sauce because it helps the chicken stay tender and gets the flavor in.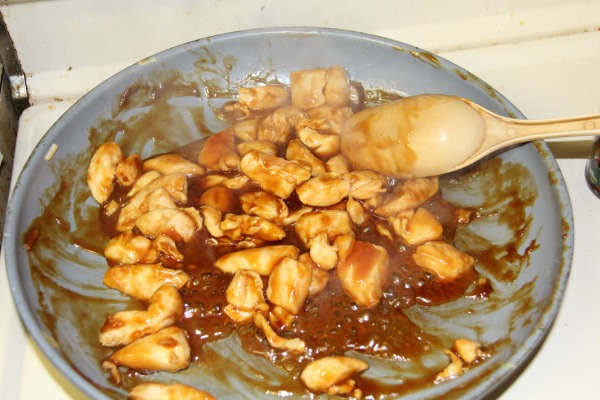 Once the chicken is cooked through, start by adding your rice on the bottom of the bowl. Add in the veggies and chicken.
Have you entered to win your rice cooker from Della Rice yet? No, then what are you waiting for. Contest ends April 10th.
a Rafflecopter giveaway