Looking for some low carb soup recipes to enjoy during these cold winter days? These low carb recipes will satisfy your comfort food cravings without ruining your low carb lifestyle.
15 Low Carb Soup Recipes Perfect for Winter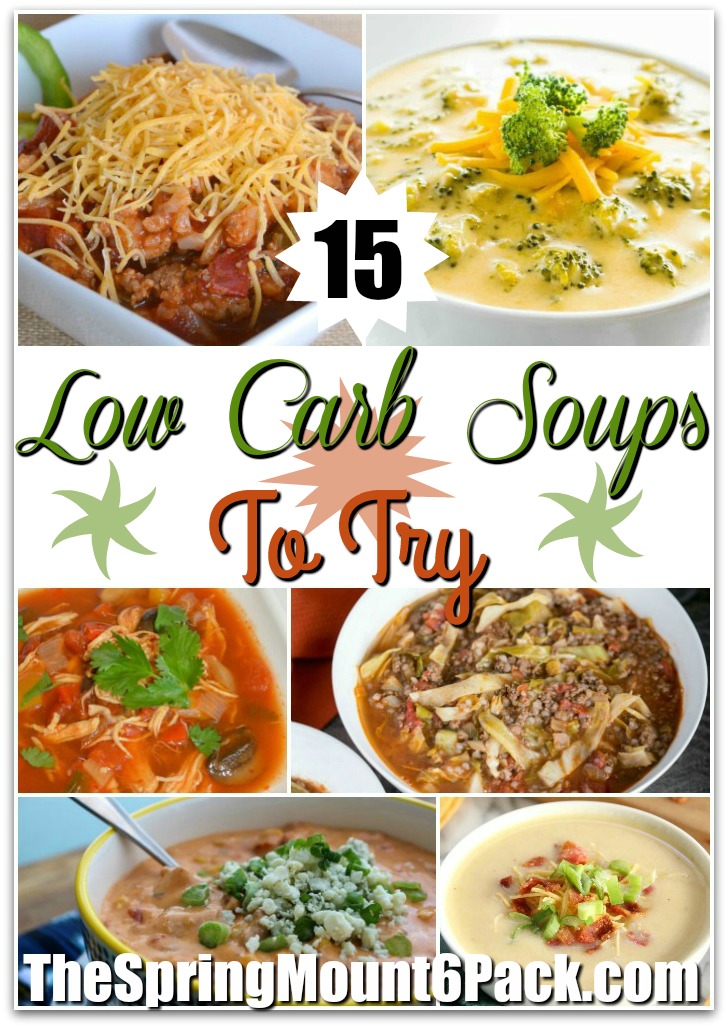 One of the things I missed the most when I was eating low carb was soup. It is hard to find a delicious soup recipe that does not include potatoes or rice or some sort of flour. I love soup and not having a recipe for low carb soup was always a diet breaker for me. These low carb soup recipes will satisfy your cravings and keep you on your weight loss course.
Sticking to a low carb life is easier when you have the right kind of food on hand. These low carb recipes will keep you living a healthy lifestyle and help keep you following the low carb lifestyle. These low carb soup recipes are so tasty that you will never miss the sugar and empty carbs.
Looking for more Low Carb and Keto Recipe?
Tips for using low carb soups in your daily life
If you struggle to have lunch or dinner on the go that still fits into a low carb life, use a thermos to take the soup with you.
Think of foods other than just meat. Eat low carb vegetables and meals like these soups.
Enjoy these low carb soup recipes:
1. Low Carb Chicken Fajita Soup
2. Low Carb Broccoli Cheese Soup
3. Low Carb Unstuffed Cabbage Soup
4. Low Carb Lobster Bisque Soup
5. Low Carb Slimming Detox Soup
6. Low Carb Beef Minestrone Soup
7. Low Carb Bacon Cheeseburger Soup
8. Low Carb Zuppa Toscana Soup
9. Low Carb Italian Vegetable Soup
10. Vegan Lentil Soup
11. Black Bean Soup
12. Low Carb Turkey Soup
13. Low Carb Stuffed Pepper Soup
14. Creamy Buffalo Chicken Soup
15. Low Carb Roasted Tomato Soup