The Weight Watchers Green Plan is a great way to eat for your health-it's easy, healthy and sustainable. Learn more about this diet plan, including how it works, what you can eat and how much you should be eating on a day-to-day basis. Whether you're new to the program or have been doing it for years, the weight watchers green plan is an excellent way to get started on your journey towards better nutrition!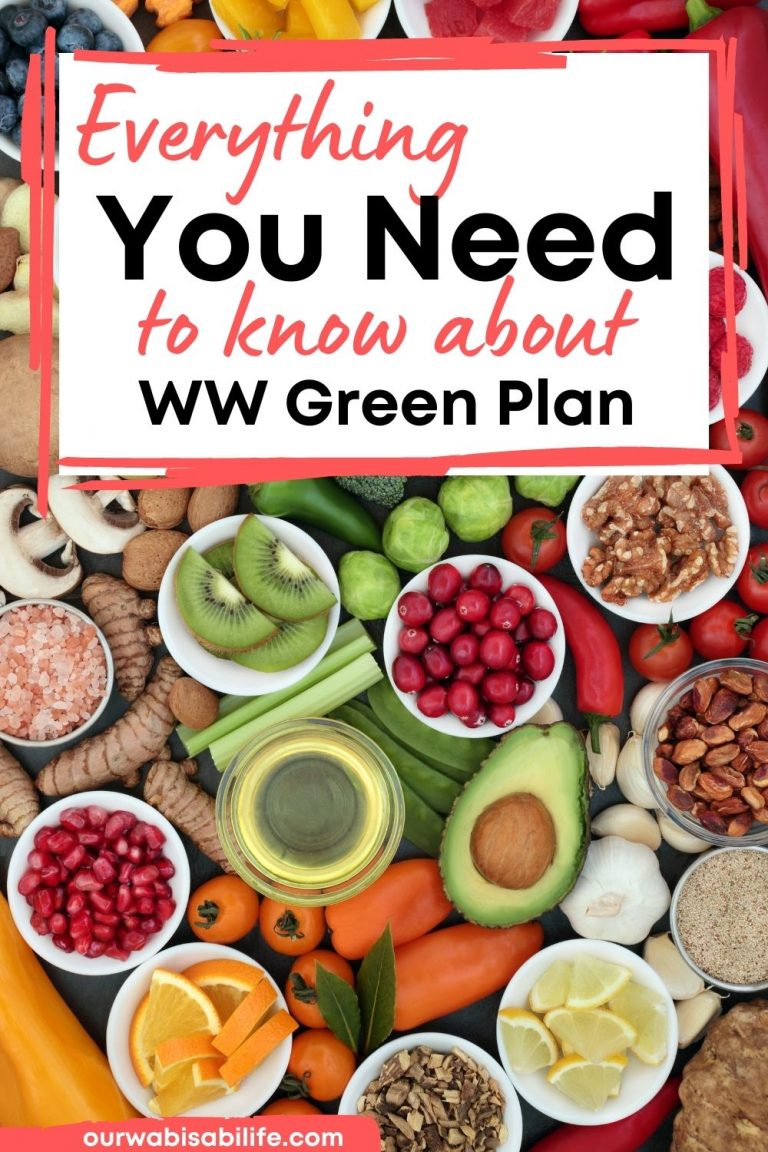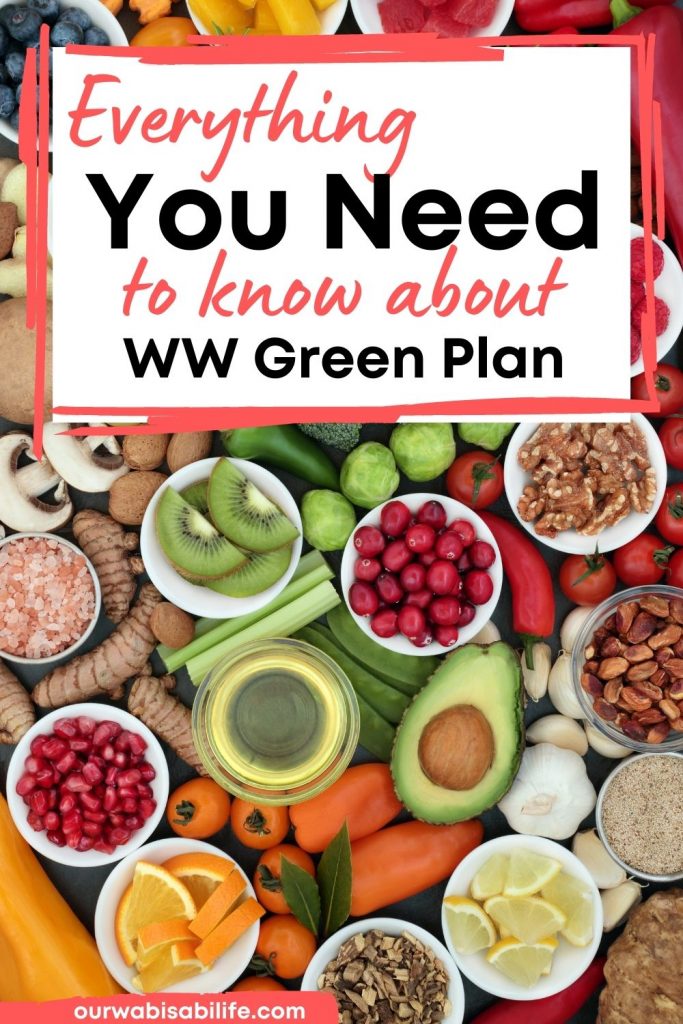 Everything you need to know about weight watchers green plan
Weight Watchers has been helping lose weight for as long as I can remember. There has been many different plans over the years because we are always learning what works best in losing weight and staying healthy. A few years ago, Weight Watchers realized that there is no one way to lose weight and there are different things that work best for different people. Whether is because of food choices or because of just the way one person's body works compared to another. So with that knowledge, Weight Watchers came out with different eating plans, the Purple, Blue and Green Plan. This post is all about the Green Plan and everything you need to know.
Who is the Green Plan Best for?
Each plan offers free foods and each plan has a different amount of free foods. All plans offer a lot of free fruits and vegetables, but some of the plans also offer free things like lean proteins as well as some starchy things like whole grain pasta. With the Green plan you do not get as many free foods, you do however get more points in a day.
So who is the green plan best for? This plan is best for those of you that have a lot of weight they would like to lose. With this plan, it helps cut out bad sugar and starches in your diet and replace them with fruits and vegetables. If you are looking to lose more than 50 pounds, then the green plan is for you!
This plan is perfect for diabetics because it costs more points for carbs than it does for many of the other foods.
Portion Control- Many people who have a significant amount of weight to lose needs help with portion control. It makes sense, if we could control our portions then we wouldn't need help losing weight. With Blue and Purple, since there are more free food (and free doesn't mean no calories) it can be easy to overeat and stall your weight loss.
People who loves carbs. We know that carbs cause weight gain and if you are someone who has a problem controlling the carb intake, then you can use the Green plan to help you get it under control.
What is the Difference in Points
The Green plan has 100 free foods. The Blue plan sits in the middle with 200 free foods and the Purple plan has 300 free foods. When you see the free foods you might think, well of course I want the most amount of free foods. However, This doesn't make it better. The more free foods that you get, the less points you get in a day. So the Purple plans offers you the lowest amount of points to spend on food each day, while the Green plan gives you the most amount of points since there are less free foods.
Have you joined our Weight Watchers Facebook Group? Free recipes and support. Perfect for everyone!
Want to Weight Watchers for almost free? Get a Year's Membership for the Price of a Month – Learn More About Healthi – Use Code Coach_DebiMurray to save
How does it Work?
When using the Weight Watchers app, you figure out how many points you get per day. There are different calculators online. Generally, the minimum amount of points on the Green plan is 30 points. My husband, who loves the Green plan was getting 42 points per day. You have to make sure you are getting the right amount of points because if you are eating too many points per day, you are not going to lose weight.
While the WW app is great, it is expensive. This is why I like to use the itrackbites app. One year is the same price as a month on WW and it works exactly the same. Even if you only use it to find out your points for the month, it is a savings for sure.
inset itrackbite information
How Much Do I Get To Eat?
For those who love food, you will be happy to know that you get to eat three meals per day, plus two snacks. You can eat a wide variety of food as well, so this is another favorite part of the green plan for many people who are following it.
Weight Watchers also offers resources for those looking to get started with the Green Plan, including tools on their website that allow you to calculate your daily Fit Points and track everything.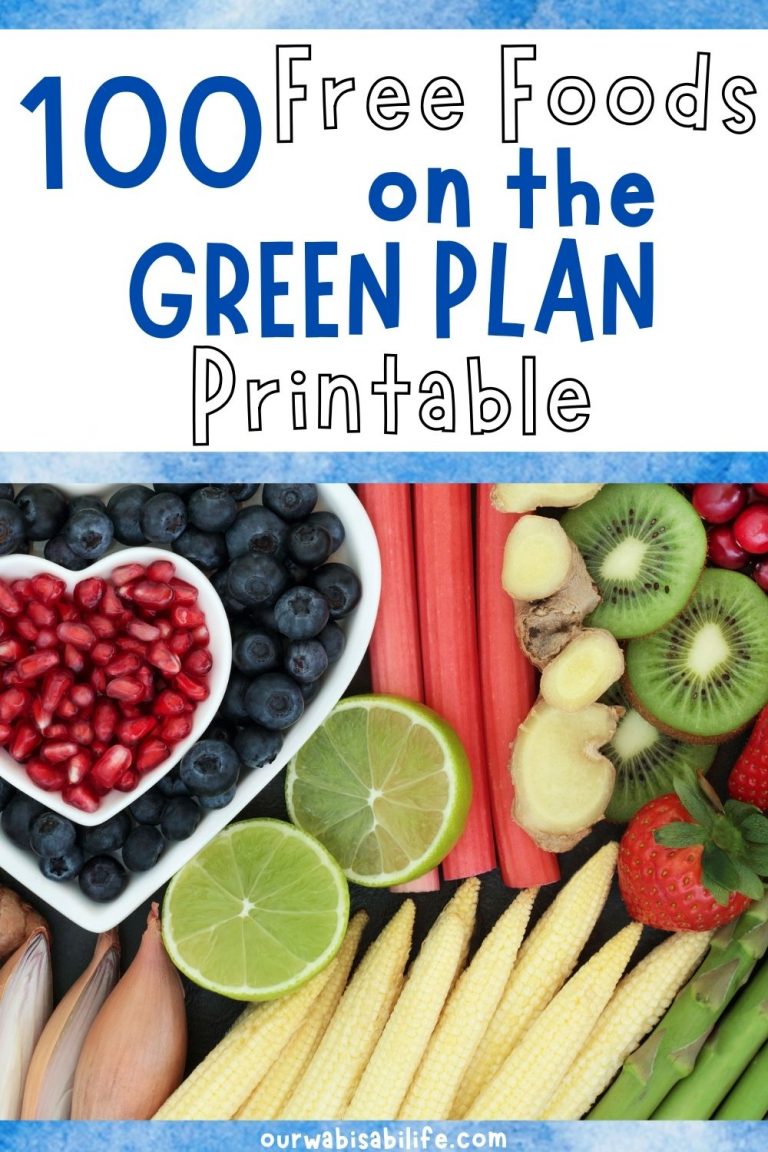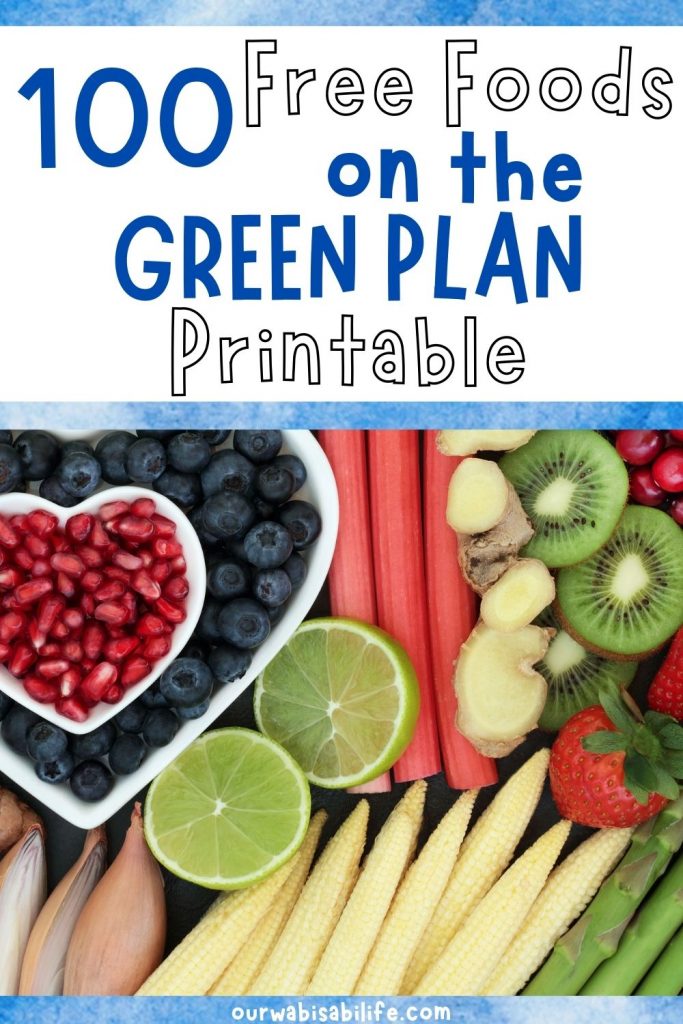 ZERO POINT FOODS ON THE GREEN PLAN
As you might know by now, the green plan is one of the Weight Watchers eating plans. What sets it apart from all of the other options is that it allows for more zero point foods, making this an excellent choice for those looking to lose weight in a healthy way.
There are so many delicious foods with 0 points on the green plan. You have to remember that when they say 0 points it does not mean that you can eat as much of these items as you want for 0 points.
Whole fruit – This category includes all whole fruits like strawberries, cherries, apples etc… What makes this even better is that if the produce isn't in season, Weight Watchers gives you frozen options for many of the fruits. This includes strawberries, blueberries and bananas to name a few.
Vegetables – Just like fruit, you get a lot of different vegetable options listed on your 0 points list that includes carrots, cucumbers, zucchini etc… If there isn't one available, they give you the option to use a frozen vegetable.
Greens – This includes spinach, kale, romaine lettuce etc… Eating a lot of greens will give you the nutrients that you need to feel full and help with weight loss.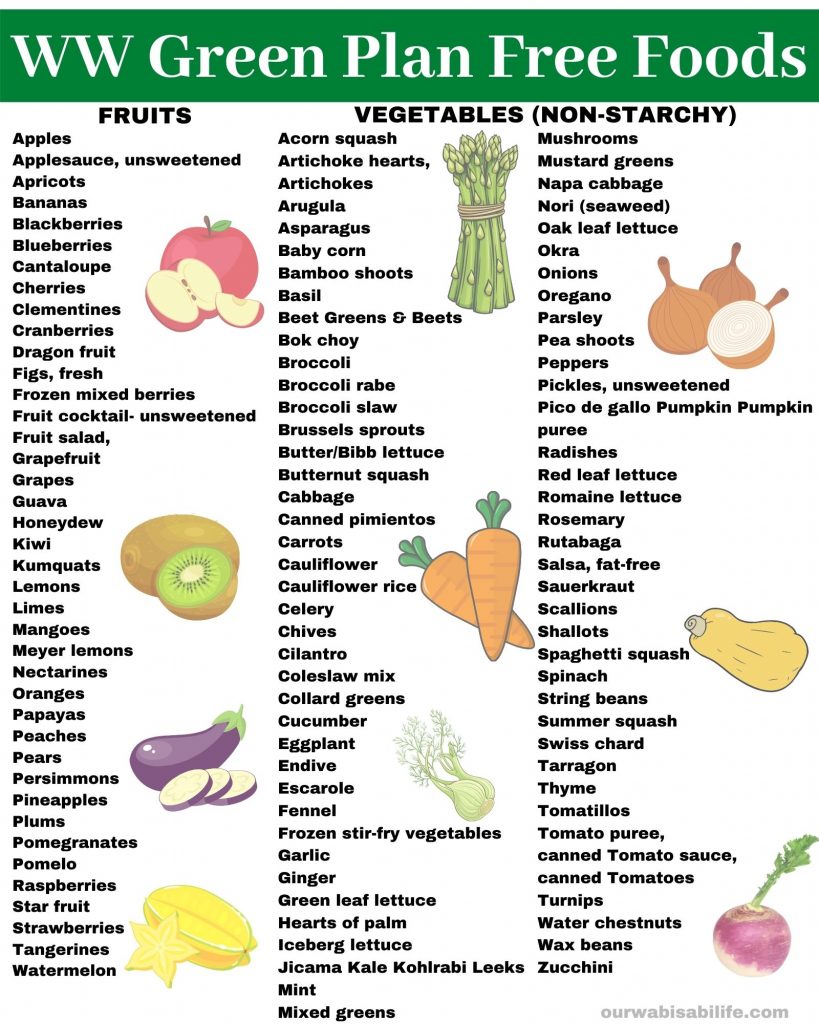 You can get this printable version of the Green Plan Free Foods list.
With the Green Plan, things like fat free Greek Yogurt, Eggs, and Chicken are not free which is a change from the other plans.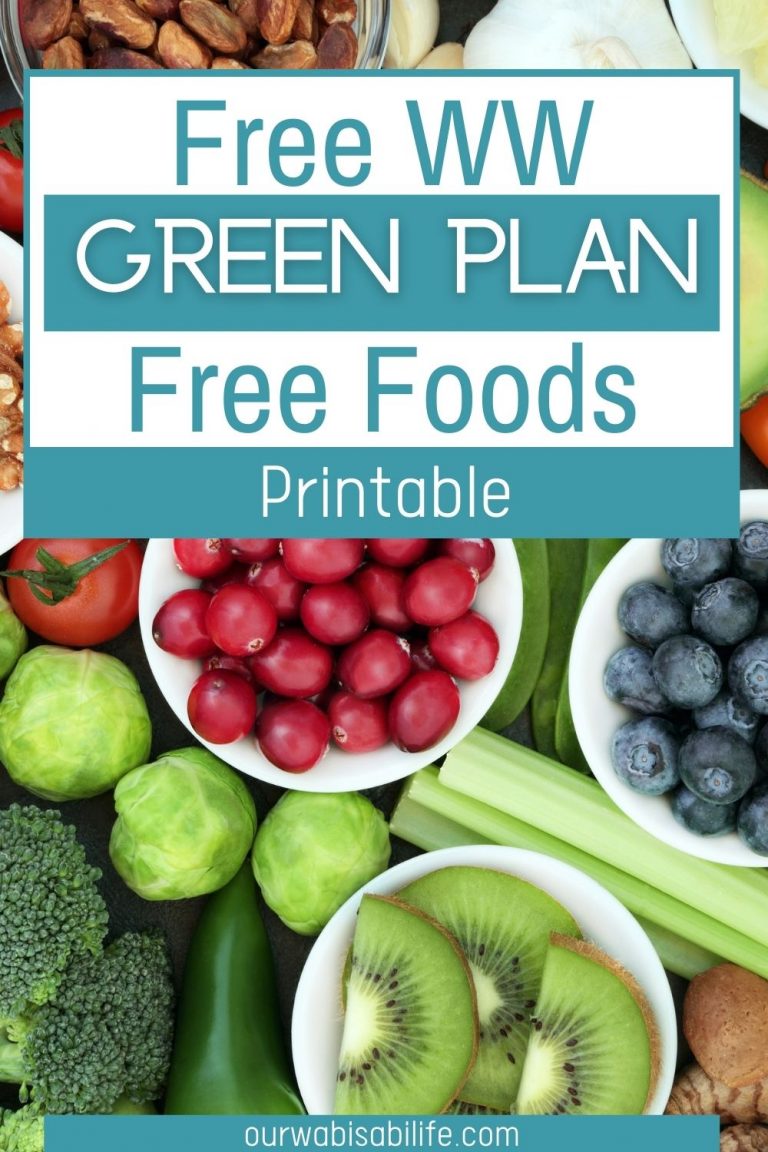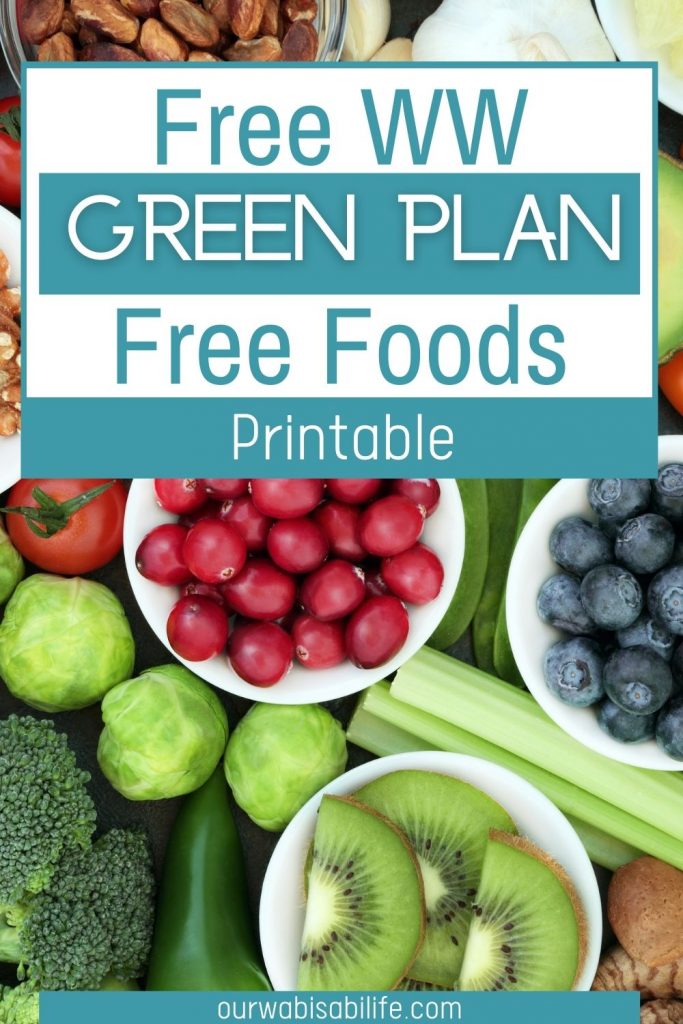 Fit Points and Living a Healthy Lifestyle
When you are doing the green plan, it is important to remember that Fit Points are also included in your daily point allotment. In order to be successful on this weight loss plan, you will need to focus on living a healthy lifestyle not just while you are eating but outside of meal times as well.
You can track your Fit Points using the Weight Watchers app on your phone. Fit Points are a measure of activity and exercise. You can also use this feature to track water intake and a few other things as well.
It is important to realize that the Fit Points do not work in the same way as your food points. You are able to eat more based on these points since you get 4 per day, so you can have a larger meal or add snacks into your daily plan.
The Green Plan allows for you to eat five times a day or six times a day if you want. There are points that have to be used for snacks, so keep this in mind when you are planning out what you are going to eat.
Make sure that as you go through the green plan process, you are working on your healthy activities during the rest of your day. This can include anything from taking the stairs to walking the dog.
Eating Healthier and Working Out More
Weight Watchers is much more than just a diet plan. It is actually an entire weight loss system that allows you to eat healthier while losing weight at the same time. If you have been looking for a way to live a healthier lifestyle along with losing some extra weight, then Weight Watchers is the perfect choice for you.
You can learn so much about eating healthier and working out more while on Weight Watchers. You will be able to start from scratch and pick up some good habits that will last a lifetime.
Is the Green Plan Right For You?
If you are sick of the weight loss plateaus and want to see some real results, then the green plan is right for you. This option was designed with healthy eating in mind and it works better than ever!
This can be done together or on its own. If you have been wanting to start a healthier lifestyle but haven't known how to start, then this is the perfect way for you to get started. The green plan has helped so many people lose weight and keep it off and now you can do the same thing.
Get your free Green Plan Free Food for Free. Print it out, keep it on the refrigerator or save it to your phone. Use these free foods to help you stay on track.
This printable is also great for those who are using iTrackbites and are on the Sugar Smart plan. Remember, WW and iTrackBites are almost the same exact thing. iTrackBites costs way less than money that WW and that is a good thing anytime. If you are looking to do the Green Plan for free, read about how iTrackbites can help you.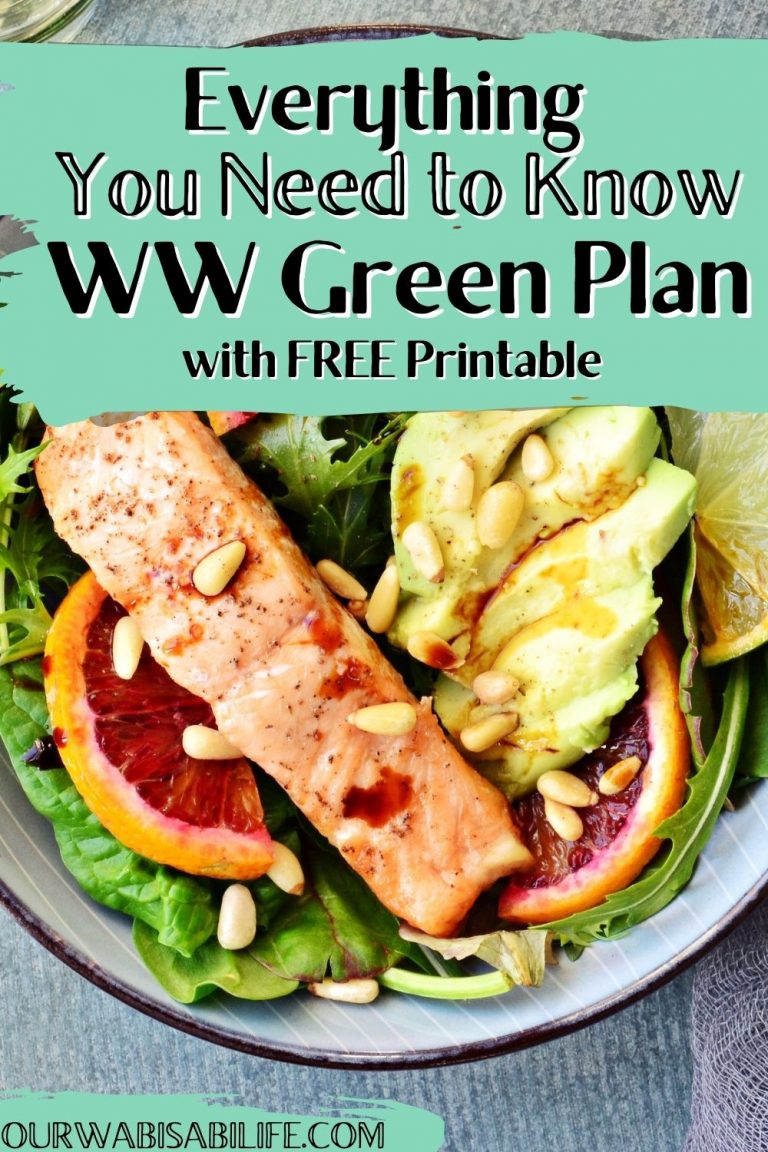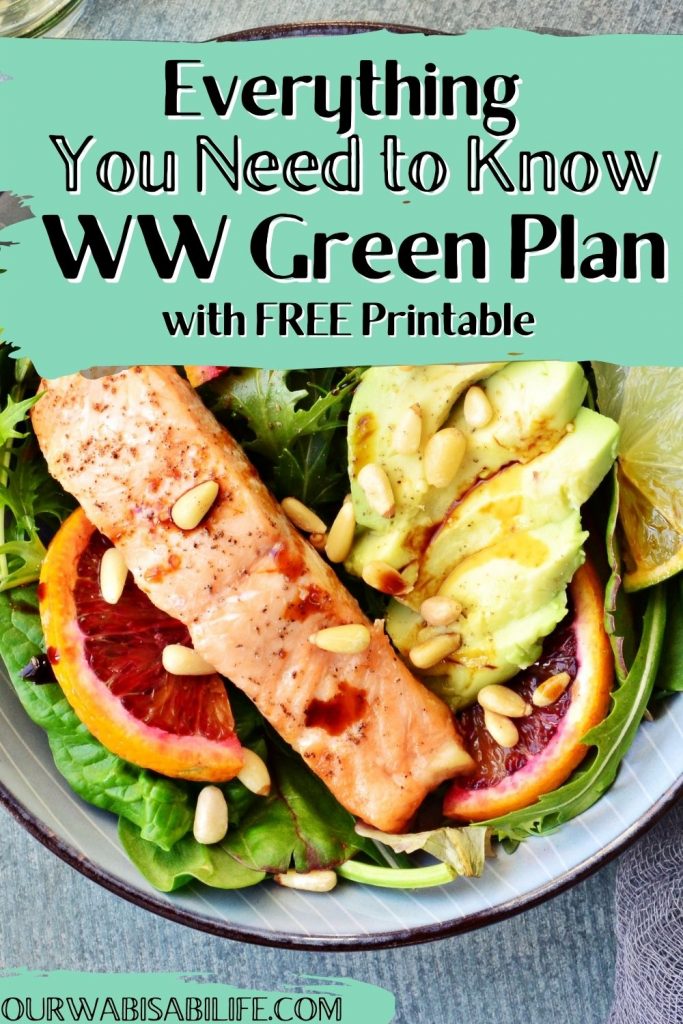 Need more ideas and help to stay on track with Weight Watchers?
Save Money on Weight Watchers- Get a Year for the Price of a Month – Everything You Need to Know About iTrackBites – Use Code Coach_DebiMurray to save