Looking for a great copy cat recipe for jalapeno popper bites? This recipe tastes delicious and is easy to make. These poppers make great game day recipe.
Jalapeno Popper Bites with Bacon

I can not tell you how much I love jalapeño poppers. If they are on the menu anywhere we go, I always order them. I will even buy the frozen ones to make at home. But here is the sad thing, I have never made them at home. I am not sure why. I just don't make them. But there are times when I get such a serious craving for jalapeno poppers that I need something simple to satisfy the craving.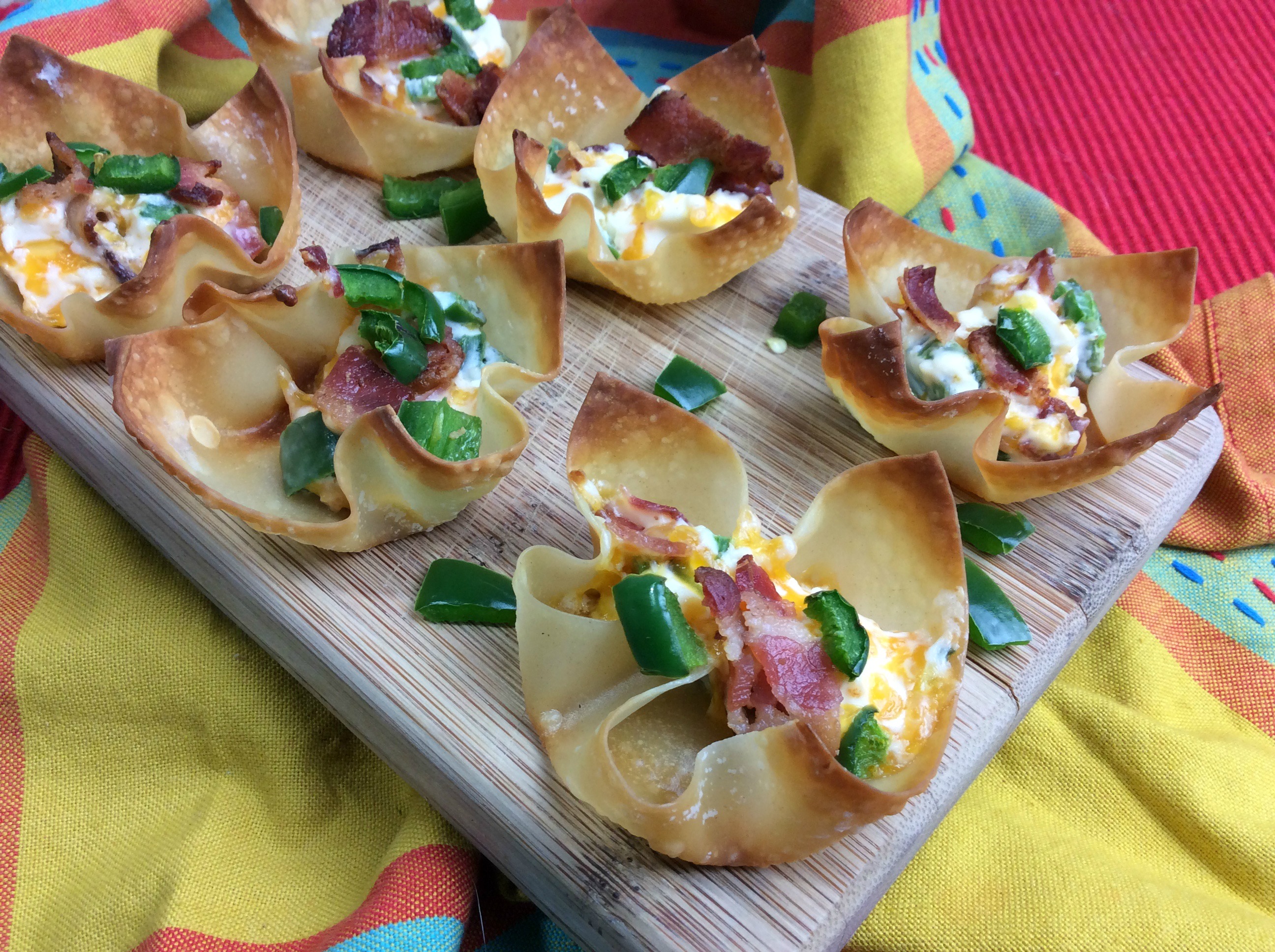 That is where these Jalapeno Popper Bites with Bacon come in. There is no dealing with stuffing a pepper. I just take a few ingredients and and mix them together in an less than 30 minutes, I have a little taste of heaven.
Tips for making Jalapeño Popper Bites with Bacon
If you want to make these in a hurry, buy pre cooked bacon.
While the oven is preheating, this is a good time to cook the bacon if you are using uncooked. Then while the cups baked, mix the ingredients. This will save time.
You can adjust the heat with how much pepper you add.
Be sure to make a large batch, because everyone will be eating these.
INGREDIENTS:
12 wonton wrappers
4 oz. cream cheese, softened
½ cup sour cream
5 strips of cooked & crumbled bacon
1 cup shredded cheddar cheese
3-4 jalapeños, seeded and chopped
DIRECTIONS:
Preheat oven to 350 degrees.
Spray your muffin / cupcake pan with a non-stick cooking spray.
Place one wonton wrapper in each muffin cup lightly pushing down to form a cup
Bake for 6 minutes
While they are baking use a medium-sized mixing bowl, stir together cream cheese, sour cream, bacon, cheddar cheese, and chopped jalapeños.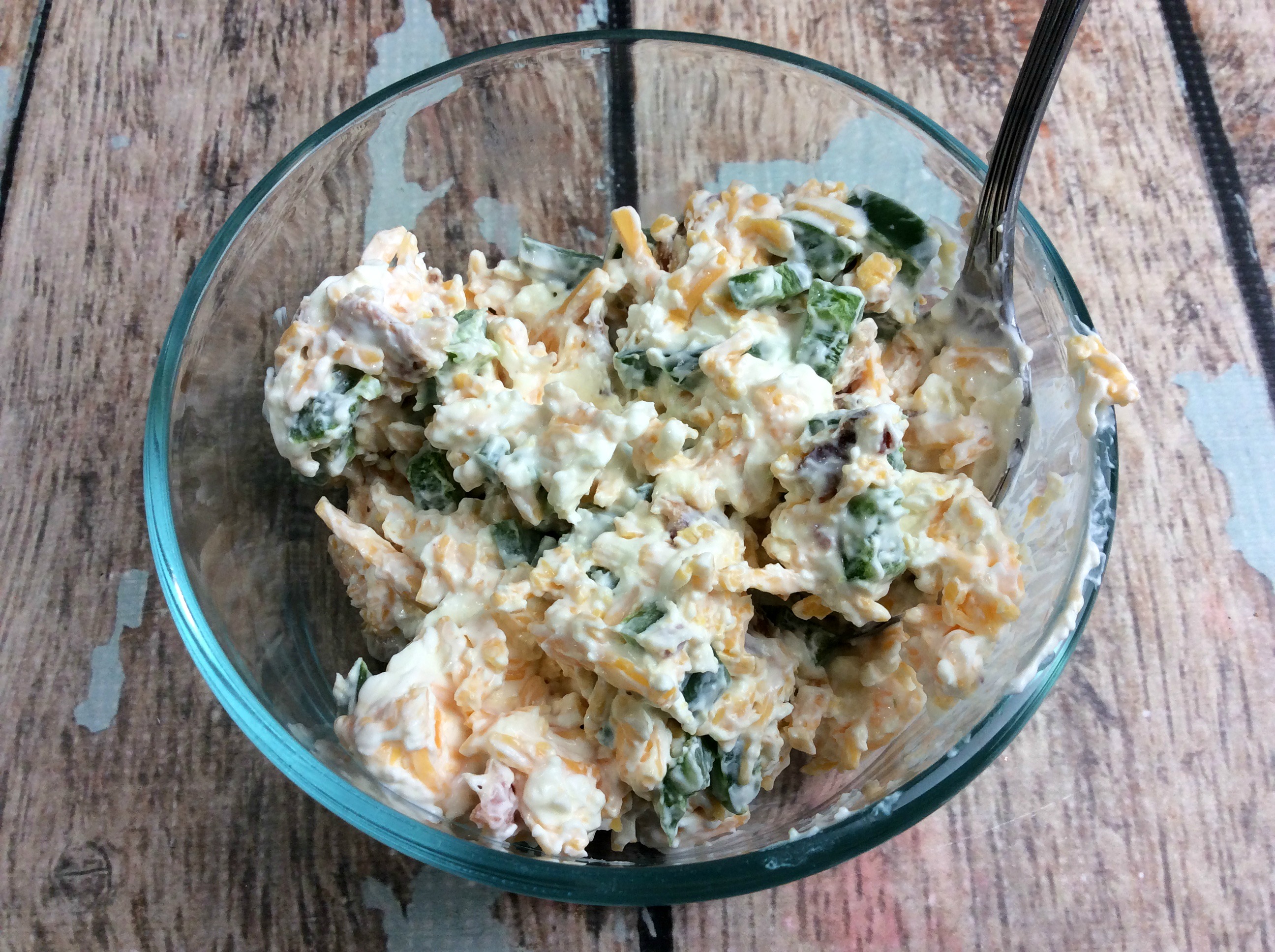 Remove from oven and cool slightly.
Spoon filling into wonton cups.
Sprinkle with bacon crumbs, jalapeños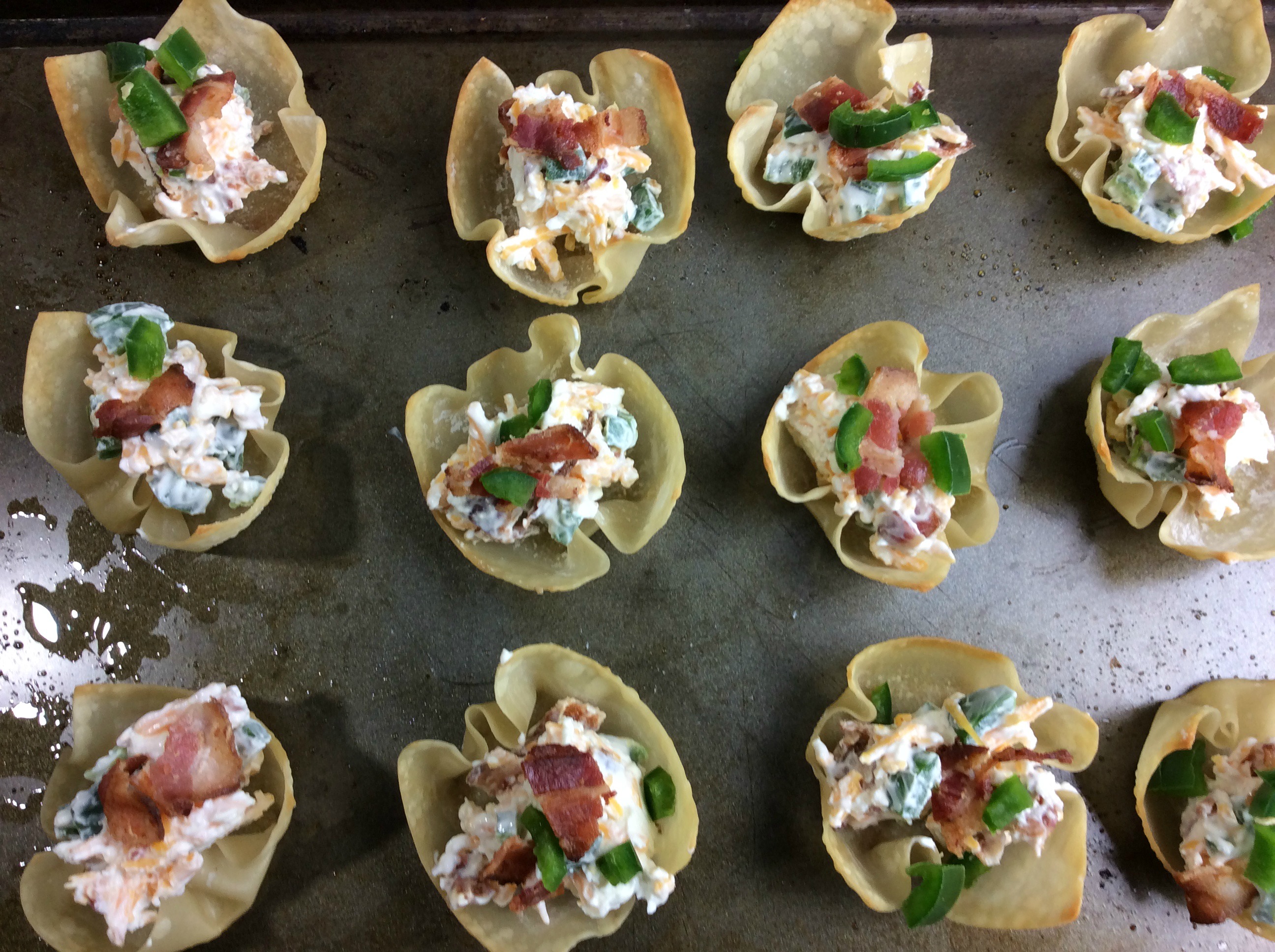 Place it back into the oven and bake for 8-10 minutes
Enjoy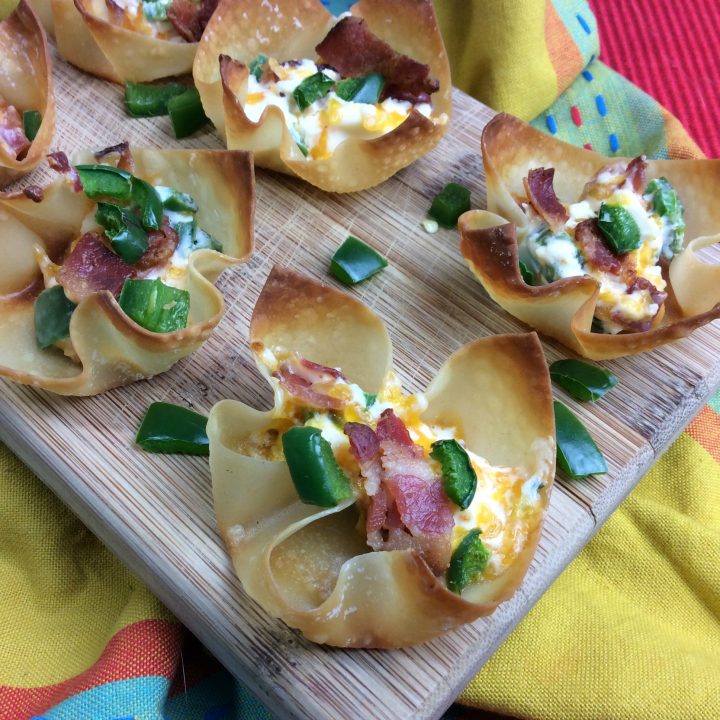 Jalapeno Popper Bites with Bacon
Ingredients
12

wonton wrappers

4

oz.

cream cheese

softened

½

cup

sour cream

5

strips of cooked & crumbled bacon

1

cup

shredded cheddar cheese

3-4

jalapeños

seeded and chopped
Directions
Preheat oven to 350 degrees.

Spray your muffin / cupcake pan with a non-stick cooking spray.

Place one wonton wrapper in each muffin cup lightly pushing down to form a cup

Bake for 6 minutes

While they are baking use a medium-sized mixing bowl, stir together cream cheese, sour cream, bacon, cheddar cheese, and chopped jalapeños.

Remove from oven and cool slightly.

Spoon filling into wonton cups.

Sprinkle with bacon crumbs, jalapeños

Place it back into the oven and bake for 8-10 minutes

Enjoy