Looking for a fun garden decoration that you can make with the kids. These lady bug golf balls are easy to make and so cute.
Lady Bug Golf Ball Garden Decoration

My kids and I love when we can make decorations. So the other day we decided we would start making some garden decorations that we could put in little nooks and crannies of the garden. We decided to add a few different designs around the garden. We made a lady bug golf ball, a bumble bee golf ball and the girls wanted to include emoji golf balls too.
This garden decoration craft is easy to make and the kids will have a blast. It is also easy to make for very little money.
Supplies:
Golf Balls, used golf balls work great but if you don't have used ones, you can use new ones too. Here are some inexpensive golf balls.
Acrylic Paint: Red, Black, White
Paint brushes
Toilet paper roll (optional to use as a stand)
How to Make Lady Bug Golf Ball Garden Decoration
Start by painting the golf ball red. It might take several coats.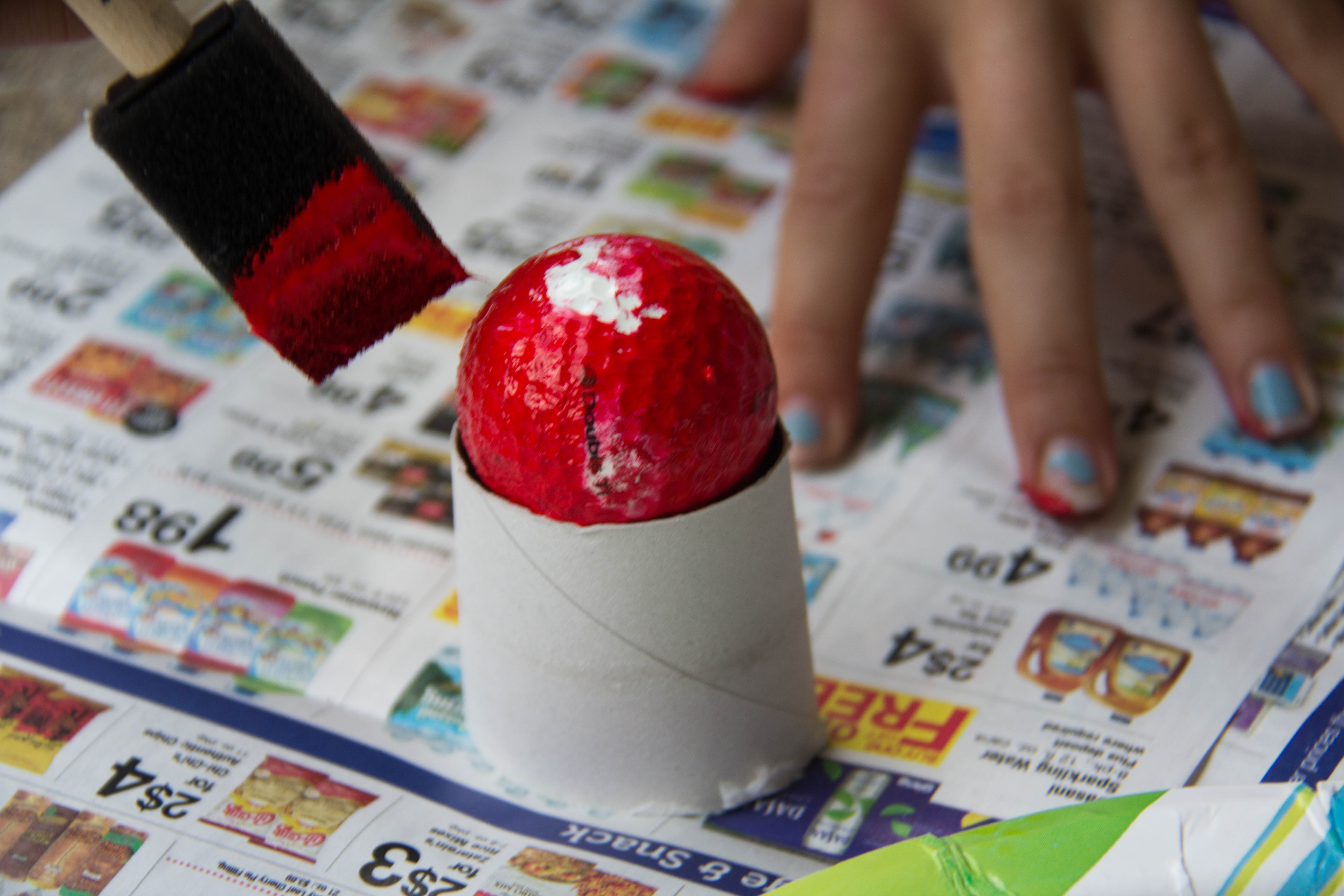 Once you like the coverage, paint a large black circle for the face and a black line down the back for the wings.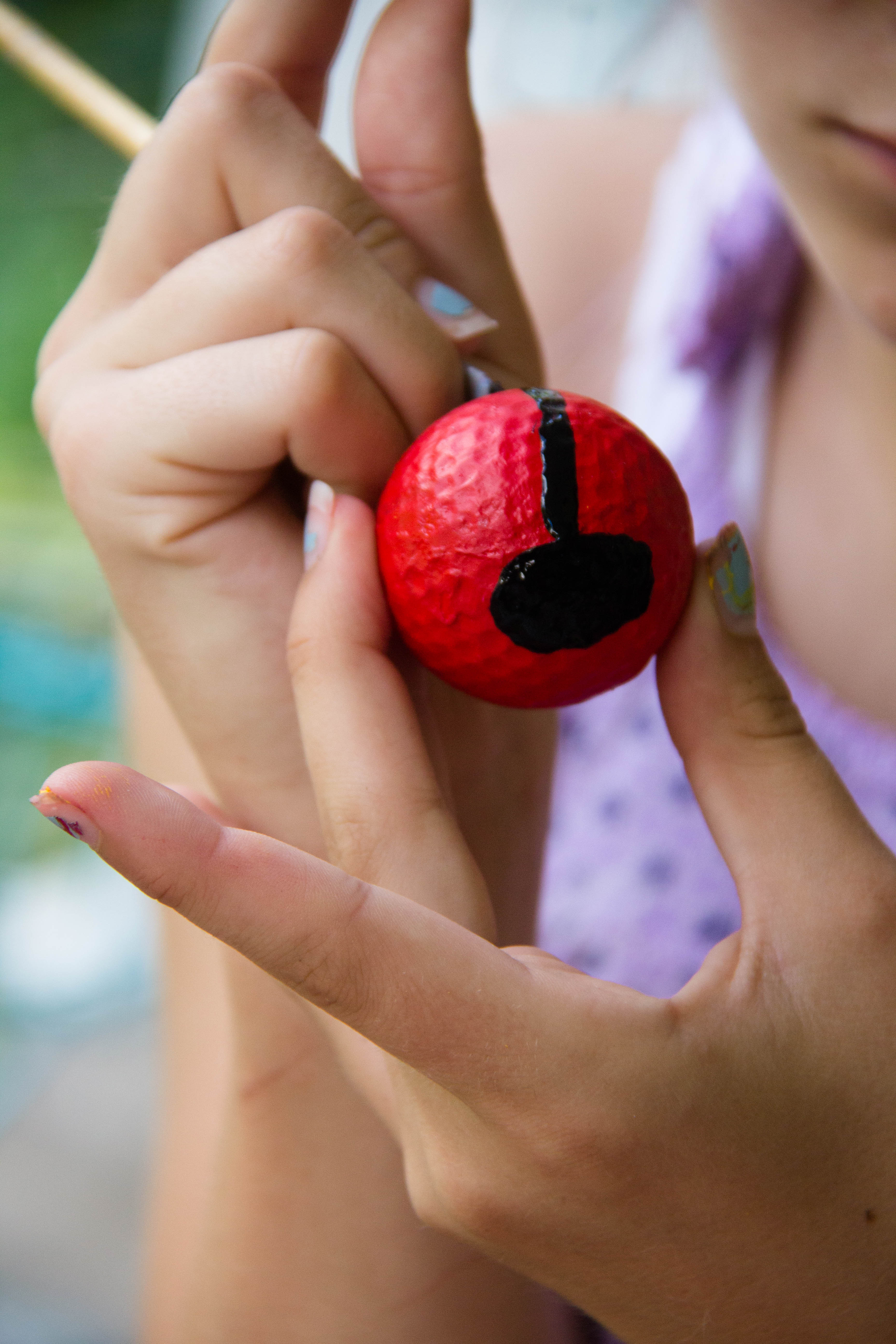 Then paint black dots. Use either the back tip of the paint brush or a q-tip with the cotton pulled off.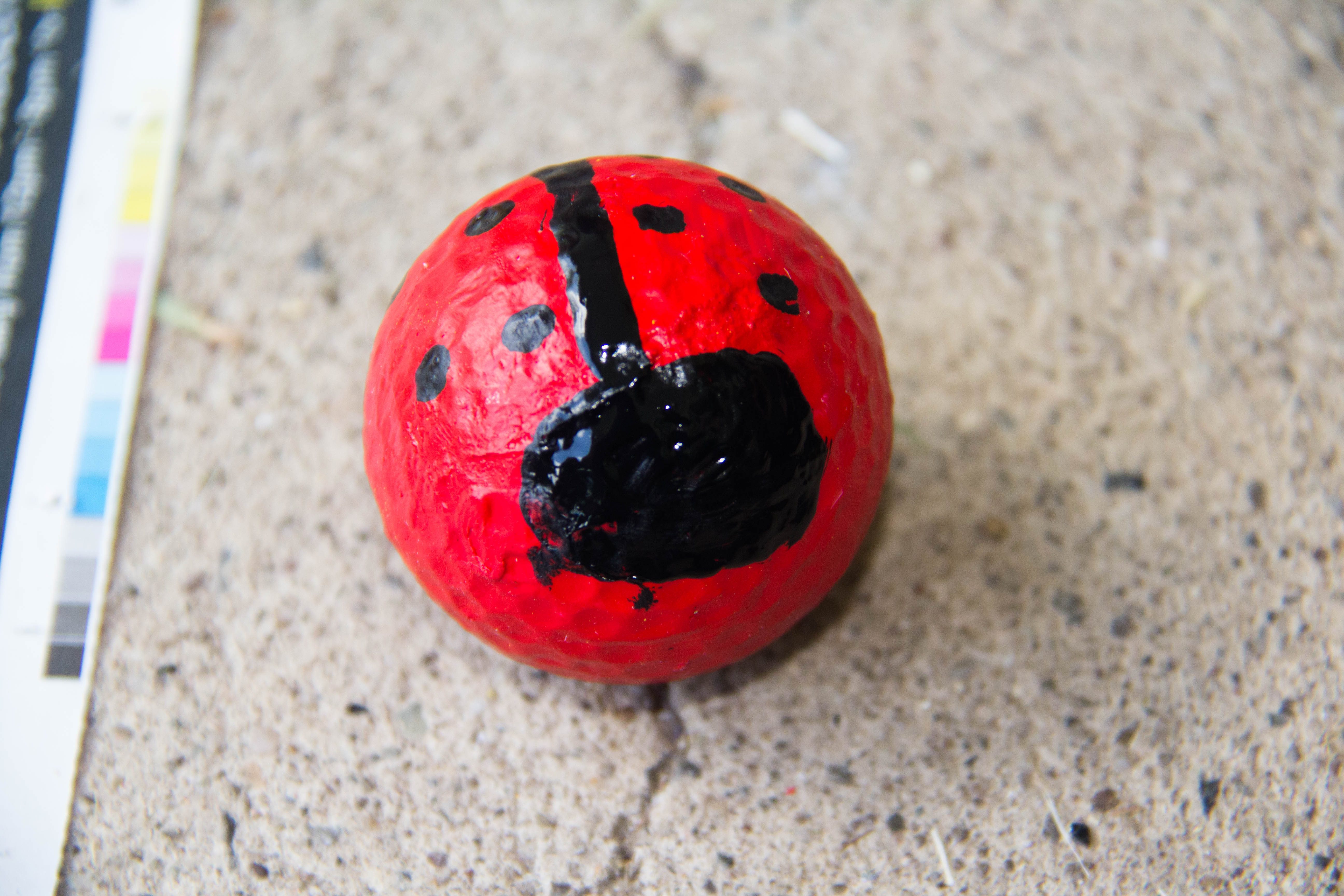 Once the face is dry, add 2 white circles for eyes and a black dot in the middle.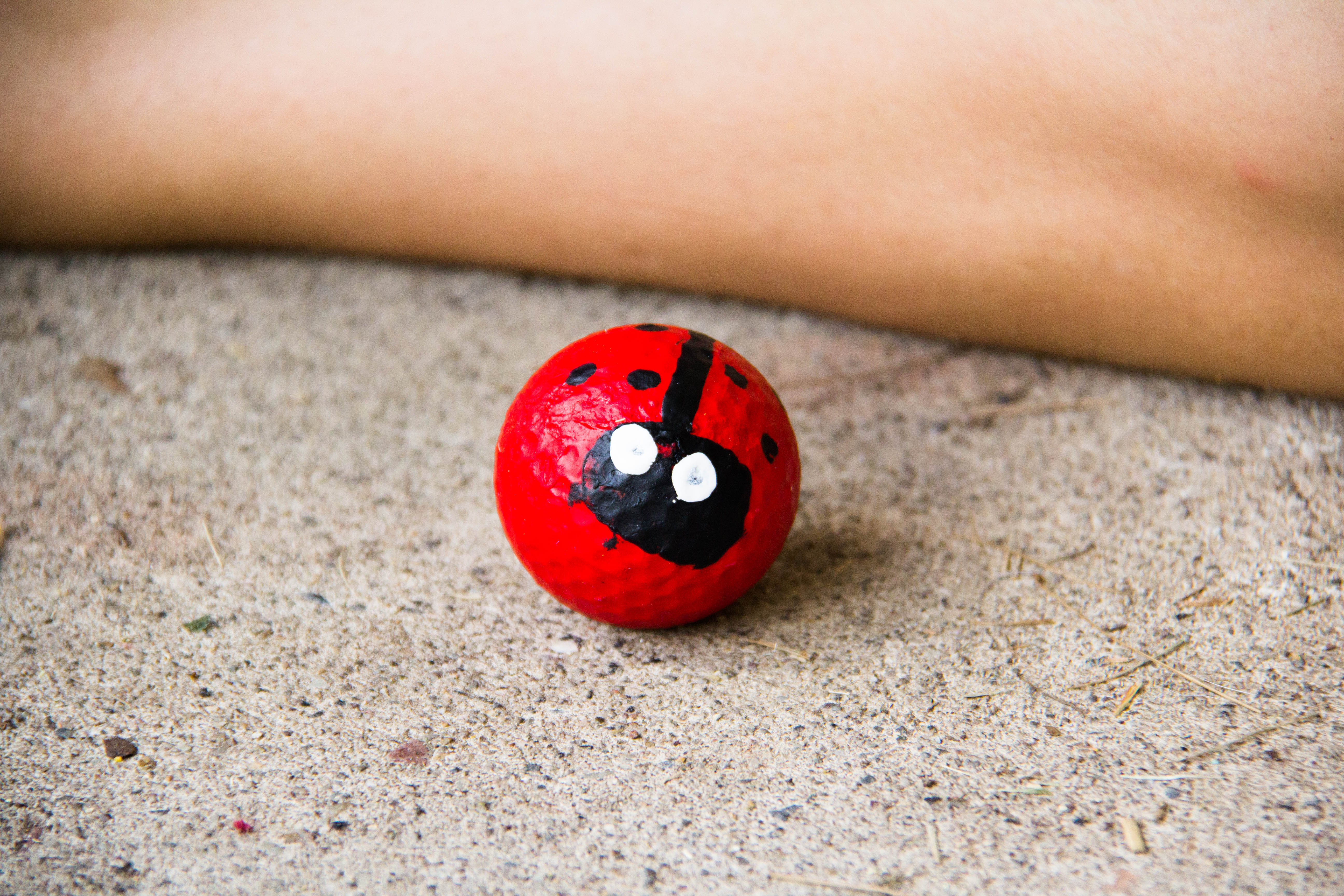 Once everything is dry, place the lady bug golf ball garden decoration around your garden.