I am a Sesame Place ambassador. I have received tickets in exchange for promoting the special events and fun at Sesame Place. As always, all thoughts are my own.
Halloween is coming quick and one of the funnest things about Halloween is how excited the kids get about costumes. Now add costumes, with rides and the best dressed characters in the game and you have Sesame Place during The Count's Halloween Spooktacular.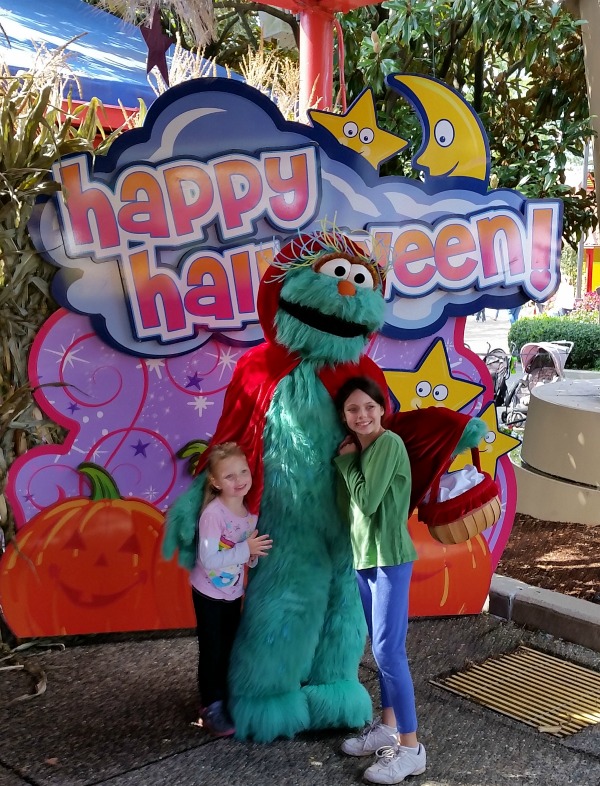 During this time of year, Sesame Place is in on the fun. The The Count's Halloween Spooktacular runs from now until October 26th. The dry rides are still running, but in addition to those rides there is Abby Cadabby's Magical Halloween Maze,Not So-Spooky Hayride with characters, imagine how happy your little one would be sitting next to their favorite. The Rubber Duckie Dance Party, located in the splash pool area, and The Count's Un-Haunted Castle Maze.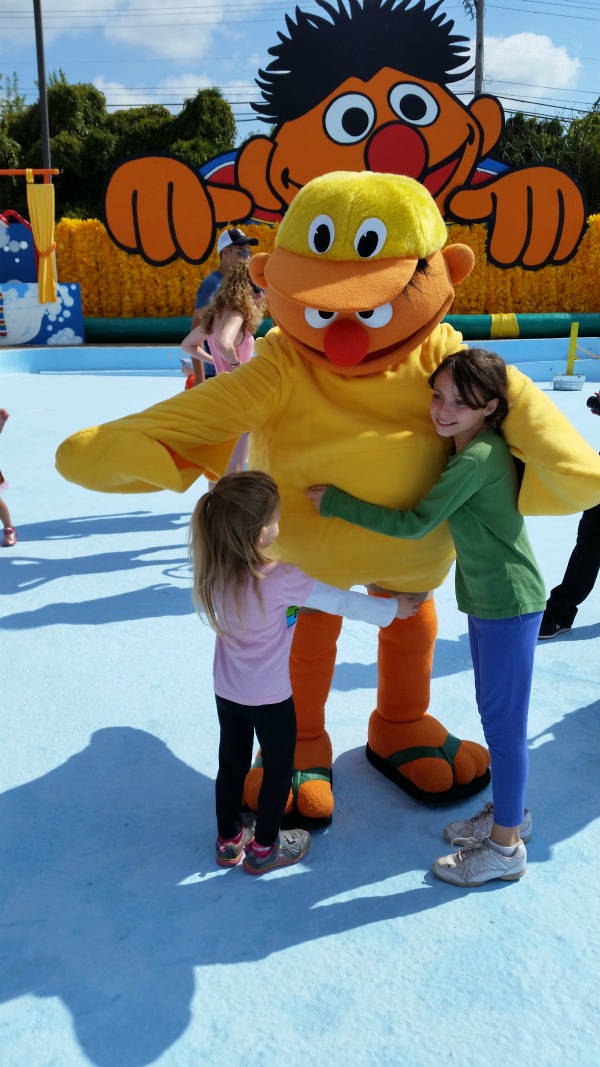 Even the live shows are revamped for some Halloween fun.Elmo the Musical—Halloween! Who Said Boo?!, The Not-Too-Spooky Howl-O-Ween Radio Show, and Neighborhood Street Party Halloween Parade. We stopped into the Radio Show and the look on my kids faces were enough to make the day worth it. An action pack show, full of characters coming and going, singing fun songs and lots of giggles. Not to mention the characters come out into the audience and give the kids 5. Posing for a picture is fun, but this is like special attention.
Have you ever done the Dine With Me? Think it might not be worth it? Let me tell you, this is the perfect way to have a meal at Sesame Place. The characters come and sit down at the table, chit chat (in their way) with the kids, and you can pose for selfies with them. I mean, a selfie with Cookie or Elmo or Zoe! It is a fun and up close experience.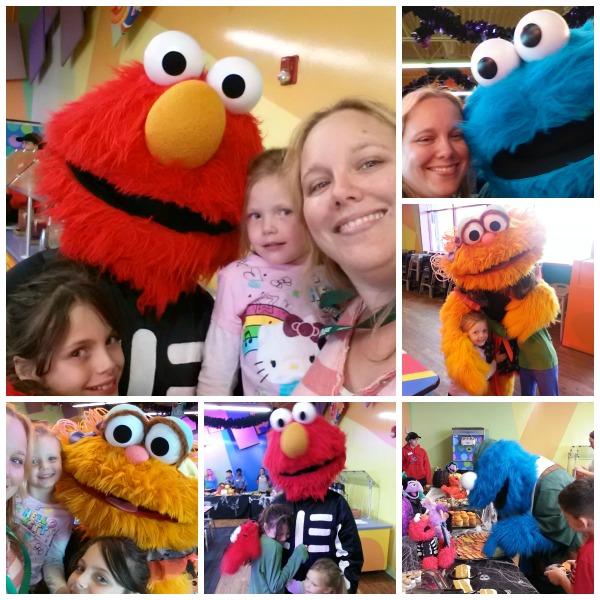 So you think you can't make a trip out to Sesame Place this year. Maybe you aren't near enough for a day trip. And you can't think of why you would come out for a weekend to just come to Sesame Place. Well, here is why you should! First of all, when you buy your ticket online, you will save $10, but also get a second day free. That can be used now or anytime through to the A Very Furry Christmas. There are lots of fun events going on every weekend, see them here. There are basically no lines this time of year. You almost feel like you have the park to yourself, which means no long lines to get into those fantastic shows I told you about. With 2 days to enjoy the park (or one now and one later) you can even get to see all of them and have fun on all of the rides. Since there are so many things to do in and around Philly, with hotel just outside of the park, you can easily come out and make a weekend, or better a long weekend out of it.
But, here is the best part of coming out and visiting Sesame Place during The Count's Halloween Spooktacular: Pick up a 2015 Season Passes and you get to visit an unlimited number of times in 2015 but you also get the rest of this year free!
Why should you buy a 2015 Season Pass for Sesame Place? Purchasing a pass now lets you visit for two seasons of The Count's Halloween Spooktacular (this year and next year) and two seasons of A Very Furry Christmas.Plus, Season Pass Members save on admission to Sesame Place, other parks, dining and on souvenirs, Save 30% on in-park food, including Dine With Me with the characters, and merchandise.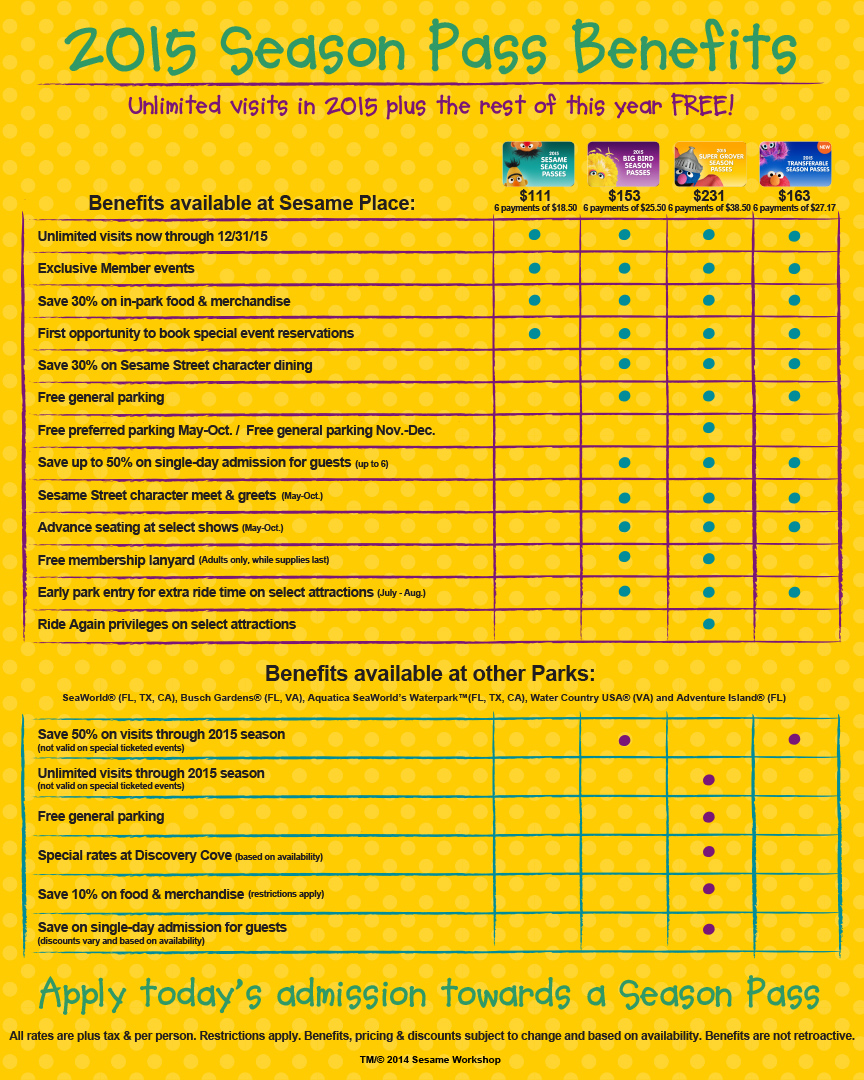 When you have the Big Bird and Super Grover Passes, you can save up to 50% on single-day admission for up to six guests, free general parking, Sesame Street Character meet & greet, Advance seating at select shows, and early park entry for extra ride time on select attractions. With Super Grover Passes, the highest Pass tier, comes with the most benefits including benefits at other Sea World and Busch Gardens parks. Then, for this coming year, there is even a new pass: The Transferable Pass. Make your child the host pass, and then any guest, mom, dad, or grandparent, will be able to come along and have fun for the day. See more on the FAQ page.
Have you ever been or thought about going to The Count's Halloween Spooktacular?