Museums are definitely a must see when you are in New York City. There are so many museums and cultural spots to visit and explore when you are visiting NYC.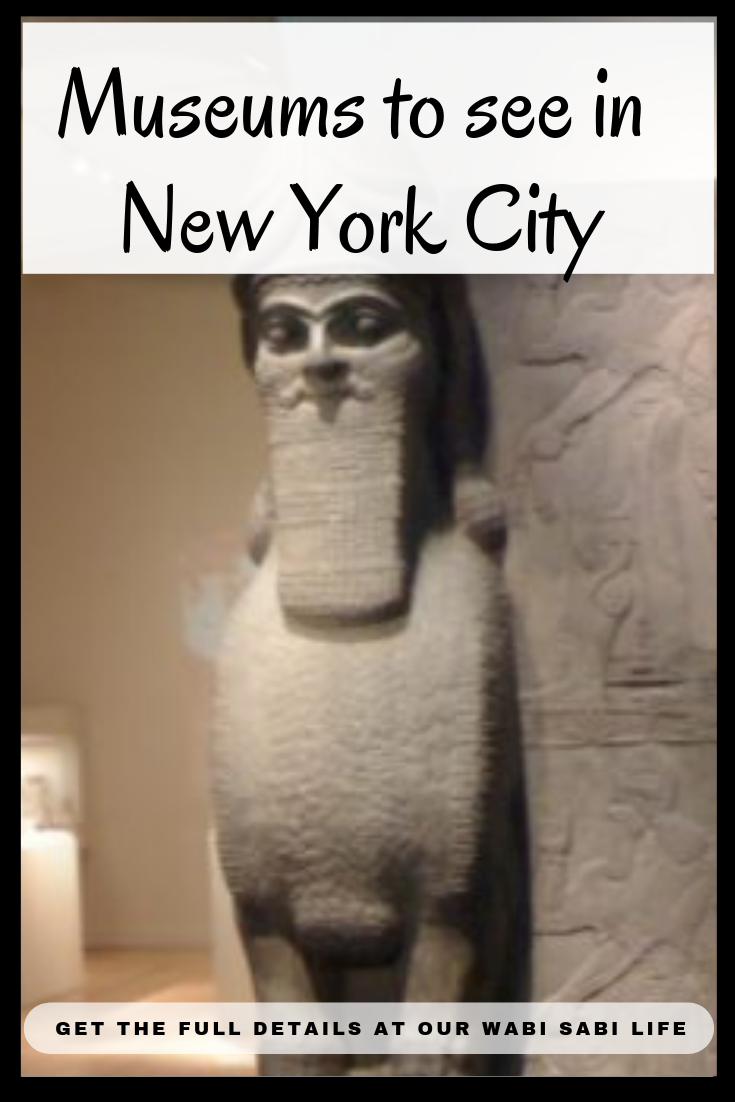 When it comes to museums, I don't know if there is anywhere with a larger collection of cultural museums on every subject available.
Museums to see in New York City
American Museum of Natural History – The American Museum of Natural History was founded in 1869. It has exhibits on human culture, evolution over 3.5 billion years, including the natural parts of the world and the cosmos. There is a planetarium with 429 seats/ View lifelike 3D figures that are shown against realistic looking backdrops to create impressive scenes. One of the most popular exhibits is the dinosaur exhibit with artifacts and fossils.
Ellis Island Immigration Museum- Ellis Island welcomes 12 million immigrants through its doors between 1892-1954. This is where people were given legal entrance into the US and received a medical exam. In 1990 Ellis Island was renovated and turned into a museum to educate visitors about the immigrant experience.
Museum of Modern Art – Founded in 1929, the Museum of Modern Art has over 150,000 pieces of art. Some of the most well-known pieces are van Gogh's The Starry Night, Dalí's The Persistence of Memory and Picasso's Les Demoiselles d'Avignon.
Tenement Museum – With too many treasures to name, Tenement Museum was constructed in 1863. It was a place where over 7000 immigrants that once lived. Once, the building relied on coal-burning stoves and fireplaces but in early 1900 it was converted to indoor plumbing and electricity. Watching tours are available.
Museum of the Moving Image- Focusing on film, television and digital media and the impact on culture and society, the Museum of Moving Image is located in Queens. This is a perfect place to visit for film buffs and families.
Metropolitan Museum of Art- The largest museum collection under one roof. With paintings, decorative art and sculptures from Ancient Greek, Romans, and Egyptians, there are also musical instruments, armor, textiles, and musical instruments.
Museums of Mathematics- This is a new museum that recently opened in 2012. There are over 40 exhibits that feature principles, theories, and formulas, with a lot of hands-on activities for young adults.
More Things to Do in New York City
Get more Our Wabi Sabi Life Travel Posts Here