Honestly, let's talk about how adorable this Inflatable Zero is. This is something you will want to be propped in your yard this season. I sure do!
The Nightmare Before Christmas is a classic! But, I gotta tell you, one of the best parts about this film is our favorite ghostly dog Zero.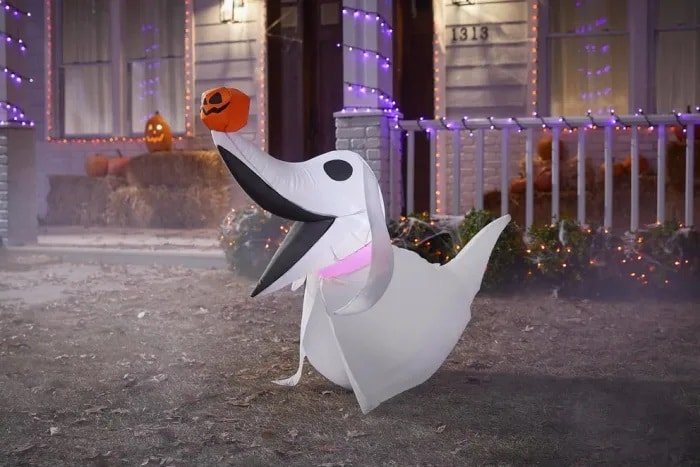 His nose, his tiny body, and his personality are just the cutest which makes this movie all the more enjoyable to watch. Being that he is my favorite, I just knew it was a must this Halloween.
You can get your own inflatable here or here!
This fully inflatable Zero stands at an adorable height of 2 1/2 feet. Home Depot declares that this inflatable Zero has "The bright LEDs provide a ghostly glow, letting curious trick-or-treaters know where the treats are."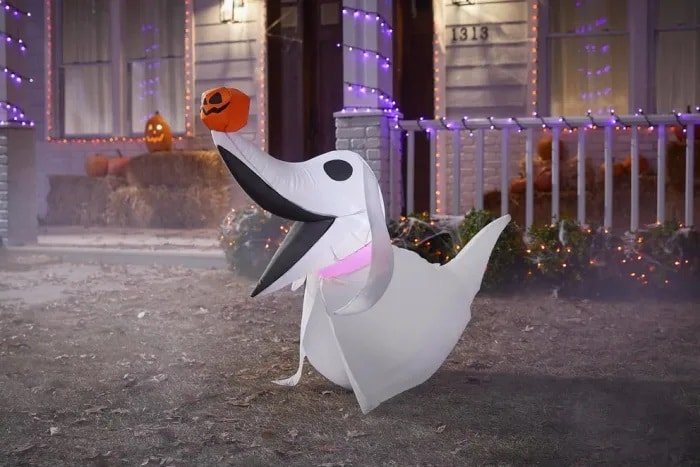 This Zero Inflatable is not only an adorable eye-popping piece to display in your front yard, but also a super simple and fast way to decorate. This decoration inflates with ease and you will have your own Zero in no time. The best part about this inflatable is that it is also a perfect indoor decoration as well that you can use for parties or just to celebrate Halloween. Included in your purchase are tethers and stakes to make sure good ole Zero doesn't get curious and fly away.