You have to check out these Patriotic Crafts. Easy and fun, these crafts are great for every occasion. With all kinds of crafts to chose from, there are plenty of crafts to chose from.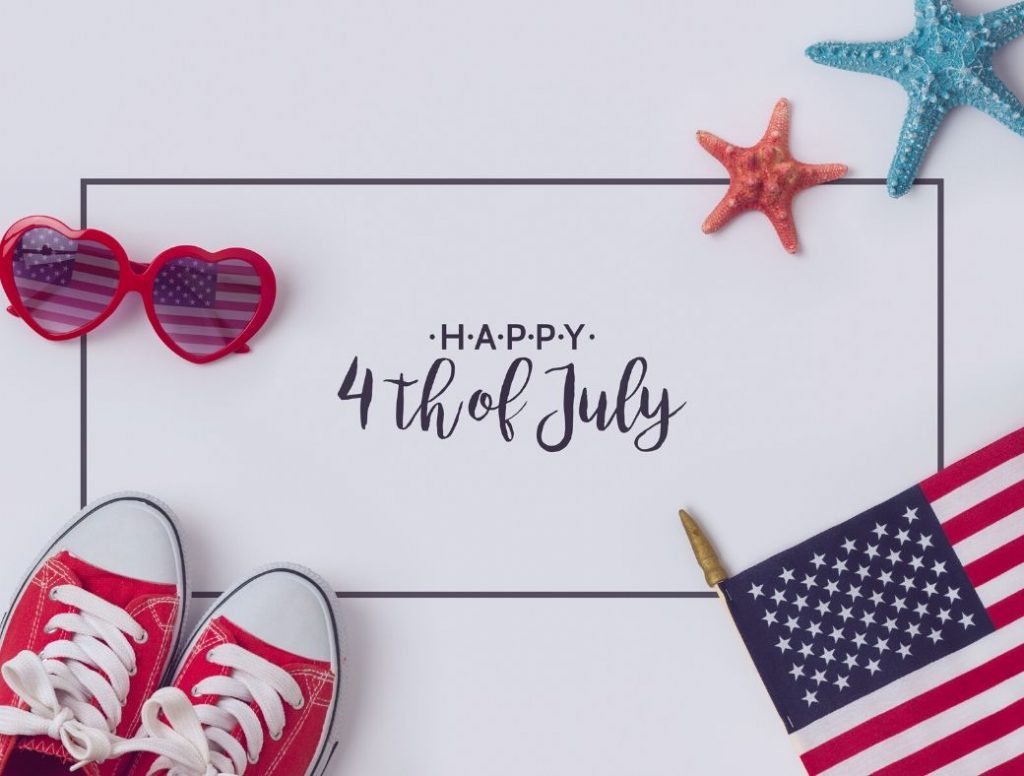 Patriotic Crafts Ideas for Summer
Summertime means family togetherness! This is the time of year when kids are on school break, and Memorial Day arrives as well as the 4th of July. Each of these holidays brings out the urge to make patriotic crafts. It's a lot of fun to gather up a list of patriotic craft ideas to create a summer craft bucket list of ideas to enjoy with the kids.
Below you'll find a list of the best patriotic craft ideas that will help you create a plan to have some fun with your kids this summer season. Have a peek at each craft and pick a list of patriotic crafts that your family wants to do and then gather the supplies to get crafting together!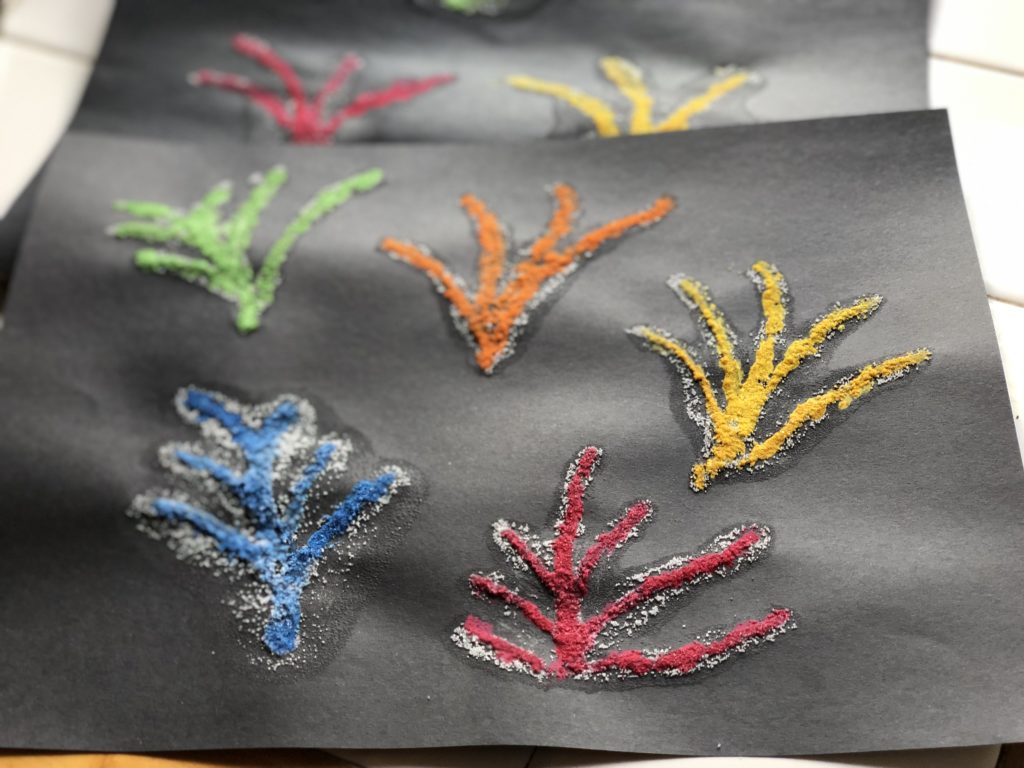 Fireworks Salt Painting – Fireworks Craft – Try this simple Fireworks Salt painting. It is a quick and easy craft that kids will love. Create some salt art today. Check out the video!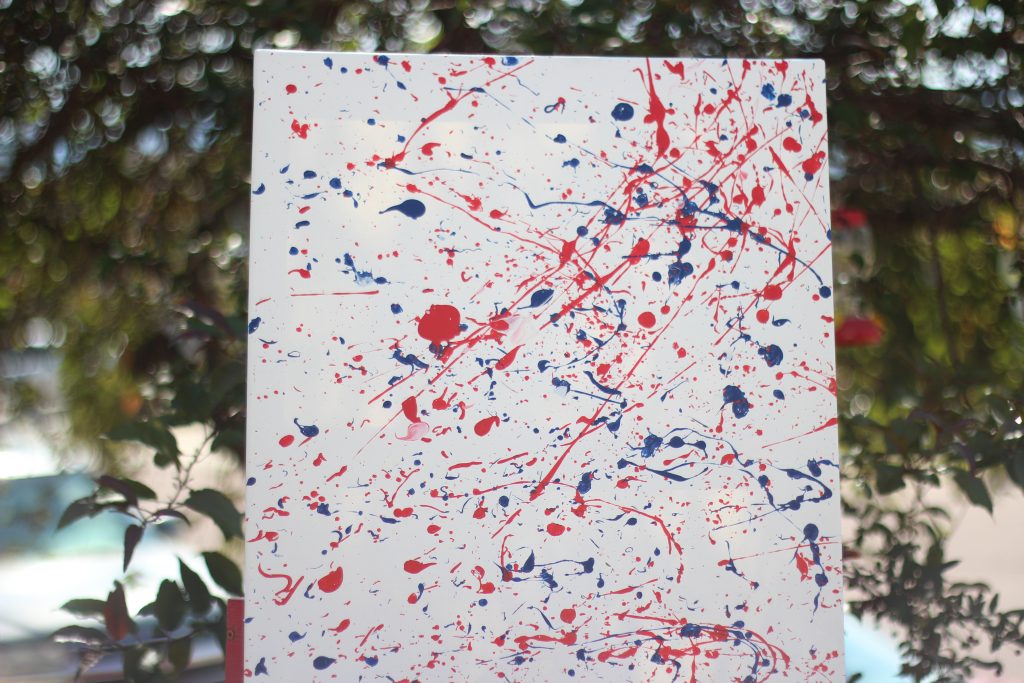 Red, White and Blue Splatter Paint– Check out this amazing Patriotic Splatter Painting. It's so much fun to find 4th of July crafts to do with your family in celebration of Independence Day.
Best 4th of July Decor Ideas
This is a list of the best 4th of July decor ideas. Each of these patriotic crafts will work to make your home festive. I love the all-American first birthday party that you can use to throw a 4th of July party or celebrate your little one's first birthday in July.
Easy DIY patriotic votives – Using just a few supplies you can transform regular votive candle holders into a tissue paper red, white, and blue 4th of July decor piece.
How to Make Patriotic Recycled Tin Can Wind Chimes – If you enjoy wind chimes, then you're really going to adore these patriotic recycled tin can wind chimes. Using various sized empty cans, and some paint you can make click clanky patriotic wind chimes today.
USA Map Flag – Grab an old bamboo placemat and enjoy repurposing it into a decorative USA map flag that sits perfectly on a shelf or hung on your door to welcome guests during the summer season.
Patriotic Printable (Free) for Memorial Day, Flag Day, Fourth of July– This is a simple patriotic craft idea that only requires a printer and some ink. Simply download and print the best patriot wall decor design and frame it or use a ribbon to hang it for home decor.
Popsicle stick flags– This is such fun craft for kids to use as home decor during the 4th of July. Simply follow the instructions using old popsicle sticks and some paint to make mini American flags.
All-american first birthday party – While this is patriotic home decor craft to celebrate a 1st birthday, you can easily use this decor setup to throw your own All-American party with friends and family.
Easy Painted Patriotic Decoration – This is a fun 4th of July decor craft that only needs three wooden letters and some paint to craft up a gorgeous, professional-looking wall decor piece that says USA.
Fourth of July Felt and Button Star Napkin Rings– If you're throwing a patriotic BBQ or special event, then you must make these fourth of July felt and button star napkin rings to hold napkins in place. It's a festive addition to use for any holiday event this summer.
American Flag Pallet Art– If you have a large mantel or front porch, then you must make this patriotic craft decor! Using an old pallet, you'll transform this piece of wood into an American flag art piece that can be displayed on a mantel or on a front porch.
Red White and Blue Crafts for Kids
Let's not forget about the kids with these patriotic craft ideas! Below is a list of simple and fun red, white, and blue crafts for kids. Each craft is a fun way to get your kids learning more about America's Independence Day and have fun using their creativity.
Celebrations: patriotic firecracker straws – Whether you're throwing a party or not, these patriotic firecrackers straws are a fun way to show your patriotism. Kids can make these straws very easily and will enjoy using them all summer long.
Captain America Tie Dye Shirts – Yes tie dye shirts are still cool, in case you were wondering. This Captain America tie dye shirt tutorial will encourage your superhero addicted kids to make something they can wear all year round!
Celebrate America with Crafts & Books – While you're enjoying craft time with your kids, you can easily read some books. This link features a few kid-friendly books for the 4th of July holiday to enjoy as your kids have fun making their patriotic crafts.
Make Patriotic Hair Bow Barrettes – I bet you didn't know making hair bow barrettes was easy? Well, I didn't either! This tutorial shows you how to make a gorgeous patriotic hair bow that your little one can wear during your 4th of July festivities.
Sparkless sparklers for kids for the Fourth of July using chopsticks, ribbon and party garland – A safer way for kids to enjoy "sparklers". This fun sparkless sparkler craft for kids will let your kids enjoy shiny sparkles without the fire.
Faux Paper Sparklers – These faux paper sparklers won't be as shiny as the sparkless sparklers above but are the perfect patriotic craft idea for younger kids to enjoy. Using pipe cleaners and construction paper you'll craft adorable faux sparklers with your kids.
Fourth of July Kids Crafts: Perler Bead DIY Coasters – I love making anything patriotic during the 4th of July holiday and that's why I just had to share this simple yet adorable Perler bead DIY coasters tutorial. let the kids make their patriotic coasters to gift to family or use during your holiday festivities.
More Patriotic Craft Ideas To Make
For those patriotic craft ideas that didn't fit in either of the above categories, enjoy these few patriotic craft ideas to make. You'll have a blast doing these crafts with the family to strengthen your family bond and reduce stress while you use your imagination and creativity.
Washi Tape Wreath for July 4th – Washi tape has so many uses, and today I'ms haring this link that shows you how to make a 4th of July patriotic wreath using washi tape and clothespins.
Just Add Ice Cream Repurposed Tic Tac Packs Printable – This is a fun little treat to enjoy on the 4th of July. If you're planning to give the kids some ice cream for dessert, then I highly suggest you repurpose your tic tac containers with this adorable ice cream toppers 4tho f July craft project.
July 4th DIY Patriotic T-Shirt – This is a fun sewing project, perhaps for older kids or adults. You will sew a beautiful American flag design on a white t-shirt to show off your American pride with this patriotic craft project.
Easy Painted Flag Tee – Get out the paint and have a blast painting this painted flag tee patriotic craft. With just a few supplies and a little bit of your time, you can whip up some family American flag t-shirts to wear on the 4th of July.