I was never a big fan of avocado. I didn't know any avocado recipes. The only thing I ever knew it went with was guacamole. So there was nothing to make me want to eat it. I mean I like guac, but not all the time. But I knew it was great for you, filled with healthy fats.
Well, last November a friend and I went to her beach house and for breakfast she added avocado to her breakfast sandwich. I thought she was nuts. But it tastes great. It is such a simple sandwich, but adds a great flavor to it.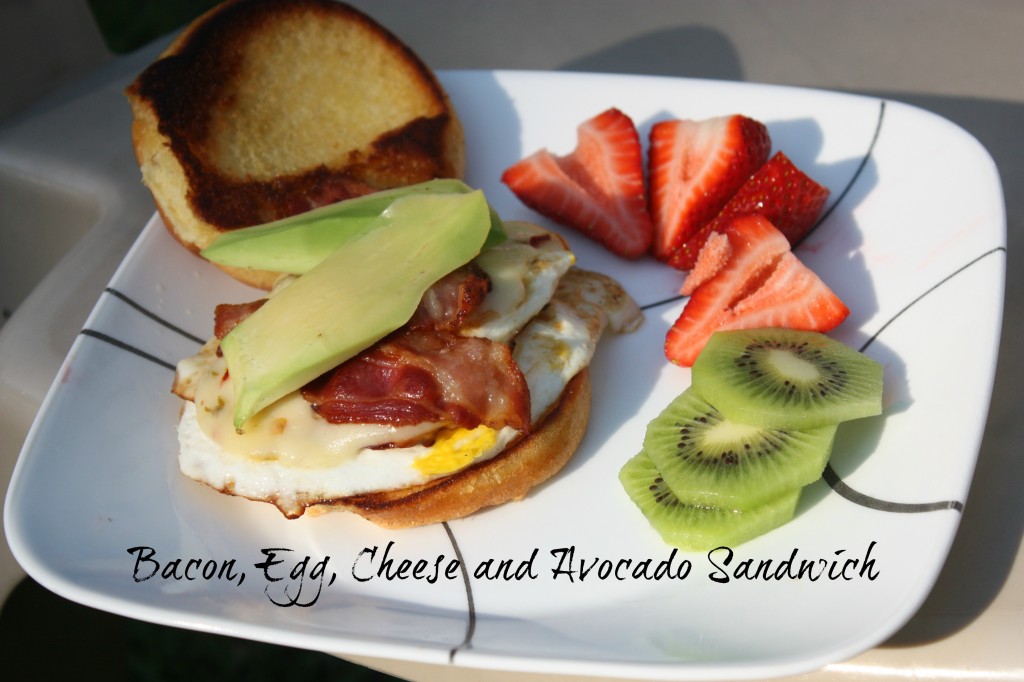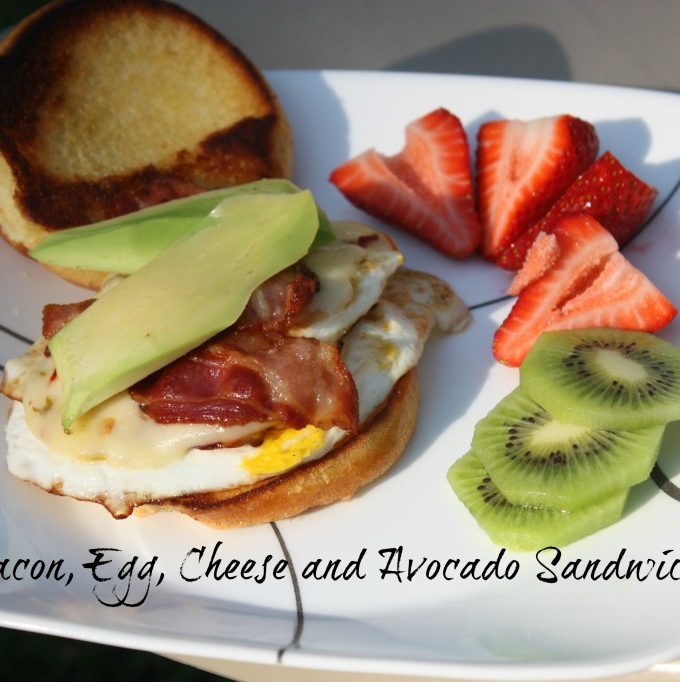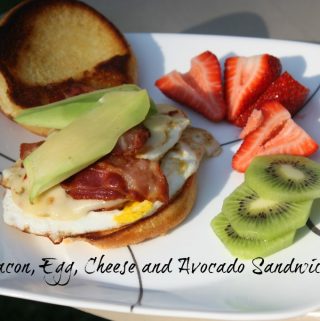 Bacon, Egg, Cheese and Avocado Sandwhich
Ingredients
Bacon- I use 2 slices because of the calorie and fat. You could also use turkey bacon

Cheese- This rocks with spicy cheese like pepper jack

Bread- I prefer a potato roll for another layer of flavor
Directions
Start by buttering your pan, or use cooking spray or a non stick pan.

Fry your egg to however doneness you prefer. I have heard it is perfect just under cooked and it gooey. I prefer mine cooked hard.

Either cook your bacon a head of time or now while the egg is cooking.

Butter your bread. Add it to the pan and toast it up. This step adds that buttery grilled cheese flavor. You could also add it to the toaster.

Slice 2 small slices of avocado.

When everything is cooked, build your sandwich.
If you would love some more recipes that feature avocado, check out the links below.