Looking for a great single serving cheesecake recipe that is perfect for Easter? These cute bunny butt cheesecakes are a great Easter dessert. You will love how easy they are to make and how great they taste.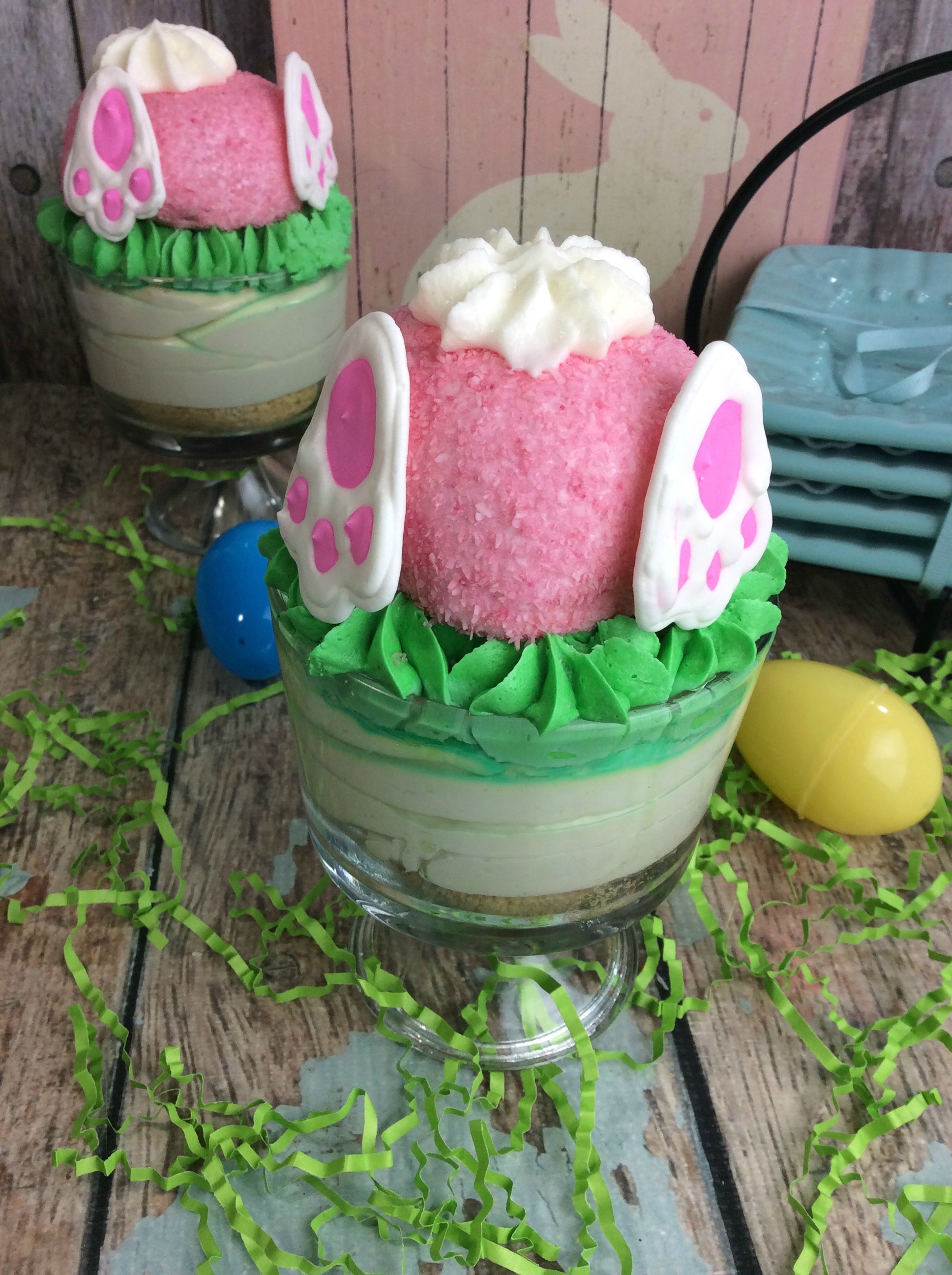 I don't know about you but I love cheesecake. But as much as I love it, it is Don's favorite. It is his go-to dessert. There is never a time that I can think that would not be the perfect time for some. There is also a trend out there with Easter and Spring foods that includes a Bunny Butt. Kind of odd, but also truly adorable. This is coming from the bunny lady herself. It is such a cute way to celebrate the happy feelings that you get when the weather's getting warmer.
Easter Dessert
Related: Try making this Easter Punch which is great for kids and here is a delicious Easter cocktail for adults. While you are enjoying your Easter, have the kids make an Easter Bunny.
We have get togethers a lot this time of year and so I needed something that could be the center of my table this year. This Bunny Butt Cheesecake is definitely going to "wow" everyone. Even better is how great it tastes! Everyone is going to be wanting to know how you made it. Between you and me, it isn't that hard. Just don't tell them that. Let them think you were hard at work on it.
Bunny Butt Cheesecake
Graham Cracker Crust Recipe
Crust Ingredients:
* 1 C graham cracker crumbs
* 1 TBSP sugar
* 3 TBSP salted butter, melted
* 2 Dessert dishes
Crust Directions:
* Combine all ingredients into a bowl and mix until combined.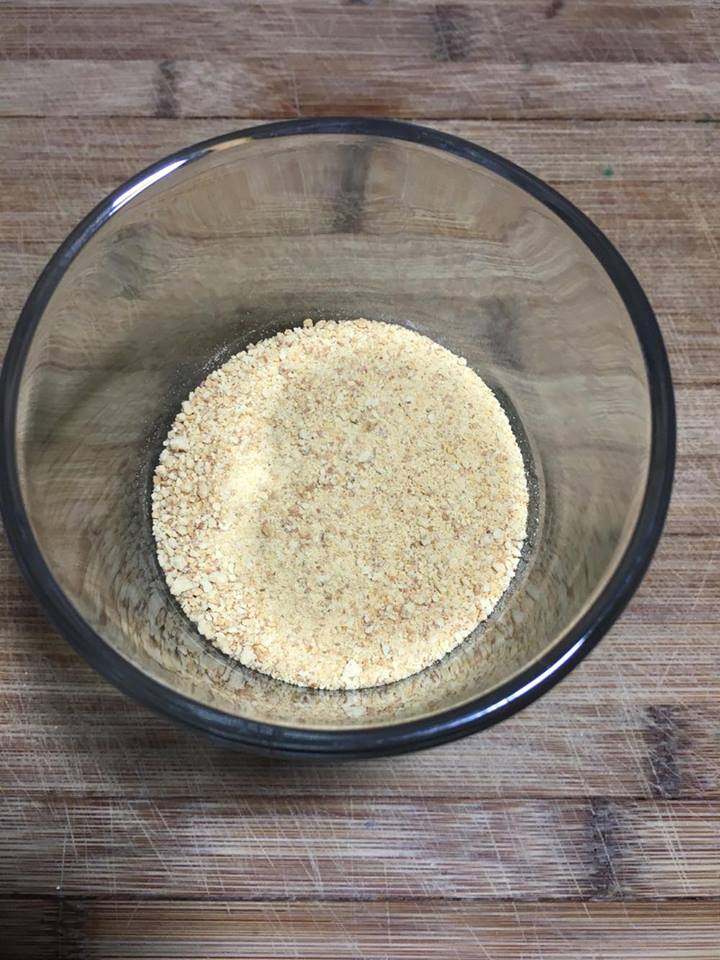 * Scoop a 1/4 C of the crust and put it on the bottom of the dessert dish
Cheesecake Recipe
Cheesecake Ingredients:
* 1 Tub of already made cheesecake filling
* 2 pastry bags * I prefer to have reusable ones, but there are disposable pastry bags too
Cheesecake Directions:
* Scoop the cheesecake filling into a pastry bag
* Cut the pastry bag tip if using a disposable bag
* Twist the top of the bag so you can easily pipe the cheesecake into the dish
* Begin to add the cheesecake
Bunny butt ingredient
* 1 package of pink snowballs
* 1 package of Bunny Feet Icing Decorations
Whipped Cream
* 1 C cold heavy whipping cream
* 1/2 C powder sugar
* 1 tsp vanilla
* green food dye
Whipped Cream Directions
* Take the bowl of a standing mixer and put it in the fridge for 15 minutes
* Pour in the heavy whipping cream and beat until stiff peaks
* Add in the vanilla and powder sugar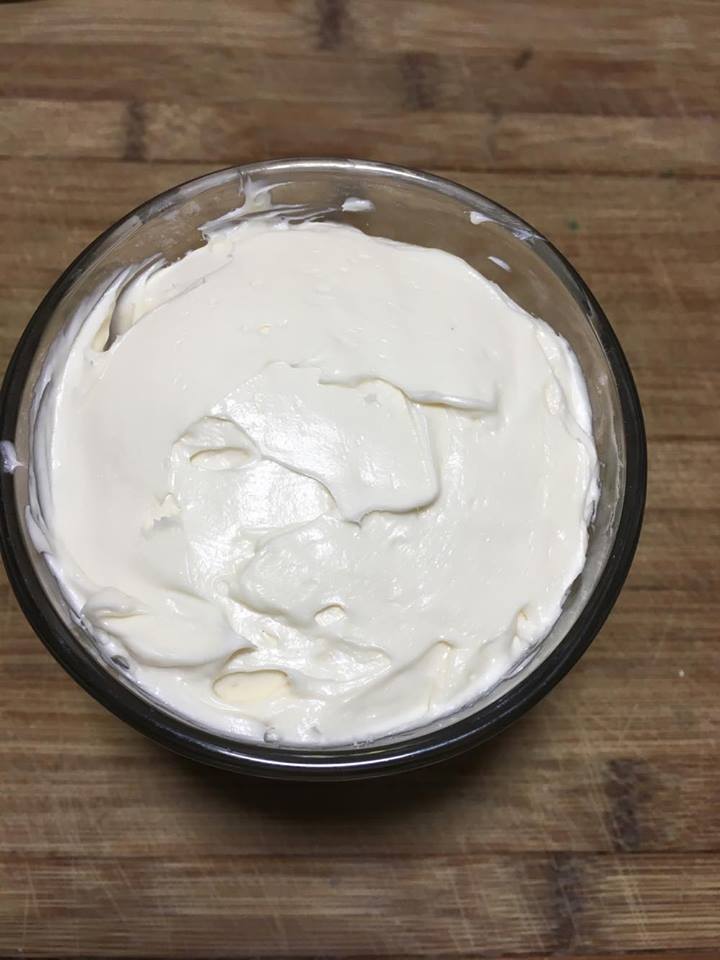 * Split into two bowls
* Add green food dye to one bowl
* Scoop the green whipped cream into a piping bag fitted with the star tip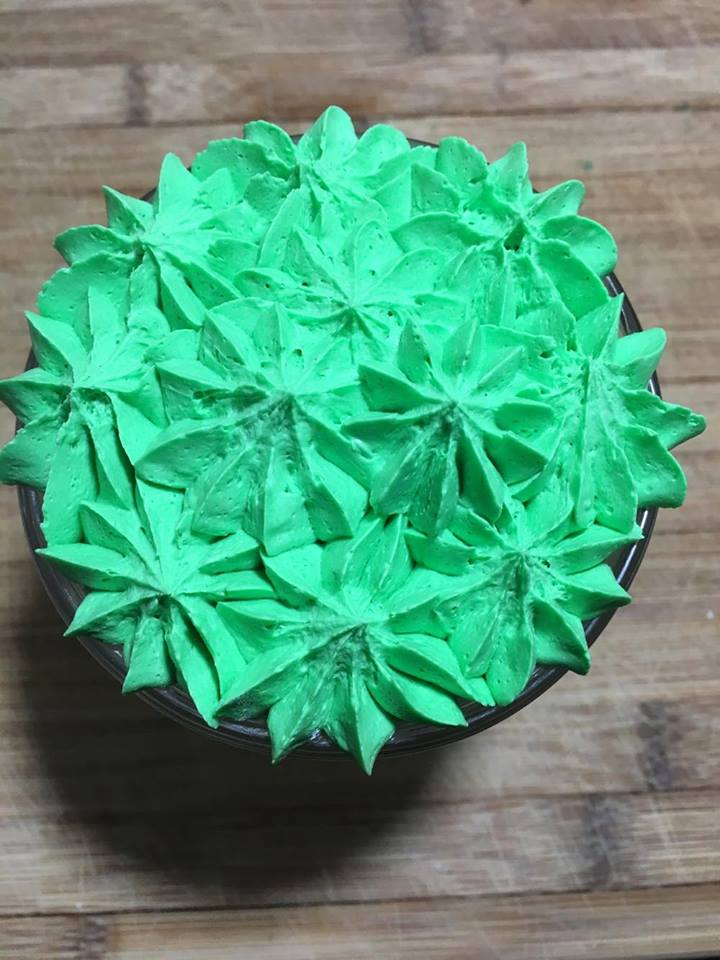 * Pipe on whipped cream on top of the cheesecake dishes
* Place the pink snowball on top of the whipped cream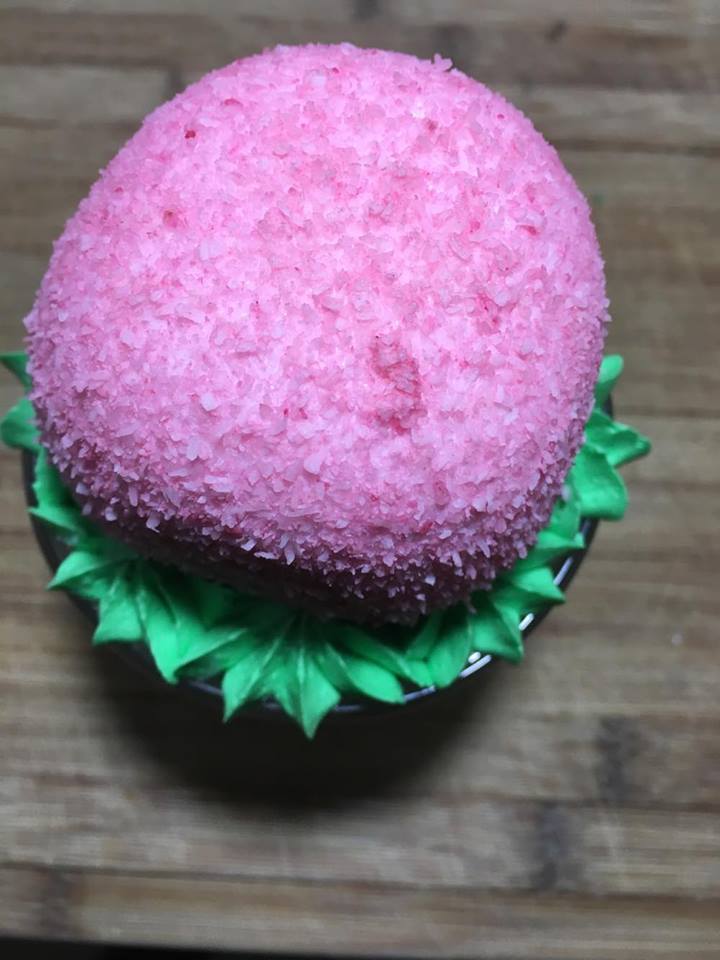 * Place the feet on the side
* Scoop the plain whipped cream into the other piping bag fitted with a star tip
* Pipe a small dollop on top of the bunny butt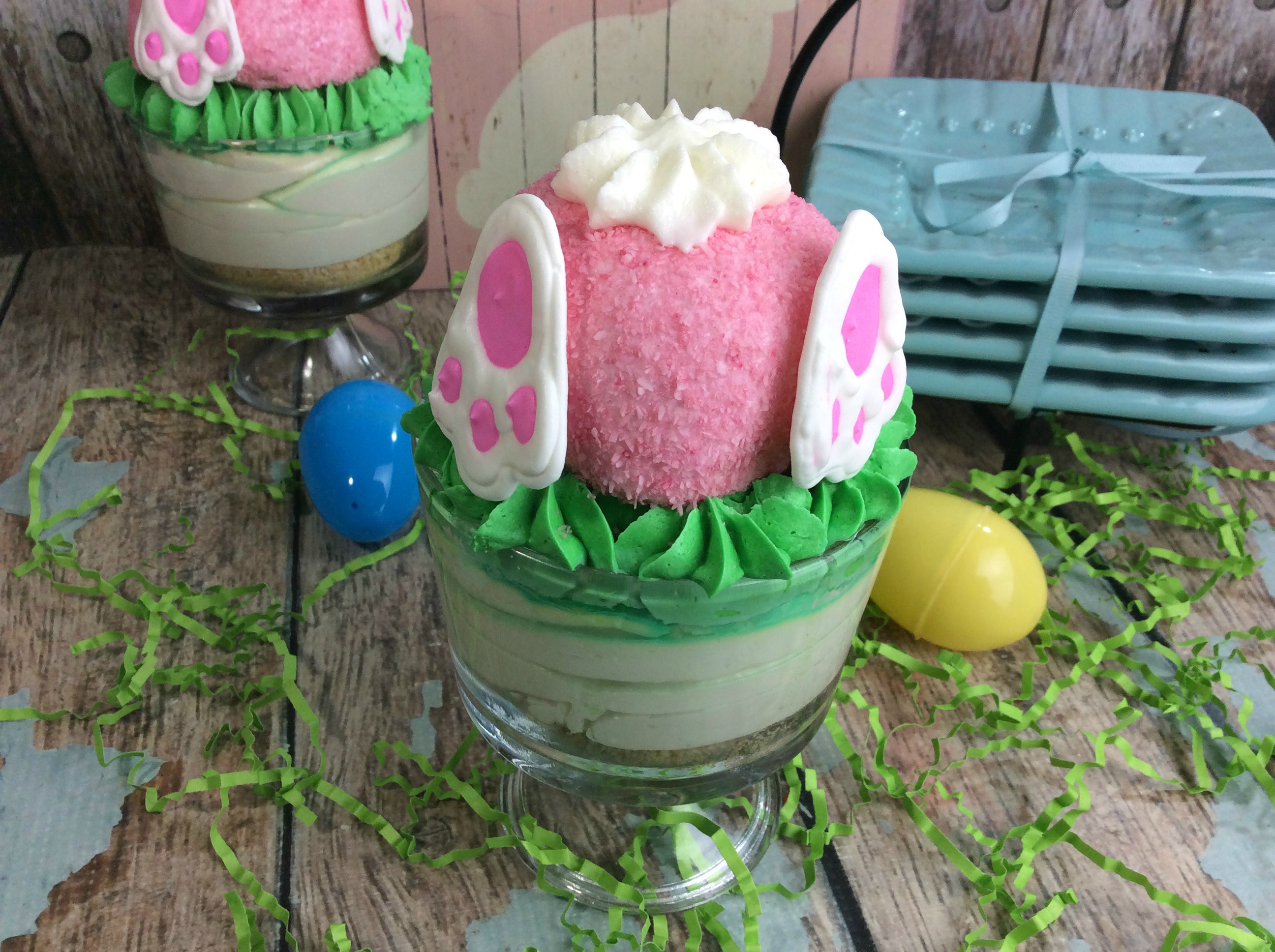 More Things You Might Enjoy: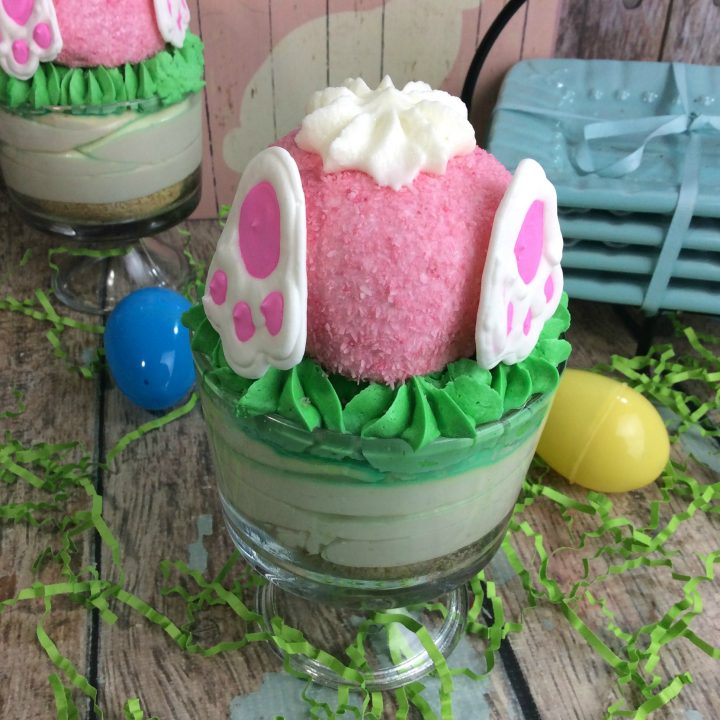 Bunny Butt Cheesecake
Ingredients
Crust Ingredients:
1

C

graham cracker crumbs

1

TBSP

sugar

3

TBSP

salted butter

melted

2

Dessert dishes
Cheesecake Ingredients:
1

Tub of Already made cheesecake filling

2

disposable pastry bags
Bunny Butt Ingredient
1

package of pink snowballs

1

package of bunny feet icing transfers
Whipped Cream
1

C

cold heavy whipping cream

1/2

C

powder sugar

1

tsp

vanilla

green food dye
Directions
Crust Directions:
-Combine all ingredients into a bowl and mix until combined.

-Scoop a 1/4 C of the crust and put it on the bottom of the dessert dish
Cheesecake Directions:
Scoop the cheesecake filling into a disposable pastry bag

Cut the pastry bag tip

Twist the top of the bag so you can easily pipe the cheesecake into the dish

Begin to add the cheesecake
Decorating Directions
Take the bowl of a standing mixer and put it in the fridge for 15 minutes

Pour in the heavy whipping cream and beat until stiff peaks

Add in the vanilla and powder sugar

split into two bowls

add green food dye to one bowl

Scoop the green whipped cream into a piping bag fitted with the star tip

Pipe on whipped cream on top of the cheesecake dishes

place the pink snowball on top of the whipped cream

place the feet on the side

scoop the plain whipped cream into the other piping bag fitted with a star tip

pipe a small dollop on top of the bunny butt