Easter is just a few days away. Cocktails for Easter are a nice addition to a get together and can add some festive fun to your day. Here is a fun cocktail that would be fun to have at your get together. I think the only thing that says Easter more than Peeps are hard boiled eggs, and I have no interested in putting those into a cocktail. This is a sweet cocktail that is perfect for any Easter get together.
Cocktails for Easter – Peeps Cocktail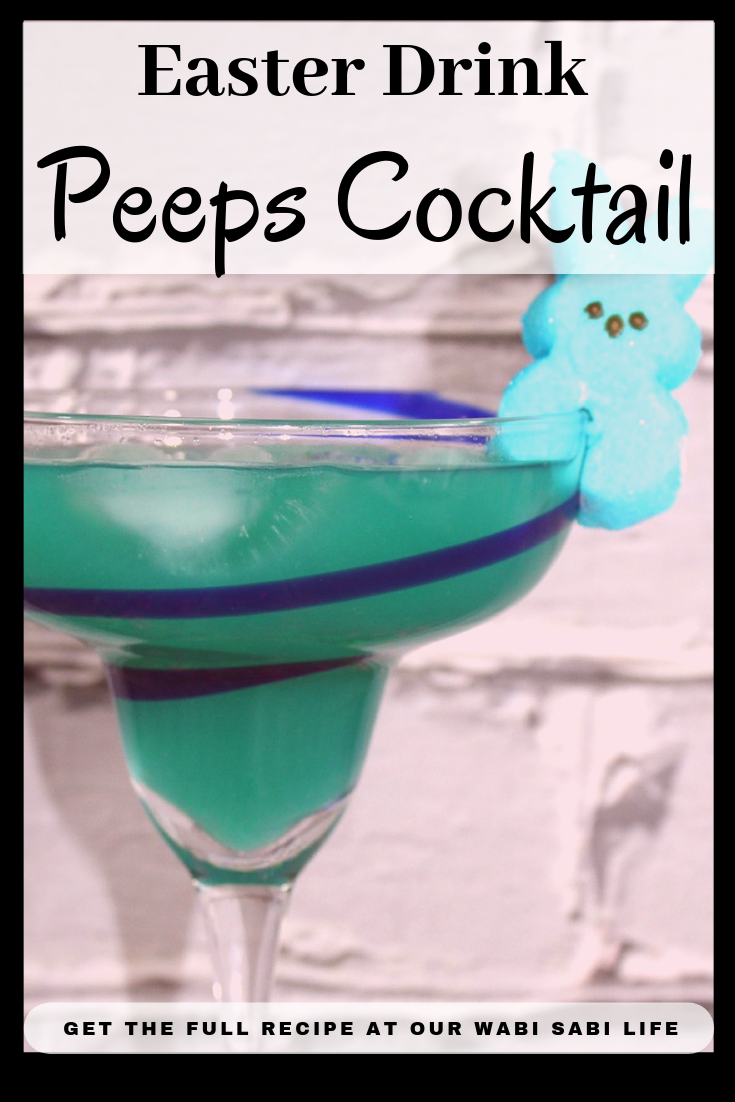 Related: Looking for more cocktails? Be sure to check out the Sparkling Lemon Lime Margarita. You might also like the Kinky Pina Colada, Peeps Cocktail, Cheshire Cat Cocktail and Mad Hatter Martini.
Peeps Cocktail 1 serving
1 oz. Marshmallow Vodka
1 oz Blue Curacao
2 oz Pineapple juice
2 oz sprite or 7up
Pink dusting sugar
Martini glass
cocktail shaker
TIP: I prefer to shop online for everything. I am always busy and can't always get to the store. Worst still is when I finally get to the store and they don't have what I am looking for, I get very annoyed. Click the links above to order these products.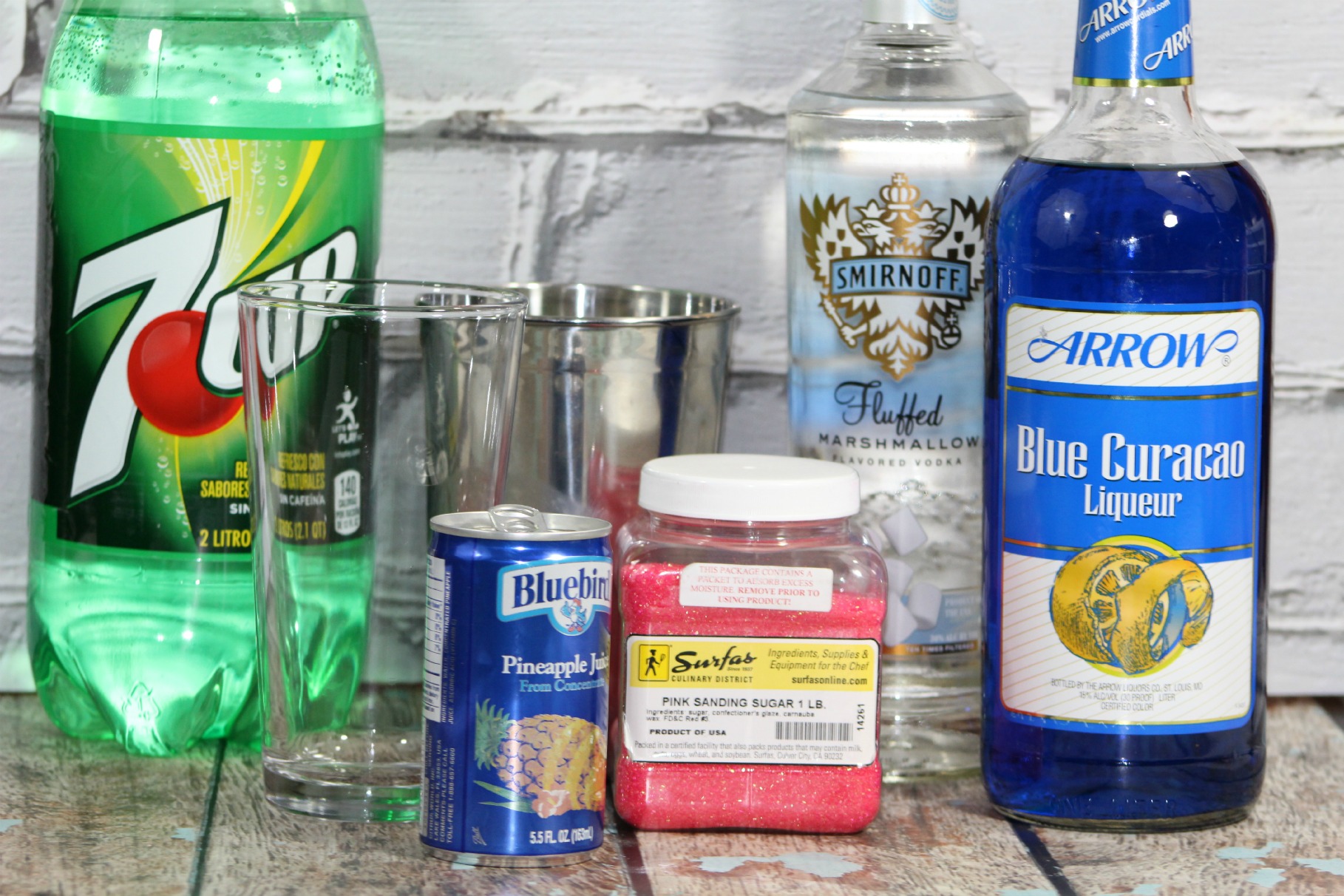 Pour the Vodka and Blue Curacao into a cocktail shaker or an 8oz glass that is half-filled with ice cubes.
Add the pineapple juice and Sprite or 7up and shake well.
If adding colored sugar onto the glass, pour the sugar onto a plate.
Dip the rim of the martini glass in sprite, sweet and sour or simple sugar. This will make the sugar stick to the glass. Then, dip in a colored sugar.
Strain beverage mix into a Martini glass and top it off with a matching Peep