This post contains affiliate links. If you buy something from them, I earn a small percentage that helps keep The Spring Mount 6 Pack running.
I usually love to make my snacks and desserts from scratch. But there are days when I am craving something specific or I know the kids need some sweet snacks and I just do not have time to make them. That is how come I have learned some cheater tricks to get it done fast.
In this case, it is cheater carrot Cake cookies. I love carrot cake but I have serious issues with portion control and will cut myself I GIANT piece of cake. I mean, way to big. And then later in the day, go back for more. With cookies that taste like carrot cake, I can have 2 or even 3 cookies through out the day and not feel deprived, while making sure my pants still fit.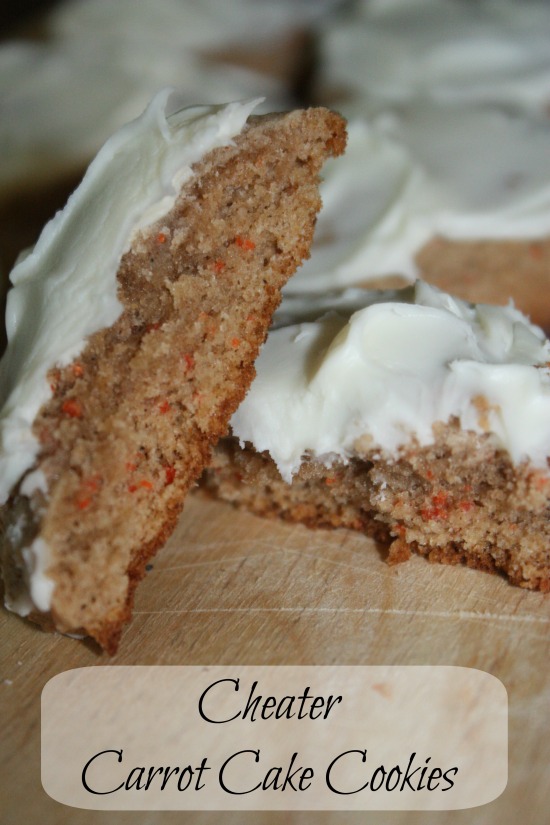 I call these cookies Cheater carrot Cookies because they are made from a boxed cake mix.  Including the cake mix, these cookies need 3 ingredients and are ready for the oven in under 3 minutes. It is so easy, I do not even break out the mixer for this recipes.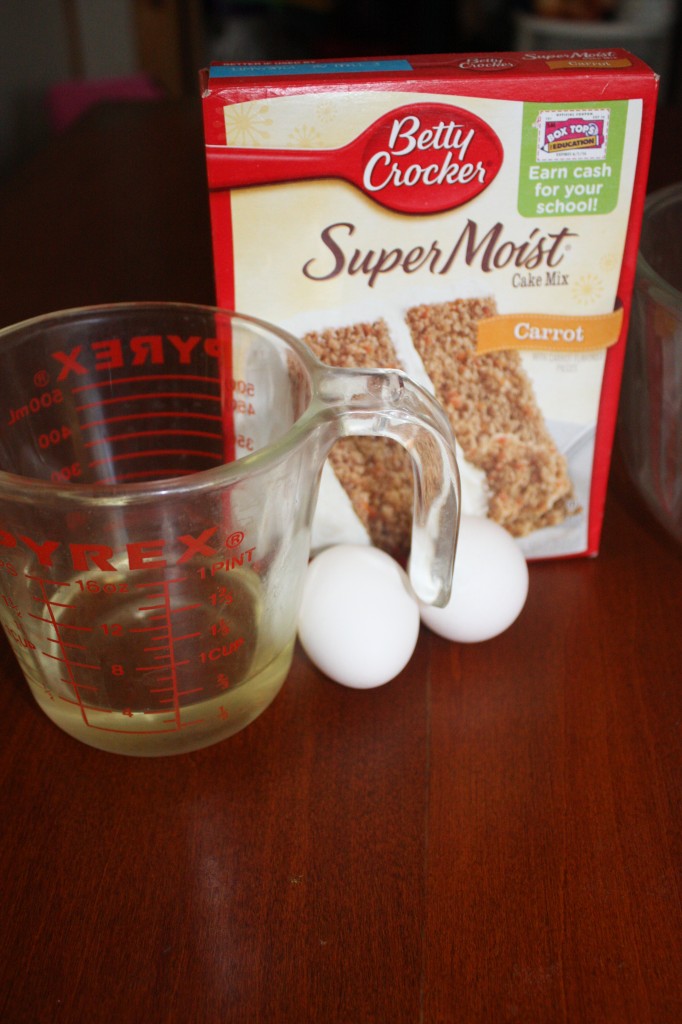 You need one cake mix, any kind you like, 2 eggs and a 1/2 cup of oil.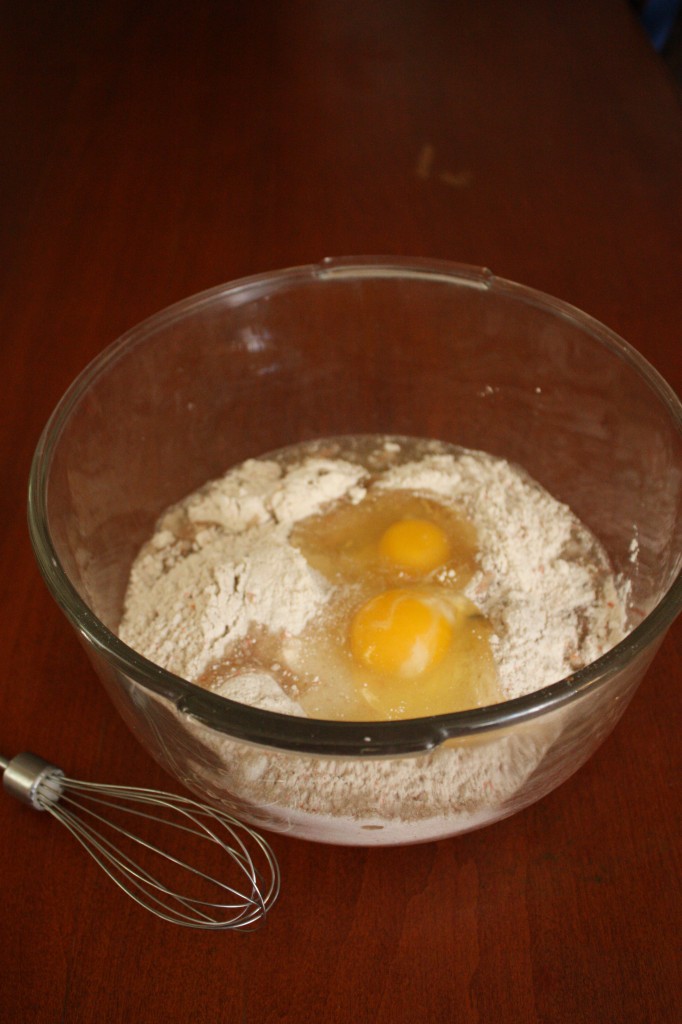 Mix that with a spoon or a whisk until blended.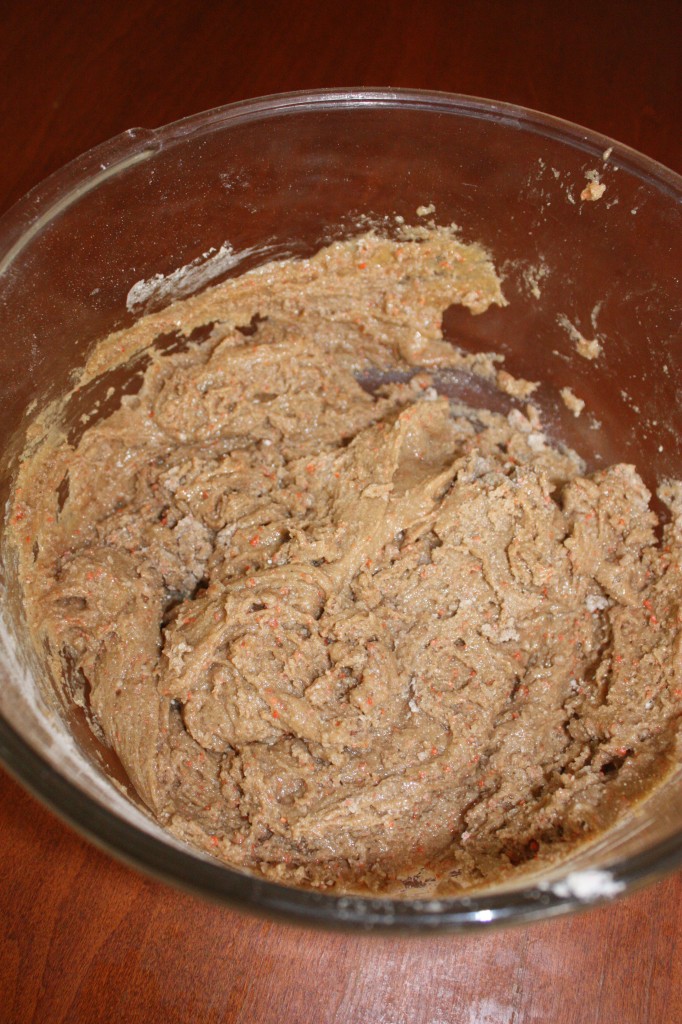 I like to use a cookie or ice cream scoop, size 50, but you can easily use a spoon. Maybe the one you stirred with to save dishes.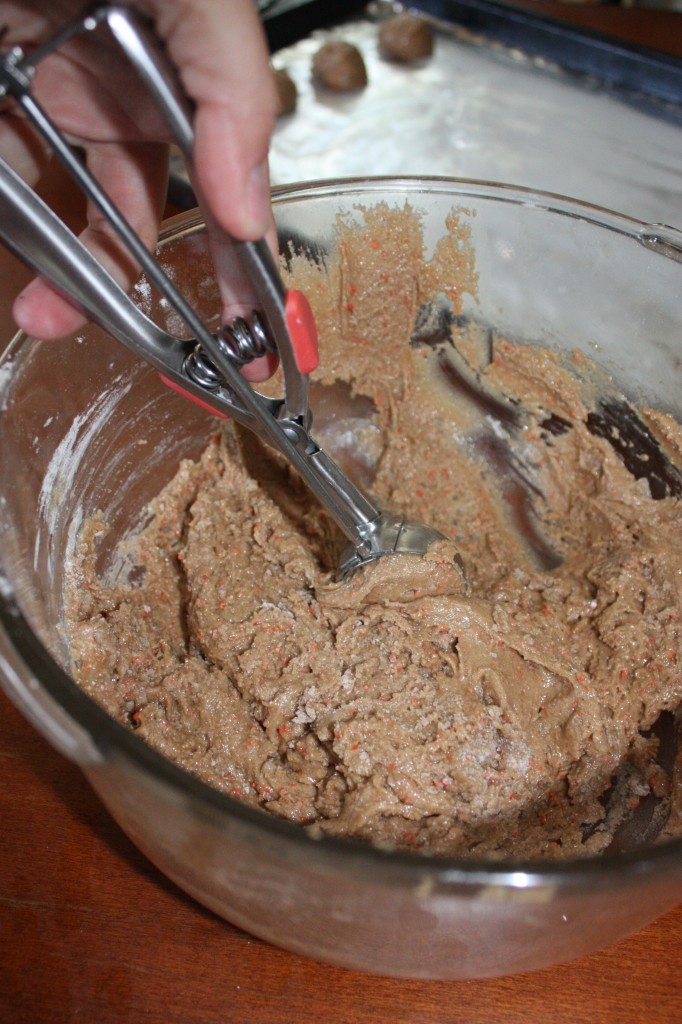 Since my pans are awful, we cover them with foil. So I grease my pans well. I do recommend spraying even not stick pans with non stick cooking spray.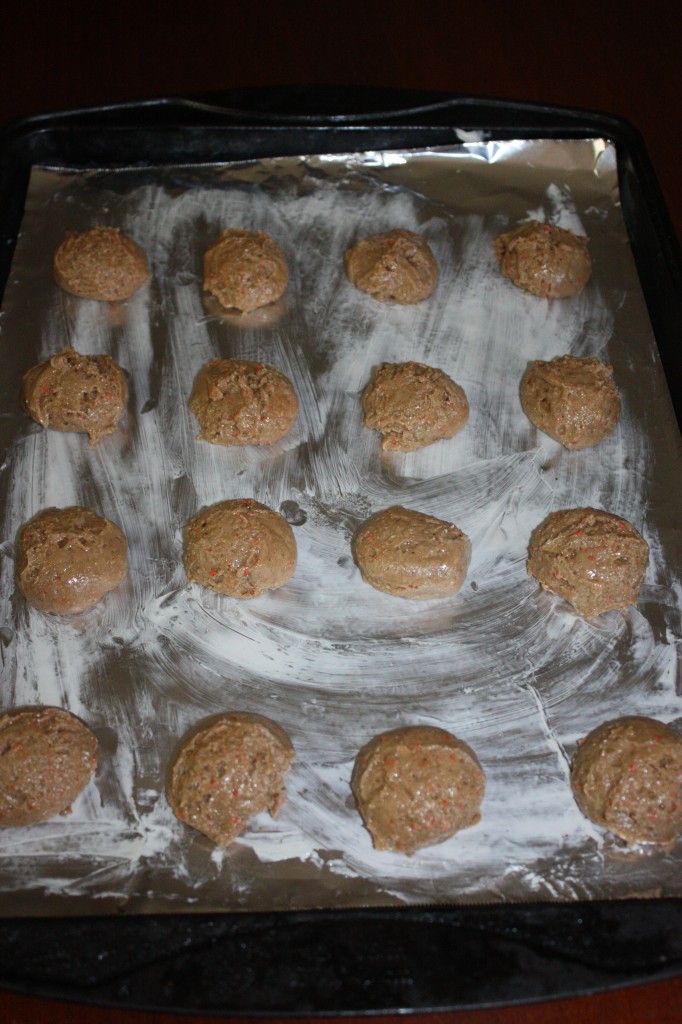 Bake for 8-9 minutes at 350.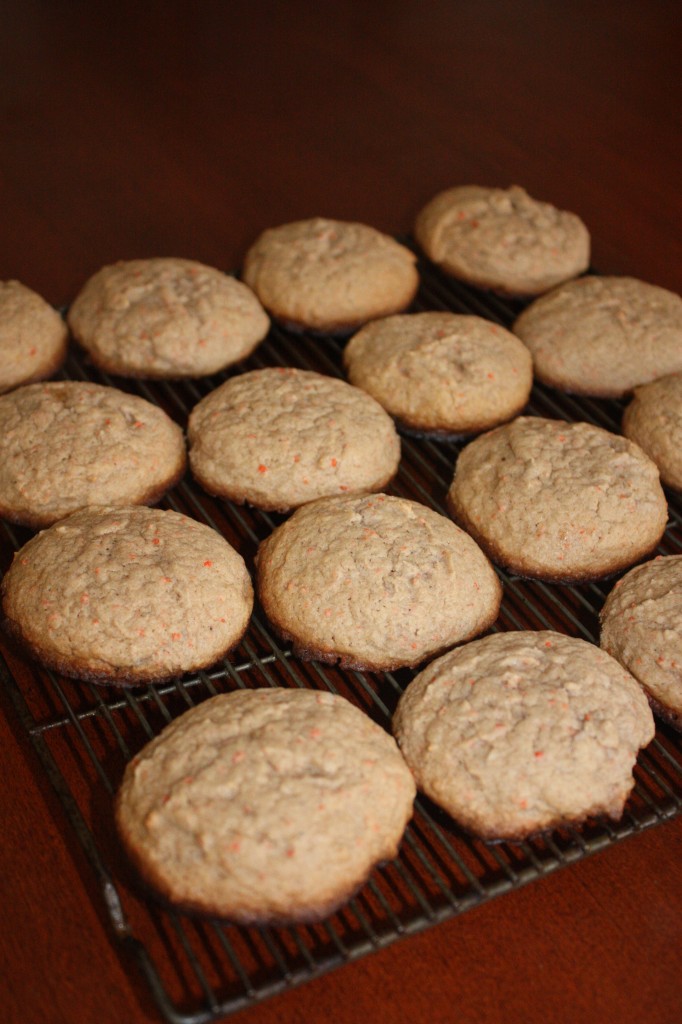 Let cool on a wire rack. You can ice them with your favorite cream cheese icing or leave them plain. I prefer plain, the kids prefer icing.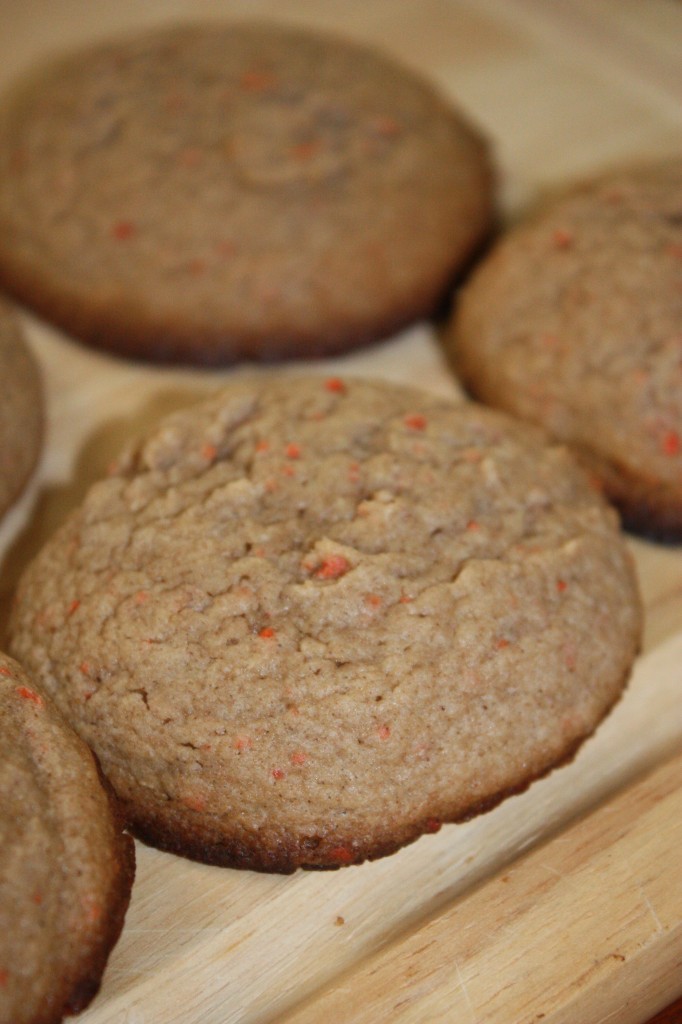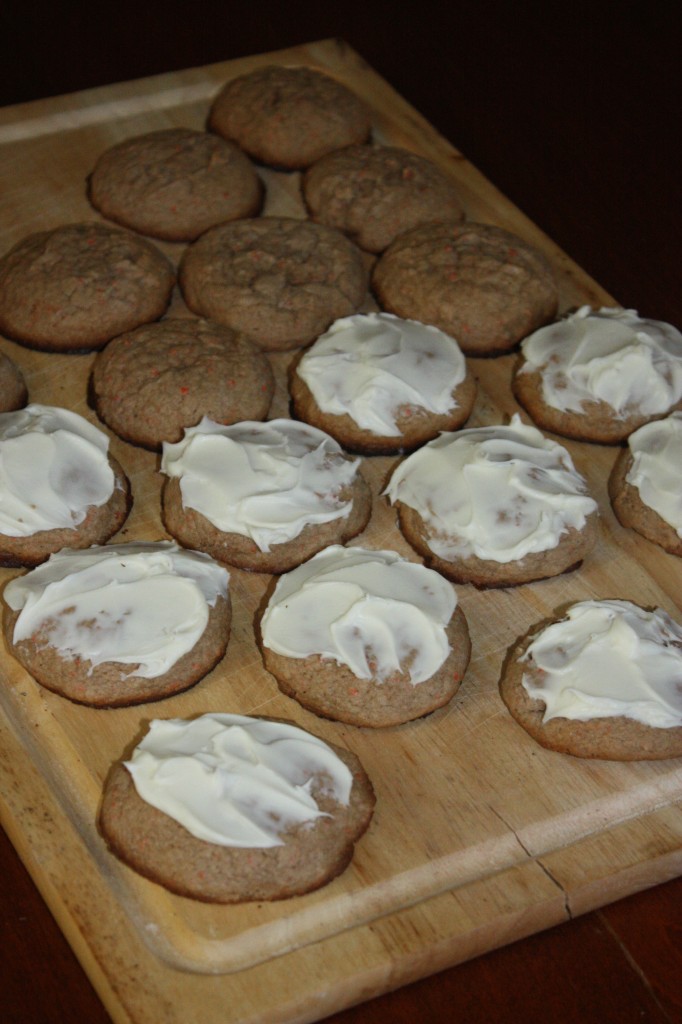 And enjoy these quick, simple, amazing cookies using cake mix.