These Lemon Cake Mix Cookies will do the trick when you are something sweet! With just 3 simple ingredients, you can have a delicious batch of cookies in no time. And what could be better than lemon cookies made with cake mix.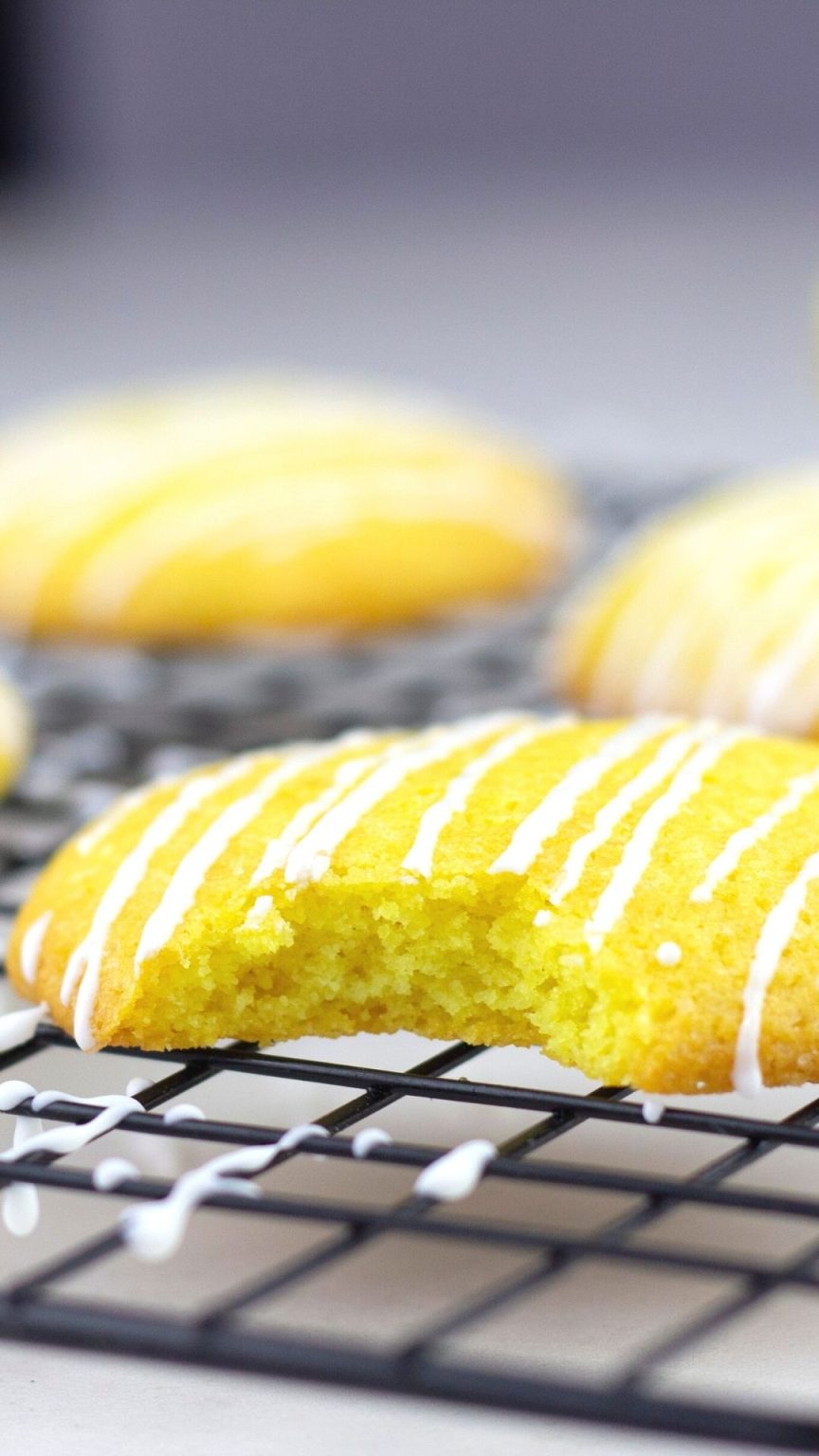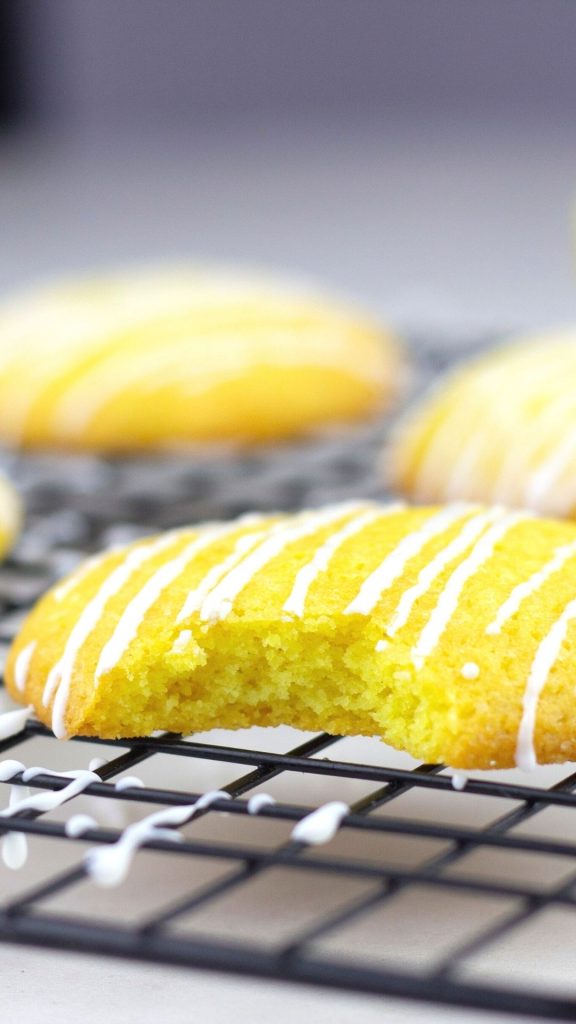 Instagram is one of my favorite places to be. Join us as we share our Perfectly Imperfect Life with recipes, crafts, parenting, and fun! Be sure to check out our stories for real-time fun!
Lemon Cookies Made with Cake Mix
There are cookies…and then there are Lemon Cake Mix Cookies. These are not your average, every day cookies. Made with just three simple ingredients, these cookies are bursting with flavor and will be sure to stand out at your next party or potluck. And the best part? They're so easy to make, anyone can do it!
No matter what the occasion, these cookies are sure to impress. Whether you're having friends over for coffee or looking for a unique dessert to bring to a potluck, Lemon Cake Mix Cookies are the perfect solution. bright, sunny flavor is the perfect pick-me-up on a gray day
What are Lemon Cake Cookies
Lemon Cake Cookies are a delicious and easy-to-make cookie made with just three simple ingredients: cake mix, butter, and eggs. That's it! These cookies are light and fluffy with a bright, lemony flavor that is perfect for any occasion. Soft and chewy, these cookies have everything you could want in a simple cookie recipe.
Ingredients
Get the full list of ingredients, with measurements, and step-by-step instructions at the bottom of the post in the printable recipe card.
Lemon Cake Mix
Eggs
Vegetable oil
Powdered Sugar Glaze as an added treat.
How to Make Lemon Cookies with Cake Mix
Mix together the ingredients in a large bowl.
Place the dough in the refrigerator.
Scoop using an cookie or ice cream scoop and place on a cookie sheet.
Bake. Take the cookies out and and let cool on a cooling rack.
Once the cookies are cooled, drizzle powdered sugar glaze over top.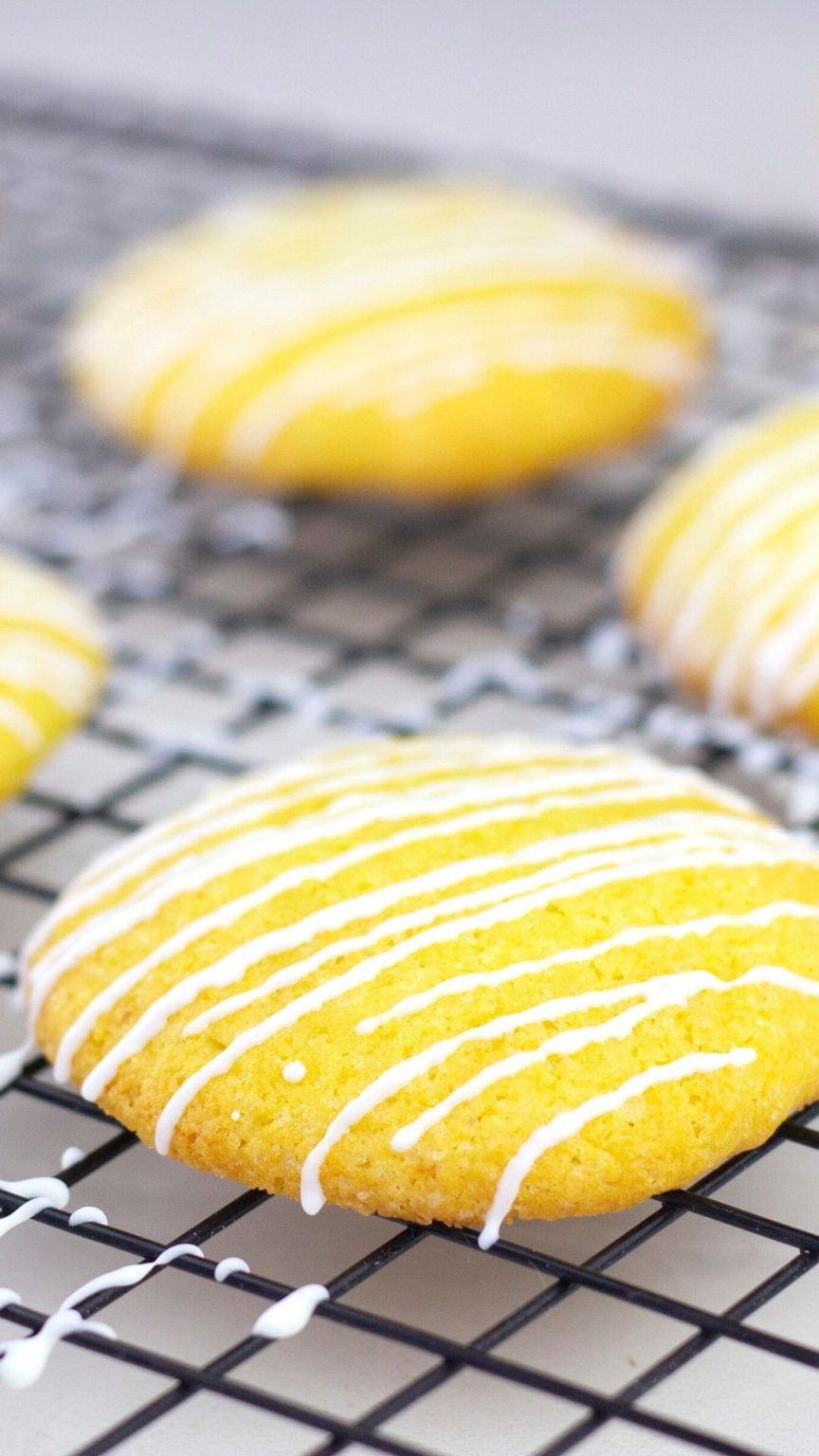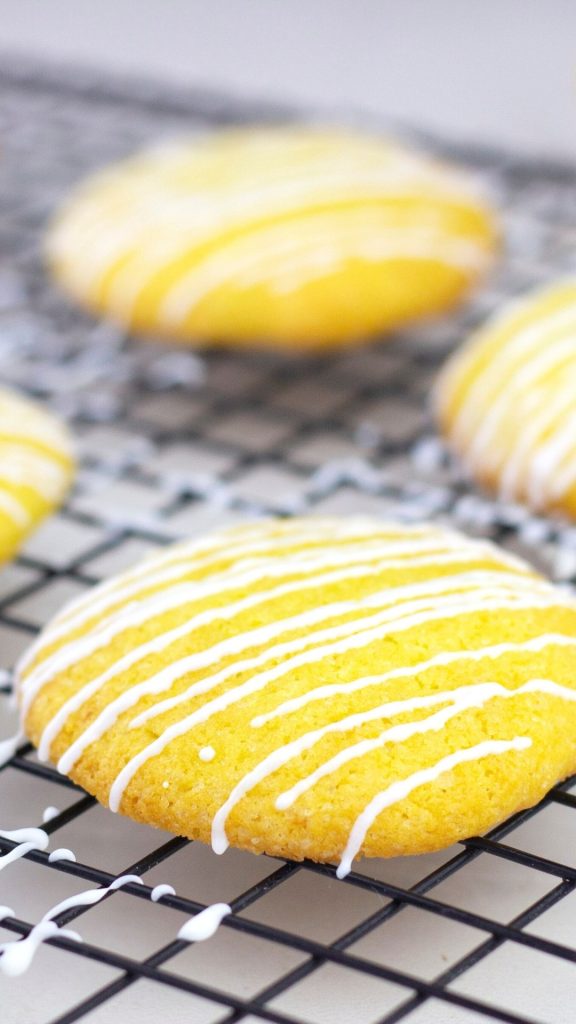 How Long Does it Take to Make 3 Ingredient Lemon Cookies
It takes about 20 minute of prep time to make the batter and then the cookies bake for 7 to 10 minutes. I like to refrigerate the batter for 30 minutes so that the cookies don't flatten to much. This is an optional step.
Can I Make Lemon Cake Mix Cookies Ahead of Time?
Yes, you can make the cookie dough ahead of time and refrigerate it for up to 3 days. Just be sure to bring the dough to room temperature before baking.
You can also freeze the cookie dough for up to 3 months. Just place the dough balls on a baking sheet and freeze for about an hour. Once they're frozen, you can transfer them to a freezer bag. When you're ready to bake, there is no need to thaw the dough, just place them on the baking sheet and bake as directed.
Lemon Cake Mix Cookies with Glaze Substitutes
Lemon pound cake mix cookies- You can use pound cake mix to make these cookies. In that case, you would want to use lemon juice in place of the water. You can also also add in lemon zest.
Powdered sugar instead of glaze- You can roll these cookies in powdered sugar. Sometimes these are called lemon crinkle cookies.
Add cream cheese- Cream cheese can be added into the batter for a truly decadent cookie.
Add chips- White chocolate chips, chocolate chips or even strawberry chips can be added to these cookies.
Shredded coconut is another great tasting add in.
Use lemon zest or ven lemon juice in the batter. There is no need to add more lemon flavor to these cookies, but you can add even more flavor with this trick.
You can also make these cookies in other flavors. I have made cake mix cookie recipes like Vanilla Cake Mix Cookies, Easy Cake Mix Peanut Butter Cookies, Cake Mix Carrot Cake Cookies Recipe, Funfetti Cake Mix Cookies, Unicorn Cake Mix Cookies and Rolo Cookies with Cake Mix.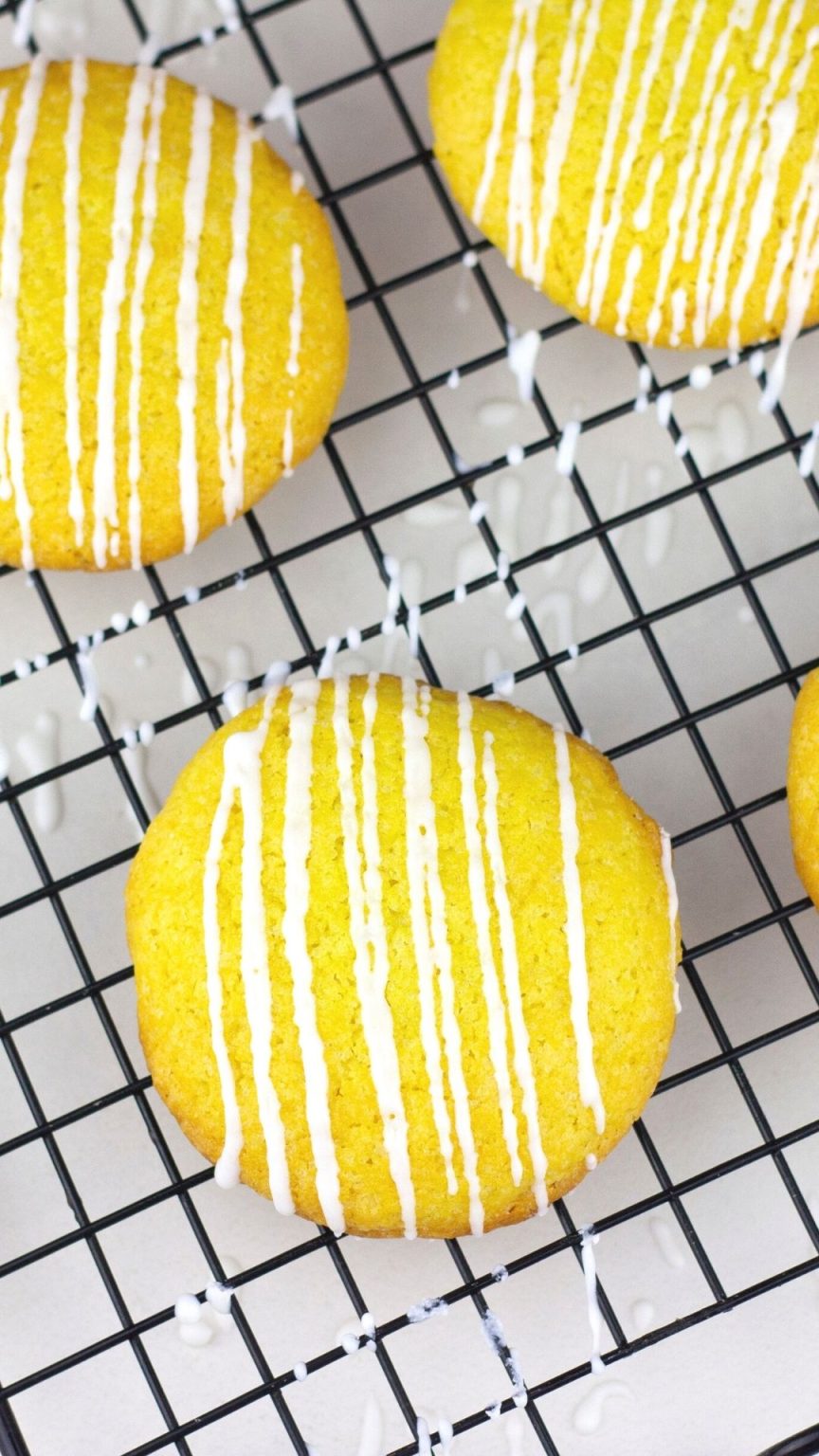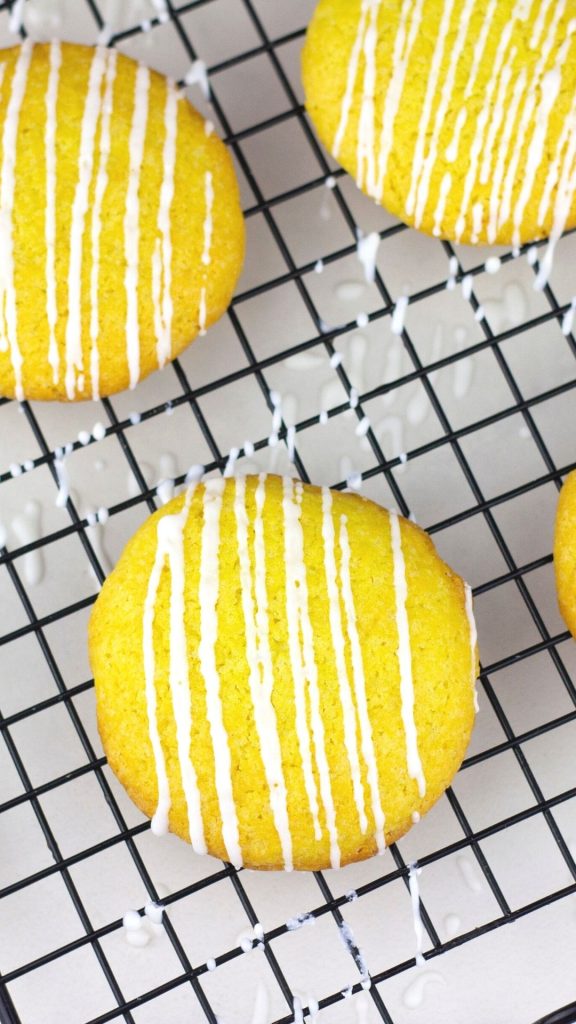 Decorating the Cookies
I like to add a powdered sugar glaze or a lemon flavored powdered glaze.
You can also roll the cookie dough balls in powdered sugar. Some people like this the best. If you want to make it easier by using the cookie scoop, making the cookie dough ball and drop it directly into the powdered sugar. This saves you from making a mess on your hands.
Can I add sprinkles to these cookies?
Absolutely. Any type of sprinkles will work. I like to use nonpareils because they don't melt in the oven.
If you want to get really fancy, skip the powdered glaze and you can dip the cookies in white chocolate or milk chocolate. Or you can lemon glaze drizzle the chocolate over the cookies.
How to Store
Where to Keep Easy Lemon Cookies with Cake Mix
Lemon Cake Mix Cookies should be stored in an airtight container at room temperature. They will last for about a week stored this way. I love to store the cookies in a plastic container with a lid, a cookie carrier, or a cookie jar
Can I Freeze Lemon Cake Cookies?
Yes! These cookies freeze well. Be sure to store them in a freezer safe, airtight container. or freezer bag. I like to freeze the cookies on a plate or cookie sheet first so that the cookies do not stick together when they are in the bag. They will last for 3-4 months.
Love Recipes? Join our Facebook Group, The Best Recipes Because Mama Loves to Eat
How do you Make Lemon Cake Mix Cookies Vegan?
Most of this recipe is already vegetarian except that it uses eggs. To make the recipe vegan, you would replace the eggs with a vegan egg replacer. You can also swap the egg with a flax egg. Another option is to use a 1/4 cup of applesauce in place of the egg.
For the glaze, you can either use a powdered sugar glaze using almond milk or use The Best Oat Milk Recipe in place of the milk or make a lemon flavored glaze with a vegan friendly powdered sugar and fresh lemon juice.
Baking Tips Lemon Drop Cookies with with Cake Mix
These are truly Easy Peasy Lemon Cookies. There are very few ways to make that you can mess them up. However a few tips that can make these cookies even easier.
You can use a hand mixer or beaters for this recipe. Using a hand mixer will give you a chewier cookie.
Add the egg and melted butter together first. Then add it to the cake mix. This will give an overall better texture to the cookies.
Add your extra. Did you check out the substitution list? There are a lot of great to ideas to add into your cookies.
Refrigerate the dough. This is to prevent the cookie dough from spreading too much and making very thin, crispier cookies. It also makes the dough easier to work with.
If you want the cookies to all be uniform and bake evenly, use a Cookie Scoop.
Use parchment paper. Using parchment paper helps to prevent the bottoms of the cookies from getting too brown. It also helps prevent sticking. You can also use a silicone baking mat.
Do not over bake the cookies. When you remove them from the oven, make sure they are starting to set but they should not be brown. If the cookies are brown, they are overbaked.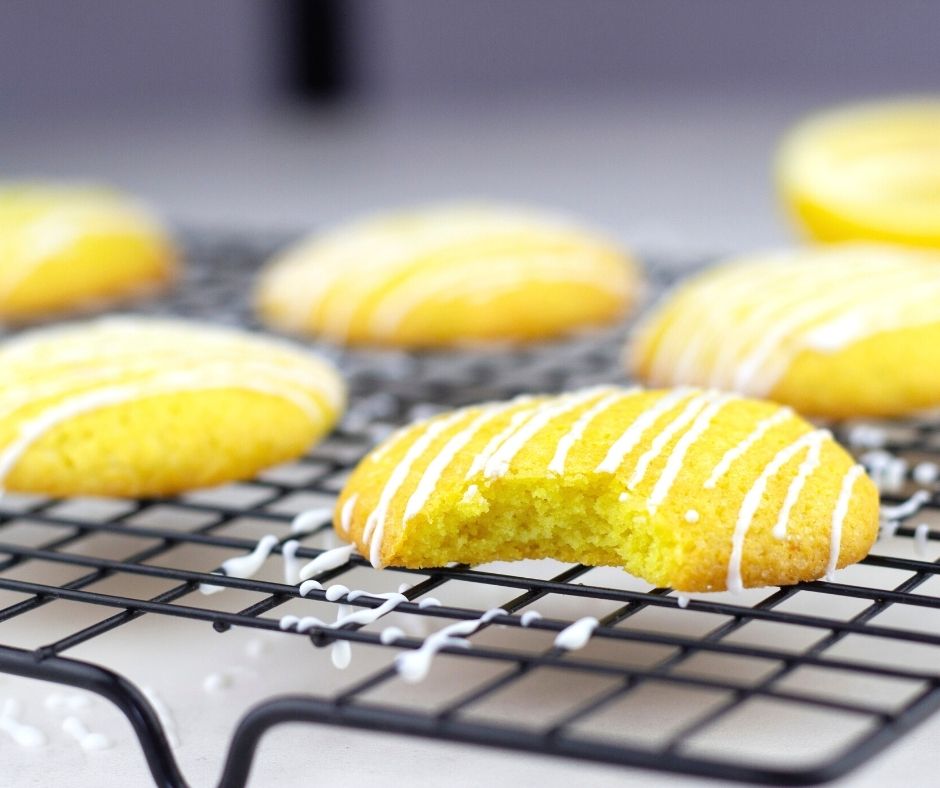 Want More Lemon Desserts?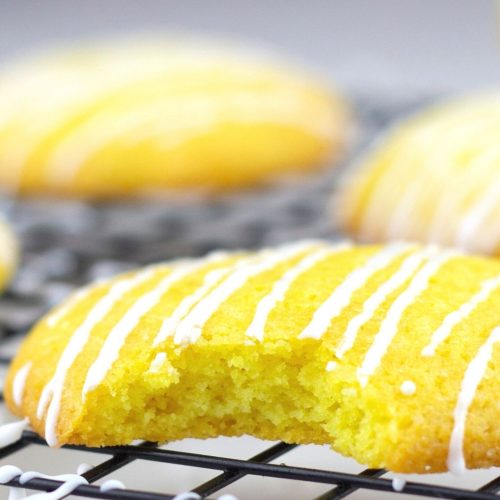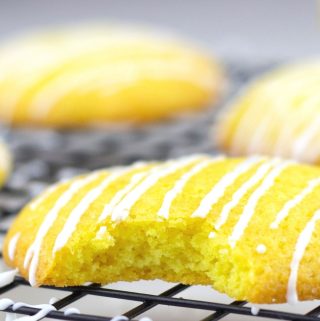 Lemon Cake Mix Cookie
These Lemon Cake Mix Cookies will do the trick when you are something sweet! With just 3 simple ingredients, you can have a delicious batch of cookies in no time. And what could be better than lemon cookies made with cake mix.
Ingredients
1

box

Lemon Cake Mix

or pound cake and lemon juice

2

eggs

1/2

cup

vegetable oil
Directions
Preheat oven to 350 degrees

Mix together cake mix, eggs and oil in a bowl.

Refrigerate the batter for 30 minutes.

Make little cookie sized balls with the dough and set on greased cookie sheets.

Bake for 7-10 minutes.
Nutrition
Calories:
85
kcal
Carbohydrates:
18
g
Protein:
1
g
Fat:
1
g
Saturated Fat:
1
g
Polyunsaturated Fat:
1
g
Monounsaturated Fat:
1
g
Trans Fat:
1
g
Cholesterol:
14
mg
Sodium:
162
mg
Potassium:
15
mg
Fiber:
1
g
Sugar:
9
g
Vitamin A:
20
IU
Calcium:
48
mg
Iron:
1
mg