The Best Oatmeal Cake Mix Cookies ever! The best of both worlds collide in these Oatmeal Cookies Made with Cake Mix! Soft and chewy oatmeal cookies, combined with the delicious flavors of a classic yellow cake mix. A fun and easy way to enjoy your favorite cookie flavor, without all the fuss!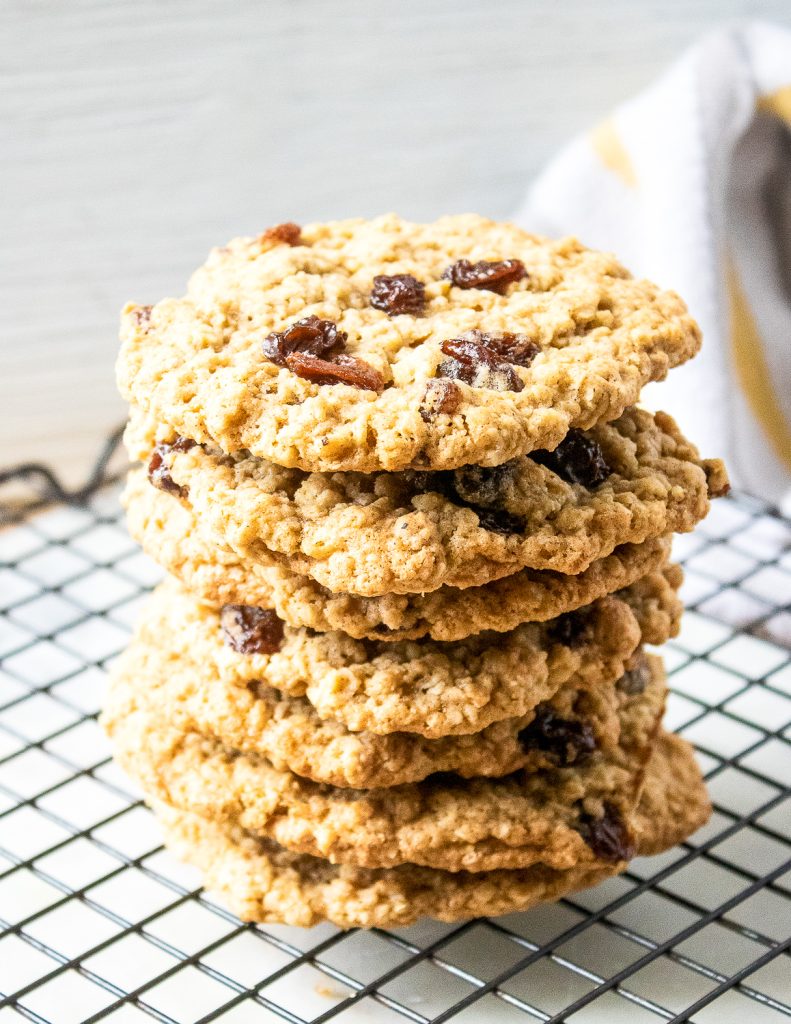 Instagram is one of my favorite places to be. Join us as we share our Perfectly Imperfect Life with recipes, crafts, parenting, and fun! Be sure to check out our stories for real-time fun!
Can Oatmeal Cookies be Made with Cake Mix
I seriously love baking with oatmeal. I make making peanut butter chocolate chip oatmeal cookies and raspberry oatmeal bars. I make the most amazing oatmeal breakfast cookies. Even the kids love them. But sometimes, I just want a basic oatmeal cookie. So when I am looking to save time and still have my oatmeal raisin cookies, I make oatmeal cake cookies.
These heart healthy cookies are packed with cinnamon and nutmeg flavor and only take a few ingredients thanks to the cake mix. That is the secret to these amazing cookies that come together in 30 minutes. I use a yellow cake mix as the base. It saves me a ton of time.
Need a oatmeal breakfast cookie recipe? 3 Ingredient Oatmeal Cookie Recipe
Why Make Oatmeal Raisins with Cake Mix
Oatmeal Cake Cookies are the perfect cookie. You are using a yellow cake mix so that half of your ingredients are already in the mix. You open the cake box and pour it into the bowl. Then you add a few more ingredients and you cookies are ready to scoop. Cake mix cookies are about the easiest cookies you can make, and I have yet to meet someone that can mess these cookies up.
These are cookies that my girls like to make. They are easy, less ingredients and come together in under 30 minutes.
Storing Oatmeal Cookies Made with Cake Mix
After the cookies have cooled completely, place them in an airtight container. You do not need to store these cookies in the refrigerator. The cookies will last for 3 to 5 days.
Freezing Oatmeal Cookies
It is easy to freeze oatmeal cookies. Once the cookies are cooled, you can freeze the cookies first on a plate or you can place them in the freezer bag right away. I always prefer to freeze the cookies first. This lets me take one cookie out at a time when I am ready to thaw the. if I freeze them all at once, they tend to stick together. Once you freeze them on the plate first, you can then move them to the freezer bag.
The cookies will last for about 3 months in the freezer.
Can These Cookies Be Made in the Air Fryer
I have made cookies in the Air Fryer but I have not made these cookies in the Air Fryer. You can use the direction from the other cookies to make these oatmeal cookies in the air fryer, but the baking time might be a little different so watch to make sure the cookies do not burn.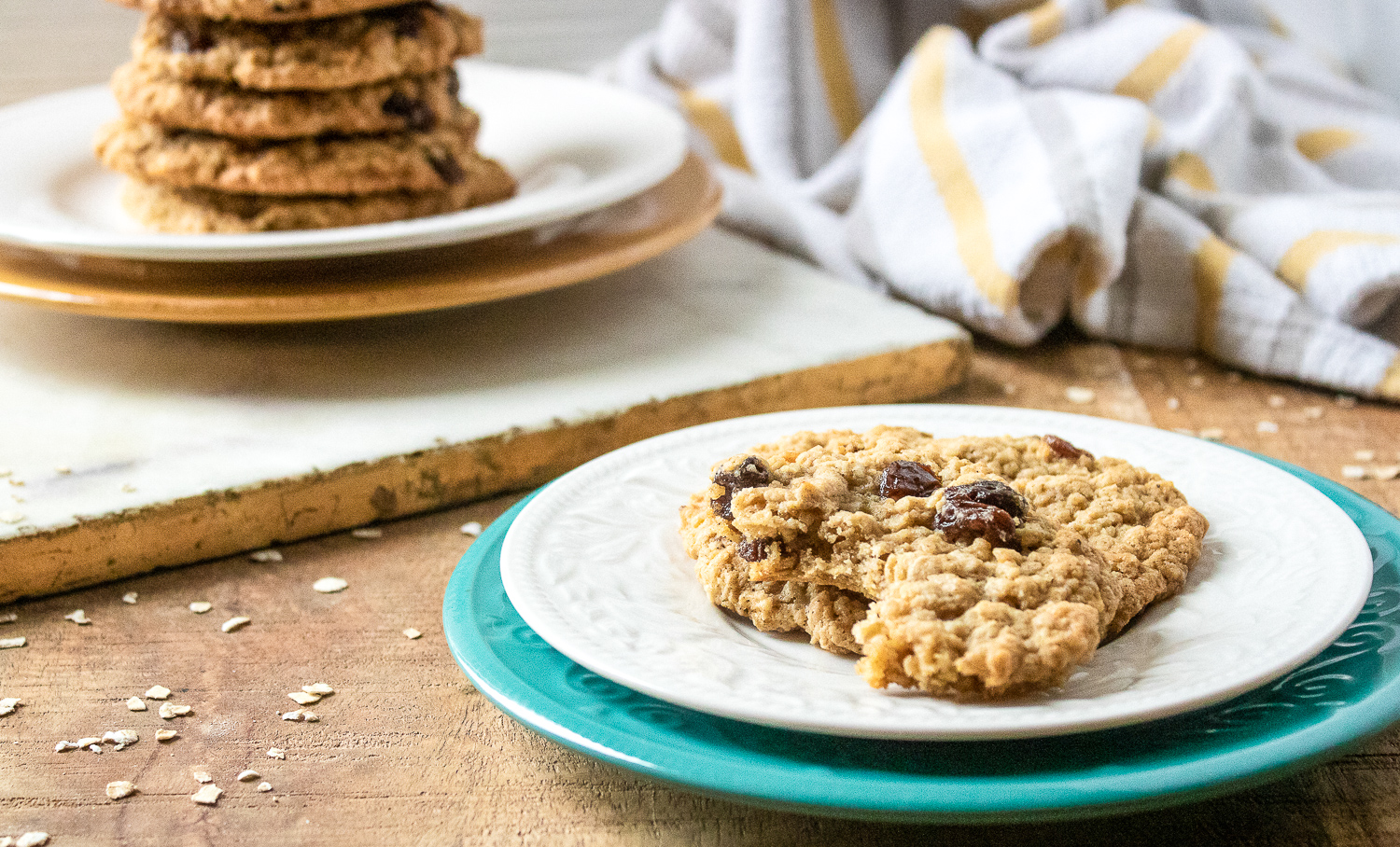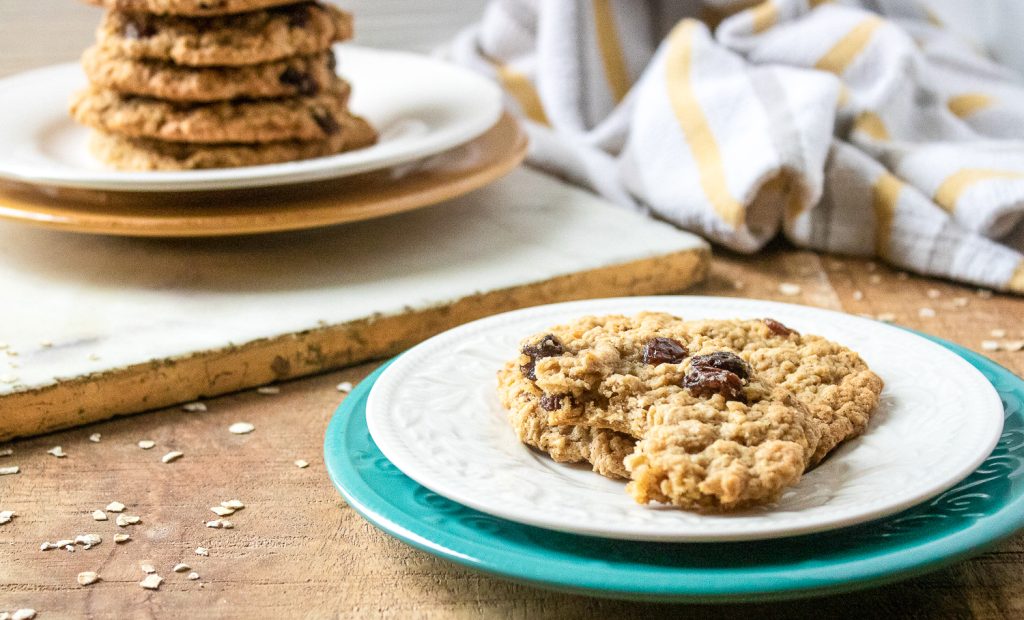 How to Make These Into Cake Mix Oatmeal Raisin Cookies
So with this cake mix oatmeal cookies recipe, you easily add raisins to it. There are a lot of things that you can add in to make these cookies even better. When you are making yellow cake mix oatmeal raisin cookies, you want to add about 1/2 cup of raisins. You can also add in nuts, usually walnuts but pecans will work too. Chocolate chips are another delicious choice. Cranberries is another family favorite.
How To Make Low Calorie Oatmeal Chocolate Chip Cookies
Cookies in general are not considered low calorie. So there are a few things that you can do to change this recipe to make it lower calorie. It is easy to make healthy oatmeal cookies with no butter. I like to swap applesauce for butter. If you use unsweetened applesauce the calories come way down. While you can swap the butter, you will still want to use the oil because you don't want to change the texture of the cookies too much. However, to keep the cookies a little more heart healthy, you can swap the shortening with coconut oil. This makes the cookies a little better for you than traditional shortening.
To make these heart healthy oatmeal cookies even lower in calories, you can use a sugar free cake mix. The selections are usually limited at the grocery store but there is usually yellow and chocolate, and that's really all you need to this.
If you are trying to make heart healthy oatmeal chocolate chip cookies, I would go light on the chocolate chips or I would use sugar free chocolate chips. I like Lily's brand.
No Sugar Oatmeal Chocolate Chip Cookies
To make these cookies without sugar, you will need to get a sugar free cake mix. Most stores offer them in yellow cake so that should not be an issue. Then you want to get a sugar substitute brown sugar. I live the one by swerve. It makes works amazingly.
Are These Weight Watchers Friendly?
Even using the sugar free cake mix and applesauce in place of butter and brown sugar substitute, these cookies still come in at 5 points per cookie. On my husband's plan, the cookies come in at 4.
How to Know When Oatmeal Cookies Are Ready
Since the cookie sizes might be different or the oven temperatures can be different, you want to start judging when the cookies are done by the time provided, but then you want to check the cookies to make sure they are not burning. You want the cookies to be just starting to golden brown along the edges. The cookies will be just starting to take on color but do not wait for the cookies to be browned. This will mean the cookies will be hard and burned. When the cookies are done, the centers will still be a little soft. The cookies will set as they cool.
I like to use a cookie scoop to make sure all of my cookies are the same size. Not only do the cookies look pretty, they are all the same so they cook at the same time. I can trust that the cookies are not going to get burned while another is under done.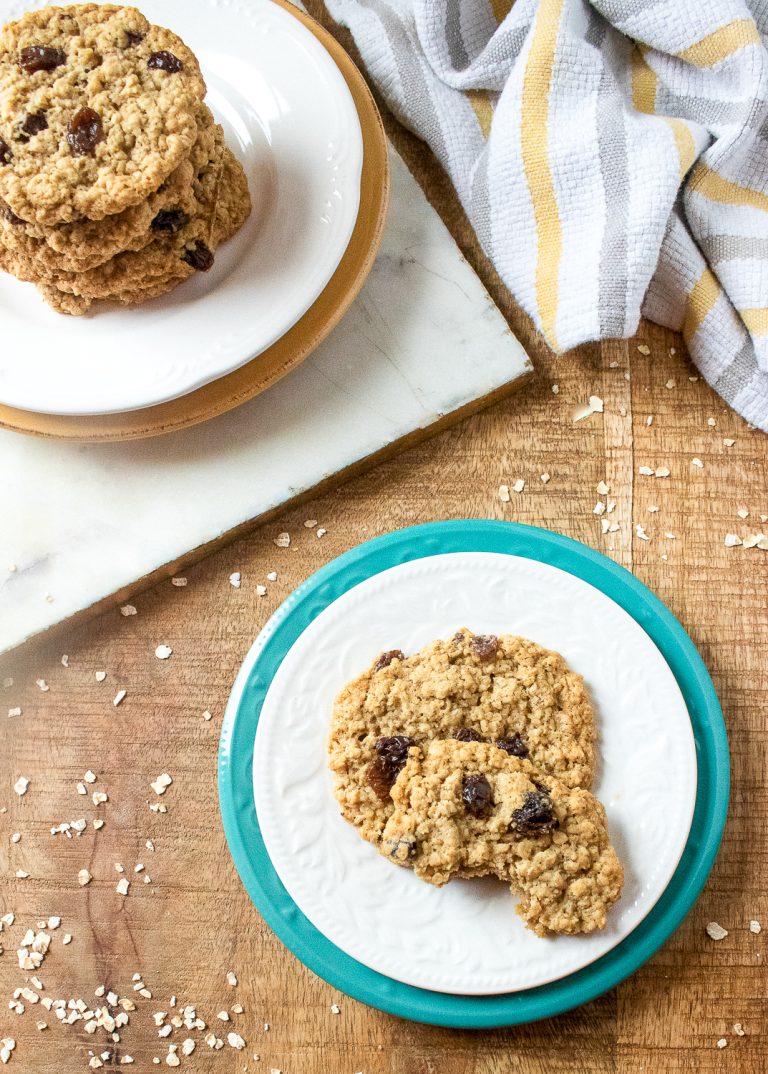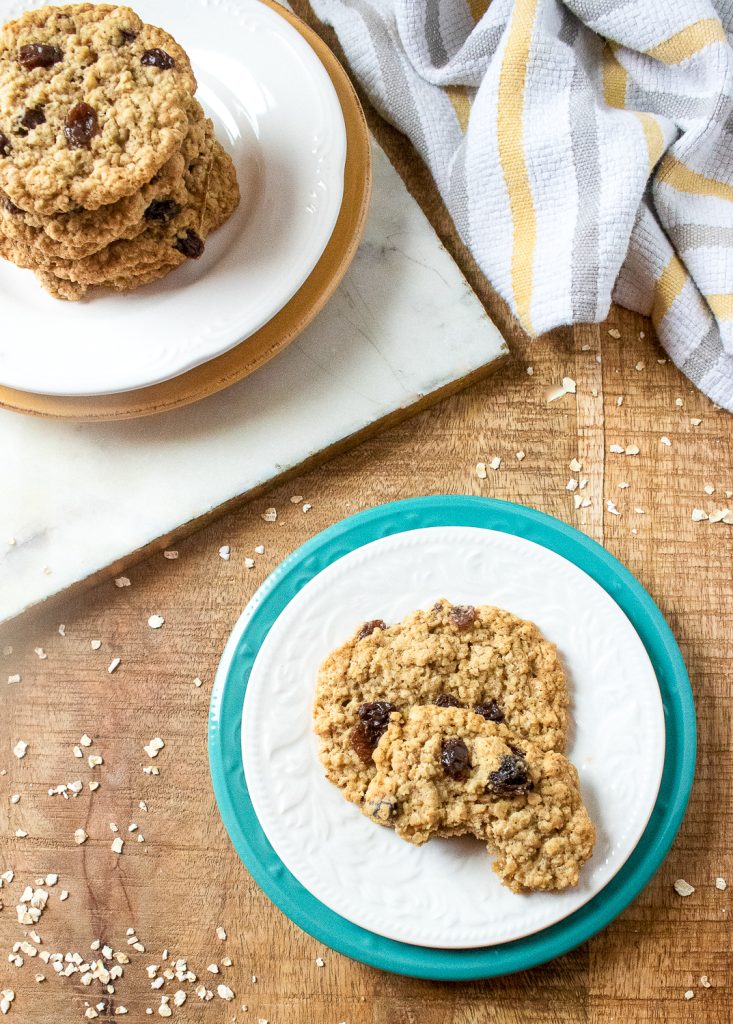 Ingredients
Get the full list of ingredients, with measurements, and step-by-step instructions at the bottom of the post in the printable recipe card.
These cookies are based off of my 3 ingredient cake mix cookies, however, there are a few other ingredients in this recipe because it needs the things associated with oatmeal cookies.
Yellow Cake Mix– It doesn't matter what yellow cake mix you use. In an absolute pinch, you can use a white cake mix, but I feel like there is a little bit less flavor in the white cake mix.
Brown Sugar- The brown sugar adds a delicious richness to the cookies. Brown sugar also adds a moisture to the cookies. If you are in a pinch, you can use white sugar and add a little molasses or maple syrup. You can also use white sugar alone.
Butter – I like to use salted butter when I am baking. If you are using unsalted butter, you will need to add a pinch of salt to the cookies.
Shortening- Shortening give these cookies a fabulous texture. You can also use coconut oil in place of shortening.
Water- This keeps the cookie dough loose enough to work with.
Ground cinnamon- Cinnamon is a must with oatmeal cookies. Some people like ot add a dash of nutmeg too or in place of.
Egg- I like to make sure the egg is at room temperature before using.
Quick-cooking or old-fashioned oats- You do not want to use instant oats.
Optional Add in– Raisins, dates, or cranberries, walnuts, chocolate chips or peanut butter chips
How to Make Oatmeal Cookies with Cake Mix Recipe
This is one of those crazy easy to make recipes. There is not a lot of steps.
After preheating the oven, mix together all of the ingredients.
Scoop the cookies onto the tray and you are to bake.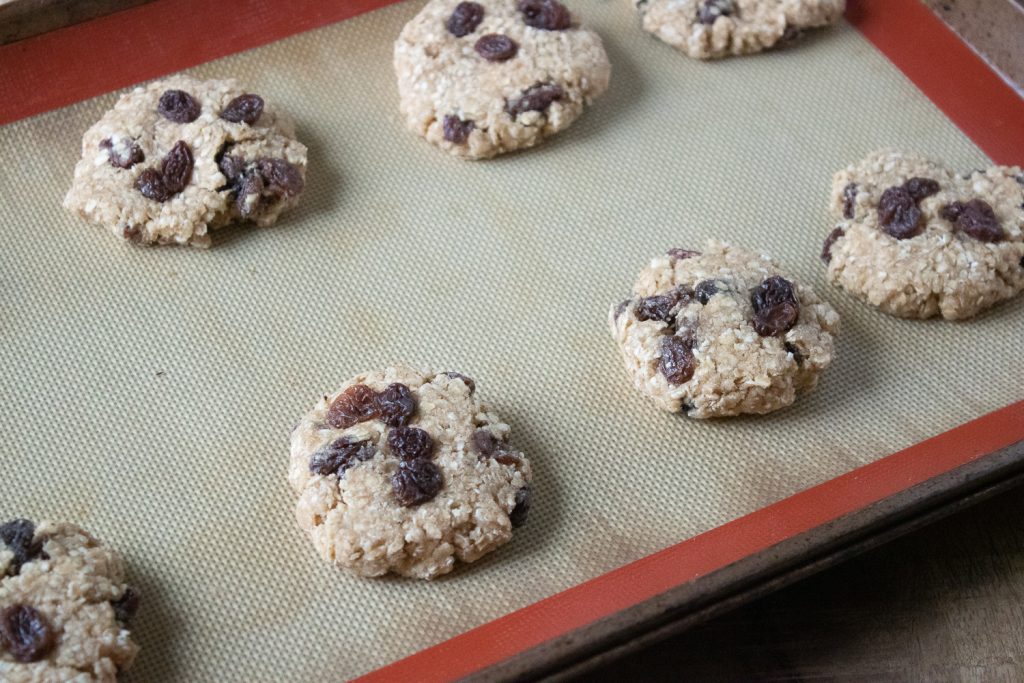 Bake the cookies and you will be enjoying the perfect cake mix oatmeal cookies in no time.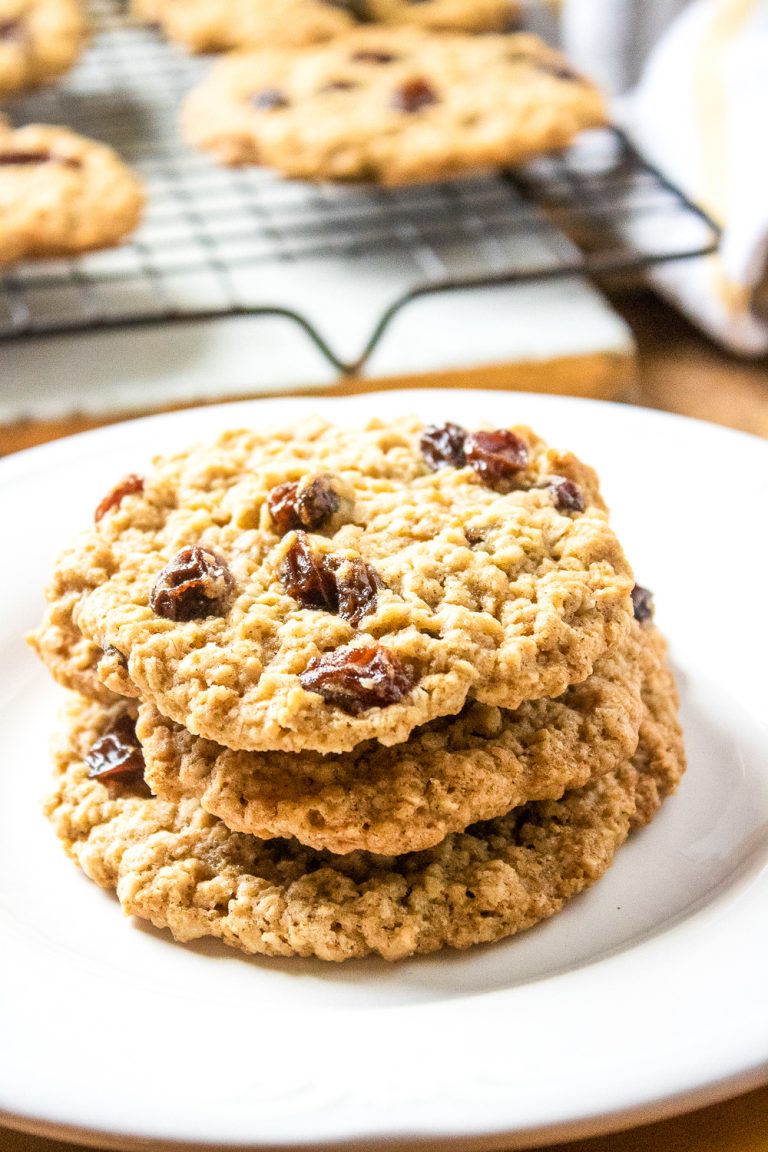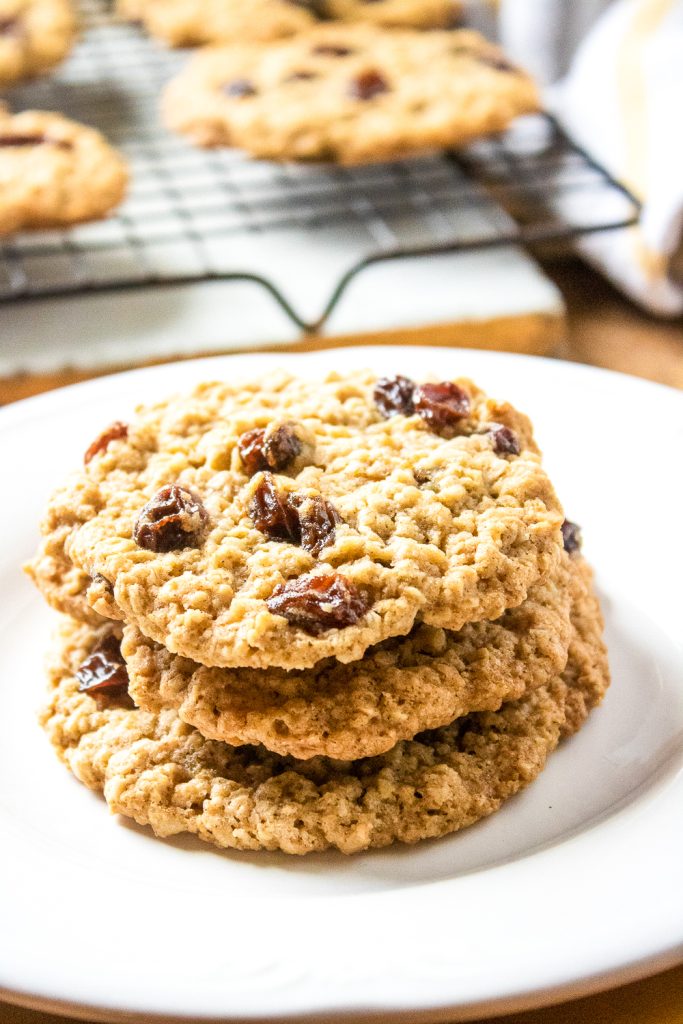 More Cake Mix Cookie Recipes
Do you love cake mix oatmeal cookies? Come join us in our Facebook group and get even more recipes. Be sure to share this recipe .
Love Recipes? Join our Facebook Group, The Best Must Try Recipes, Easy Delicious Recipes for Everyone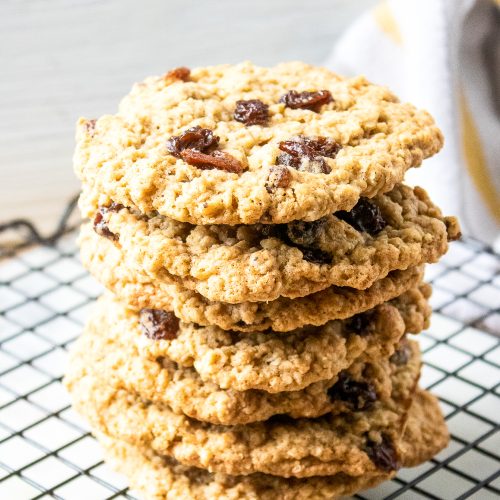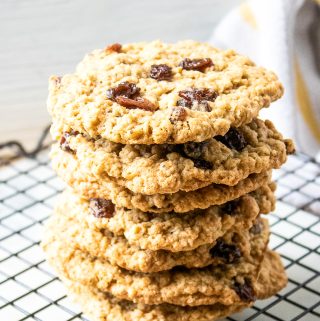 Oatmeal Cake Mix Cookies
The Best Oatmeal Cake Mix Cookies ever! The best of both worlds collide in these Oatmeal Cookies Made with Cake Mix! Soft and chewy oatmeal cookies, combined with the delicious flavors of a classic yellow cake mix. A fun and easy way to enjoy your favorite cookie flavor, without all the fuss!
Ingredients
1

box

yellow cake mix

1/2

cup

packed brown sugar

1/2

cup

butter

softened

1/2

cup

shortening

2

tablespoons

water

1 1/2

teaspoons

ground cinnamon

1

egg

2

cups

quick-cooking or old-fashioned oats
Directions
Preheat oven to 375°F or 350°F if you are using dark or nonstick pans.

In a bowl, mix the cake mix, brown sugar, butter, shortening, water, cinnamon and egg together on medium for about 1 minute.

If adding any add ins, use a spoon to fold them in now.

Scoop the dough and place it on the ungreased cookie sheets and flatten them down slightly .

Bake the cookies for 9 to 12 minutes. The centers will be soft and then let cool for 5 minutes.
Nutrition
Calories:
89
kcal
Carbohydrates:
14
g
Protein:
1
g
Fat:
3
g
Saturated Fat:
1
g
Polyunsaturated Fat:
1
g
Monounsaturated Fat:
1
g
Trans Fat:
1
g
Cholesterol:
4
mg
Sodium:
89
mg
Potassium:
27
mg
Fiber:
1
g
Sugar:
8
g
Vitamin A:
10
IU
Vitamin C:
1
mg
Calcium:
32
mg
Iron:
1
mg