Cheesesteak Egg rolls are a huge hit in my house.
Ingredients:
Steak sandwich meat, like steakums. These can be found in the freezer sections. If unavailable, You can also use chopped steak or minute steaks.
Cheese
Egg roll wrappers
onions- optional
Preheat oven to 425, or temperature on the back of the egg roll wrapper package. Cook the steak meat. Saute onions if desired. Next, lay out the egg roll wrapper and fill with the steak meat.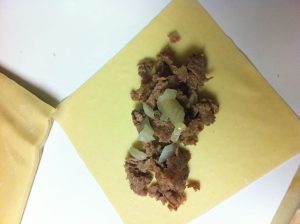 Add cheese on top.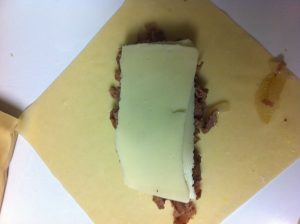 About half a slice.  Then fold up the bottom, and then the sides.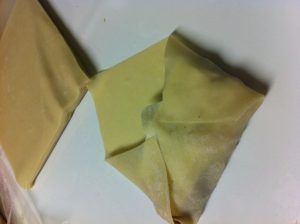 Dab water along the edges and fold the last side over and form into a roll. Place on a greased cookie sheet.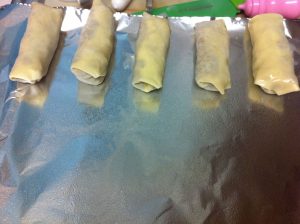 Bake about 9-10 minutes until golden and crispy.
They also freeze well. You can freeze them before baking them, and then when you are ready to use them, take them out and bake them, even frozen for about 20 minutes. You can also bake them first and then freeze them. Doing it this way, when you are ready to reheat, you can pop them in the oven for 10 minutes or so to reheat or even the microwave.