My kids have never been huge on milk. Well, I mean white milk. When the kids were young, the doctors told me to give them chocolate milk to get the to drink their milk. It worked great but I hated that all of the chocolate milk I could find was filled with high fructose corn syrup. And many of them also had artificial growth hormones. And adding syrup to the milk was no better. It was really hard to find a good quality milk. But Tru Moo is different. It contains 8 essential nutrients and each flavored milk is only just sweet enough. Visit TruMoo for more information
Since mornings are a hassle around here, the go to breakfast is often times cereal because it is fast. But the kids get tired of cereal and I really want them to have something more filling to get them through their mornings. I kept hearing about overnight oats. We have tried several recipes that I found online and the kids have been loving them.
That is when I thought it would be great to try TruMoo in overnight oats. It would only add a small amount of sugar, just the right amount of chocolate and by mixing it with peanut butter, it would be like a peanut butter cup.
Want more peanut butter recipes? We have a peanut butter chocolate chip oatmeal cookies. Also try Peanut Butter Chocolate Lava Cake, Honey Peanut Butter Granola Bars, Tagalong Peanut Butter Cupcakes, The best Peanut Butter Cookies Recipe, and Chocolate Peanut Butter Chip Bread Pudding Recipe
Chocolate Peanut Butter Overnight Oats using TruMoo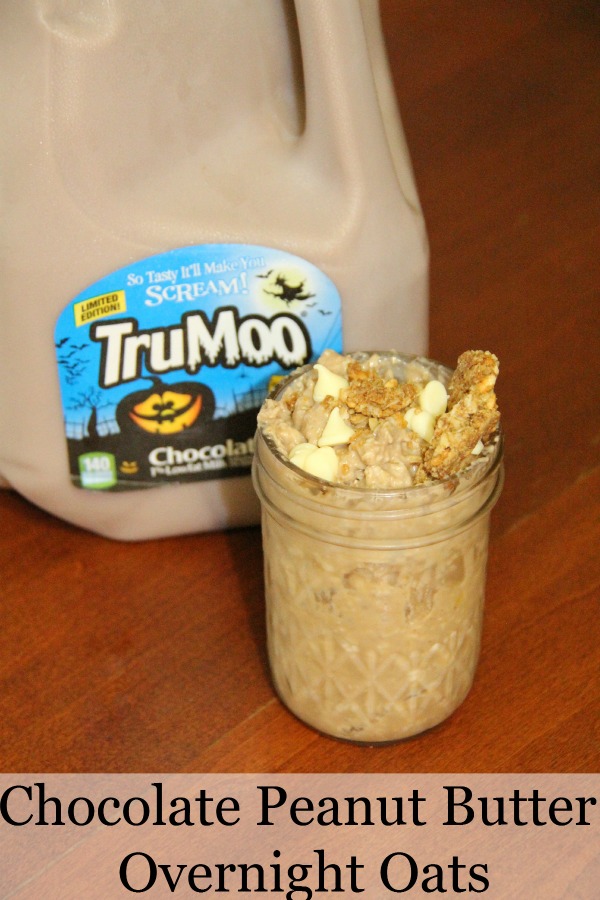 Ingredients:
1/2 cup of old fashion oats or quick cooking oats. Each gives it a differnt texture.
1/4 cup of low-fat vanilla yogurt
1/3 cup of TruMoo chocolate milk
1 tsp vanilla
2 1/2 TBSP peanut butter
a pinch of salt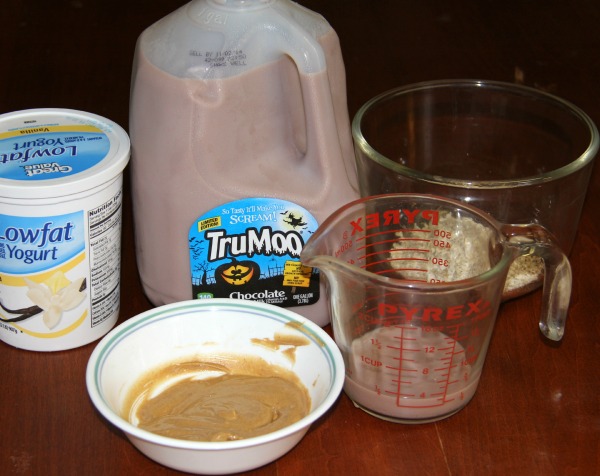 Place the peanut butter in a microwave safe bowl and microwave for 20 seconds.
Stir in the vanilla and salt.
Stir together the peanut butter, yogurt and milk with the oats.
Once everything is stirred together, place it in a small mason jar or other container.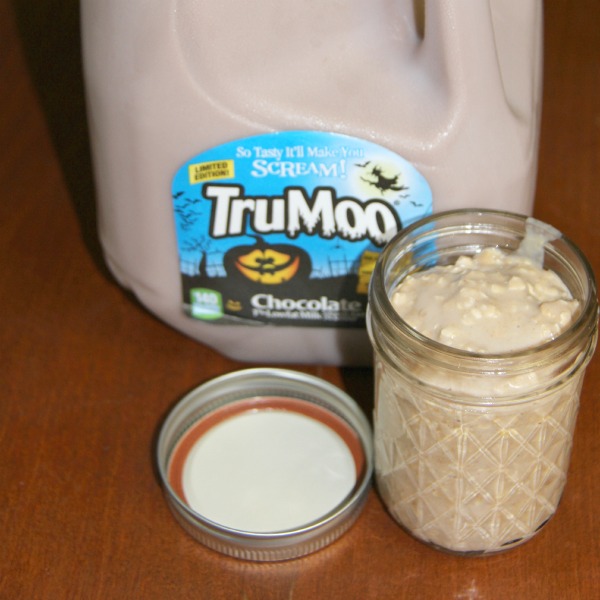 Put it in the refriderator over night or for about 8 hours.
In the morning, eat it directly from the fridge or heat it up slightly just to take the chill off.
Enjoy! So good! Add in some chocolate, peanut butter or white chocolate chips or some granola for crunch.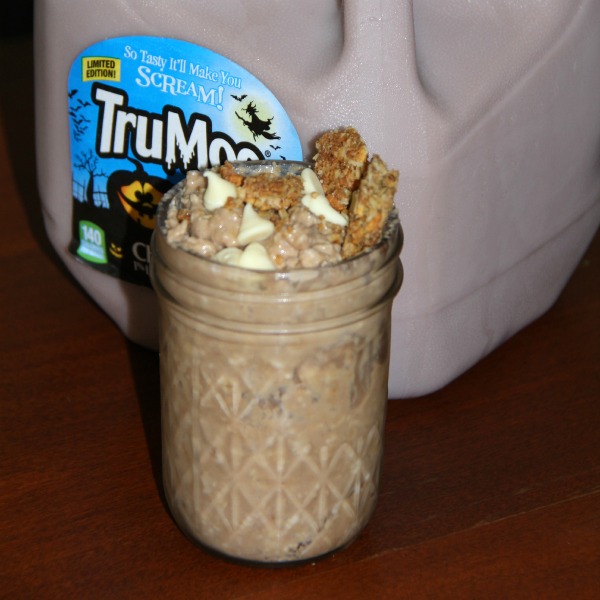 You can See more great ways to enjoy TruMoo by visiting the website.
Because we love TruMoo so much, I love that I get the chance to offer you a giveaway. Enter to win 5 coupons for $.75 off of TruMoo milk.
The giveaway will be open until 10/31 at 11:59. To enter "Like" TruMoo on Facebook, "Like" The Spring Mount 6 Pack on Facebook, and comment below: Click above to check out all the great flavors. Please comment below with your Facebook name. What TruMoo flavor are you most excited to try.?