I have always hated to waste food. So, I love the idea of recipes that use food that maybe wouldn't taste the best as-is. That is what I love about bread pudding. But I also love to put a twist on things. So I decided to make bread pudding with a twist. It wasn't hard to decide how to make my bread pudding. We love chocolate and we love peanut butter.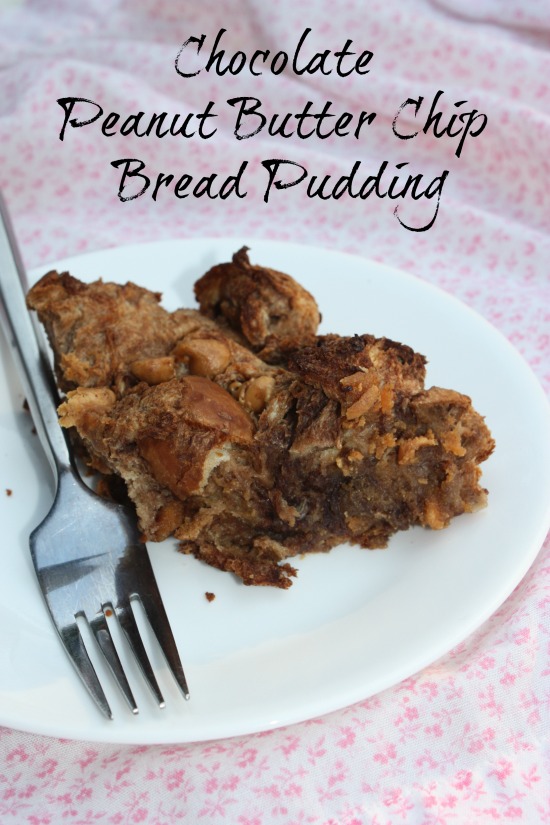 Want more peanut butter recipes? We have a peanut butter chocolate chip oatmeal cookies. Also try Peanut Butter Chocolate Lava Cake, Honey Peanut Butter Granola Bars, Tagalong Peanut Butter Cupcakes, Chocolate Peanut Butter Overnight Oats, and The best Peanut Butter Cookies Recipe
Chocolate Peanut Butter Chip Bread Pudding Recipe
6 cups stale bread.
1 1/4 cups peanut butter chips
4 eggs
3 cups milk
1/4 cup cocoa
1/2 cup white sugar
1/2 cup brown sugar
1 tablespoon vanilla
Start with a greased 9*13 pan. Rip the bread into pieces and put in the pan.
Sprinkle the peanut butter chips over the bread.
In a mixing bowl, beat together eggs, milk, sugars, cocoa powder and vanilla. Pour egg mixture over the bread. I like to use a large spoon to mix the bread and the egg/milk mixture together.
Bake at 350 for 50 minutes until a knife comes out clean.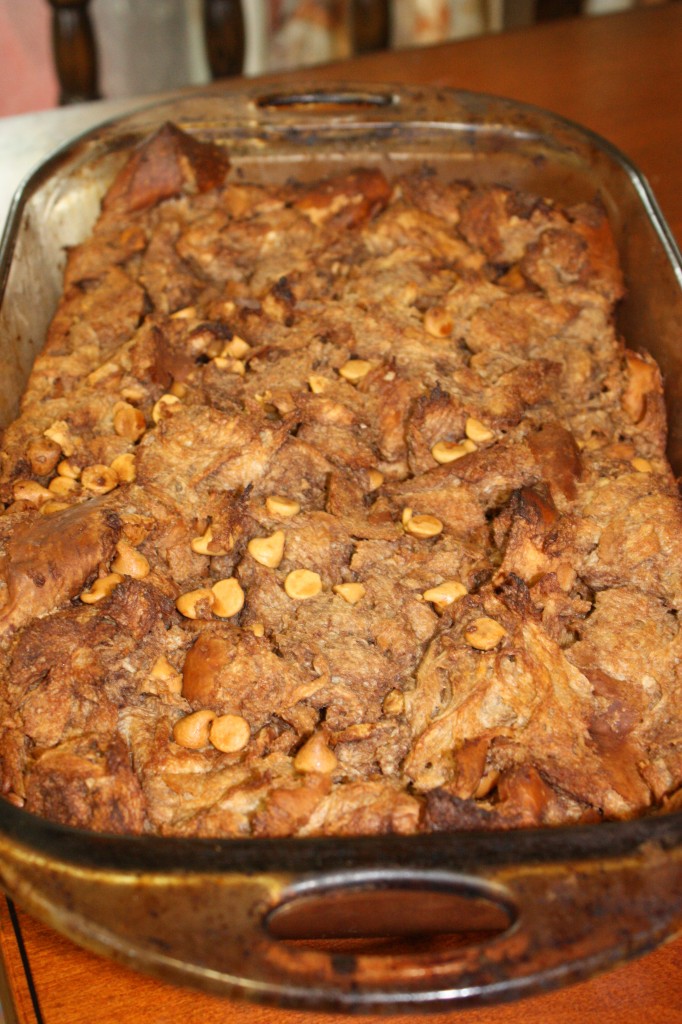 Enjoy!