Looking for fun Christmas activities for kids? Get these free Christmas printable activities to help kids stay in the holiday spirit. Kids will love these 2 Christmas Word Search puzzles and Christmas Word Scramble.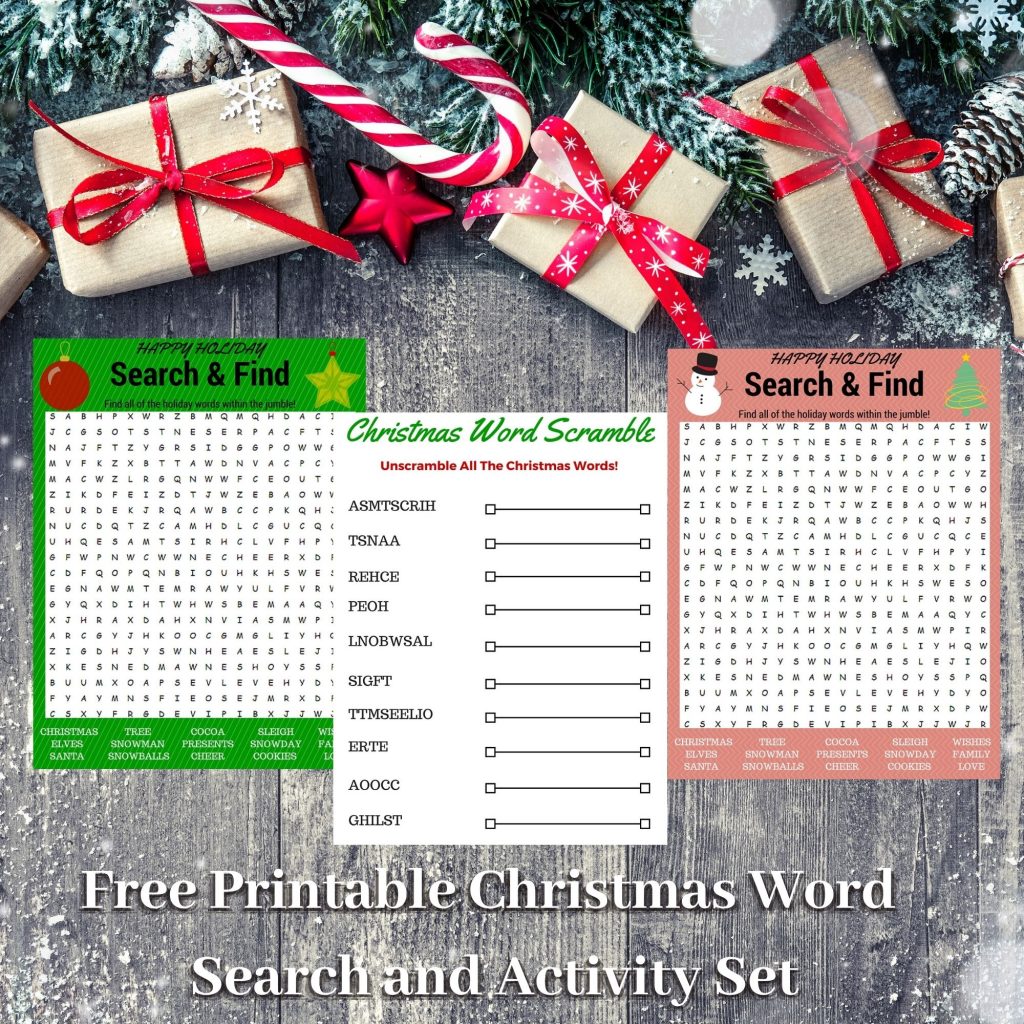 Free Printable Christmas Word Search
I love Christmas. I love seeing the Christmas lights and decorations everywhere. We spent the end of November and all of Christmas filling our time with Christmas activities, especially Christmas activities for kids. We are always looking for Christmas printable activities to help fill our time. That is why I love these printable Christmas word searches and Christmas word scramble.
How to Use This for Homeschool with Kids
It is easy to use this printable set as part of a homeschooling program. Kids will love using this word search and it is great way to help kids learn to find the letters and words. These printables are great for incorporating into holiday celebrations too.
Other Christmas activities we love are making Christmas cookies. The kids and I love to spend time making Christmas cookies. We have a list of over Christmas Cookies we love to make. We also make these great Christmas Tree Treats.
If you are looking for other Christmas activities for kids, we have over 70 Christmas crafts, including a simple Christmas tree craft. There are also Snowman crafts that kids will love too. We have snowman crafts for adults too.
One last Christmas activities for kids and adults, learn how to say Happy Holidays in ASL.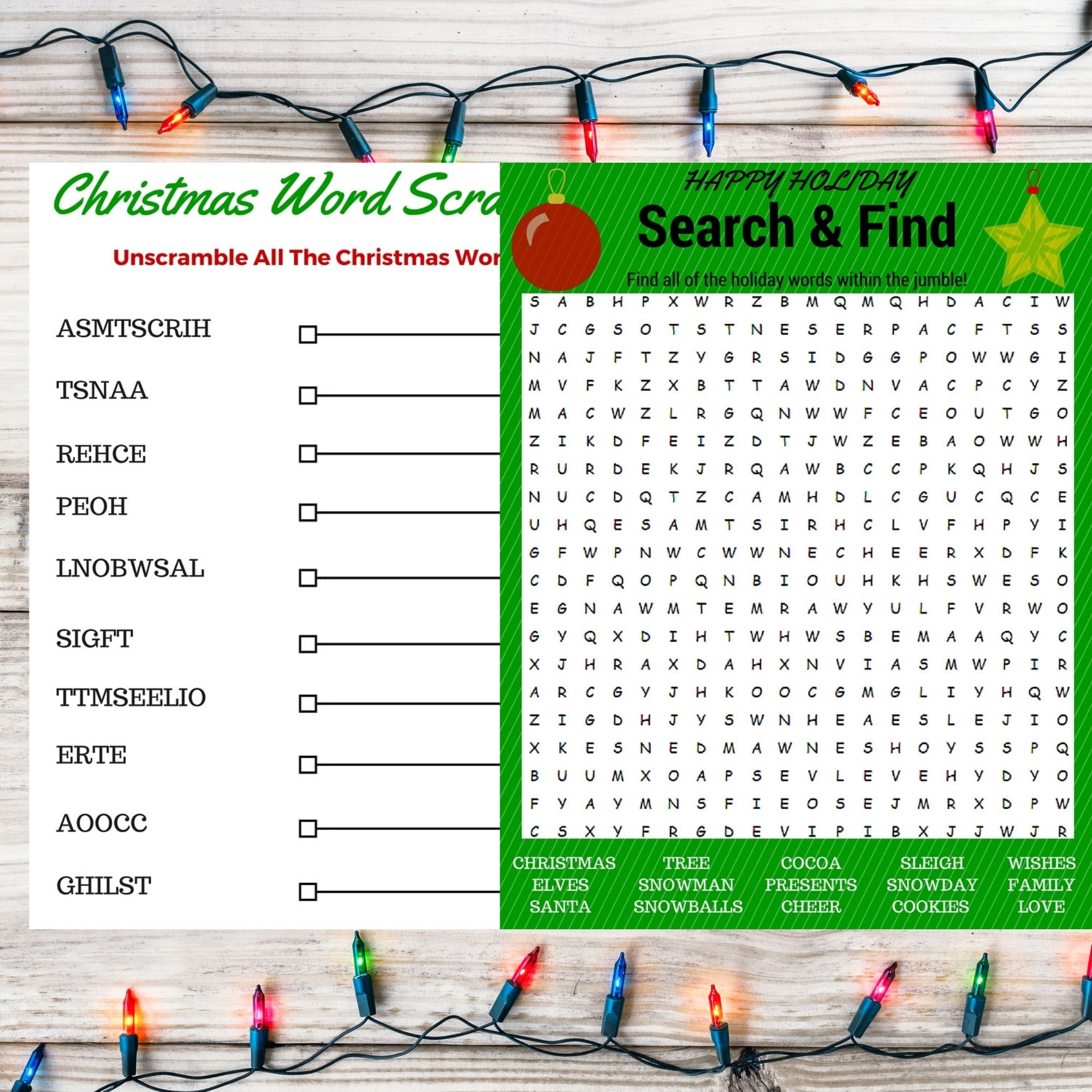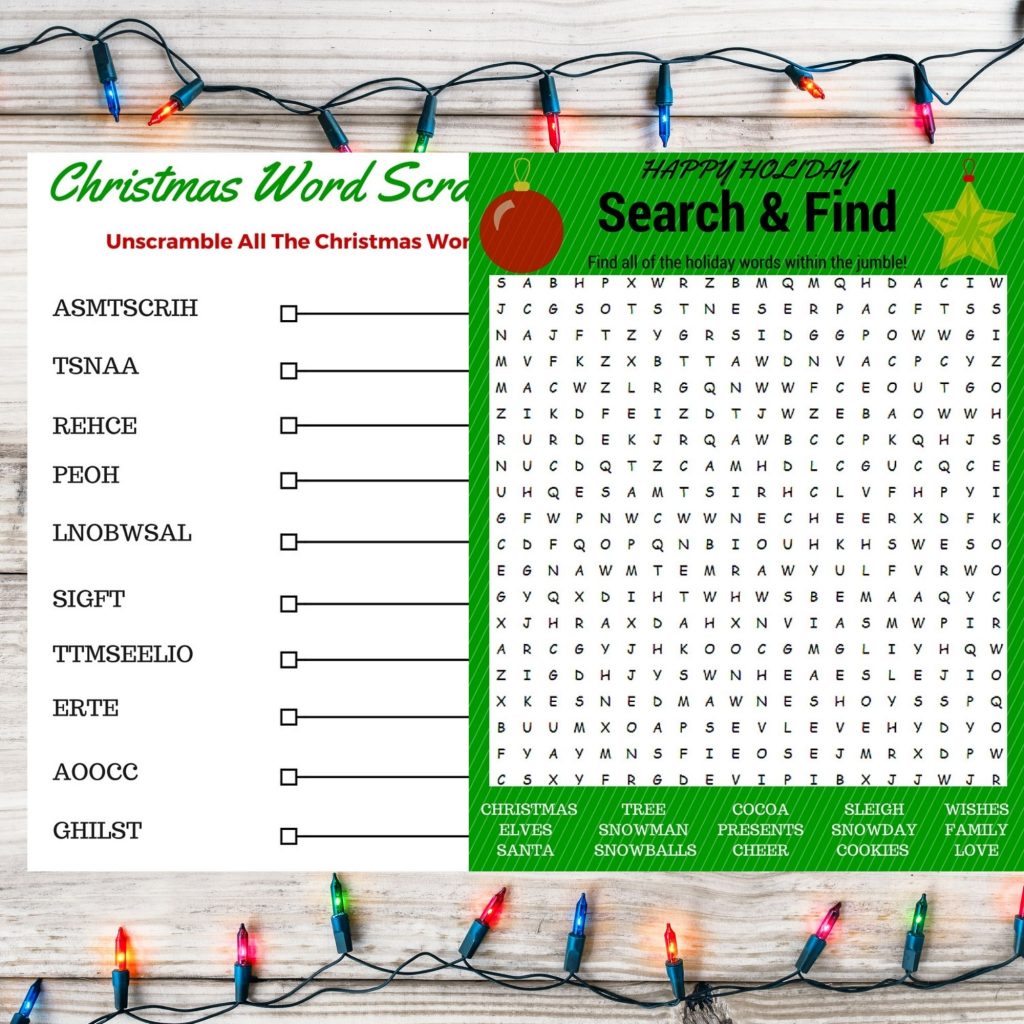 Ways to Preserve This to Use Year after Year
If you want to print this Christmas Word Search and activity set once and have it for year after year, you can laminate the word search after printing it. When the kids are ready to use it, have them use a dry erase marker. You can get an inexpensive laminator that will work great.
Another option is to save the file once you have downloaded it. This way you can print it again and again. Of course, you can save this page and come back and print it again anytime you like.
Christmas Printable Activities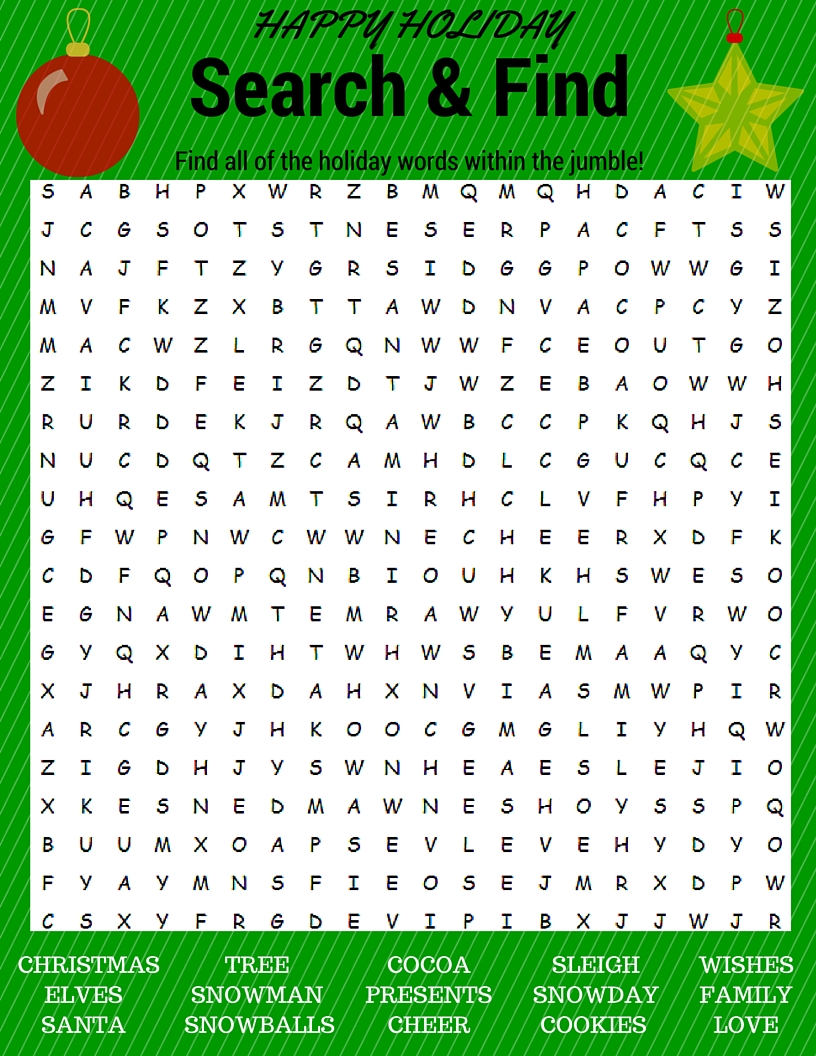 Christmas printable activities are great for giving kids something to do when it is too cold outside. These Christmas Printable Activities are also great for a get together with kids or something like a school holidays party.
Christmas Word Search
A Christmas word search is great for helping kids pass time. It is also great for keeping kids' minds active. A Christmas word search helps kids spot patterns and helps with spelling.
We have 2 Christmas word searches that kids will love. The Christmas word search will be perfect for kids at home, or it will make a great activity for a School Christmas Party.
Christmas Word Scramble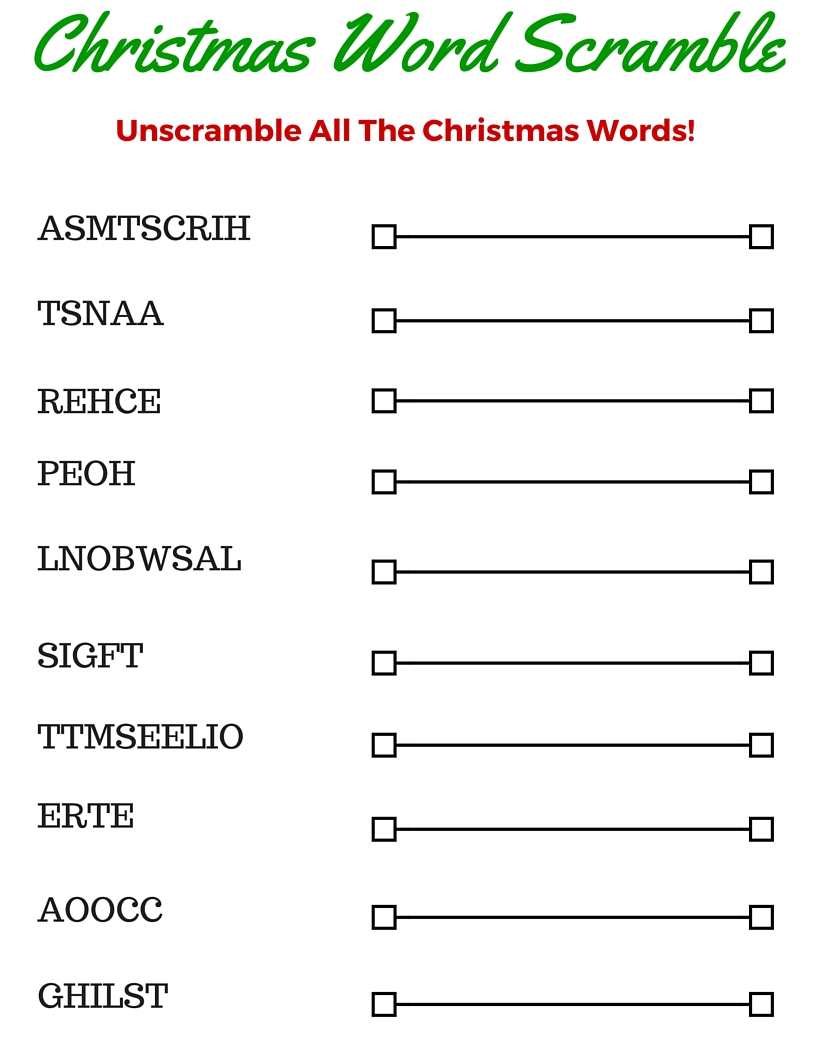 My kids love word scrambles. I used to love them as a kid too. The Christmas word scramble is great for kids to work on. The words are easy enough that the kids will be able to get it themselves.
Grab this Printable Word Search Here
You can get these Christmas Printable Activites as a free download. The files can be downloaded singularly or as a group.
Christmas Word Search (Red), Christmas Word Search (Green), Christmas Word Scramble, Christmas Printable Activities (The complete set).