This post contains affiliate links. If you buy something from them, I earn a small percentage that helps keep The Spring Mount 6 Pack running.
This is a Sponsored post written by me on behalf of Manwich for SocialSpark. All opinions are 100% mine.
It's Fall and while Fall is usually a crazy time of year, this year is worse. My daughter does cheerleading every year, starting in August and we are there 3 to 4 nights a week. This year, apparently I lost my mind, and decided I would step up and be one of the assistant coaches. I am not quite sure what I was thinking. Now I am trying even harder to get everything done before we head out the door to cheer each night. I often try to plan Easy Weeknight Meals that I can grab and go as we are running out the door. And if we can eat them in the car, or take to cheerleading, that is even better.
My newest grab and go dinner idea is a Manwich Egg Roll Sandwich. Kind of like the steak sandwhich eggroll, these are made with egg roll squares, but I do make them a little different because I wanted a "hot pocket" type style.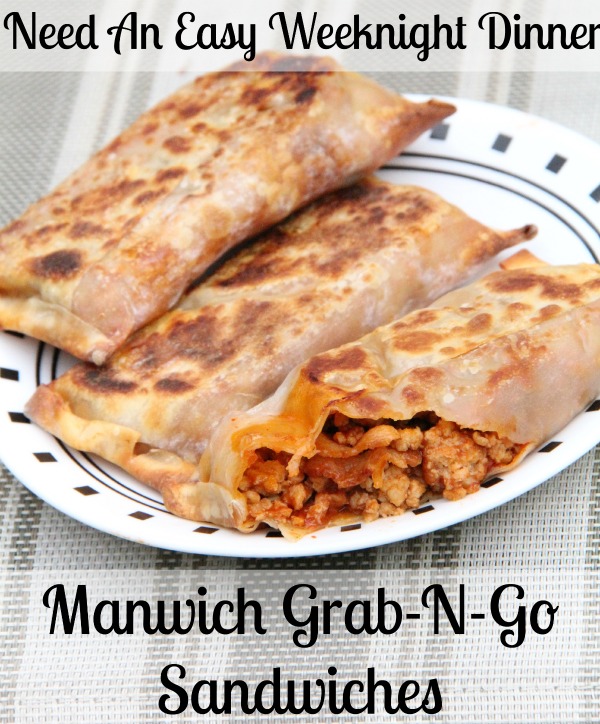 Ingredients:
Egg Roll Squares
2lbs of Ground meat: It can be beef, pork, chicken or any combination of them.
1 Can of Manwich
Bacon
Any extra things you like to add like veggies, mushrooms, onions, etc.
water
Start off by cooking off the bacon. I tend to make a pound because as I am making them, little hands are coming up taking pieces before I am even done. But use less if you want less bacon in yours. Once the bacon is done, and drained, chop, or tear into large pieces.
Brown and drain your meat. I choose ground pork because the local store where I live often have it on clearance or at a deep sale. You can choose whatever kind of ground meat you like.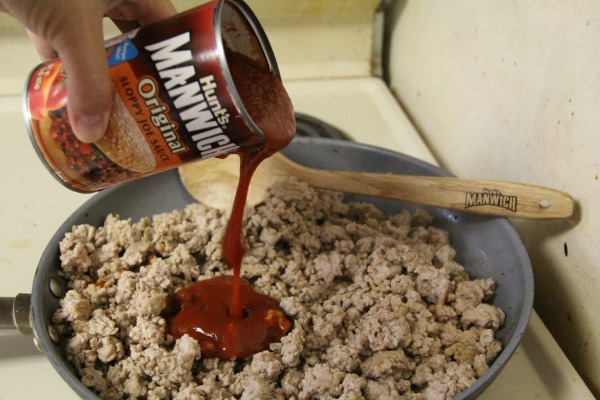 Add in your choice of Manwich Flavors. Manwich comes in 3 flavors- Original, Bold and Thick and Chunky. What I love is that no matter how I make it, Manwich is kid-stopping and they clean their plates fast. I can feel good giving it to them because Manwich is free of artificial flavors and preservatives.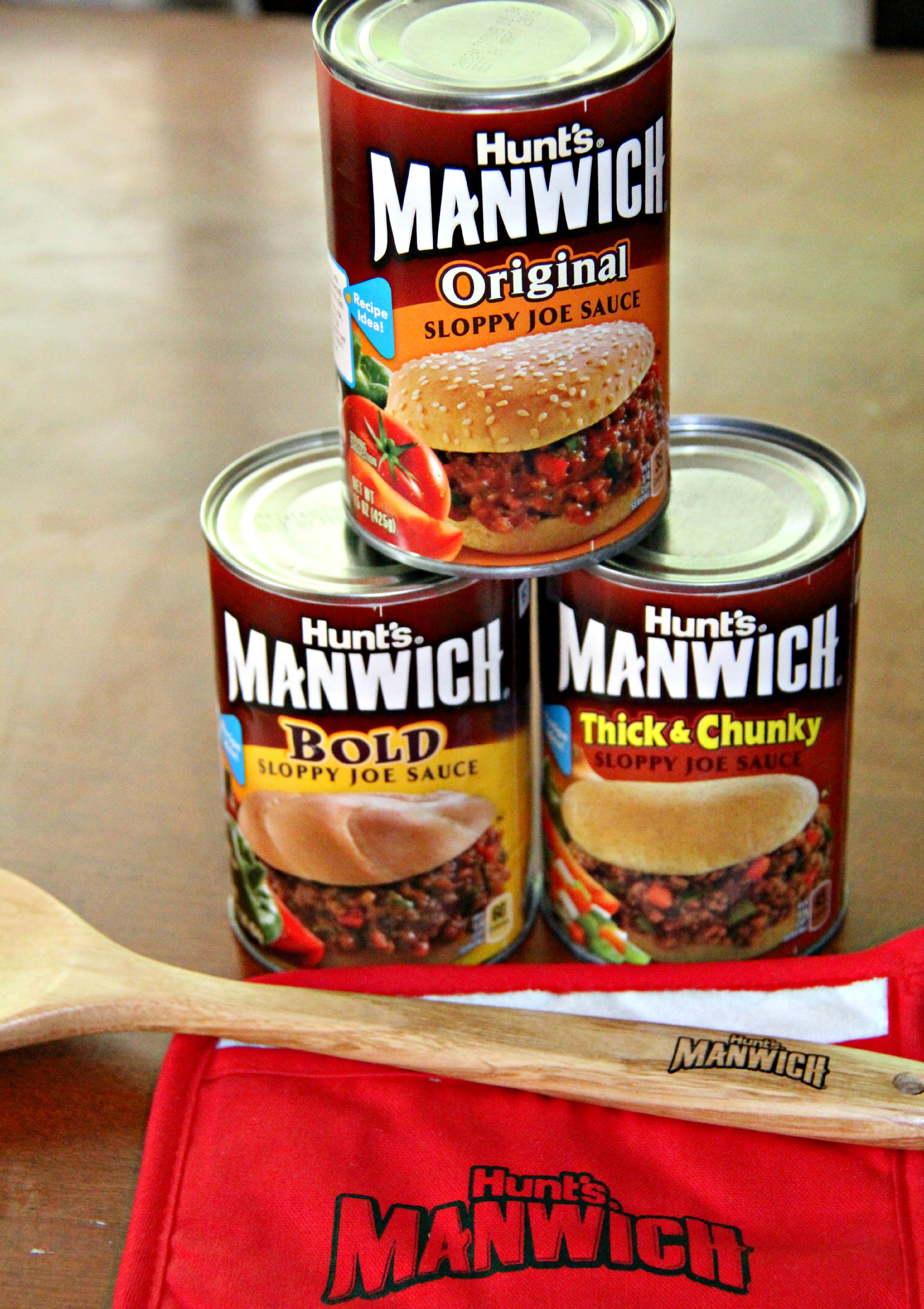 Preheat the oven to 400.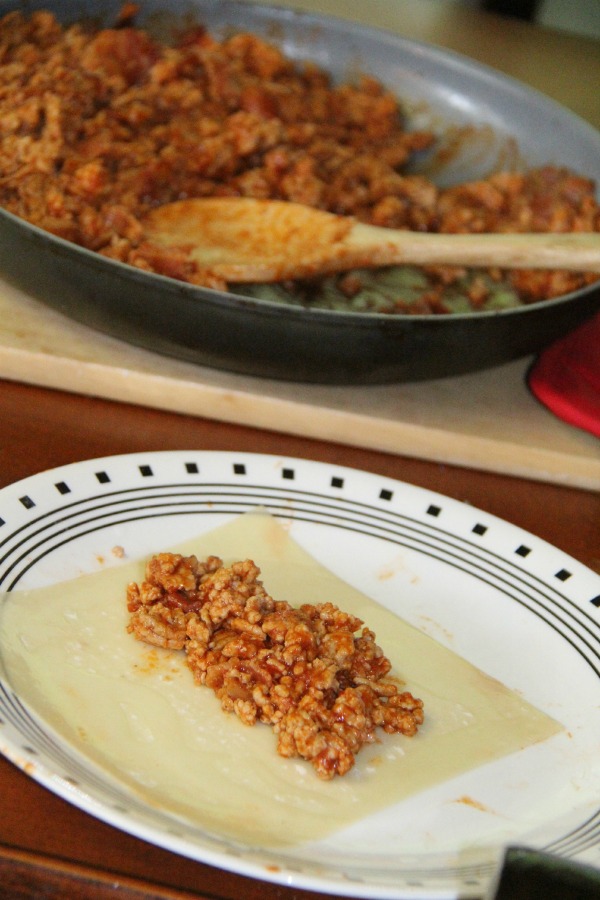 Once you have the Manwich and meat together, it is time to start making the Manwich Sandwiches. Start with the egg roll wrapper. You are not going to wrap them together like an egg roll though. Do not lay them on an angle. Put the filling in the middle.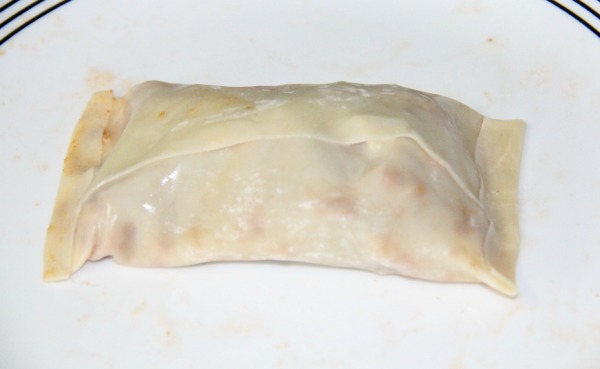 Fold each side over. And then fold up each of the ends. You will be dipping your fingers into the water and using it to seal the edges.
Place all the sandwiches on a GREASED cookie sheet. If you do not grease it, they stick and tear as you lift them up.
Bake for 20 minutes, turning half way through. They will be a beautiful golden brown when they are done.
Once they are done, you can eat them right away, or store them in the fridge, or even the freezer and heat them up as you need them. They are perfect for after school snacks too.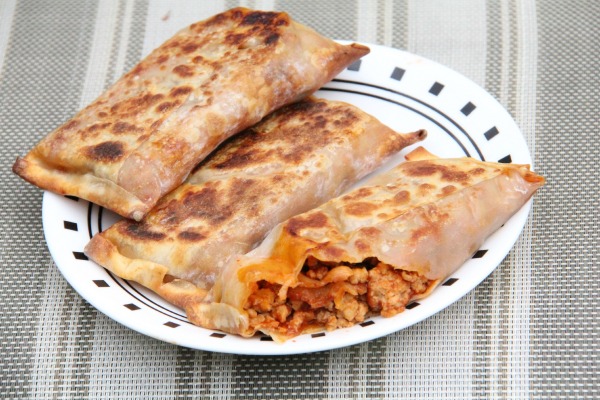 What are your ideas for Manwich Recipes?