Get ready for another crazy Mountain Dew flavor! Every sip will taste like you're biting into your favorite dessert.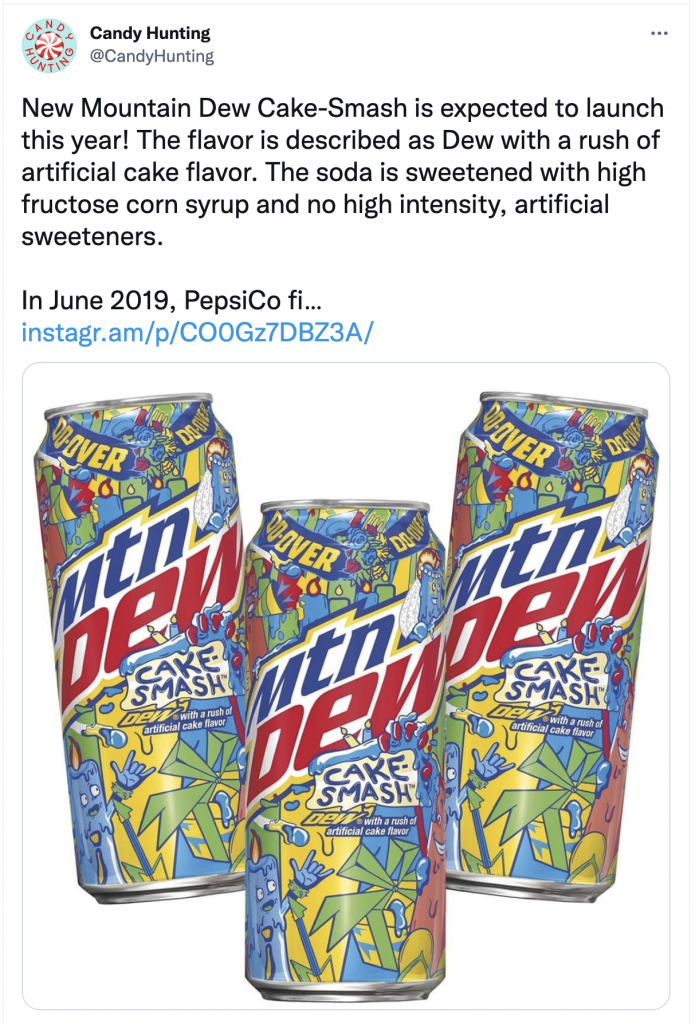 This new Mountain Dew cookbook flavor is called Cake Smash!
The new "cakey" flavor is supposed to taste like a dessert, but again, this isn't the only time Mountain Dew tried making dessert-flavored soda.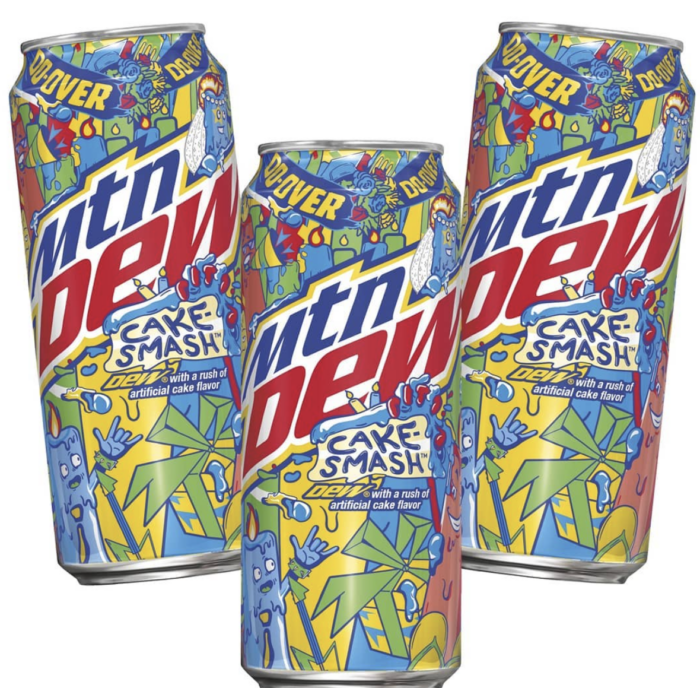 Mountain Dew had proprietary to the "Mtn Dew 80 Cake-Smash" name back in 2019. PepsiCo was approved for its third addition to this name which made many people think there would be a postponed release date.
Many images are being leaked on the internet of the new can which features a wide range of colors.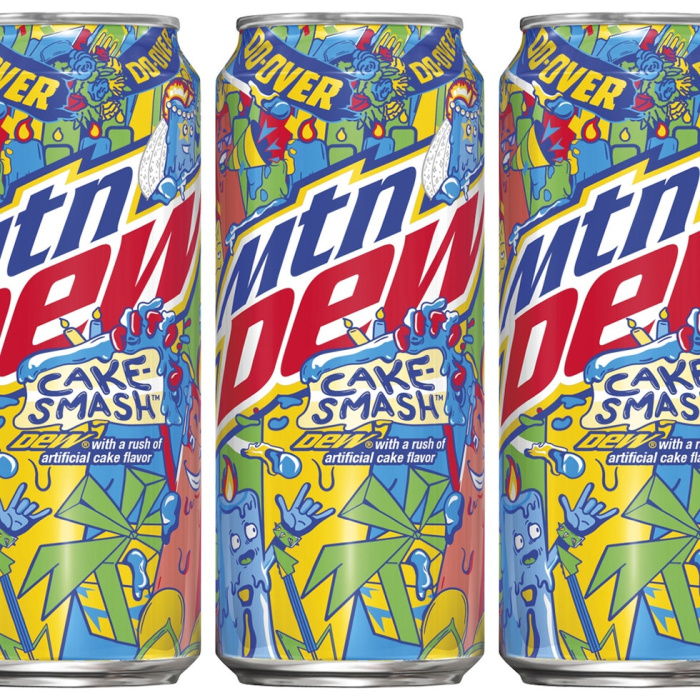 The soda display's the caption "DEW with a rush of artificial cake flavor" on the Cake Smash flavored can.
Now we must be patient with any publicly released information on this new drink. Many of us are expecting this party in a can to reach the shelves by the end of the summer!