Looking for a Beef Shepherd's Pie recipe? You will love this easy shepherd's pie recipe. Made with beef, bacon and topped with a twice baked potato casserole, this will become a dinner classic in your home.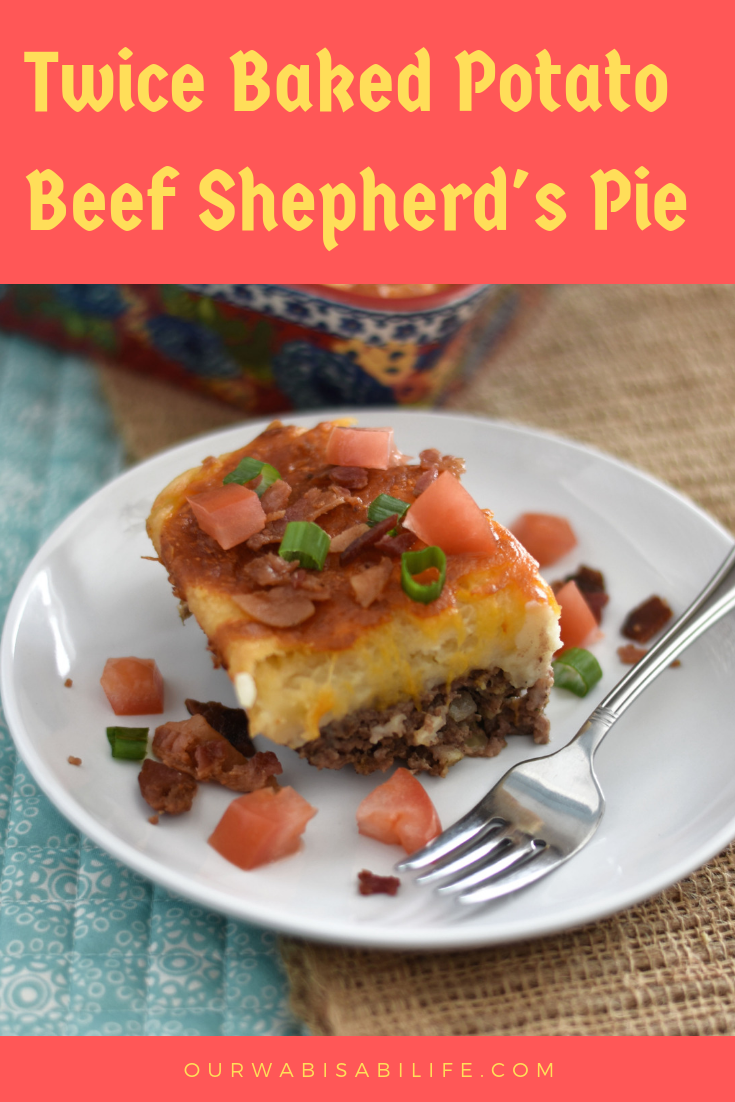 I found this recipe for Twice Baked Potato Beef Shepherds Pie when my boys were really small. I'm talking about 18 or 19 years ago. I had never heard of it before. I made it and everyone in the house loved it, including my oldest who is the fussiest child I have ever known. It is a combination of shepherd's pie with beef, but without the layer of vegetables, and a twice baked potato casserole. Because of that, I always struggled with what to call it.
Shepherd's Pie with Beef
Shepherd's pie is traditionally made with lamb, but around here it is always made as a Shepherd's pie with ground beef. When I make shepherd's pie I use gravy and mixed vegetables layered under my mash potatoes. Some people don't use vegetables so itis is closer to that kind of shepherd's pie with beef, except it doesn't have gravy.
Can I prepare shepherd's pie in advance?
You can make shepherds pie in advance. Make it up to the oven step and then wrap it well and store it in the refrigerator. It can be made up to a day in advance.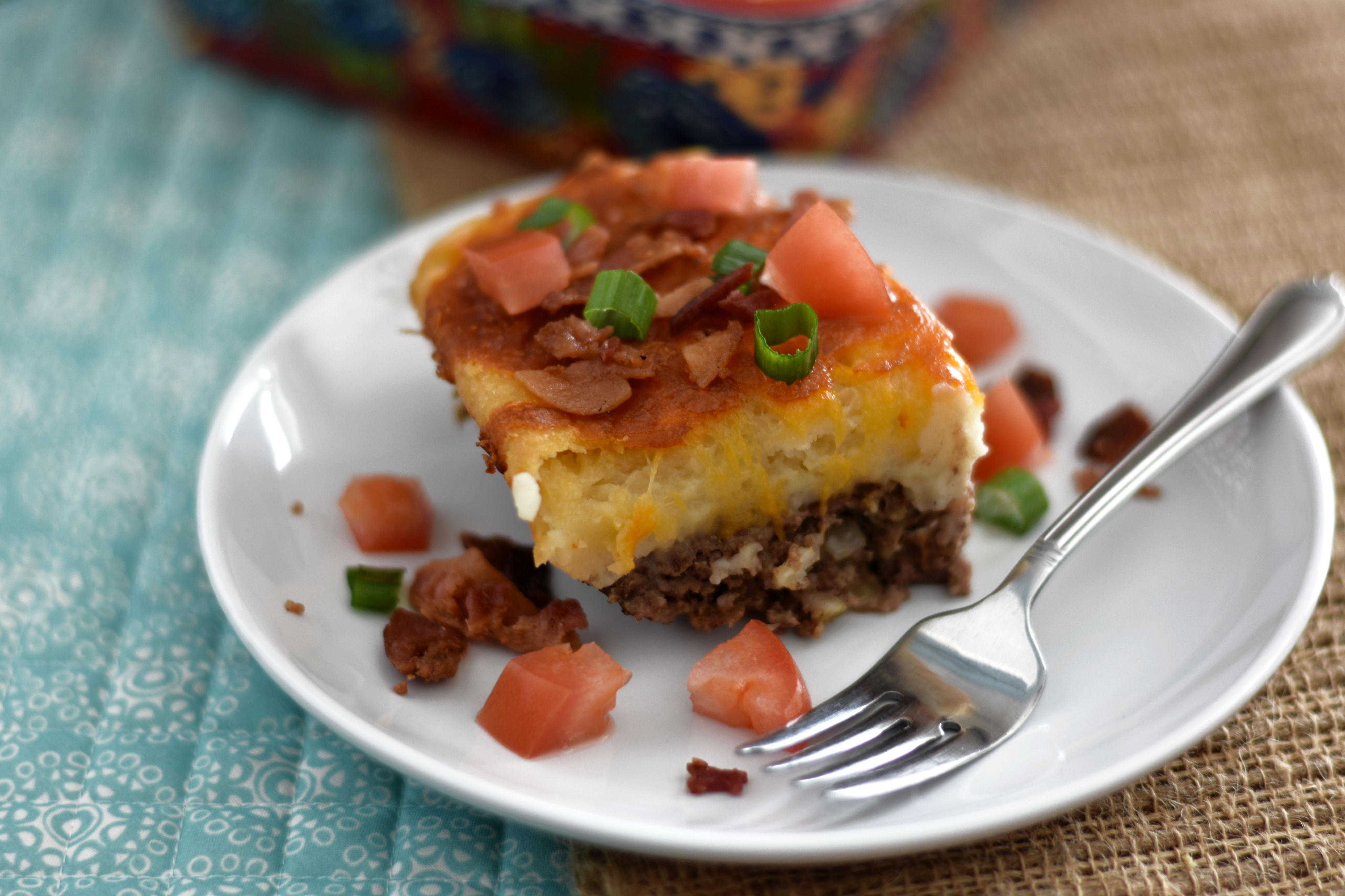 Can I freeze shepherd's pie?
While I don't usually recommend freezing mashed potatoes because it can get watery, with this beef shepherds pie, I have frozen it and it came out fine. Because it is baked in the oven, the potatoes crisp up and it isn't watery. To freeze, prepare it right up to the oven stage. Let it cool and then you can wrap it tightly and freeze for up to 6 months.
What is the difference between cottage pie and shepherds pie
The difference between cottage pie and shepherd's pie is the meat. Traditionally cottage pie is made with beef and shepherds pie is made with lamb. But around here, when you see shepherd's pie on the menu, it is almost always made with beef.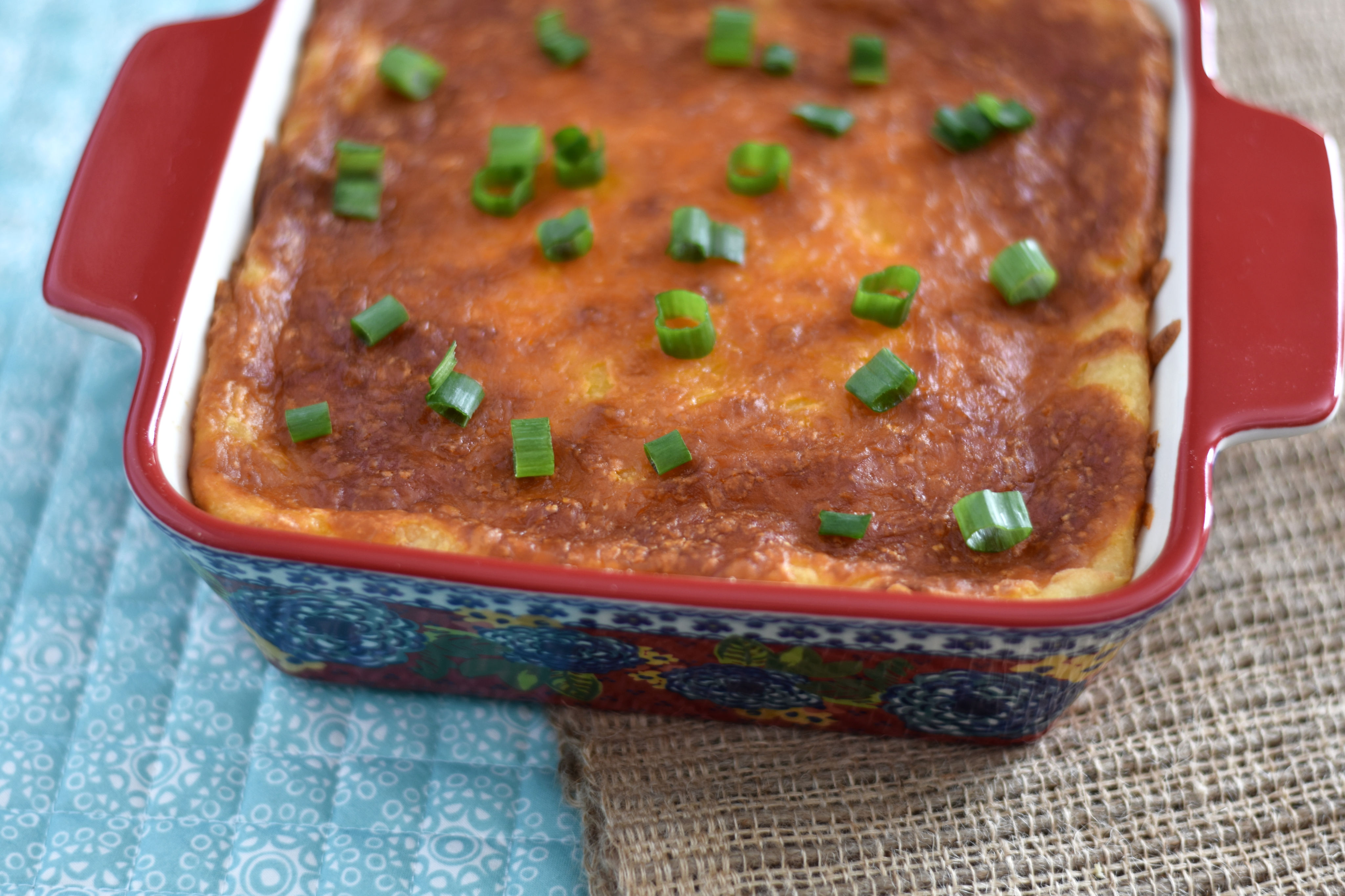 Twice Baked Potato Beef Shepherd's Pie
6 servings
Weight Watchers Points: 11 Points
Ingredients
1lb ground beef (at least 85%)
1/4 cup garlic bread crumbs
half onion diced
1/2 teaspoon sage
salt and pepper
1 egg
2 cup mashed potatoes, either home-made or packaged
1 cup Cheddar Cheese
2 slices of cooked bacon
green onions
tomatoes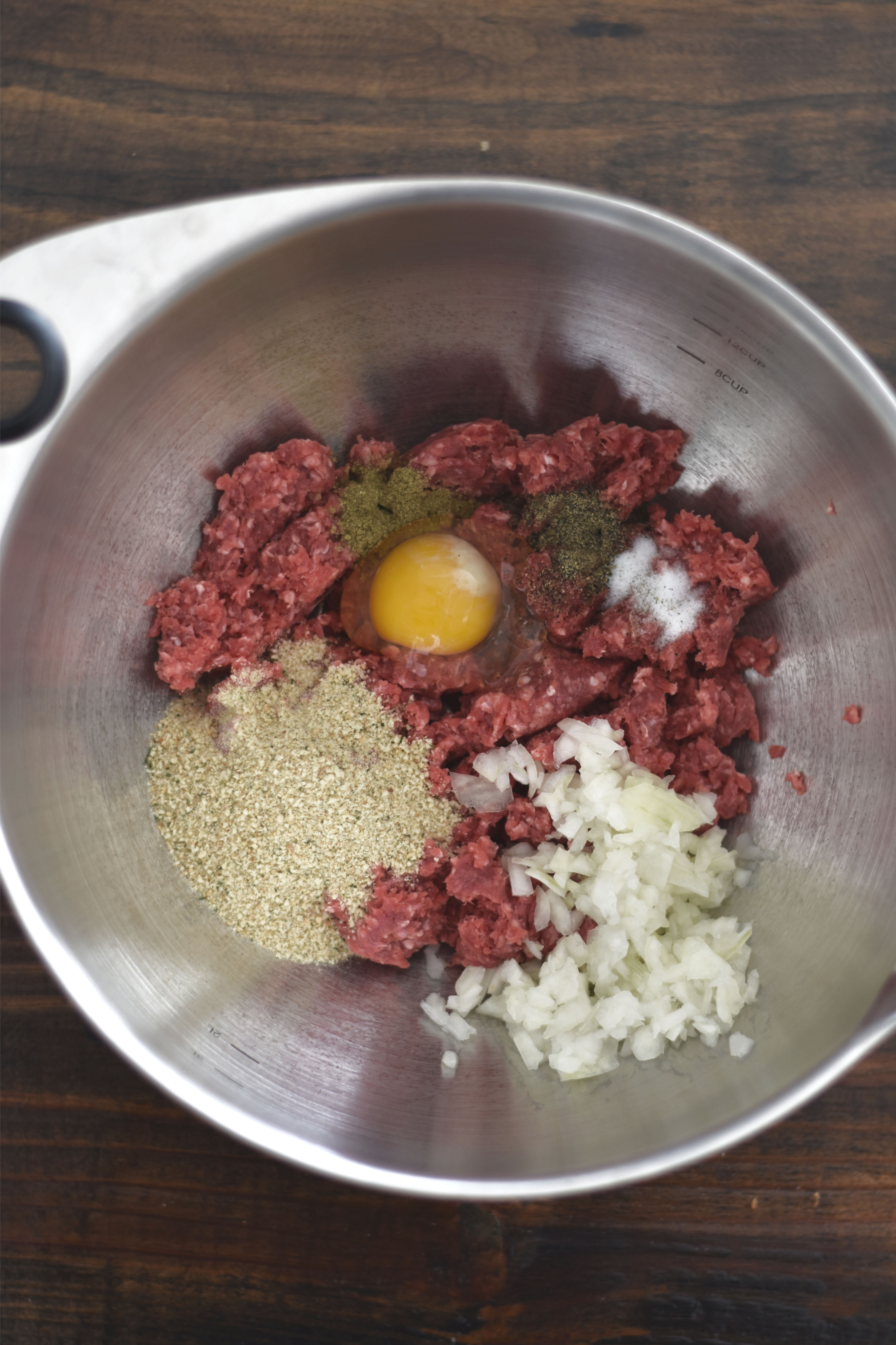 Heat oven to 350 degrees. In a bowl, mix beef, onion, bread crumbs, seasoning, and egg.
Press into an ungreased 2-quart glass baking dish. Or use these baking pan liners. It makes clean up a snap. Plus they are reusable.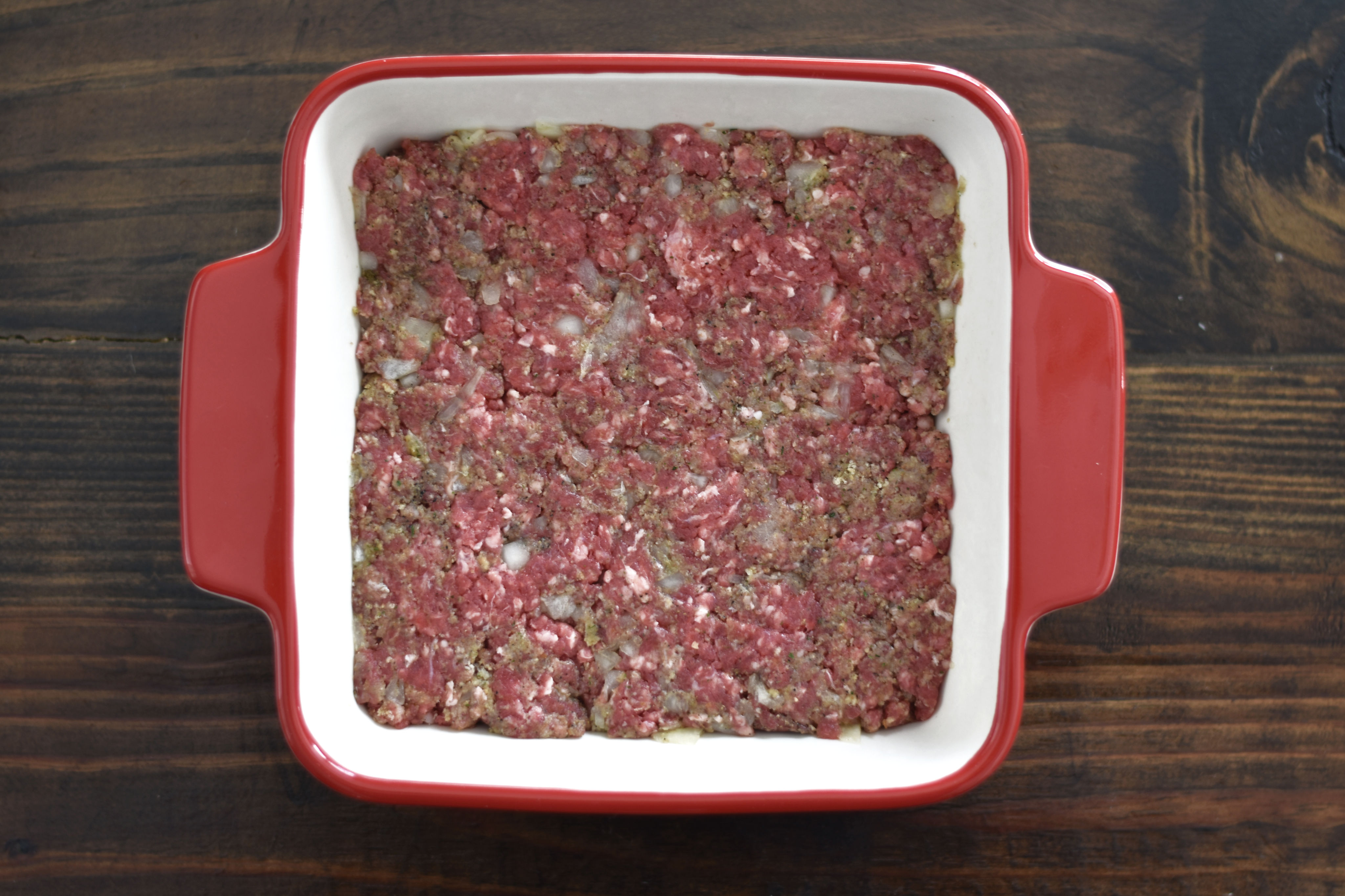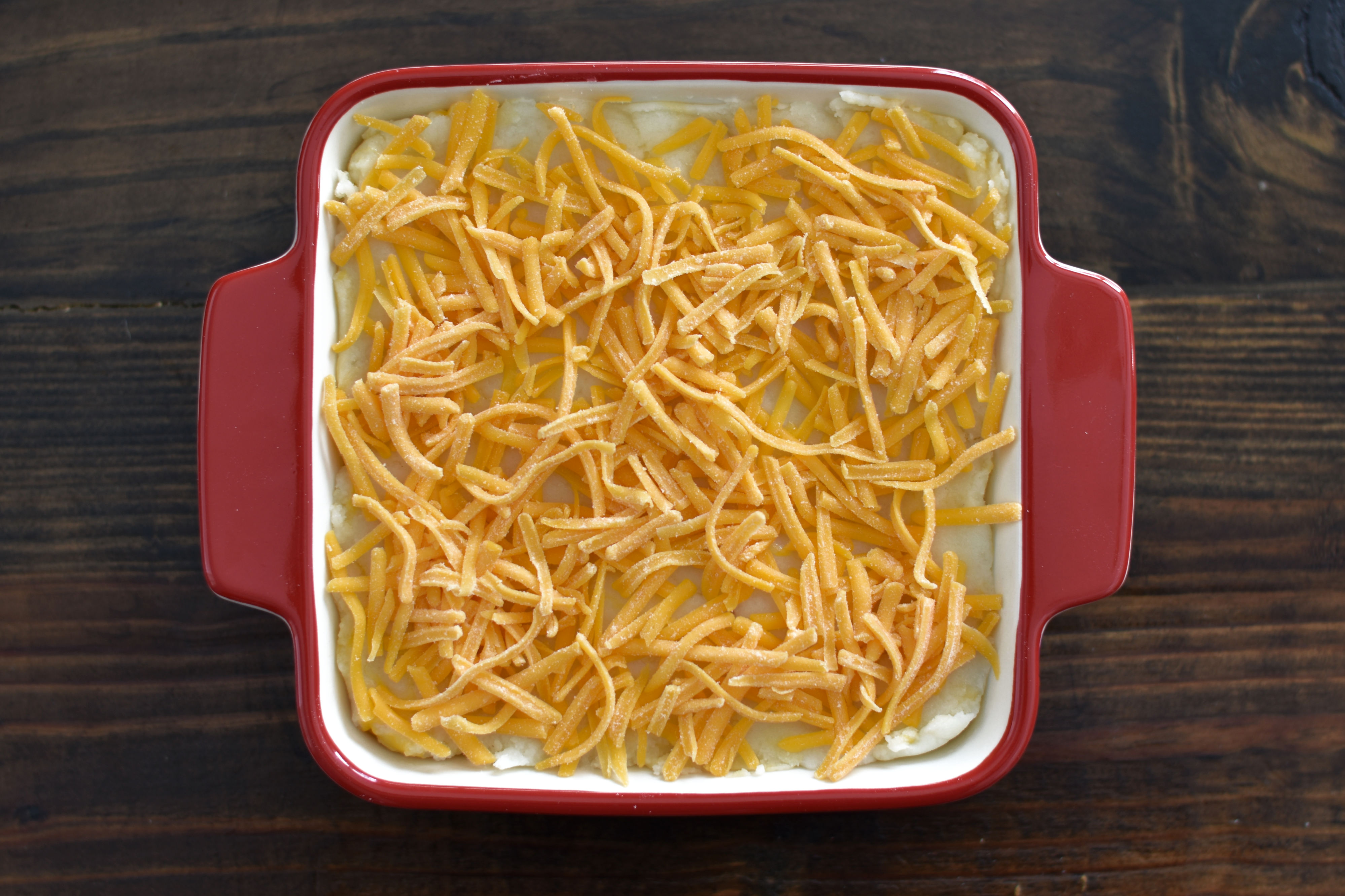 After preparing the mashed potatoes, flavor with cheese. Then spread evenly over the meat mixture. Sprinkle more cheese, about a cup, over the top.
Bake about an hour, until the meat is cooked and reaches an internal temperature of 160 degrees. Sprinkle with chopped bacon, green onion, and tomatoes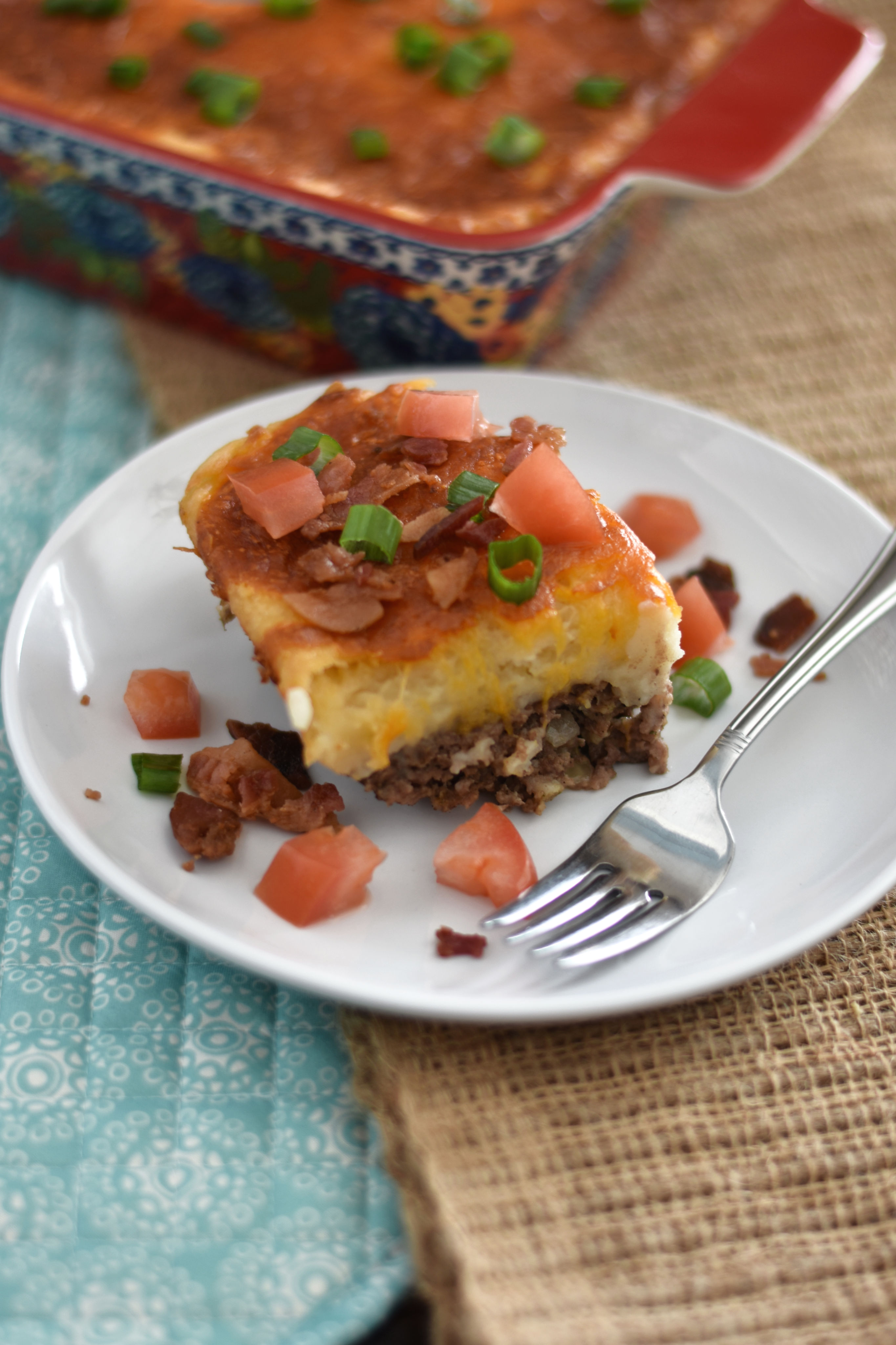 More recipes you might enjoy: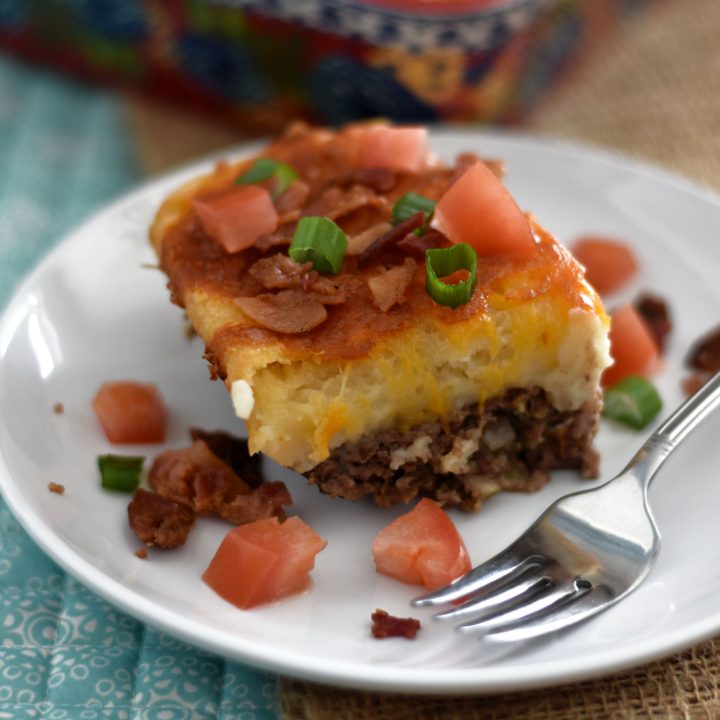 Twice Baked Potato Beef Shepherd's Pie
Ingredients
1

lb

ground beef

at least 85%

1/4

cup

garlic bread crumbs

1/2

onion diced

1/2

teaspoon

sage

1/2

teaspoon

salt and peppers

1

egg

2

cup

mashed potatoes

either home-made or packaged

1

cup

Cheddar Cheese

2

slices

of cooked bacon

tomatoes
Directions
Heat oven to 350 degrees. In a bowl, mix beef, onion, bread crumbs, seasoning, and egg. Press into an ungreased 2-quart glass baking dish. Or use these baking pan liners. It makes clean up a snap. Plus they are reusable.

After preparing the mashed potatoes, flavor with cheese. Then spread evenly over the meat mixture. Sprinkle more cheese, about a cup, over the top.

Bake about an hour, until the meat is cooked and reaches an internal temperature of 160 degrees. Sprinkle with chopped bacon, green onion, and tomatoes