You always want to start your morning off with a good breakfast. This Weight Watchers Breakfast Sandwich is the way to go. These are simple and easy sandwiches that can be made and stored to eat for the whole week.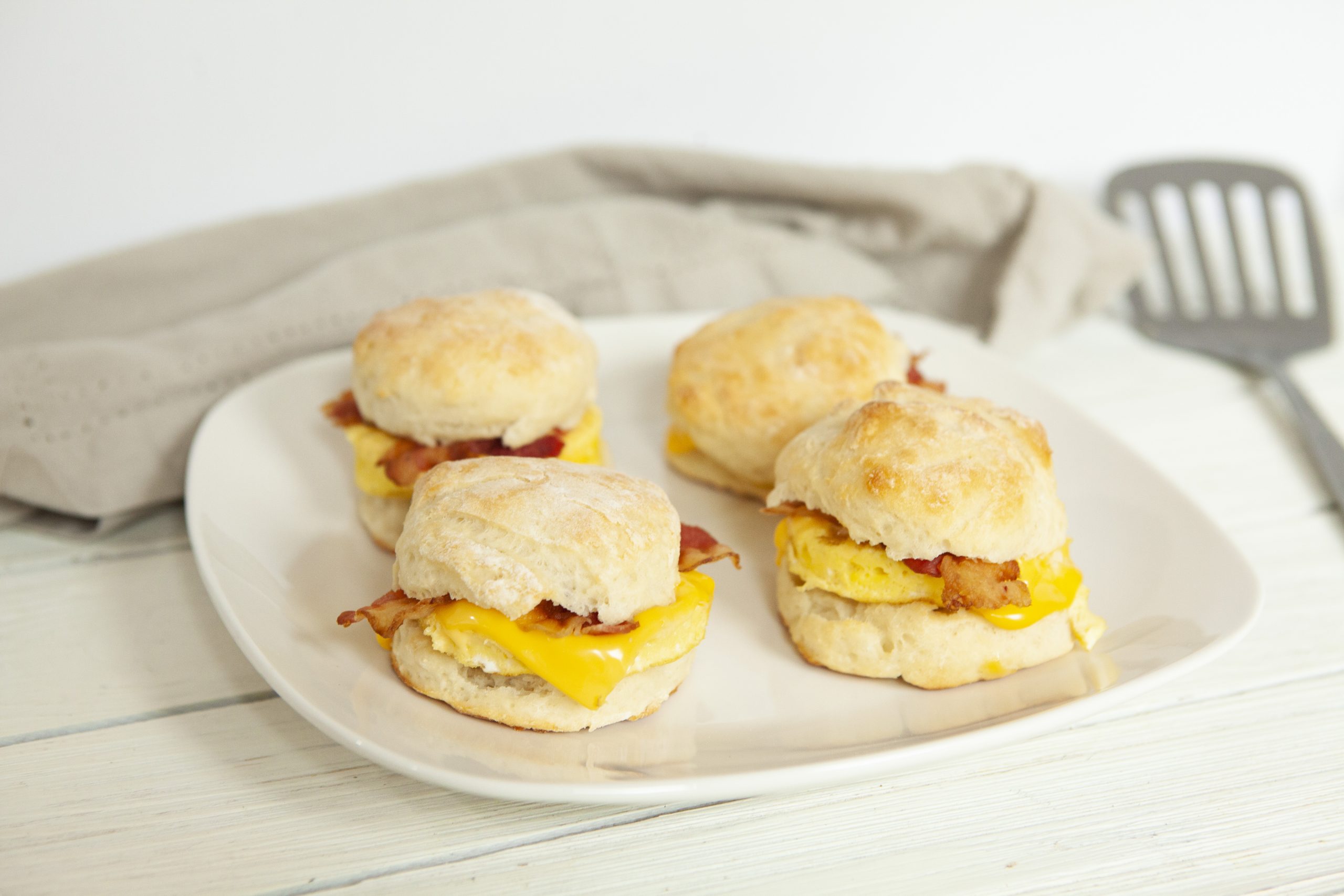 Instagram is one of my favorite places to be. Join us as we share our Perfectly Imperfect Life with recipes, crafts, parenting, and fun! Be sure to check out our stories for real-time fun!
WW Bacon Egg and Cheese Biscuits
These Biscuit sandwiches are so good, so you will not get tired of them. This recipe has a short list of ingredients to make the biscuit dough and some ingredients are already pre-cooked for an easier time making these. This is a great recipe to enjoy with family or to have an easy microwavable breakfast on the go.
How to Store these Weight Watchers Breakfast Sandwiches?
I like to make a large batch of these sandwiches so that I can eat them all week long. Honestly since they are so low in points, you can eat 2 of them a day. To make sure the sandwiches last, you will need to make sure they are stored properly. This means, you want to wrap the breakfast sandwiches in foil to keeps them fresh. Be sure when you reheat the sandwiches, if you are using the microwave, remove the foil first.
Can These Breakfast Sandwiches be Frozen?
This recipe can be stored in the freezer. You will want to wrap the biscuits in foil before placing them into a Ziploc bag. To thaw out the recipe, just leave it in the fridge overnight, remove the foil, then wrap it in a paper towel. You can also place it into the microwave to cook for 30-45 seconds.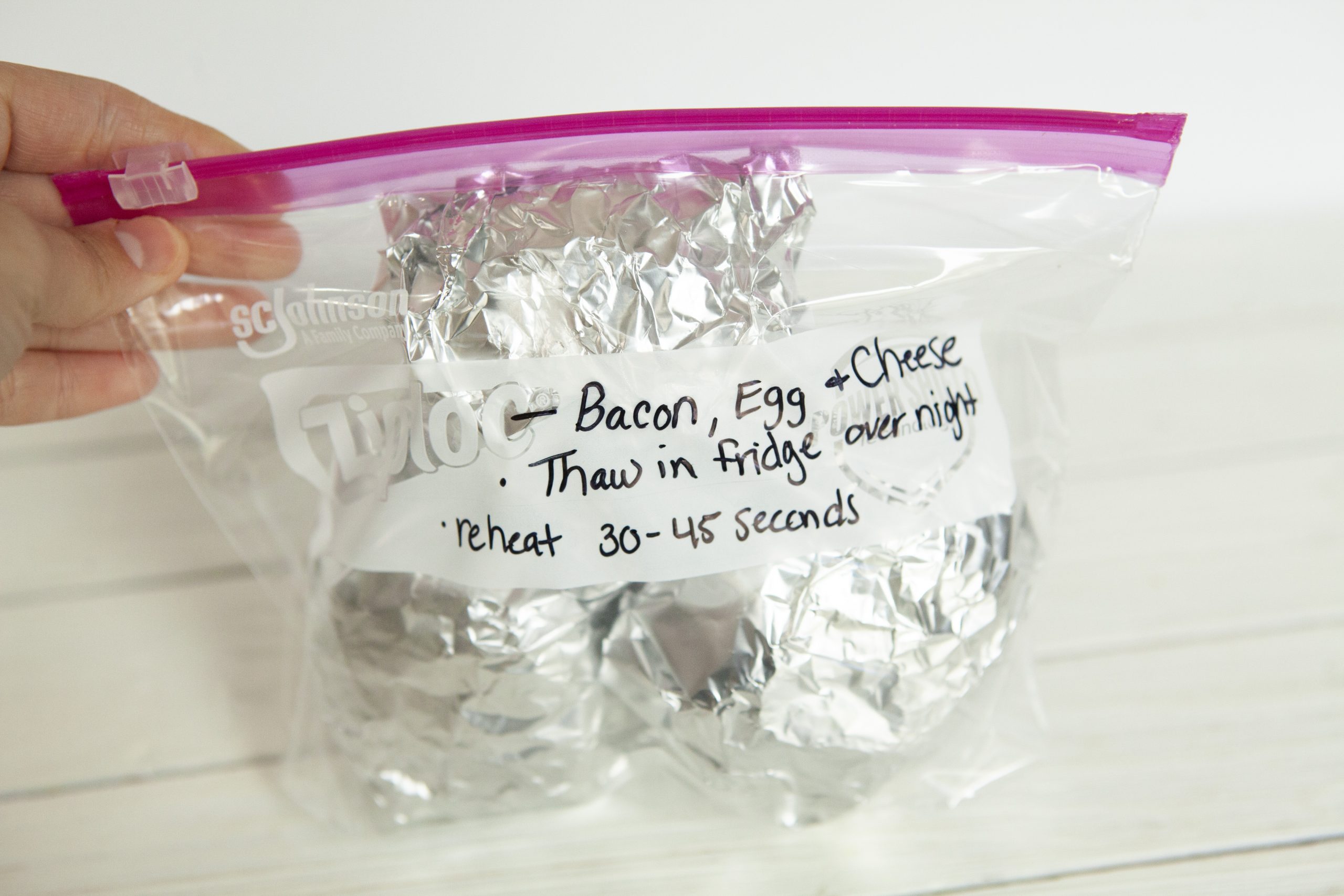 How Long Do They Last in the Refrigerator?
These sandwiches can last up to 7 days when store in the fridge. You want to make sure the sandwiches are are wrapped well and stored in an airtight container. If the sandwiches are not wrapped well, they will becomes hard and unappetizing.
How Long Can You Freeze Breakfast Sandwiches?
While the WW sandwiches will last for about 7 days when stored properly in the refrigerator, you can also freeze them. When you freeze the sandwiches they will last for about 2 months. To thaw the bacon, egg and cheese sandwiches, you will want to more them to the refrigerator for about 24 hours.
What Can I Add to These Weight Watchers Breakfast Sandwiches?
You can add a lot of things to your sandwiches. You can add vegetables to the recipe like tomatoes, spinach, onions, and more. There is also the option to replace the bacon with sausage if you want.
How Many Weight Watchers Points are These Breakfast Sandwiches
Breakfast is important to keep you going throughout your busy day. You want something that will fill you up but that is also low in points. These WeW Breakfast Sandwiches are perfect. You will never feel like you are missing out.
Have you joined our Weight Watchers Facebook Group? Free recipes and support. Perfect for everyone!
Want to Weight Watchers for almost free? Get a Year's Membership for the Price of a Month – Learn More About Healthi – Use Code Coach_DebiMurray to save
Need more ideas and help to stay on track with Weight Watchers?
Save Money on Weight Watchers- Get a Year for the Price of a Month – Everything You Need to Know About iTrackBites – Use Code Coach_DebiMurray to save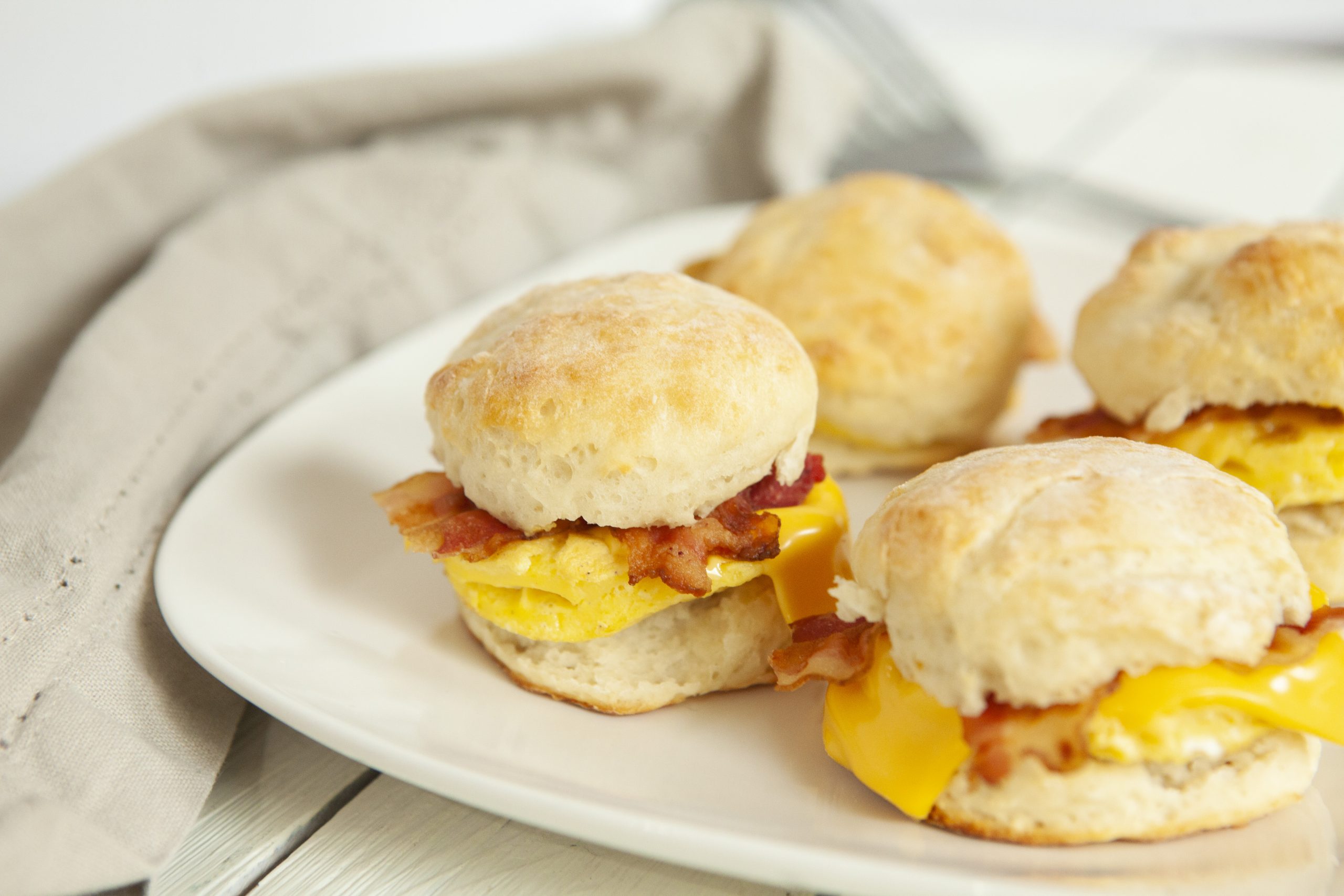 Ingredients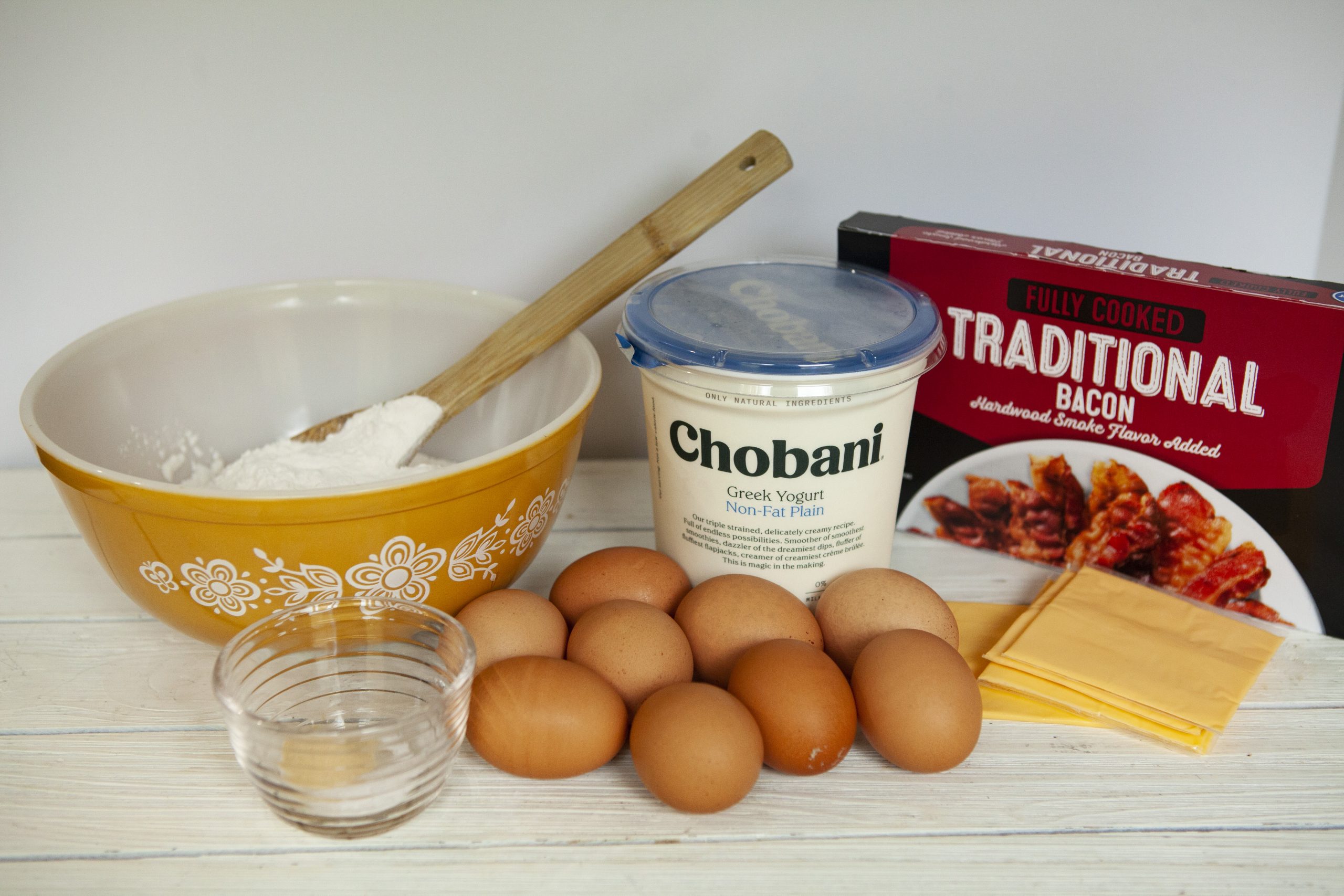 How to Make Weight Watchers Breakfast Sandwiches
Begin by making the dough for the recipe
Place the dry ingredients into a large bowl.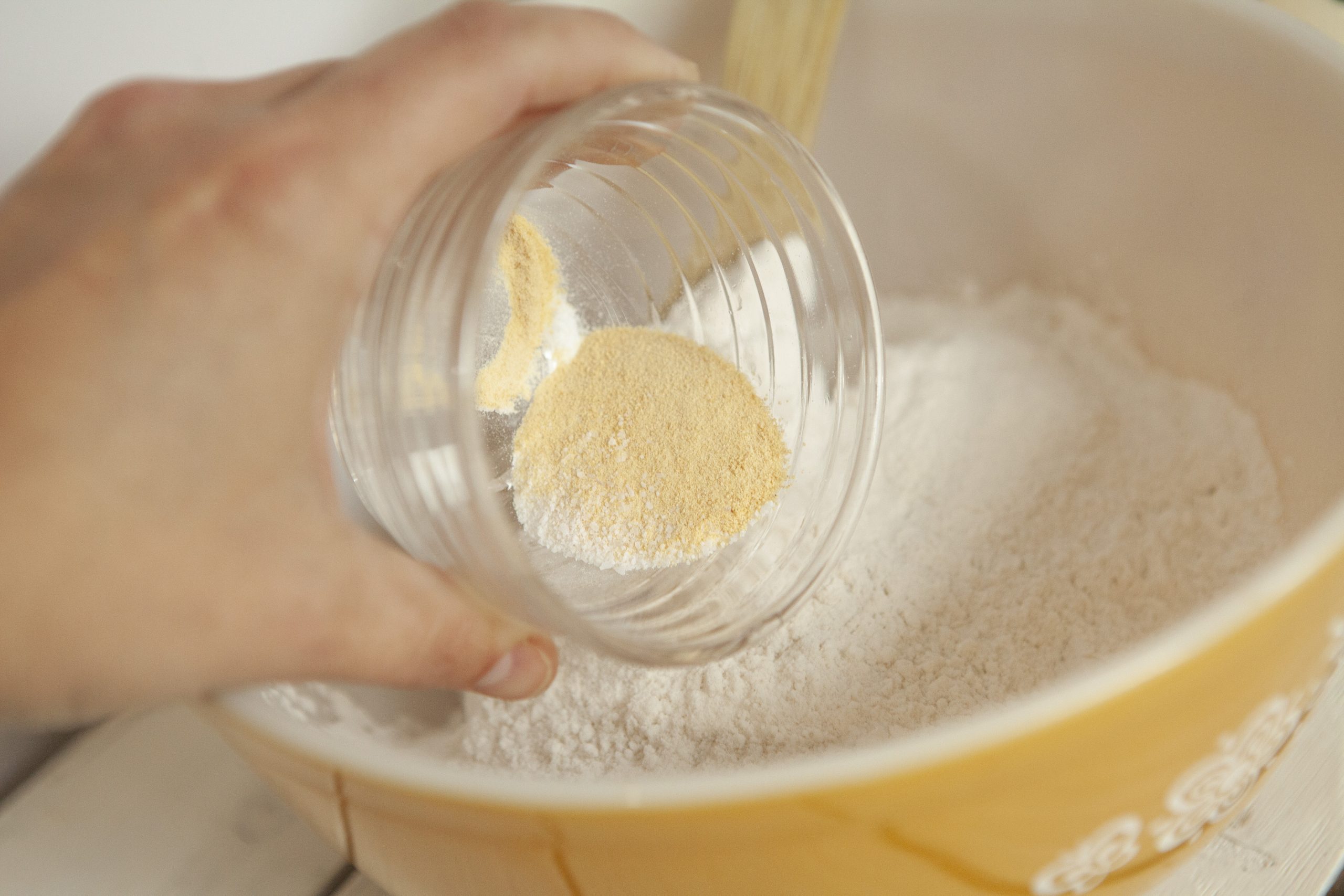 Add the yogurt into a bowl.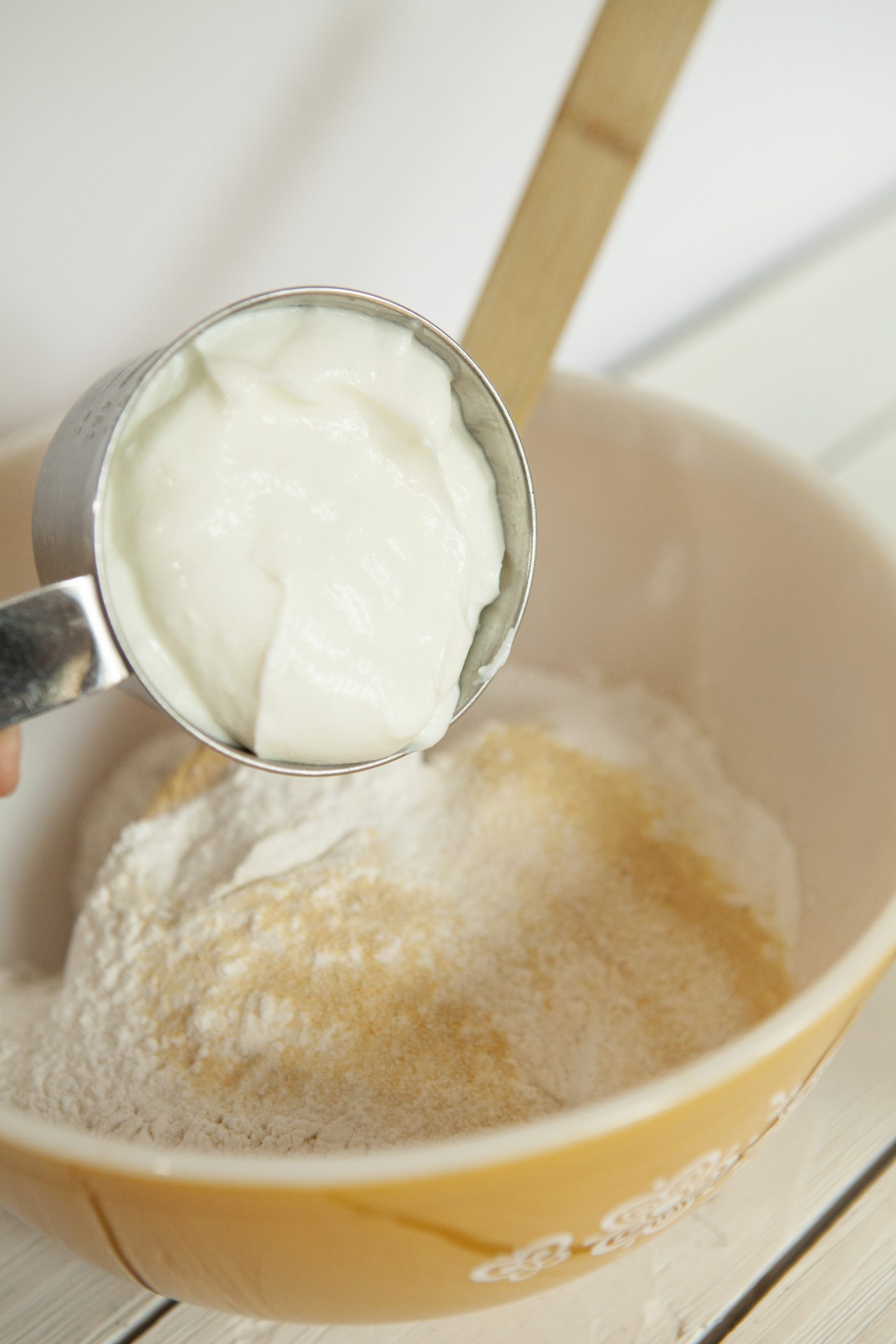 Then, combine all the ingredients until fully incorporated.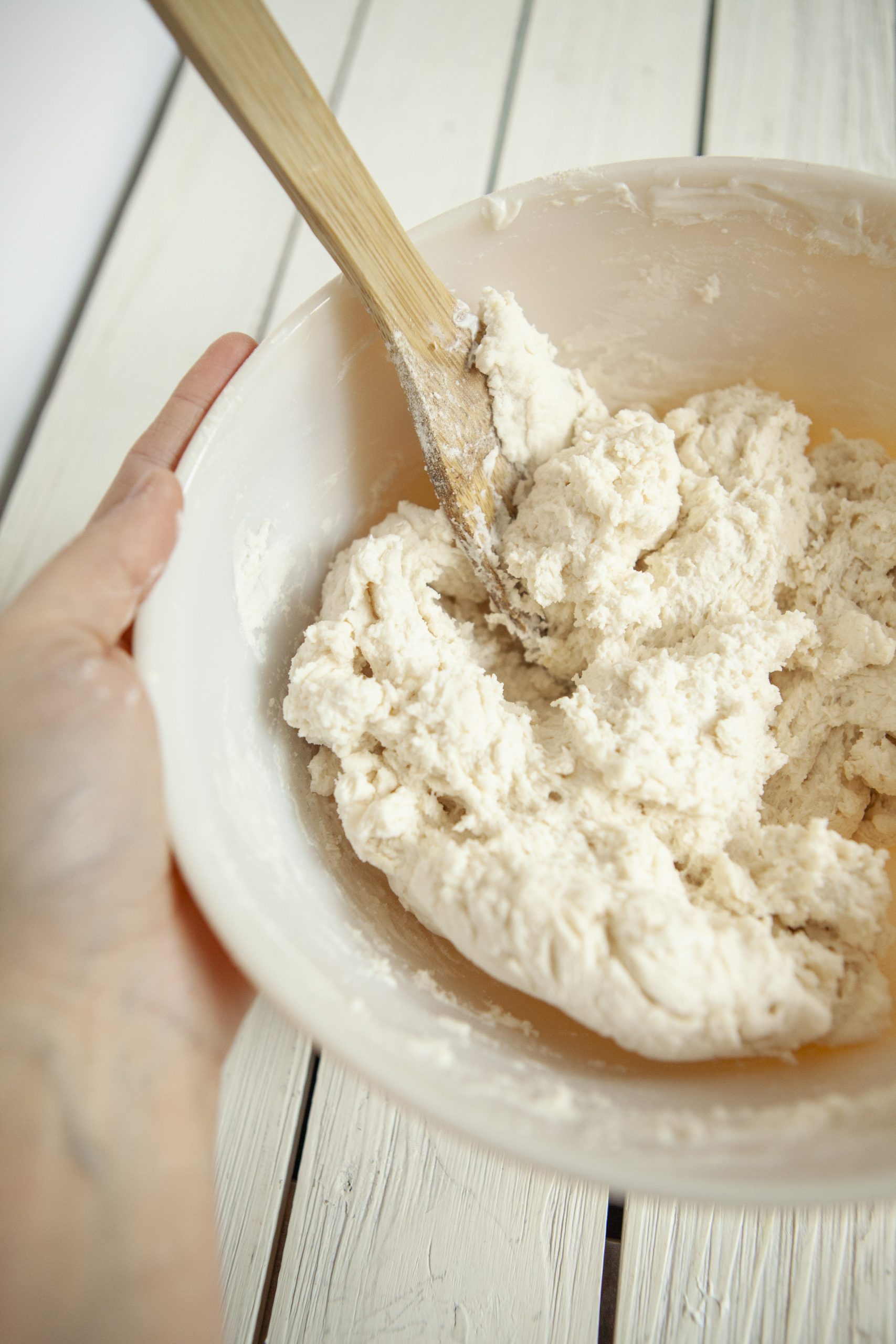 To Start, flour your workspace or counter.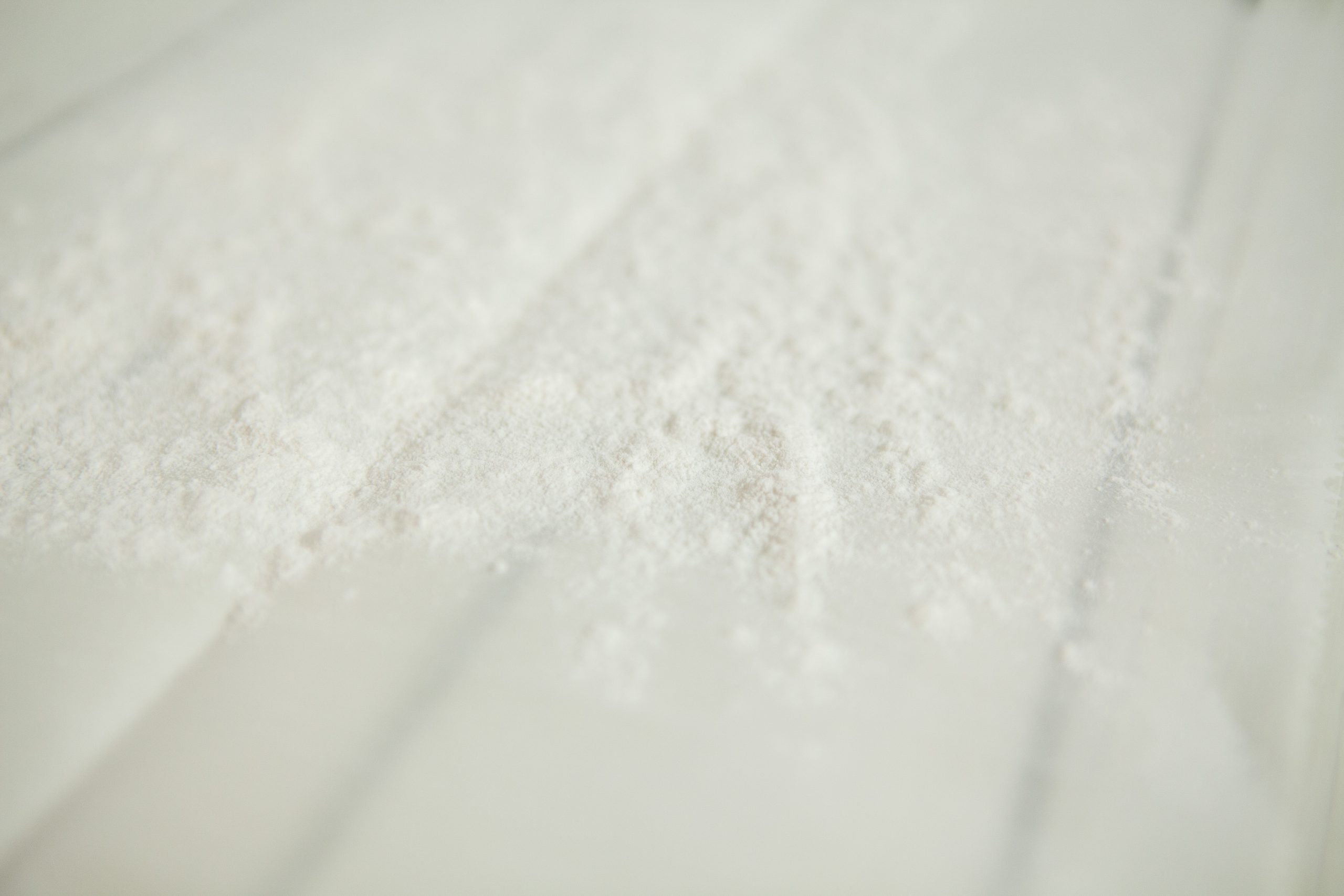 First, press the dough out until it forms to 1/2 inch thick. Then, use non-stick cooking spray to grease a biscuit cutter and separate the dough into 9 biscuit portions.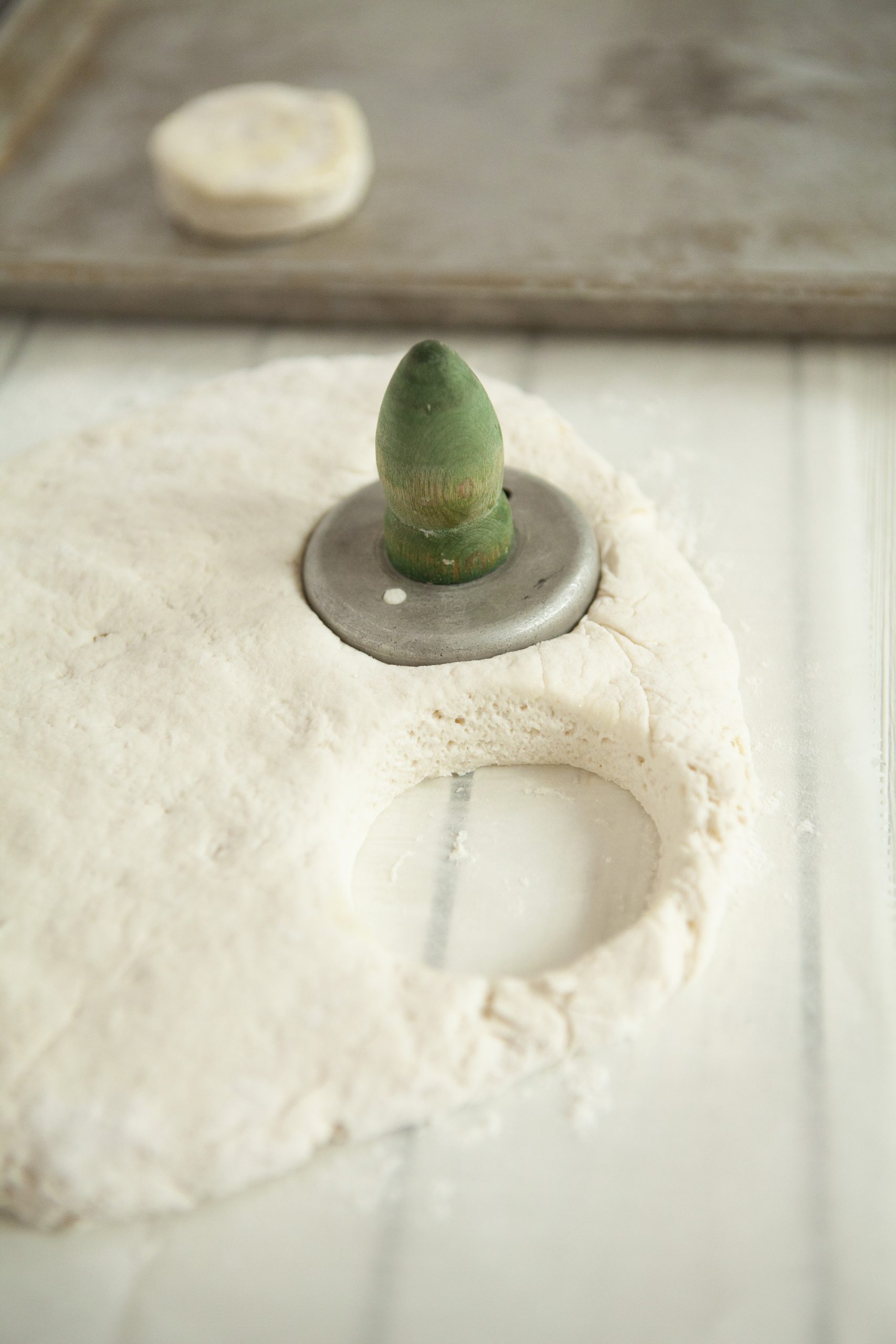 Second, put the biscuit dough onto a sheet pan greased with cooking spray, then place it into the oven to bake for 19-22 minutes or until they become a light brown.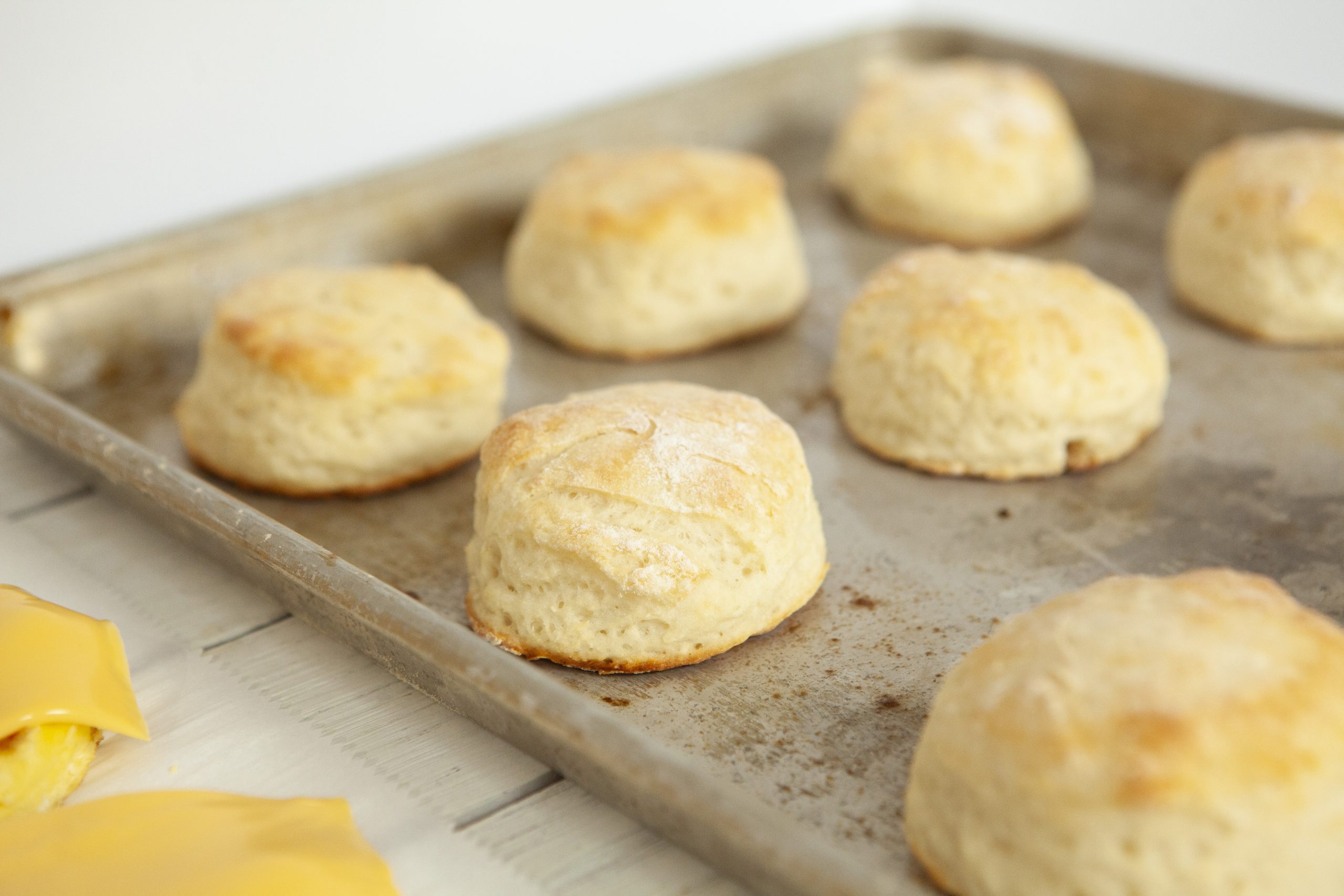 Next, while the biscuits are baking, place 7 eggs into a medium bowl and whisk to combine.
Add in a bit of salt and pepper for taste.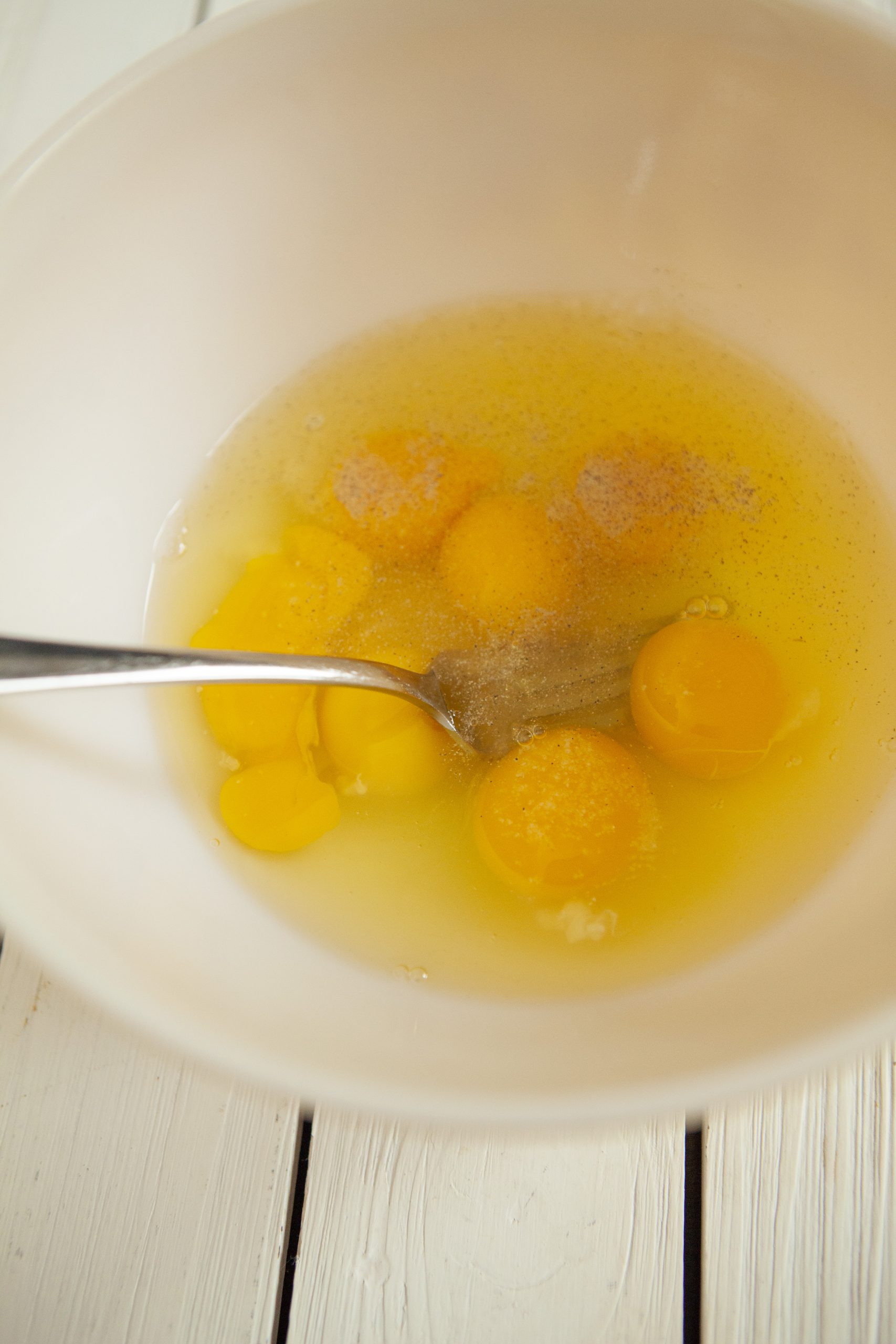 Now, use a cooking spray to grease a large skillet and add in the eggs to cook on low. The eggs will be ready to flip when the edges are cooked. Cook until the eggs are done, then once they are done, they should fall out of the pan onto a clean surface easily.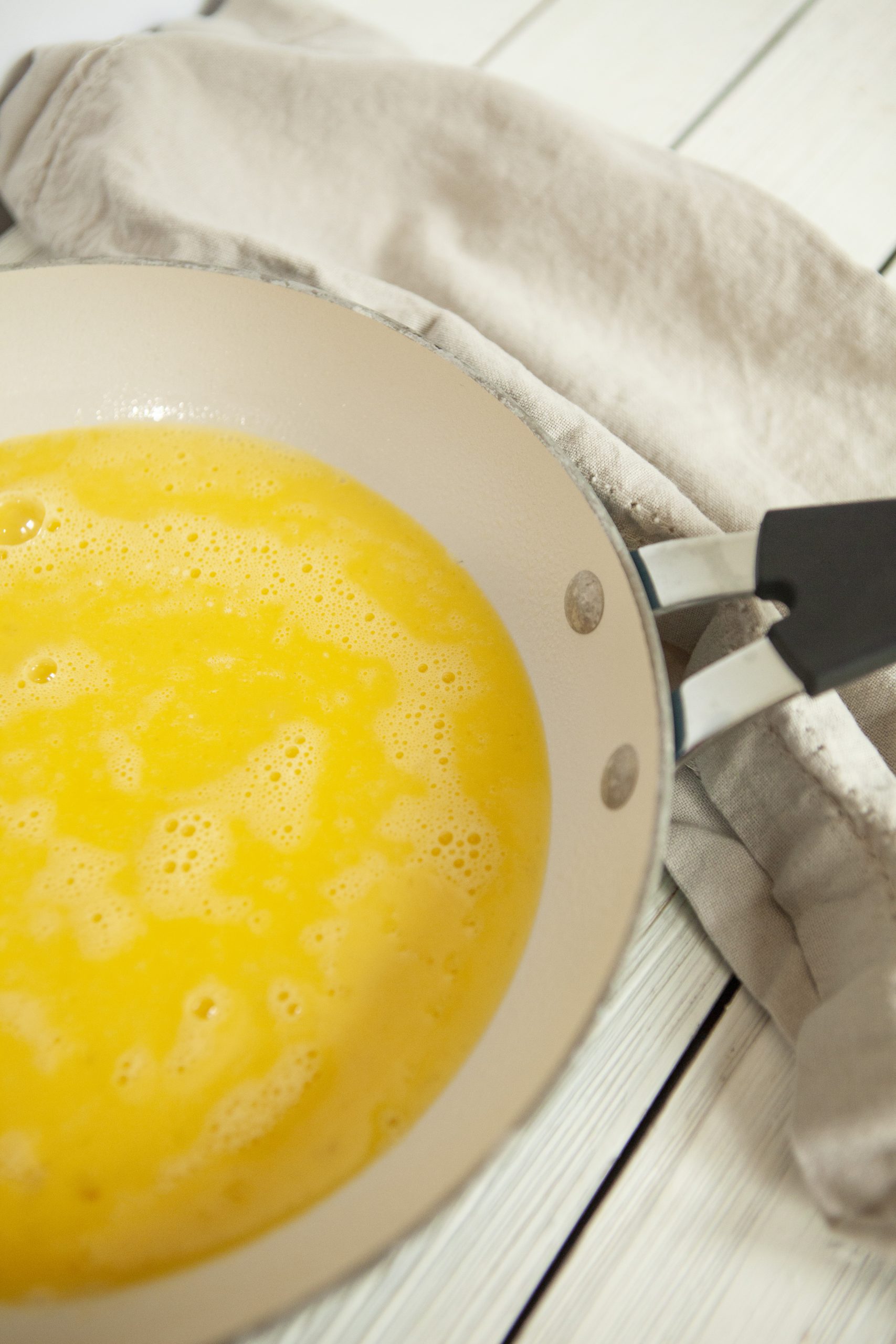 Next, use the same biscuit cutter from before and cut out 9 portions of egg and put some cheese on top.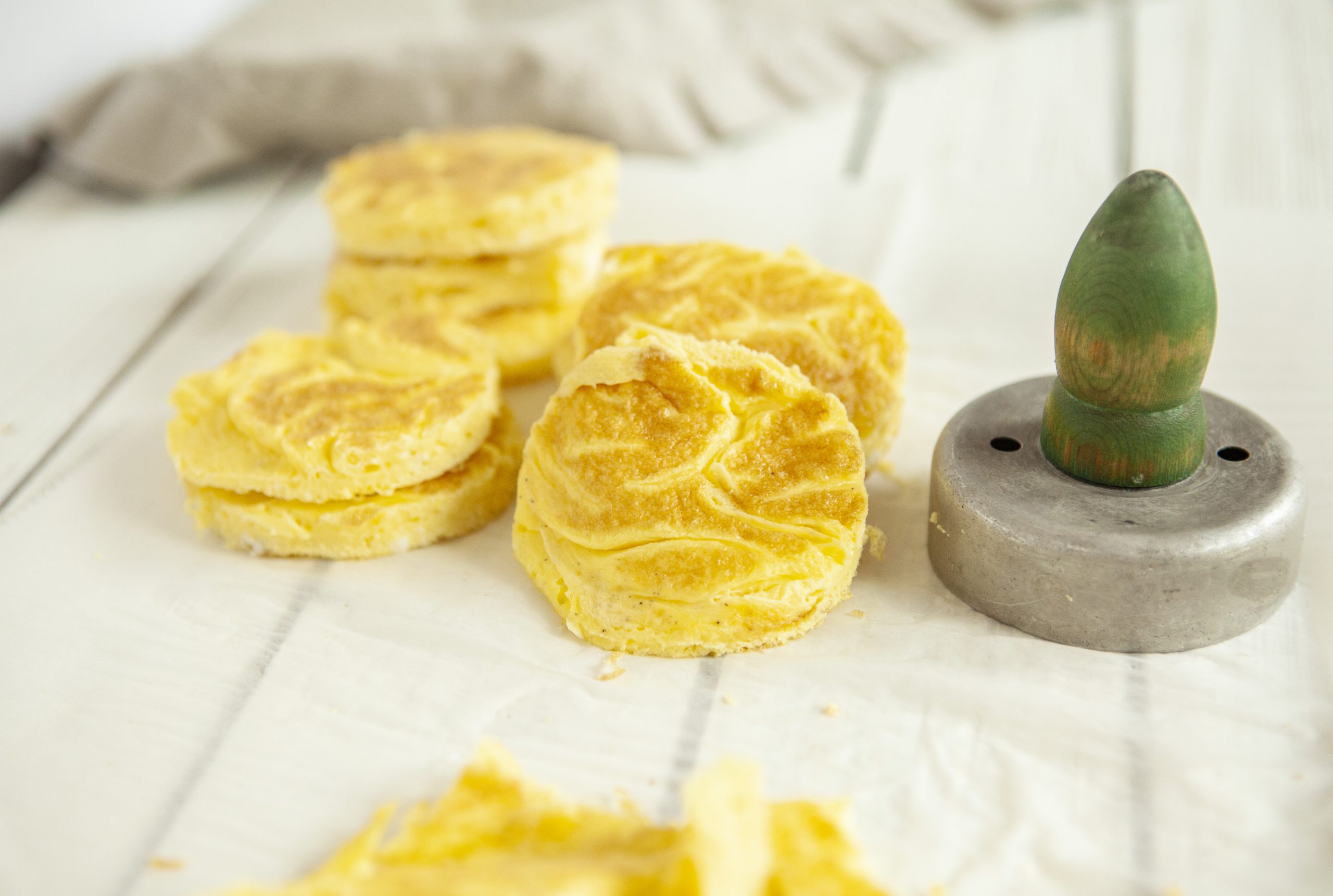 Now, heat up the bacon in the microwave as instructed on the box. Then, use paper towels to remove any excess grease from the bacon.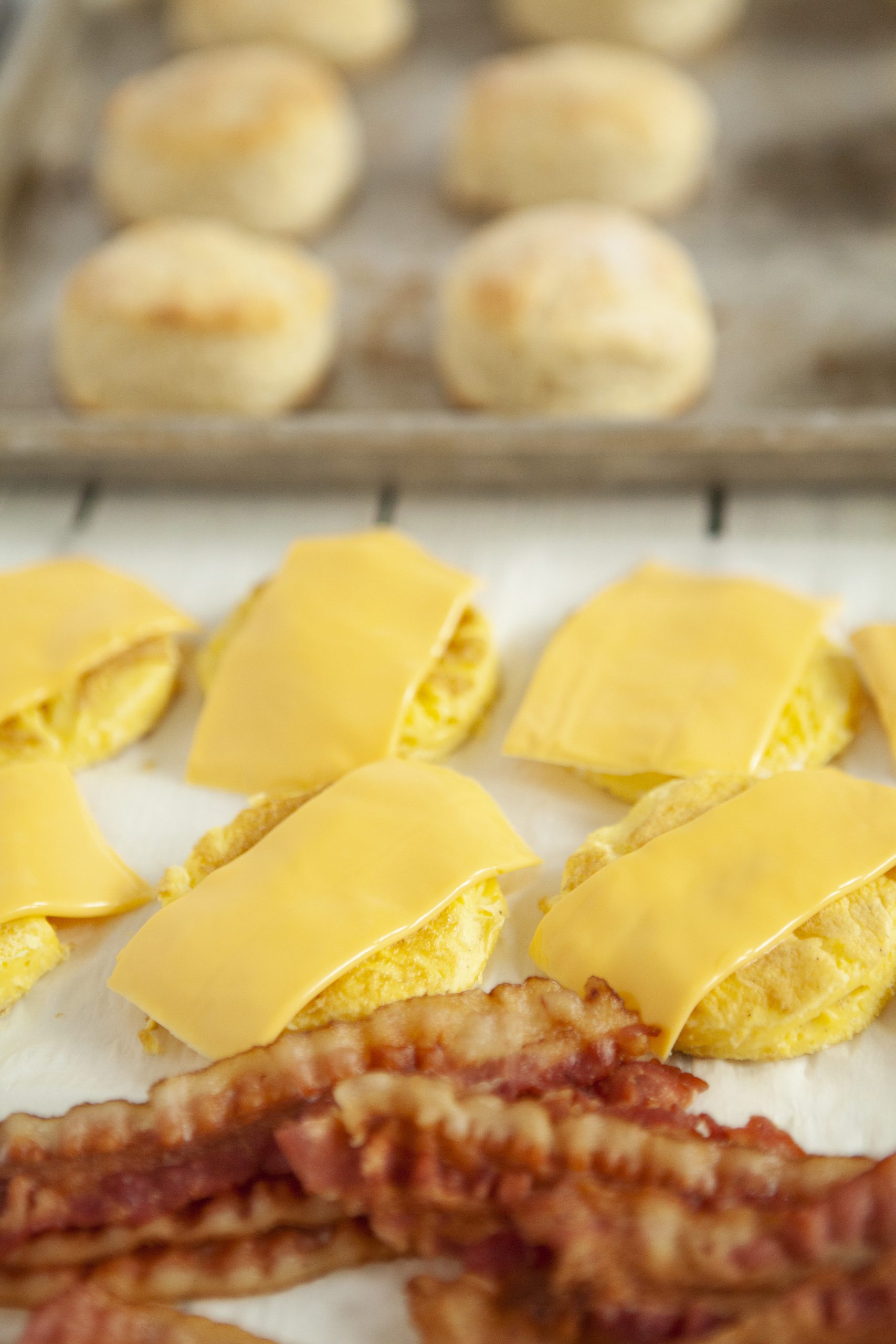 Finally, slice the biscuits in half using a knife and put the cooked eggs, then 1 piece of bacon on top.
To finish, top the sandwich with the other half of the biscuit.
Serve and Enjoy!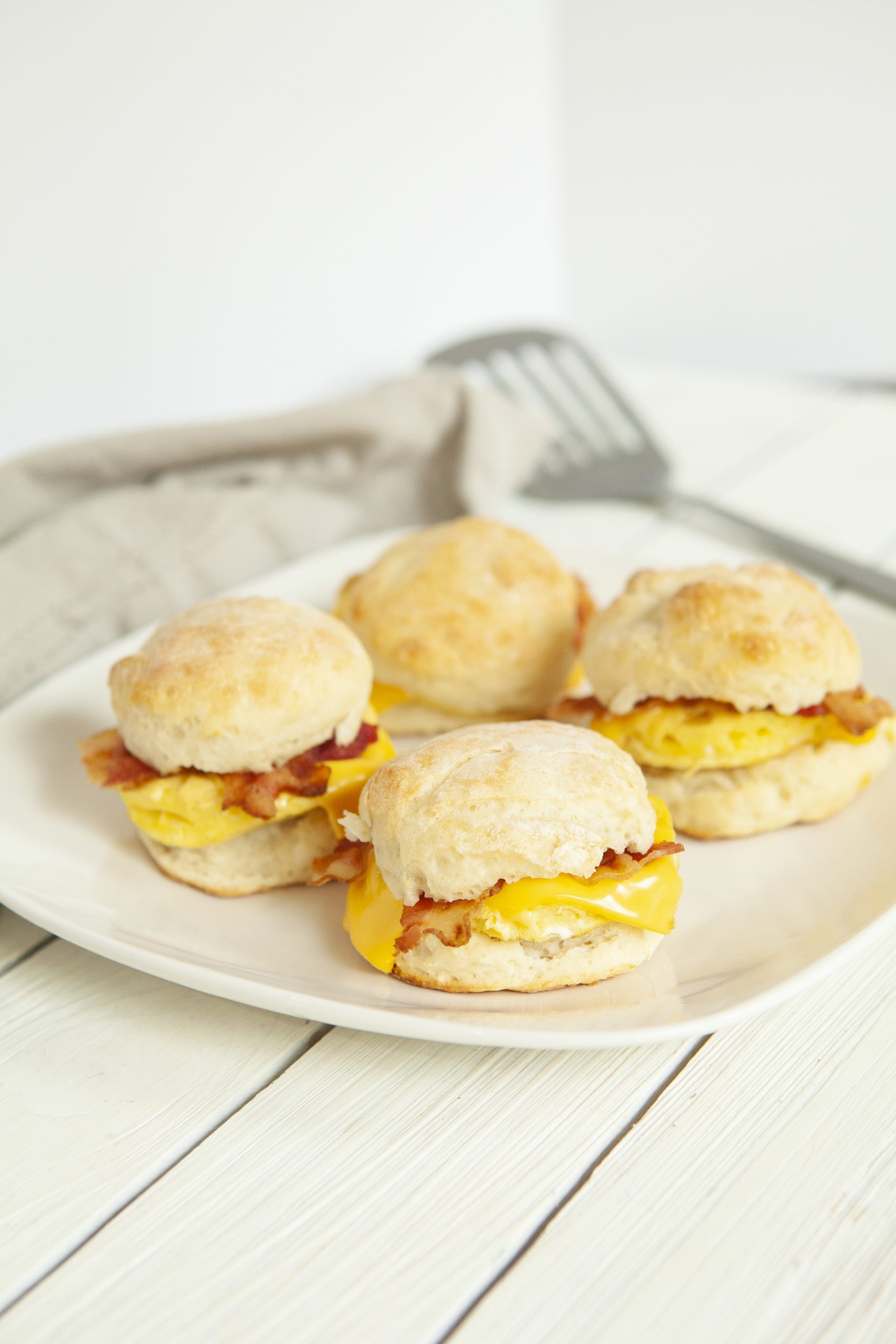 Love Recipes? Join our Facebook Group, The Best Recipes Because Mama Loves to Eat
More Weight Watchers Recipes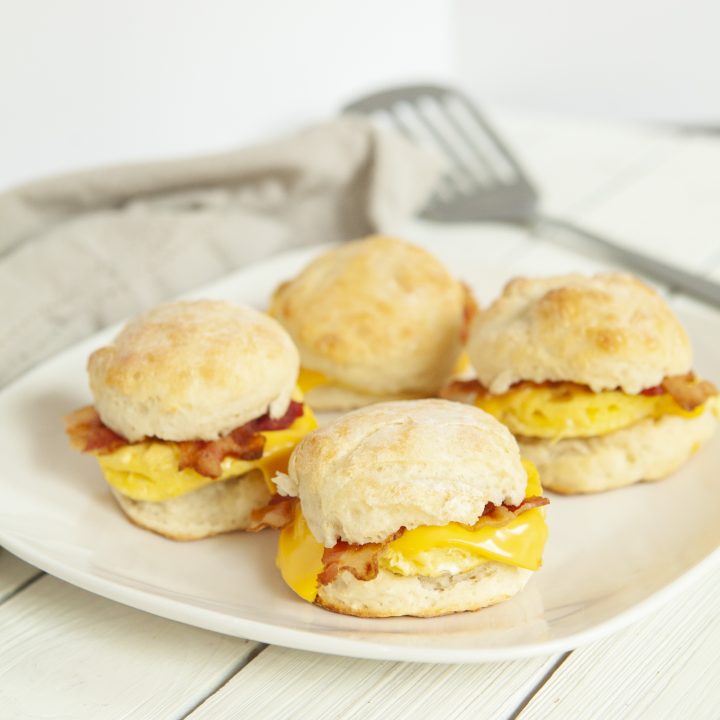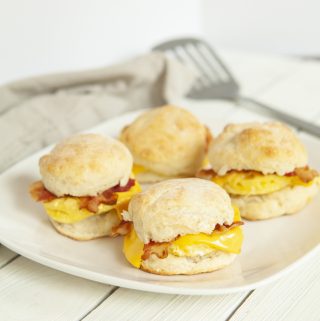 Weight Watchers Breakfast Sandwiches
You always want to start your morning off with a good breakfast. This Weight Watchers Breakfast Sandwiches is the way to go. These are simple and easy sandwiches that can be made and stored to eat for the whole week.
Directions
Make the dough

Layout dough on a floured surface. Pat out the dough until it's about ½ inch thick. Using a biscuit cutter (sprayed for non-stick cooking spray) cut out 9 biscuits.

Spray a baking sheet with nonstick cooking spray and lay biscuits 2 inches apart. Bake for 19-22 minutes or until golden brown on top.

While your biscuits are baking using a fork and a medium-sized bowl, whisk together 7 eggs with a pinch of salt and a pinch of pepper (I like white pepper). Spray a large skillet with non-stick cooking spray and cook eggs on low heat. Cook until edges are done and then flip over. Continue cooking until eggs are done. You should be able to slide your cooked egg right out of the pan onto a flat, clean surface. Using your biscuit cutter, cut out 9 egg rounds and lay ½ slice of cheese on top.

Heat your pre-cooked microwave as directed on the box and dab any extra bacon grease with paper towels once the bacon is cooked and crispy.

Using a knife, cut the biscuit in half. Place a cheese topped egg round on the biscuit then one strip of bacon on top of that and sandwich together with the top of the biscuit.

To freeze, wrap in aluminum foil then place in a freezer zip lock bag. – Thaw overnight in the fridge then wraps in a paper towel and heat in the microwave for 30-45 seconds.
Notes
Weight Watchers Points Per Sandwich
Purple– 3 points
Blue– 3 Points
Green – 5 Points
Nutrition
Serving:
1
sandwich
Calories:
204
kcal
Carbohydrates:
12
g
Protein:
10
g
Fat:
13
g
Saturated Fat:
5
g
Trans Fat:
1
g
Cholesterol:
144
mg
Sodium:
222
mg
Potassium:
108
mg
Fiber:
1
g
Sugar:
1
g
Vitamin A:
274
IU
Vitamin C:
1
mg
Calcium:
143
mg
Iron:
1
mg