Are you looking for the ultimate comfort food? If so, pork chops are the perfect main course. With a variety of recipes to choose from and quick and easy preparation methods, these succulent cuts of meat will soon become weeknight staples in your kitchen. With simple ingredients, here is a collection of amazing pork chop recipes that no home cook should be without.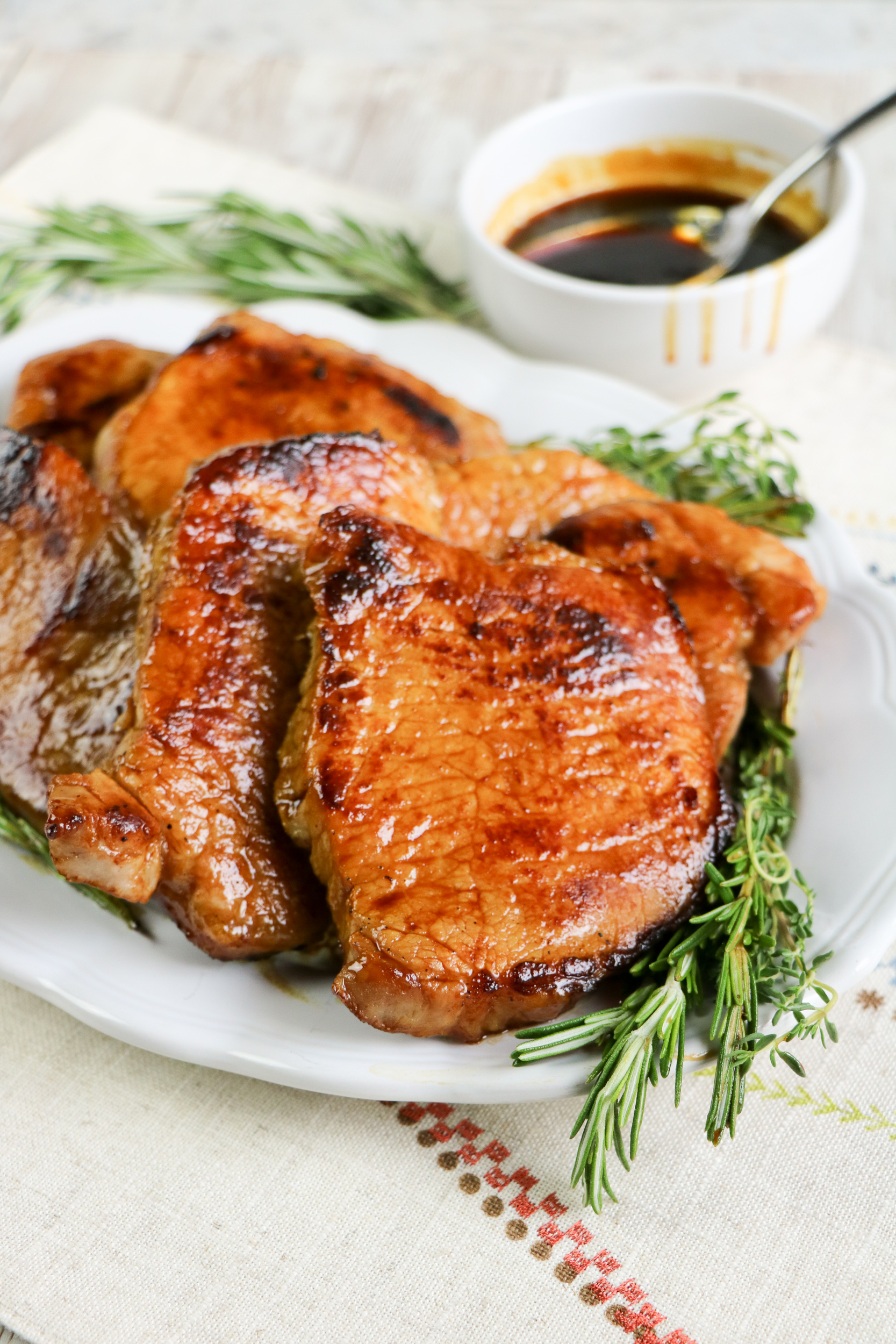 📋 Easy Baked Pork Chop Recipes
For succulent, flavorful pork chops that you're sure to savor, look no further than Pork Chop Recipes! This collection of simple yet delicious recipes puts the spotlight on this delectable staple. Preparing juicy, tender pork chops has never been easier or more enjoyable. Simply select one of our tried-and-true recipes and enjoy the most scrumptious dish you've ever had.
🍖Types of Pork Chops
You can get pork chops precut from the grocery store shelves, like bone-in or boneless pork chops. There are also options like pork loin, rib chop, and shoulder chop. Sometimes these are also called blade chops or sirloin chops. Each of these has its own unique flavor and texture, allowing you to create an amazing variety of dishes.
🥩Boneless Pork Chops vs Bone-in Pork Chops
For those of you who are new to cooking pork chops, there is a key difference between boneless and bone-in cuts. Boneless pork chops are leaner and tend to be more tender, while bone-in pork chops have more flavor and may require longer cooking times. When selecting your desired recipe, make sure to pay attention to whether the chops are boneless or bone-in so you get the best juicy pork chops you can.
🍽️ What to Serve with Pork Chop Recipes
Pork chops are the perfect main course for any meal. They can be enjoyed with a variety of side dishes, making them ideal for both casual and formal occasions. From a simple side salad to garlic bread your taste buds will be happy.
For a classic dinner pairing, serve pork chops with mashed potatoes or sweet potatoes, green beans, and cornbread.
For a heartier meal, try pairing them with roasted vegetables or a hearty salad.
No matter what you choose, your guests are sure to savor the delicious combination.
🍶 How to Store Leftover Pork Chops
If you have any leftover pork chops, they can be easily stored in the refrigerator. Place them in an airtight container and store them for up to five days. Or, if you want to freeze your pork chops, wrap each one individually in plastic wrap or wax paper before storing them in a freezer-safe bag or container. With proper storage, your easy pork chops will stay fresh and delicious for up to three months.
💭Tip for Making the Perfect Pork Chops the Whole Family Will Love
For the perfect pork chop, be sure not to overcook them. The best way to make sure the pork chops are ready is to take an internal temperature of at least 145°F before they are taken off the heat.
Also, always use a meat thermometer when cooking chops. This will ensure that they are cooked through without becoming dry and tough.
Finally, let your chops rest for several minutes before serving. This will help the juices to redistribute and make the pork chops even more flavorful.
❔FAQs
How long do pork chops take to cook?
The exact cooking time for pork chops will depend on their thickness and the cooking method used. Generally speaking, thinner pork chops should take about 8-10 minutes to cook in a hot pan or skillet, while thicker pork chop cuts can take up to 20 minutes in an oven.
What temperature should pork chops be cooked to?
Pork chops should be cooked to an internal temperature of 145°F. Use a digital thermometer to check the temperature and make sure it reaches the recommended level before removing it from heat.
Are pork chops healthy?
Yes. When prepared with lean cuts of meat and cooked without added fats, pork chops can be a great choice for healthy eating. They're also a great source of protein, vitamins, and minerals.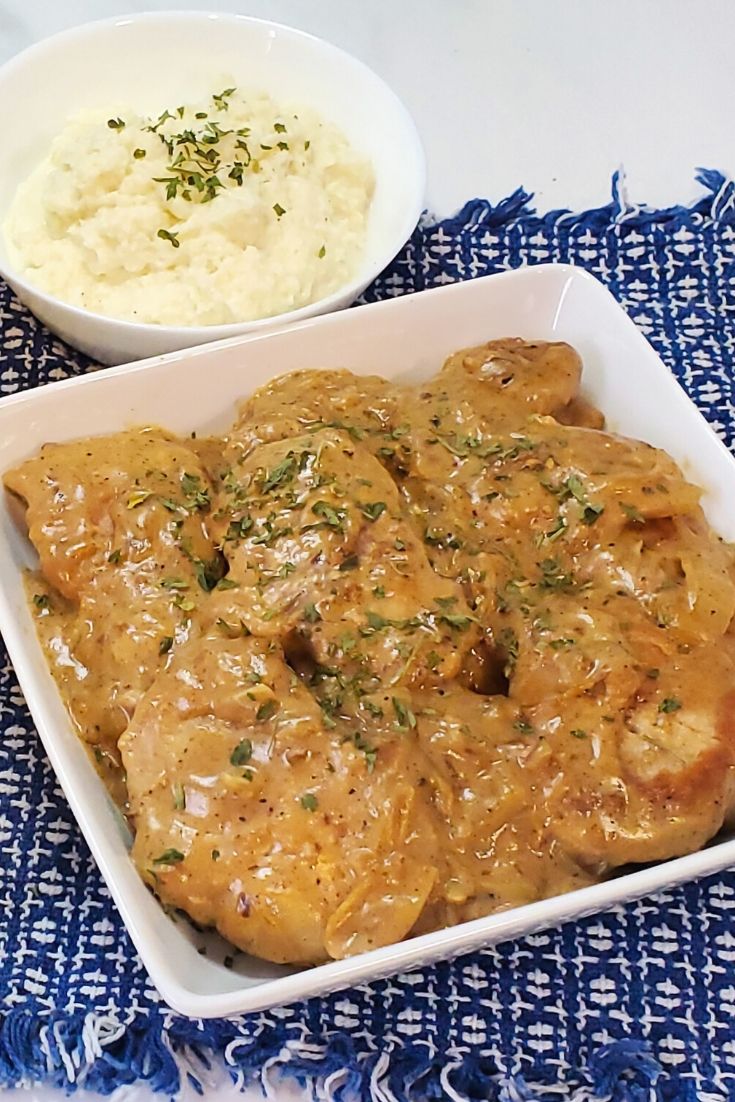 Easy Pork Chop Recipes
Each one of these is an easy recipe that is great for busy weeknights or an easy dinner when you have friends and family coming over. These delicious meals are full of savory flavors
MOLASSES BOURBON PORK CHOPS
If you're looking for a new way to cook pork chops, then this recipe is for you! These Molasses Bourbon Pork Chops are slow cooked and brined in an incredible sauce that will leave your taste buds begging for more. They couldn't be easier to make either!
Check out this recipe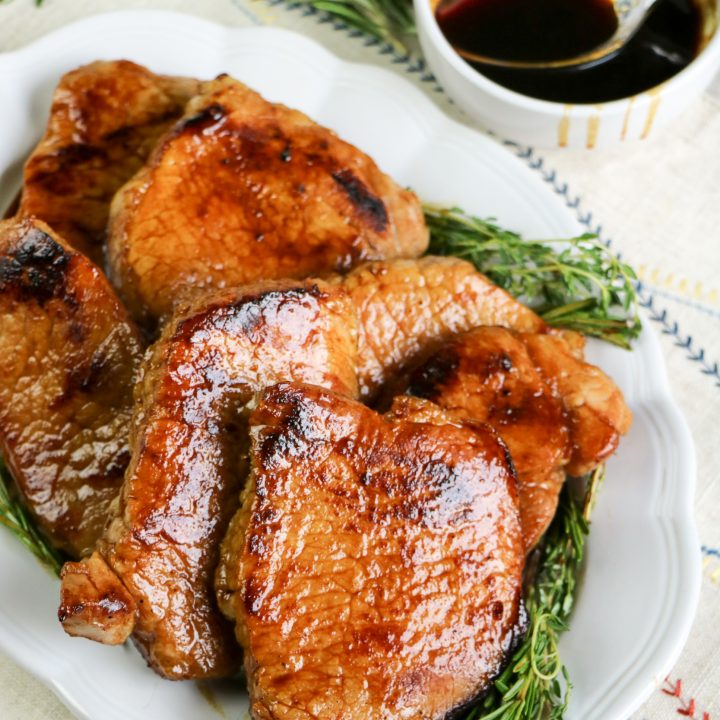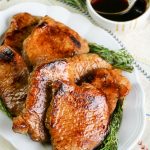 Grilled Pork Chops
Looking for a grilled pork chop recipe? Grilled pork chops for dinner is going to be a deliciously simple dinner idea.
Check out this recipe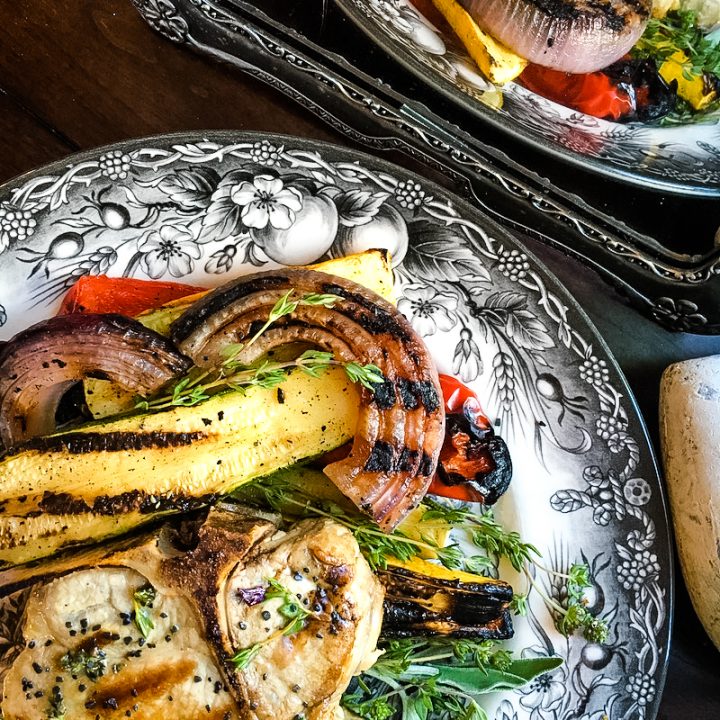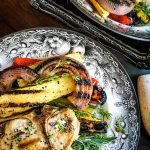 Ranch Pork Chops
No need to buy pre-packaged ranch dressing or seasoning when it is so easy to make your own. This seasoning is excellent on meats, in homemade salad dressings, or blended with Greek yogurt for a healthy vegetable dip.
Check out this recipe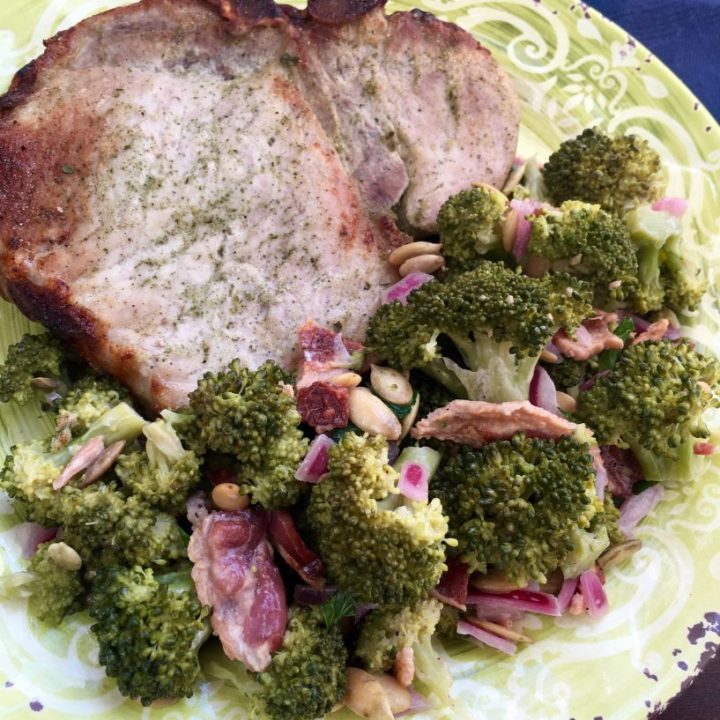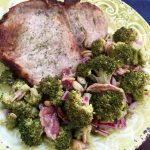 Skinny Smothered Pork Chops
Looking for the perfect skinny dinner for Heart Health month in February? This recipe for Skinny Smothered Pork Chops is exactly what you need. With all the flavor of smothered pork chops but without the fat and calories, this recipe is made with a few healthy swaps.
Check out this recipe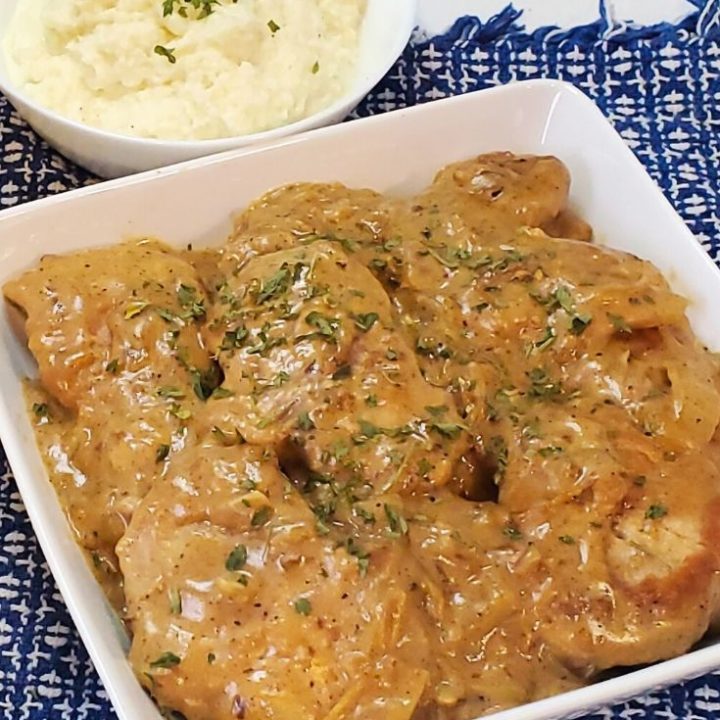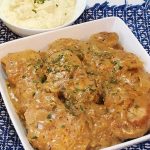 Instant Pot Boneless Pork Chops
Looking for an Instant Pot Pork chops recipe? You can make these amazing boneless pork chops in the Instant Pot. The pork chops come out tender and moist and so good, you'll want to make them all the time.
Check out this recipe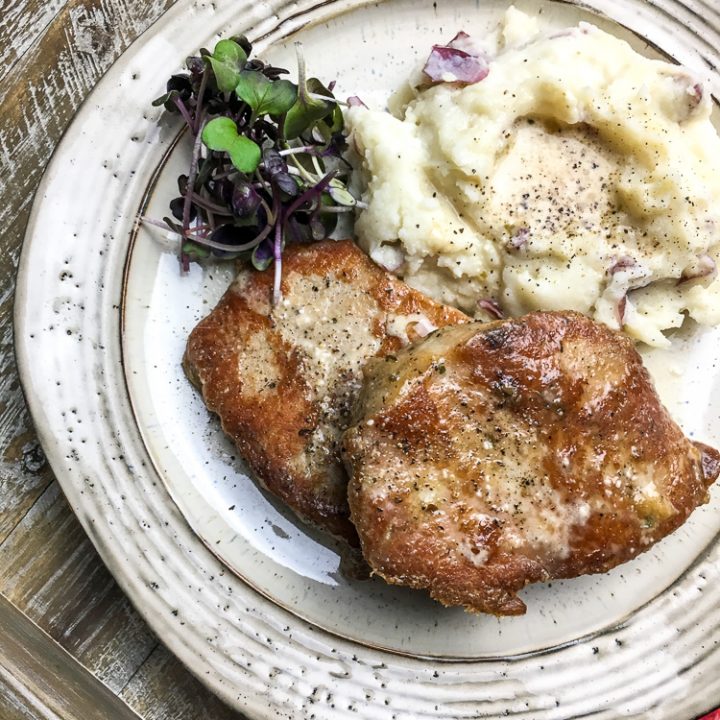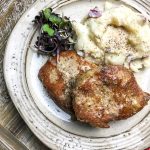 Cajun Pork Skillet Meal
When it comes to cajun food, these Cajun Pork chops are amazing. Thes cajun smothered pork chops are sure to be a family favorite. With just the right amount of heat, these cajun pork chops are amazing.
Check out this recipe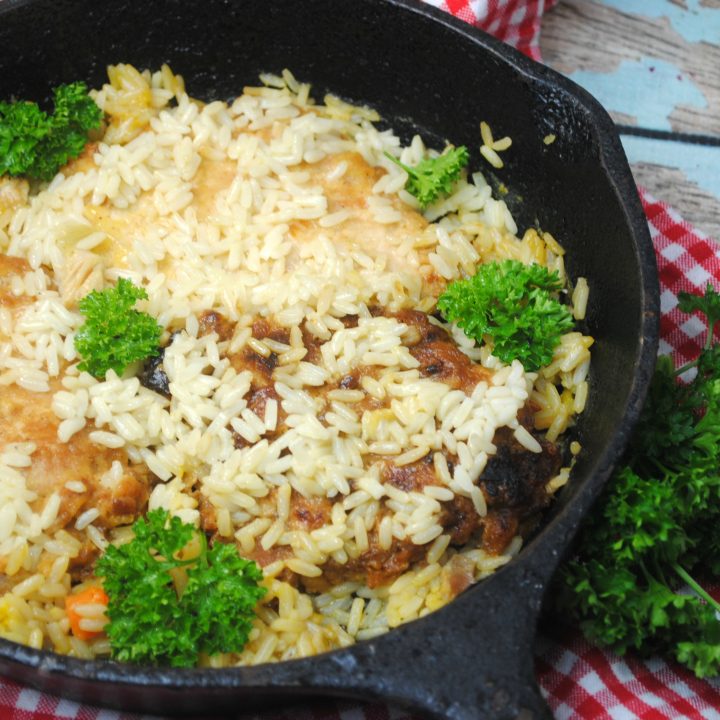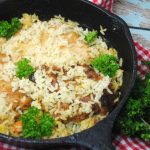 Oriental Pork Cast Iron Skillet Meal
When you are looking for a skillet meal that brings together all the best flavors of a classic Asian meal, you will want this Asian Pork Chops Skillet Meal. Easy to make, this one pan dinner makes the best Asia Pork Loin meal ever.
Check out this recipe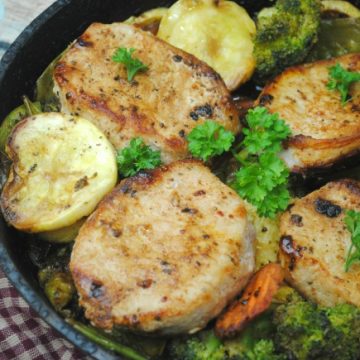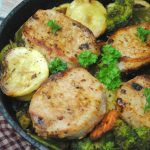 Pork Tenderloin with Applesauce
This amazing Pork Tenderloin with Applesauce is tender and flavorful. With only a few ingredients, this is a perfect dinner any night of the week.
Check out this recipe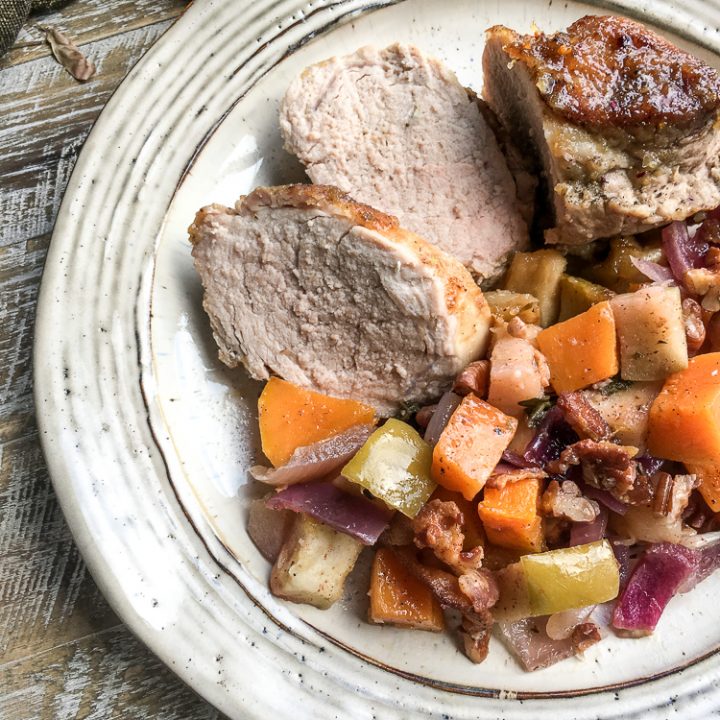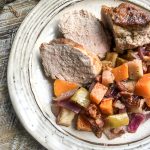 Orange-Glazed Pork Loin with Roasted Root Vegetables
You have to try this amazing Orange Glazed Pork loin in the oven. This easy baked pork tenderloin is flavored with a homemade orange glaze that has so much flavor. Easy to make and bursting with flavor, this tender pork makes the best dinner.
Check out this recipe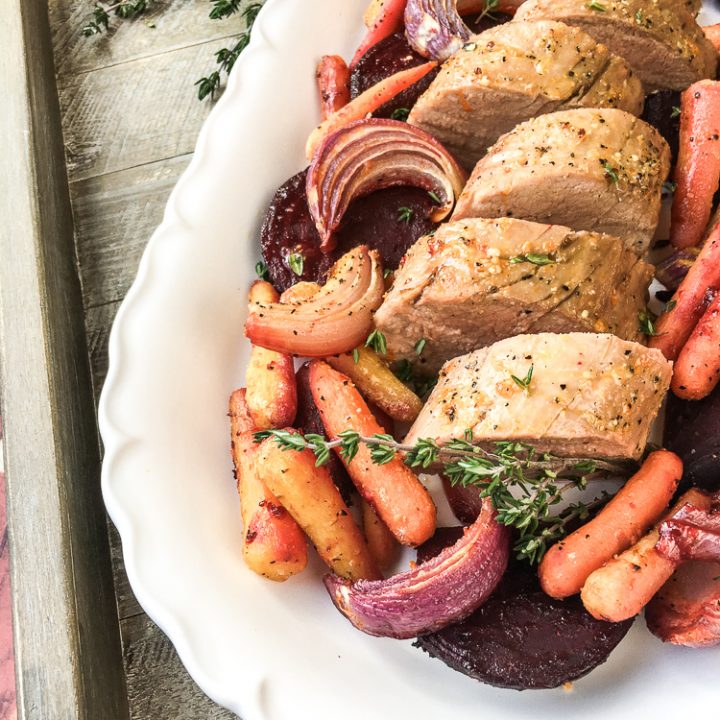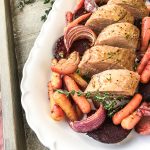 Spicy Pork Bulgogi
Move over, boring old pork! There's a new pig in town, and he's packing some serious heat. Our Spicy Pork Bulgogi is delicious, easy to make, and sure to fire up your taste buds.
Check out this recipe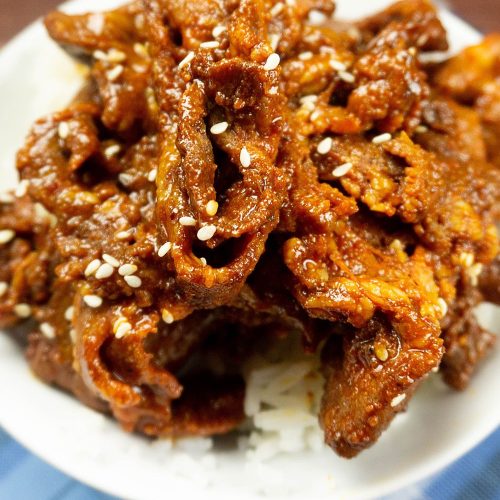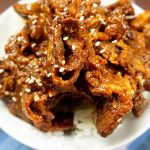 Be sure to come back and tell me what is your favorite pork chop recipe in the comments. Make one of these recipes for dinner tonight.