Looking for Elf on the Shelf Ideas? Here are 500+ Elf on the Shelf ideas for when you little elf comes to visit. Take the stress out of the elf season and use these Elf on the Shelf Ideas.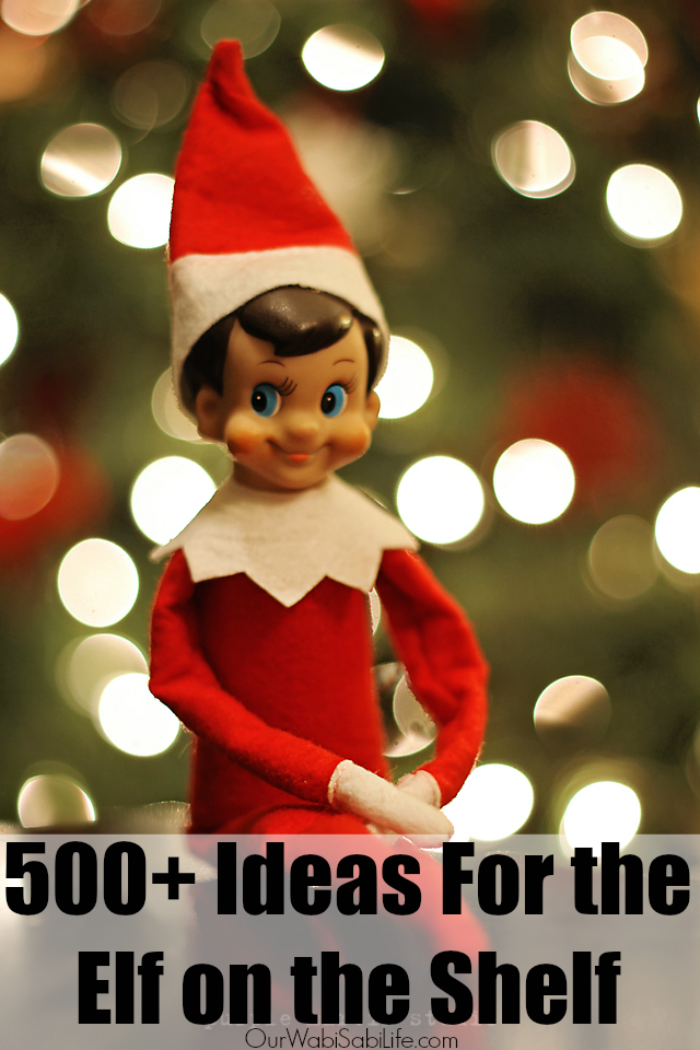 Elf on the Shelf Accessories

If you are visiting this post, I think it is safe to assume you already have an Elf on the Shelf, or something similar like our Chelsea Elf. In case you don't have an Elf but want to get in on the fun, you can get a brown eyed shelf elf or a blue eyed shelf elf. Some of these ideas need to have the elf be able to be posed. I have seen ways to fix the elf into posable positions, you can get this Elf Flex to get the job done simply. Also, sometimes, it is easier to buy props than to rig it. I love this

Elf on The Shelf Scout Elves at Play Kit

. It makes it so the elf can climb and get into things easily.  Of course, you can get clothes for your Elf, and a new pet. Our elf has a husky pup that comes every year. There is a wide variety of Elf on the Shelf accessories available online.
Elf on the Shelf Ideas
As the Elf season goes on, it can be hard to come up with enough ideas to keep the Elf entertained at night. Using these idea, with over 500 Elf on the Shelf ideas, you are sure to have enough to keep that elf busy.