I am a member of the Collective Bias® Social Fabric® Community. This #TysonMovieTicket shop has been compensated as part of a social shopper amplification for Collective Bias and its advertiser. #CollectiveBias
My kids are funny with the things that they like. My oldest son, Anthony, is so fussy, to the point that he only likes things that are covered in cheese or some other type of sauce or dip. Next is Joey, who is my culinary super star. He loves everything and is learning to cook it all. My girls are fussy depending on the day. One day I can make anything and they will eat it, the next, they turn their noses up to anything other than pasta. And me, my favorite thing to eat is vegetables. I prefer them oven roasted with just a little salt and pepper, but I can not get most of the kids to eat that, even if I bribed them. So I need to find a way that all the things we like can be blended into a something that we can all enjoy, usually into great chicken recipes.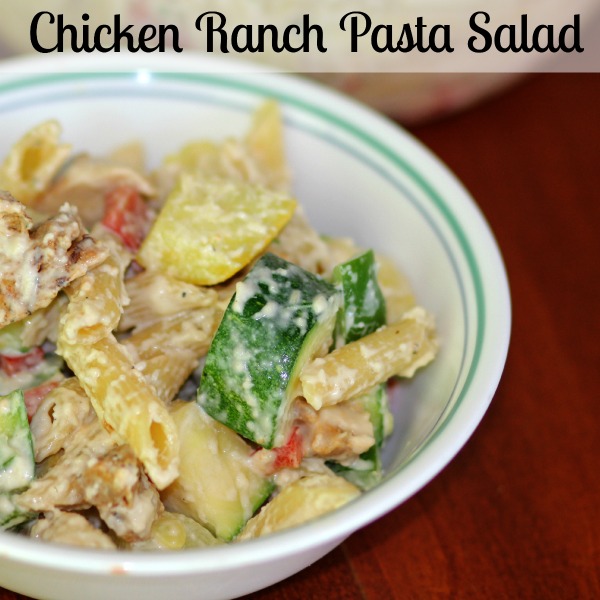 Ingredients:
6 Ounces Grilled and Ready Fully Cooked Refrigerated Southwestern Chicken Breast Strips
2 Cups penne pasta, cooked and drained
1 medium zucchini
1 medium yellow squash
1 each bell pepper, green and red
1/4 parmesan cheese
1/3 cup ranch dressing
*Note* I prefer my zucchini and squash sautéed off. I do not like them raw. But you can certainly keep them raw for this dish, if you prefer.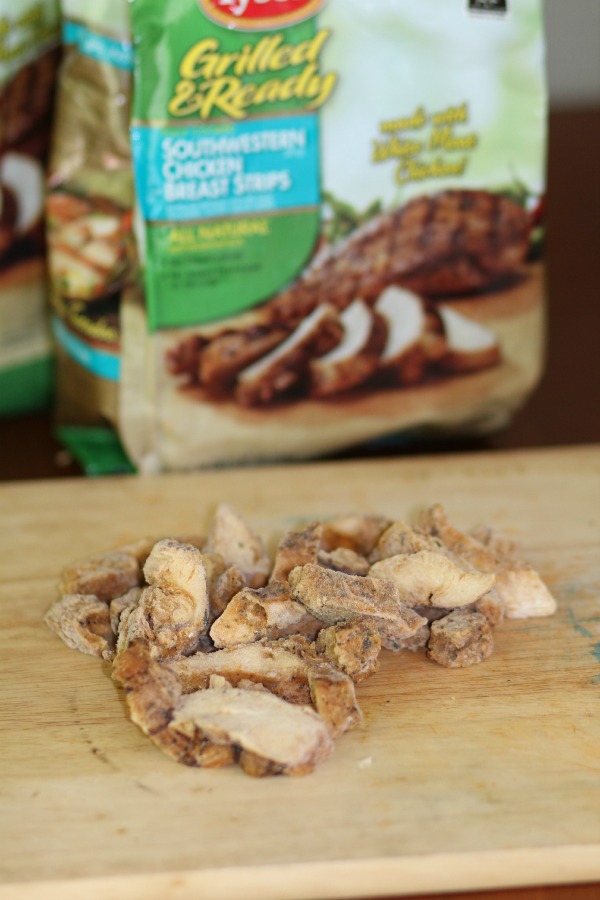 Cut the chicken strips down into smaller pieces.
Cut veggies down into chunks. If you want your veggies soften a bit, saute them.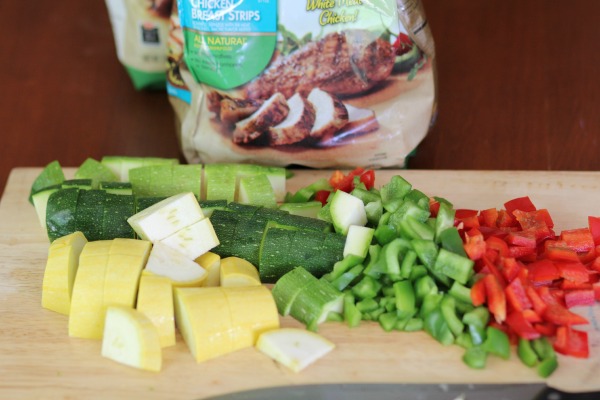 Toss the chicken, pasta, and veggies together in a large bowl.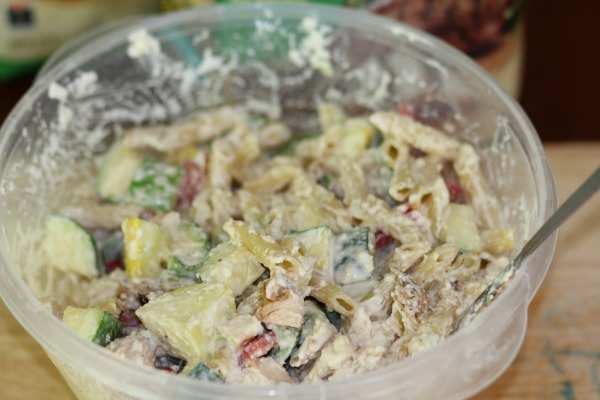 Combine the cheese and dressing into a bowl. Pour over the chicken and pasta mixture. Todd well to coat everything.
Serve chilled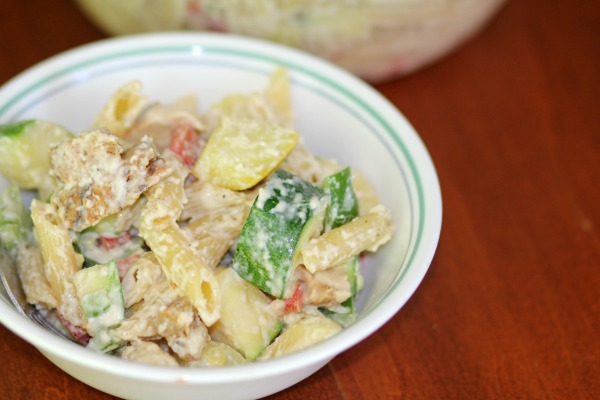 As a bonus right now, when you pick up 2 participating Tyson Grilled and Ready Fully Cooked Chicken products at Walmart, in a single transaction, you can get 2 free tickets to see the new movie Blended. It is so simple, just grab your chicken, scan your receipt and either text or email it to [email protected] by 6/16/14 11:59:59pm PT.
I am so excited to see this movie. While my family is not a blended family, everyone in my family has wildly different personalities and I am always trying to blend together the things that they like, all the way down to dinner. And I don't know if there are many actors I like better than Drew Barrymore and Adam Sandler.
Do you have to worry about blending things for your family? Do you think that your family would enjoy Chicken Ranch Pasta Salad using Tyson Grilled and Ready Chicken? Are you excited to see Blended?
Want something low carb? Learn how to cook spaghetti squash perfectly every time so it tastes amazing.