That time of the year is finally here. When the leaves start turning, the breeze begins biting, and the atmosphere gets ever so slightly spooky, you know that Halloween is finally here. Ask any American about their favorite holiday after Christmas, chances are high that the answer will be Halloween, and there are solid reasons behind that.
The foremost reason is the weather as the falling yellow, orange, and leaves, the crunch of those leaves beneath your feet, the smell of the fireplaces, crisp breeze, and shorter days, all of it points towards the arrival of fall and Halloween. Moreover, Halloween sets the tone for the holiday season, which makes it everyone's favorite.
Whether you're an adult or a kid, the spooky festival tickles everyone equally. If you're also a fan of the spook, what's the better way to celebrate it than to throw a Halloween party for your friends and family. Here are the best tricks and tips for throwing an eerily good Halloween party.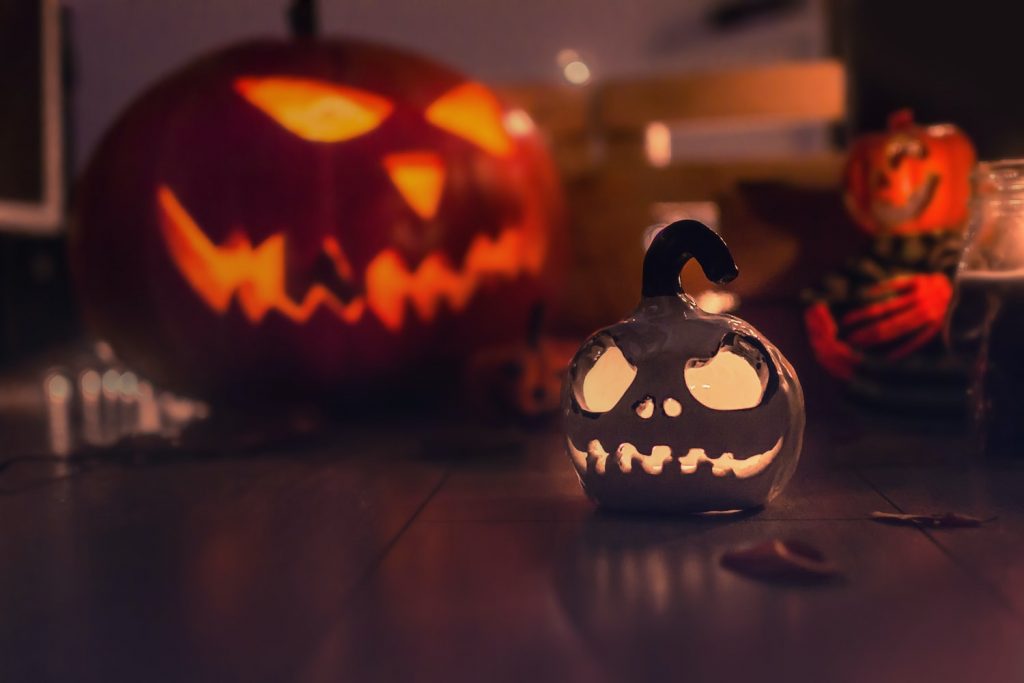 Account For the Weather
While the fall season is characterized by overcast skies, balmy weather, and crisp breeze, it might turn out of blue. Many parts of the US experience occasional showers during the fall season. You wouldn't want the rain to play spoilsport for your Halloween party, especially if you had set up the entire party outside for the spook.
For the perfect Halloween party, you need clear skies, chilly wind, and just the right amount of spook in the atmosphere. It would be best to keep a tab on the weather using an intelligent forecast platform. For example, if you are located in the Lake Nona region in Orlando, you can check Lake Nona weather on websites or apps for accurate forecasts.
Set a Costume Theme
What is Halloween without costumes? When else do people get to channel their inner creativity and dress up as something scary, funny, or just plain punny. To set the tone of your Halloween party and make it fun for everyone attending, set a theme for your Halloween party. It could be anything from horror movies to folklore. There are a lot of great costume themes for Halloween parties to choose from.
To make it even more fun and get people involved, announce that there will be rewards for various categories. Set categories like the best costume, best handmade costume, best funny costume, and so on. To go with the vibe of the Halloween party, give spooky gifts or dishes as the award for each category.
Related: Smiley Face Halloween Makeup Tutorial
Be Creative With the Punch
Every great Halloween party needs an equally great punch bowl. Go all out with the vibe of your punch bowl, as it will be the centerpiece of the party in all likelihood. Take your punch game a notch above by serving it in a witch's cauldron with a zombie hand holding the ladle for serving.
Additionally, you can research whacky Halloween punch recipes to let your guest enjoy the party to the full. Go extra measure and create spooky ice by filling latex gloves with water and freezing them. Imagine a bright red punch with hand-shaped ice floating in it. Spooky right? And it will also win you the admiration of your guests. This is just one idea; there's so much more you can do with the punch.
Related: Creepy Spaghetti with Deviled Eyes | Spooky Spaghetti for a Halloween Party
Do More With Your Jack-O-Lantern
Pumpkins are ubiquitous during any Halloween event. They are either carved into spooky shapes and figures or stacked in one corner for the fall vibe. However, just like a punch, pumpkins can be so much more than just ornaments for a good Halloween party. 
Related: 700+ Free Pumpkin Carving Stencils
For instance, you can chop off the top of a giant pumpkin, carve a spooky face into it without actually cutting holes into it, and fill it up with crushed ice. You can now use this pumpkin as a drinks cooler to hold beer, wine, and other chilled drinks. For an extra measure, put in some waterproof led light to illuminate the carving and give the feel of jack-o-lantern.
Have a Dedicated Hashtag For Your Halloween Party
Everything is online these days, and if your guests enjoyed your party, they are very likely to share moments from the party on their social media handles. Ensure that you create a unique and quirky hashtag for your guests to use when they post online. You can mention this on the invite and the party's entrance, urging guests to use the hashtag. Once the party is over, you can head to the social media platform of your choice and check all pictures in the hashtag to relieve the party.
There you have it. By following these simple tips, you can throw a Halloween party to remember for your near and dear ones. But also remember that the party is mainly for you to have fun, so don't forget to do that, have fun with your eccentricities, and let your hair down.