Looking for a Halloween Alcoholic Punch idea? This Halloween cocktail is perfect. Make this Hocus Pocus drink with its bright green color and fantastic flavor, this is the perfect Hocus Pocus Cocktail.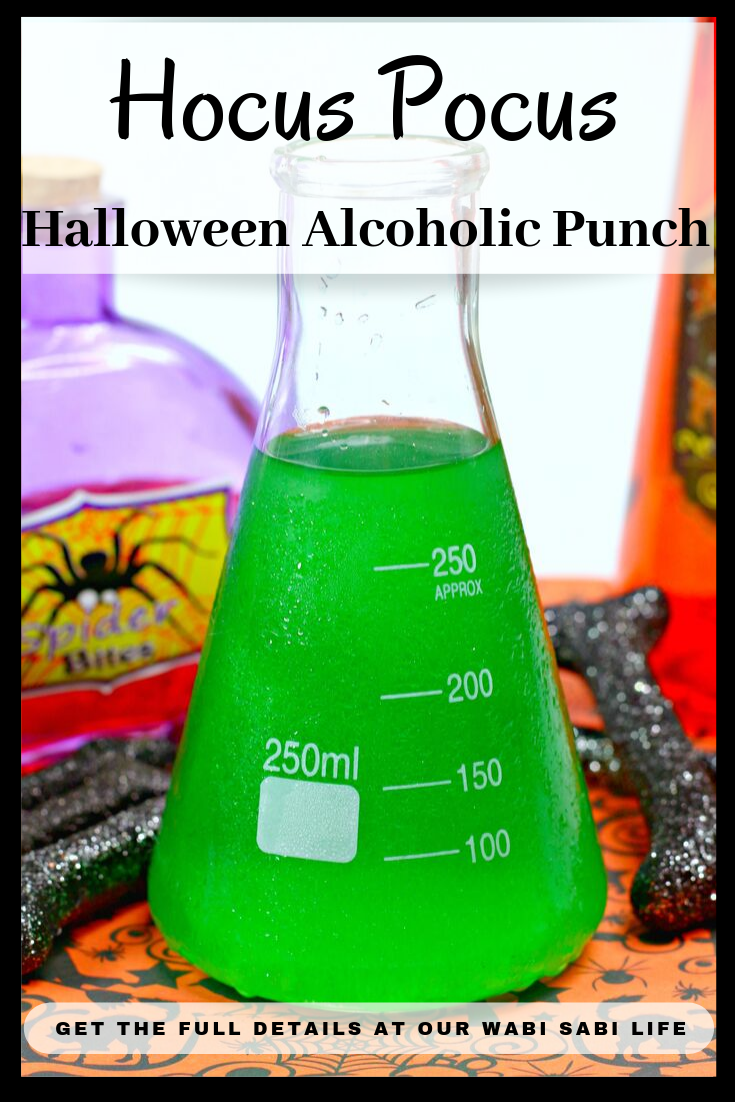 Hocus Pocus Halloween Alcoholic Punch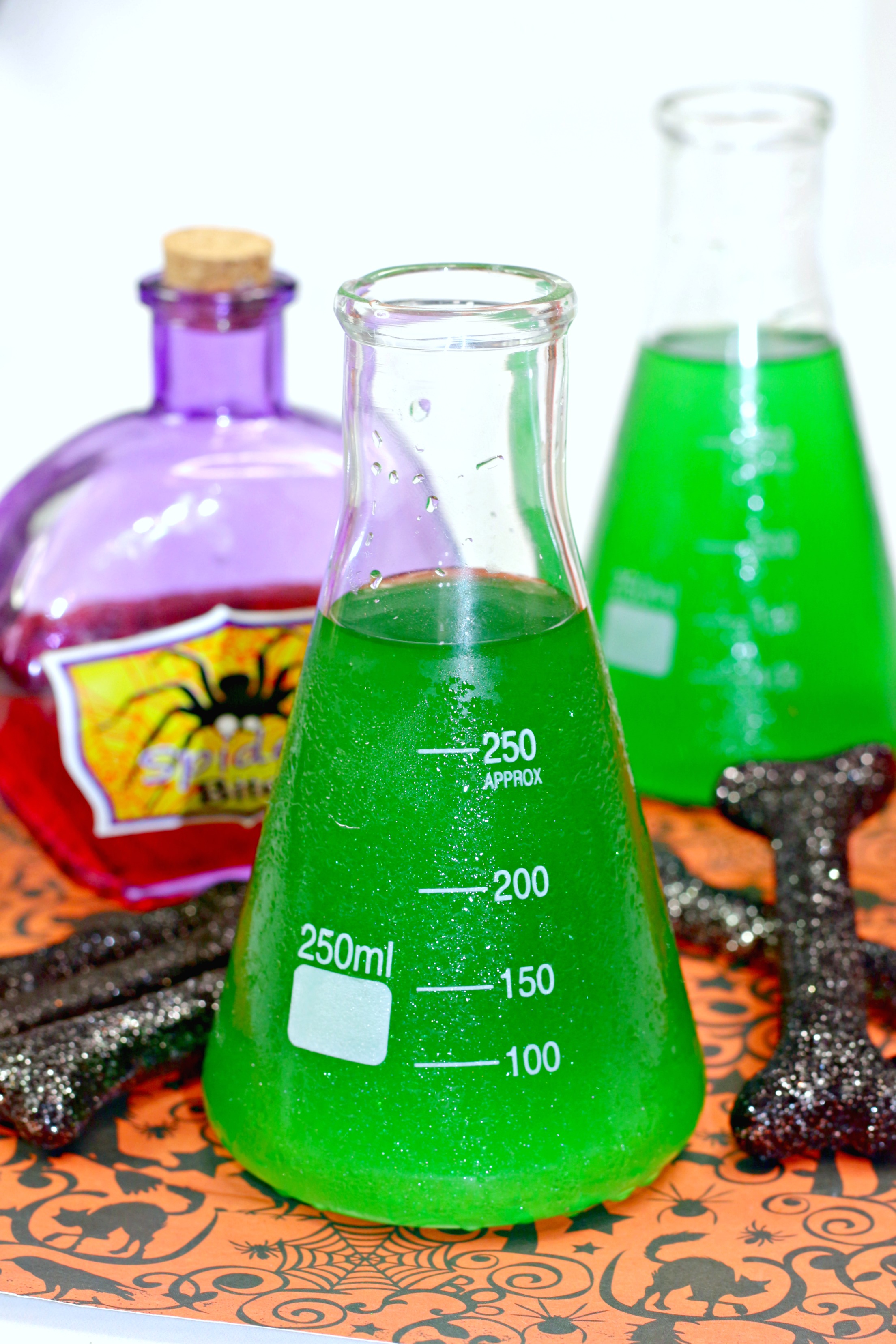 Halloween is my favorite holiday. My favorite movies are out during Halloween. The top 2 favorites: Hocus Pocus and Nightmare Before Christmas. Whether you are getting a crowd together to watch Hocus Pocus or are just watching it with a friend, I have the perfect Hocus Pocus Halloween Alcoholic Punch recipe. Make a large batch and have it ready to watch Hocus Pocus, you might even enjoy the Hocus Pocus Drinking Game.
How to Serve the Hocus Pocus Drink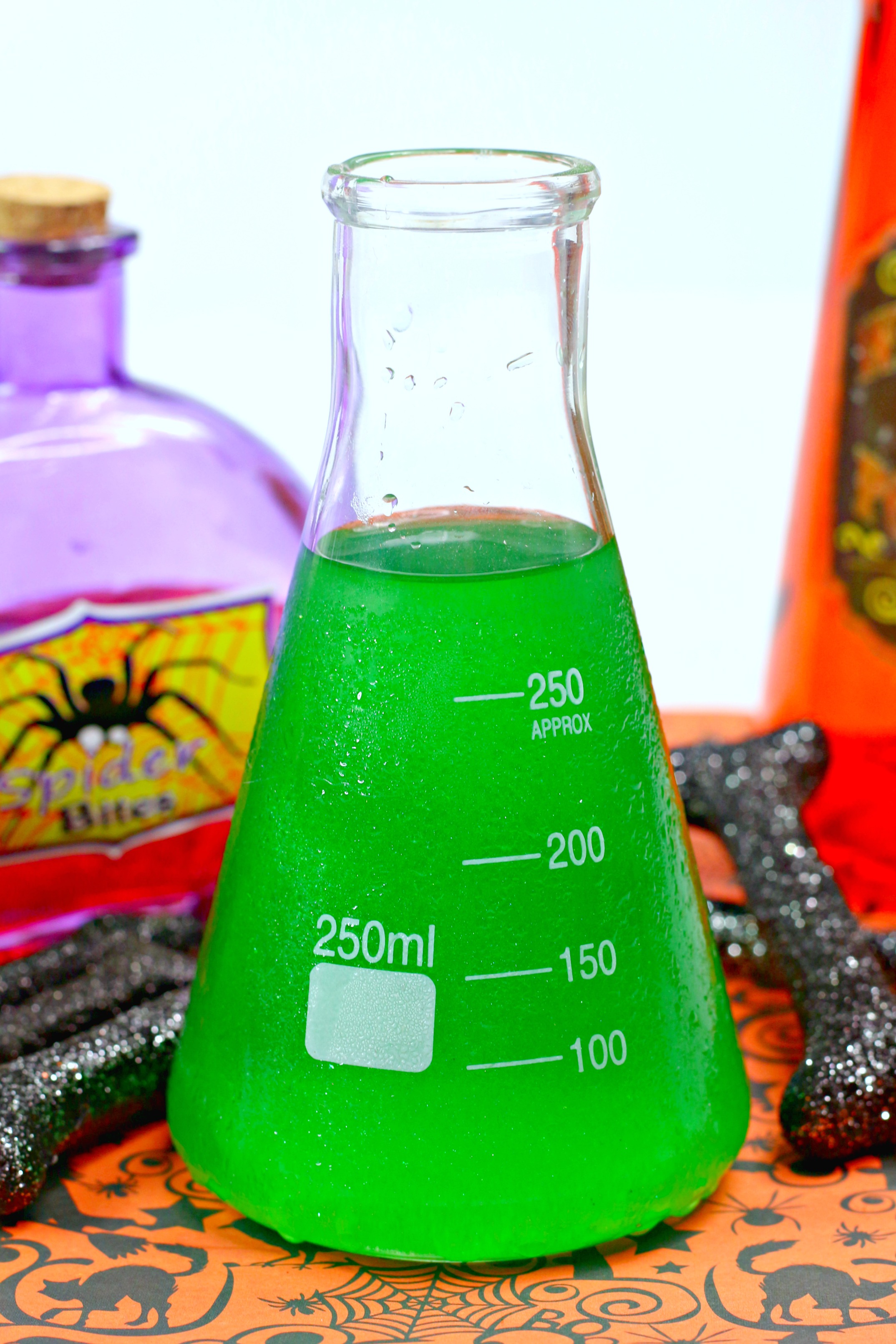 There are a few fun ways to make this Hocus Pocus Drink. You can make this drink, one glass at a time and enjoy it as is or over ice. Another option is to make this Halloween cocktail as a pitcher and guests can pour a glass at a time. The other option is to make this cocktail and serve it as shots.
I like to make this Halloween cocktail in a glass science flask. It gives a fun appearance for the drink. It really adds to the Hocus Pocus feel. I like this set because it is inexpensive and has several options. Then as you are serving the shots serve them in these test tubes. This is perfect for when playing the Hocus Pocus Drinking Games.
Is this Hocus Pocus Cocktail Strong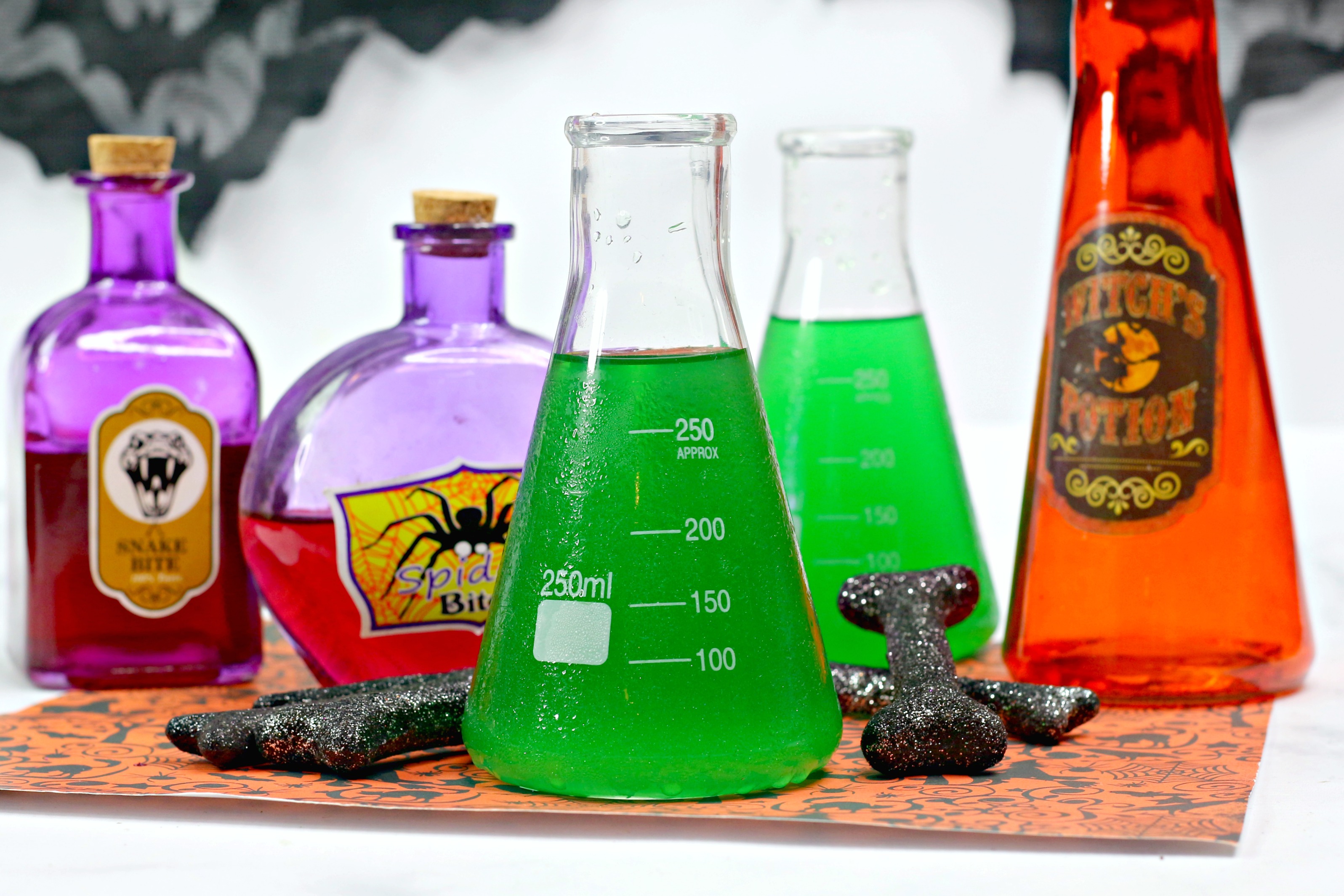 While there are 3 different alcohols in this drink, it is not an overly strong drink. The pineapple juice and blue curacao help this to be a fruity drink, which cuts down on the alcoholic taste.
Want to Decorate the Glass for Hocus Pocus Themed Cocktail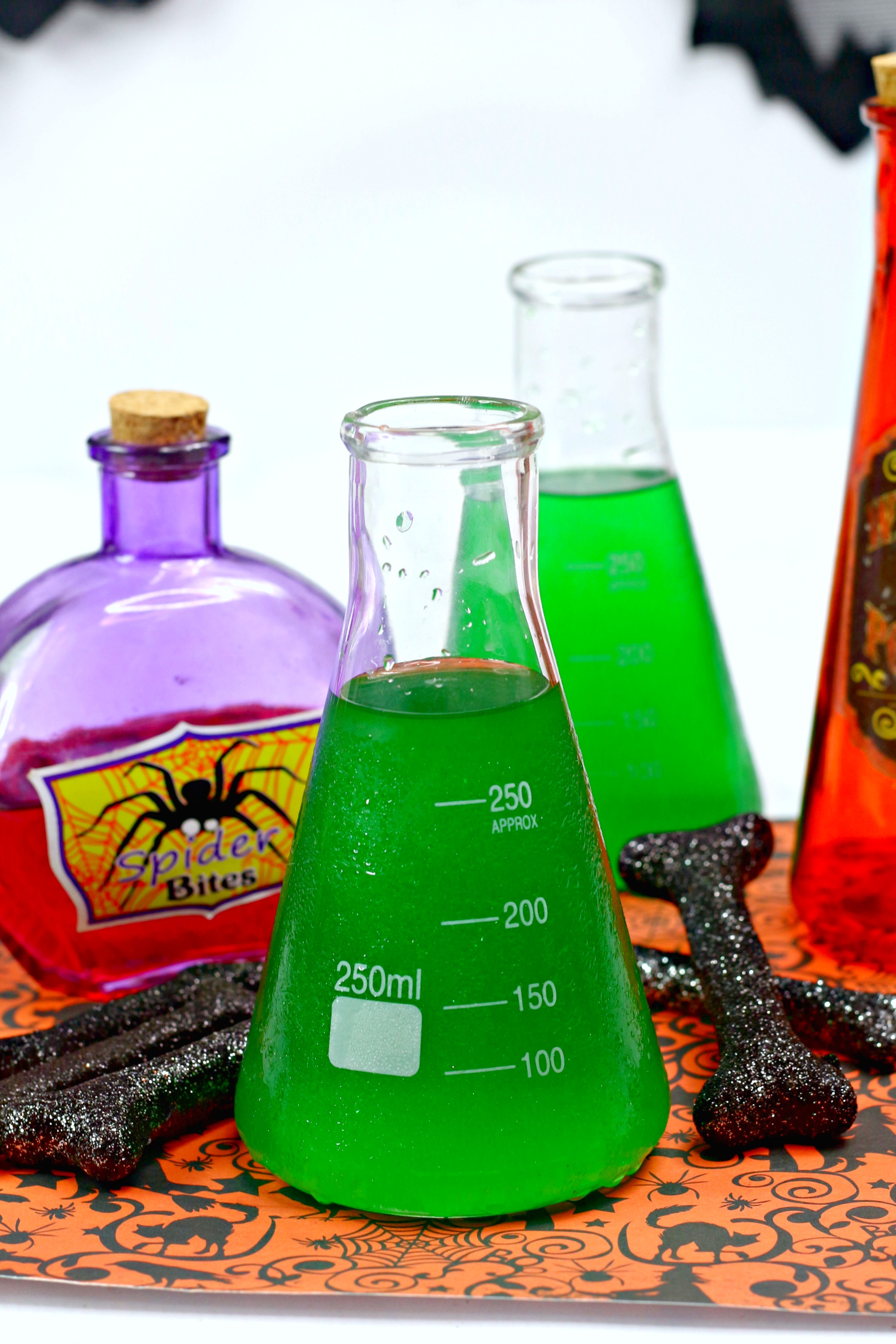 If you are making this cocktail by single glasses, or you are feeling very ambitious, you can use green cake gel and put it around the rim of each glass, shot or test tube. You can also put it on the flask you are serving the drink from. Put the green cake gel around the edge, letting it dribble down the sides. Then let it dry. This creates a fun decoration on the glass.
Hocus Pocus Halloween Alcoholic Punch Ingredients
Get the full list of ingredients, with measurements, at the bottom of the post in the printable recipe card.
Vodka
Spiced rum
Blue Curacao
pineapple juice
Cherries for Garnish
How to Make Hocus Pocus Halloween Alcoholic Punch
In a cocktail shaker filled with ice add vodka, rum, pineapple juice and blue curacao and shake until mixed.
Pour on top of the ice and garnish.
This is enough for one cocktail. If serving as shots or in a pitcher, increase the recipe.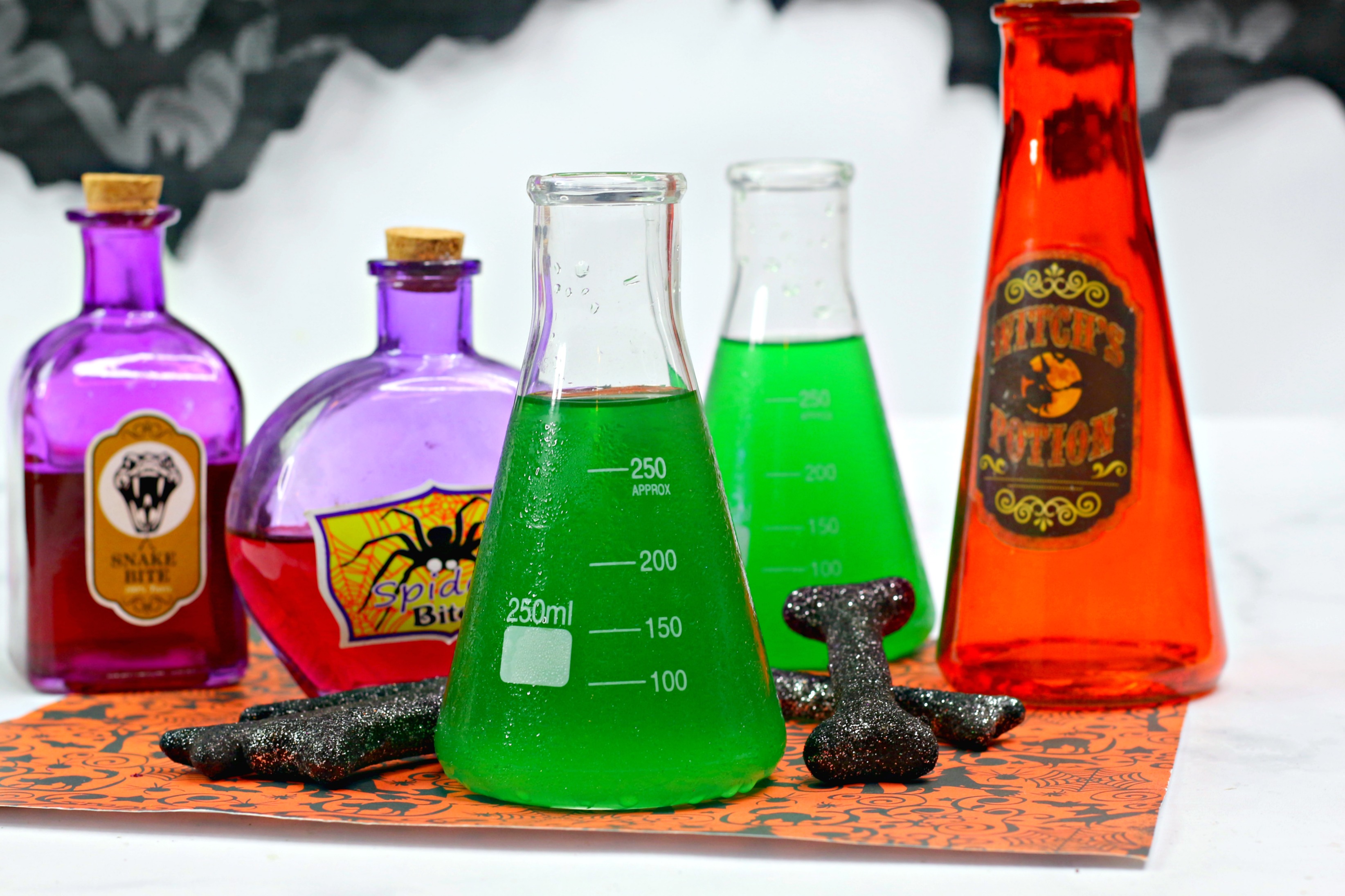 Halloween Drinks Tipsy Bartender
If you like the kind of Halloween Drinks Tipsy Bartender shares, you are going to love these other Halloween drinks.
If you are looking for more cocktails in general, I think you will love these other cocktails, like Red, White & Blue Jello Shots.