Valentine's Day is in a 2 days. If your kids are like mine, they are going to come home and say they are having a a party at school and need you to bring in a treat. Now for us, I am trying to get all the normal things done, like cheer, tumble lessons, homework and work, and just everything else we have going on. I don't have time to plan a treat with only 1 night to make it. I could run to the store and buy a bag of cookies or chips, but why not take one extra step that takes almost no time at all. These Cupid Arrows are a great last minute Valentines Day treat idea.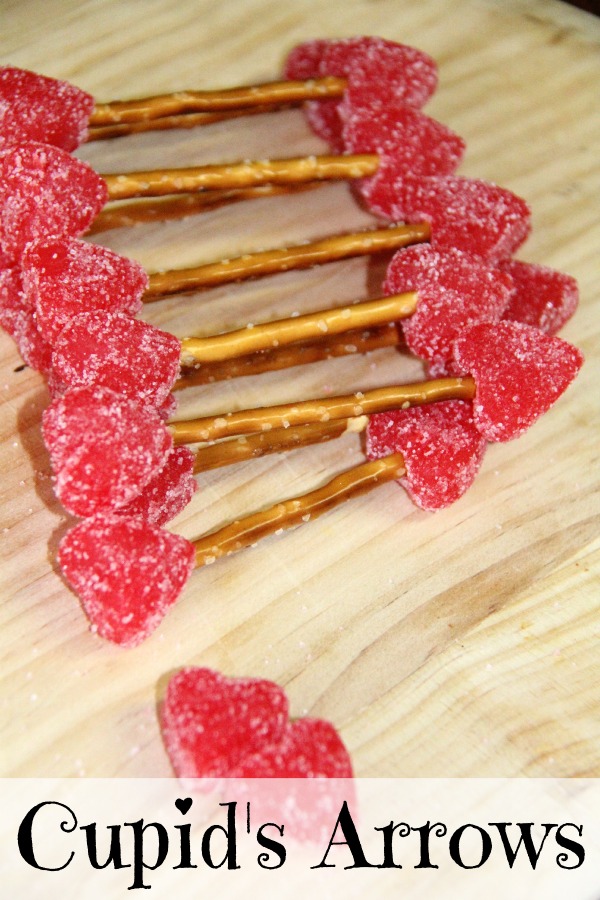 These Cupid Arrows are so easy to make. With just 2 ingredients, even the kids can help put them together. All you need are gum drop hearts and thin pretzel sticks. You can also use ribbon to tie a few together, if you'd like.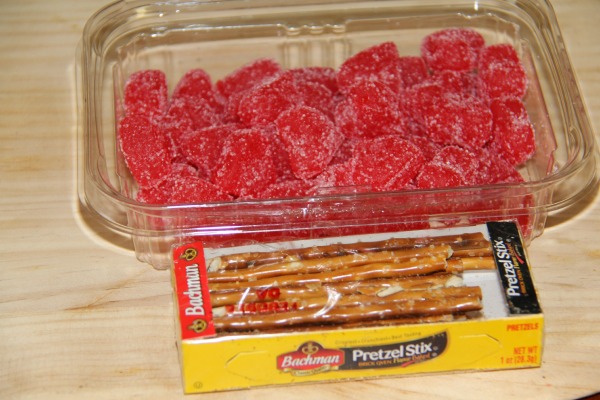 I love these cute little heart gum drops. I have only found them in the bulk candy section of the grocery store. They are normally available this time of year. Look for them in either the bins you bag yourself or in the section where the candy is already packaged.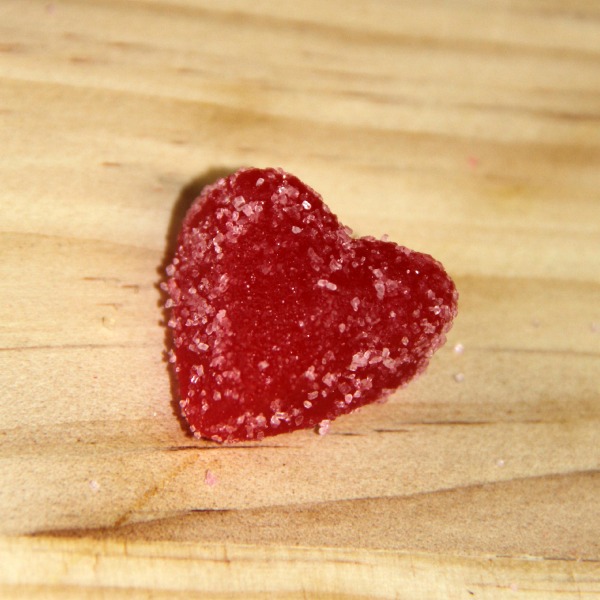 All you need to to do make these cute Cupid Arrows is to add a hear to each end of the pretzel stick. Push the gum drop onto the end. If you push too hard or twist as you are adding it, the pretzel will break.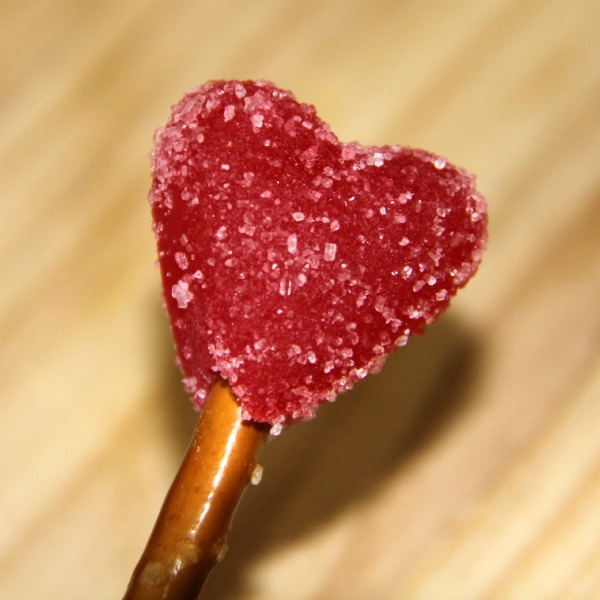 I use the top of the heart for one side and I use the bottom of the heart for the other end. That way it looks like the point of the arrow and the feathers (Do they have an actual name?) of the other end.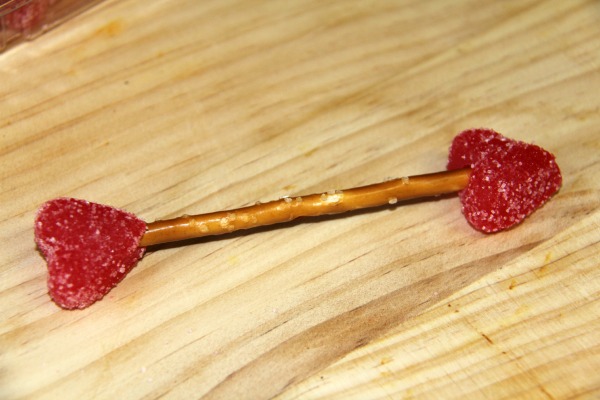 And then it looks like an arrow.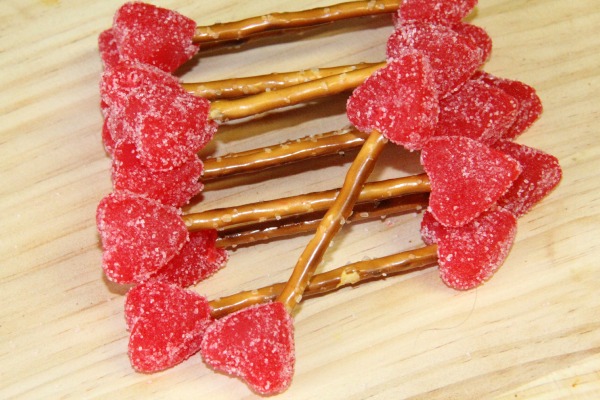 These are quick and easy and the kids love to have these cute Cupids Arrows. It is a perfect Last Minute Valentine's Day Treat idea.