Quick Easy Leftover Turkey Soup with Vegetables and Rice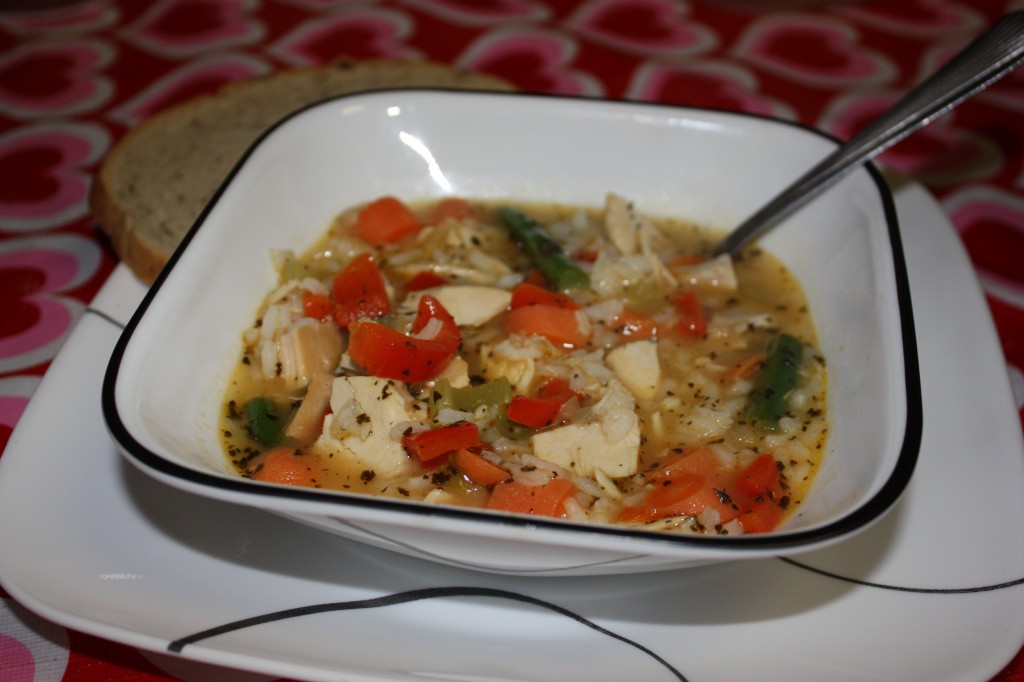 I love soup. It is one of my favorite things to eat. It is just comforting. And it can be so easy to throw together. I love that it can be a fantastic way to use up left overs. Today was a rough day. It was hectic, and I was running all over town because hubby's car broke down, again, I had packages to mail, medicine to pick up, and papers to drop off. So by the time I actually got home, I realized it was 5:15, and I hadn't thought about dinner at all, and took nothing out of the fridge. Over the weekend, we had made a large turkey while we celebrated my brother's birthday, and I still had a ton left over. Plus a ton of veggies from my trip to the farmers market. So I decided to throw together a leftover turkey soup. Dinner was ready is 35 minutes, and was so good, I am lucky if I have one bowl left for my lunches tomorrow.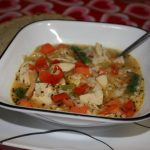 Turkey Vegetable Rice Soup Recipe
Ingredients
1

cup

uncooked rice

or 3 cups cooked rice

2

Celery Stalks

Half an onion

1

red pepper

4

garlic cloves

1 1/2

cups

chopped green beans

2

large carrots

2

cups

turkey

chopped

2

Tablespoons

Basil

Salt and Pepper to taste

32

ounce

vegetable or turkey

or chicken broth
Instructions
Start cooking the rice according to the directions. While the rice is cooking, chop the veggies and sauté them until soft. Add in the seasoning and turkey. Sauté a bit longer, then add the broth. Once the rice is done, add to the veggies. I personally prefer to rinse my rice first. I find it makes the soup too starchy otherwise, but it is not necessary. Bring soup to a boil slowly, on medium heat. Now your soup is done. Enjoy.