Valentine's Day may look a little different this year, but that doesn't mean you have to miss out on the special occasion. If you are looking to stay home and enjoy a romantic evening with your partner, here are some fun and creative Valentine's date night ideas perfect for couples who want to celebrate from the comfort of their own homes.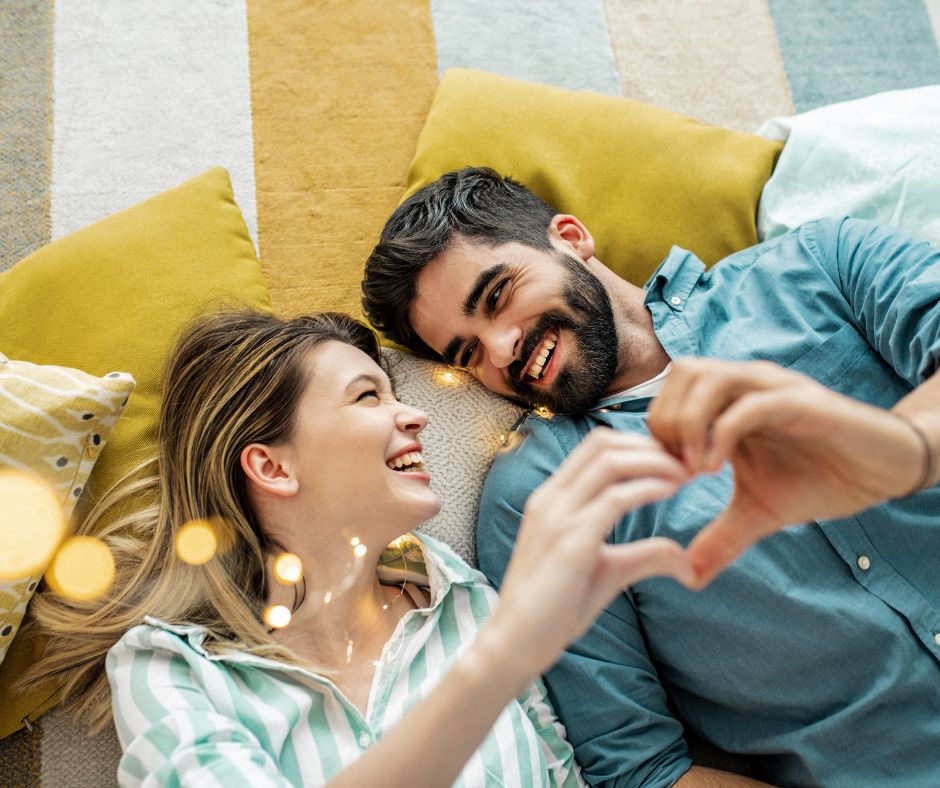 Valentine's Date Night Ideas at Home
Having a special Valentine's date night at home is a great way to show your loved one you care! Brainstorming creative ideas to make the night memorable doesn't have to be hard. Set the scene by dimming the lights, making sure you have all necessary snacks and beverages prepared, Lighting candles, or getting out string lights if you have them adds an extra layer of romantic ambiance. Have dinner together in the living room instead of the kitchen. Then try some of these fun Valentine's Date Night Ideas at Home
Create an At-Home Spa Experience
Treat yourselves to a little pampering with an at-home spa experience. Light some candles and play calming music in your bathroom while you both soak in a luxurious bubble bath. You can also bring out face masks, body scrubs, or any other skincare products that you have sitting around the house and make it feel like a real spa day.
Try making Rose Vanilla Exfoliating Sugar Scrub Soap Cubes or How to Make Eucalyptus Lavender Bath Bombs
Give each other massages using scented massage oil
Grab your favorite scented massage oil and take turns giving each other relaxing massages. Set the mood by lighting some candles or playing soothing music in the background to truly make it a special experience. You can even follow instructional videos online if you want to learn some new massage techniques.There's nothing quite like a partner pampering you to the point you feel like a million dollars. You may even joke that you look great enough for feet pics sell services. Just relax, and enjoy the intimate comforts that come with being totally vulnerable in the presence of your partner.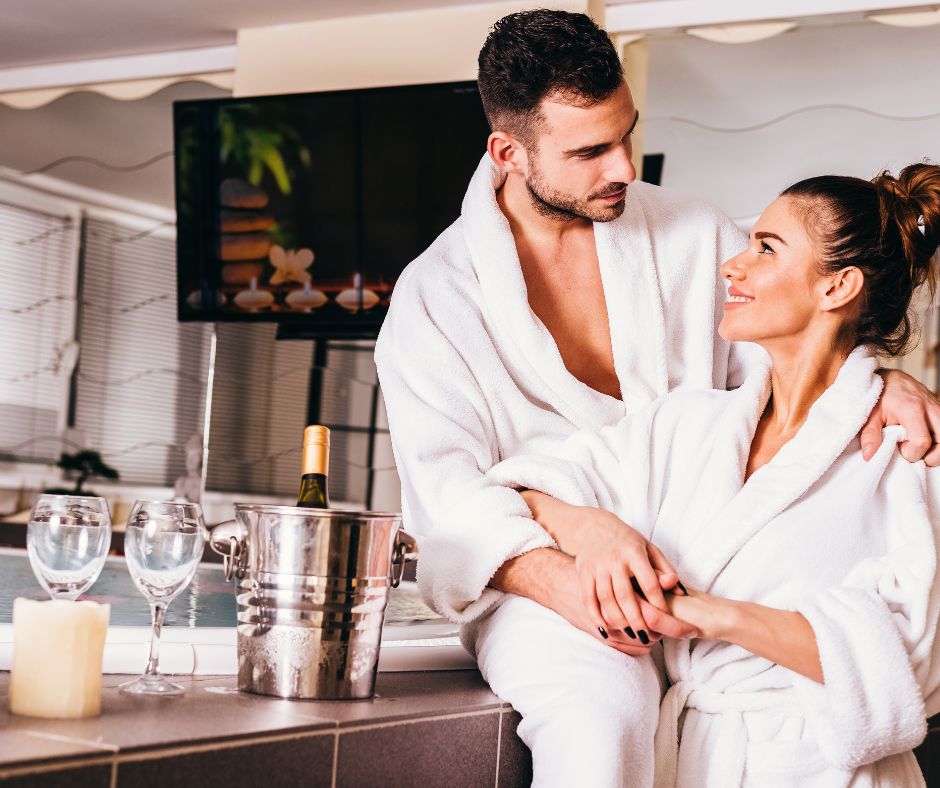 Make a playlist of love songs to listen to while you eat
Take time to choose your favorite love songs from different genres and make a special playlist that fits the theme of the night. As you two enjoy your dinner, listen to the tunes in the background and create a romantic atmosphere.
Cook Together and Enjoy Your Meal in Another Space or Outdoors
If cooking is something that you two enjoy doing together, why not spend Valentine's Day making something special? Pick out your favorite recipes (or even try something new!) and take turns prepping the meal. Once it's ready, grab some outdoor chairs or blankets, set up a romantic picnic spot in the backyard or balcony (if weather permits), and enjoy each other's company while admiring the stars above you.
I love making this lemon butter pasta with meatballs as a special date night dinner. Garlic Butter Steak Bites or Lemon Rosemary Chicken are more great tasting date night at home dinners. For dessert, make these Wine Infused Chocolate Covered Strawberries or Heart Angel Food Cakes
Get More Valentine's Day Recipes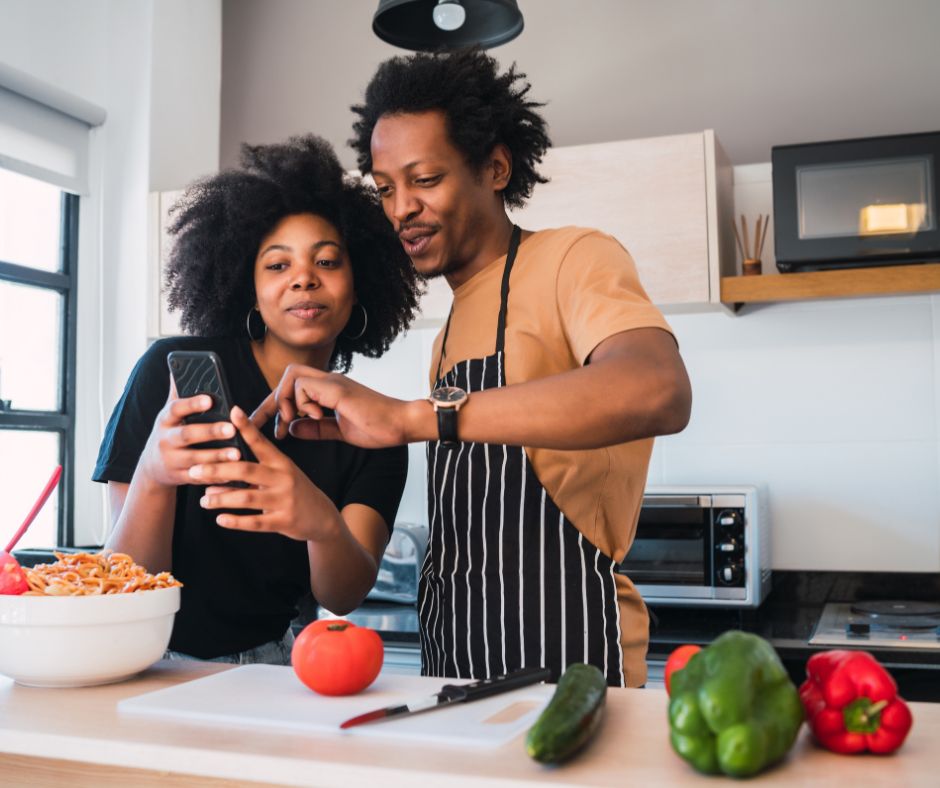 Learn a Dance Together
Put on some of your favorite songs, grab a bottle of wine, and learn a dance together. Hop onto YouTube or use Google to find tutorials for different styles like salsa, waltz, or tango. Practice the steps until you get them down and then have fun showing off your moves! Make it even more special by taking turns teaching each other something new.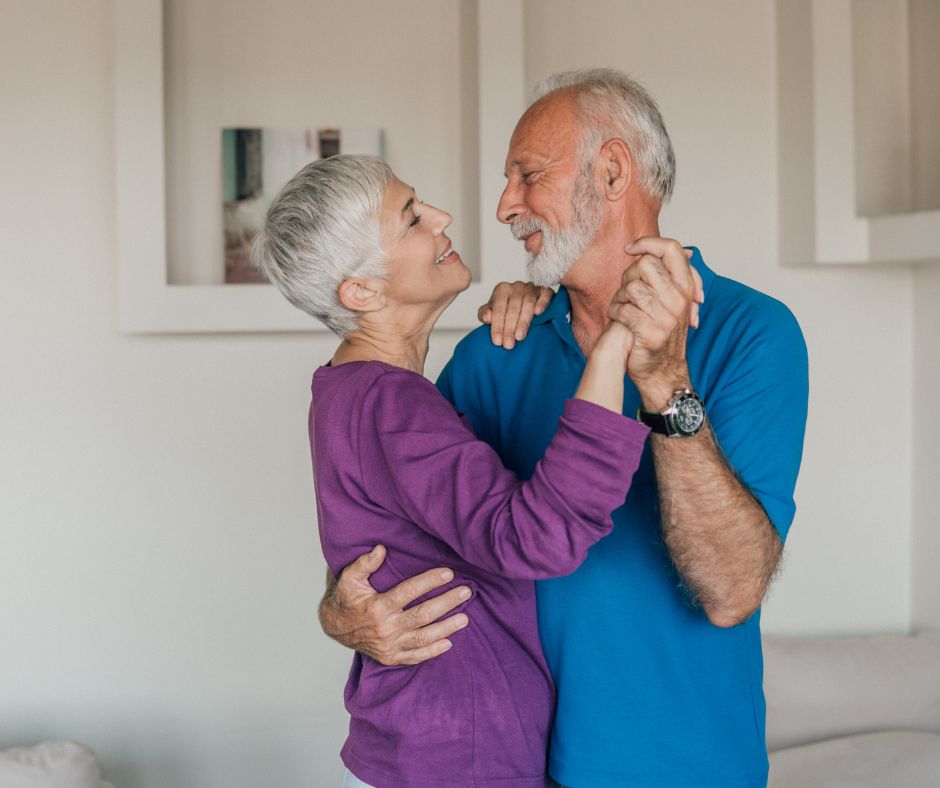 Game Night
Nothing says romance quite like a competitive game night! Break out all of your favorite board games—or try learning something new—and turn up the fun with snacks, drinks, music, and more! Compete against each other for prizes like massages or backrubs afterward; if you really want to get creative, come up with funny forfeits that your partner has to do if they lose!
There are games meant especially for couples on date night like, Talk, Flirt or Dare Cards or House of Curiosities. Escape Rooms in a box are also a lot of fun. I also love hanging out with hubby and doing puzzles. Not quite a game but it is similar. We use a puzzle mat in order to work on the puzzle now and then put it away from the kids and pets.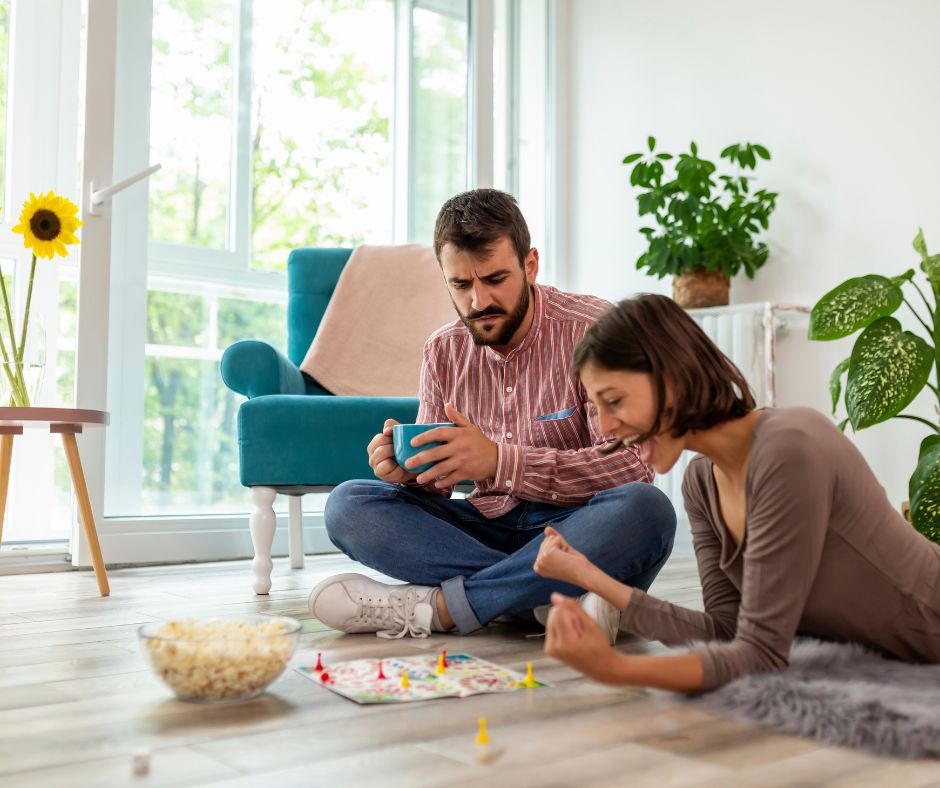 Play video games together
Video games can be a surprisingly fun and romantic way to spend Valentine's Day together. Pick out your favorite game and challenge each other with cooperative or competitive gameplay. Show off your skills and have fun trying something new together!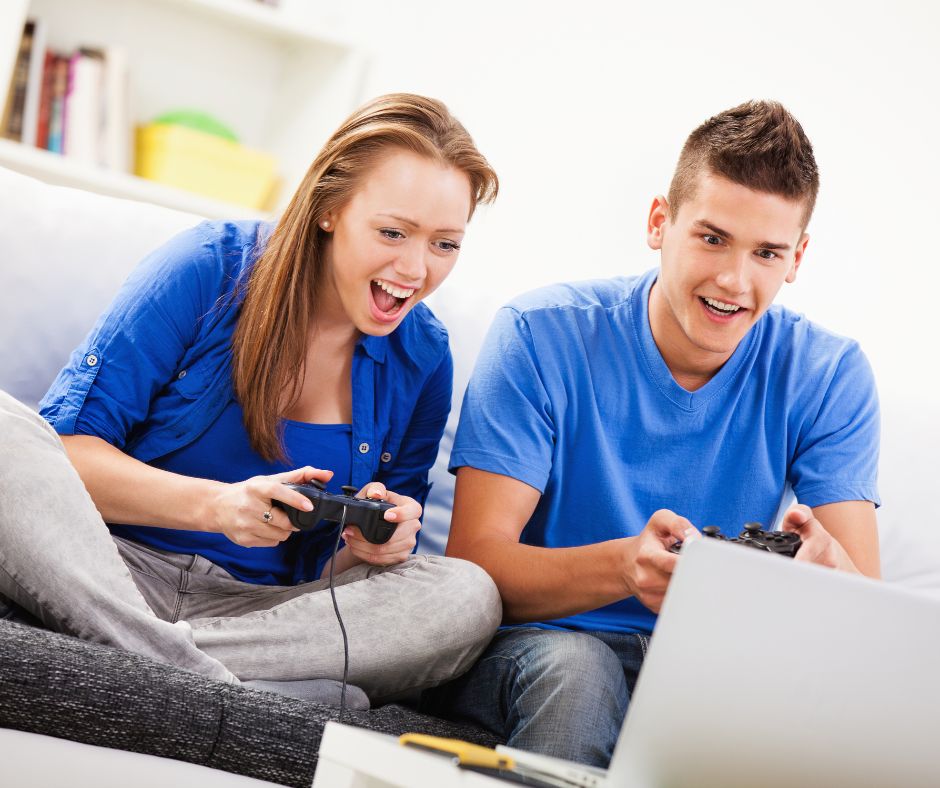 Make Your Own Movie Theater
Who says you have to leave the house for a movie? Transform your living room into your very own theater. Dim the lights, get some cozy blankets, pop some popcorn, or get your favorite snacks from the store or delivered. Then pick out a movie that both of you can enjoy—or if each of you wants something different, use a streaming service so that each of you can watch what they want while still spending time together in the same space.
You can also use a projector to feel like you have the big screen right in front of you. Shine it onto a sheet or screen and have a tv the size of the wall.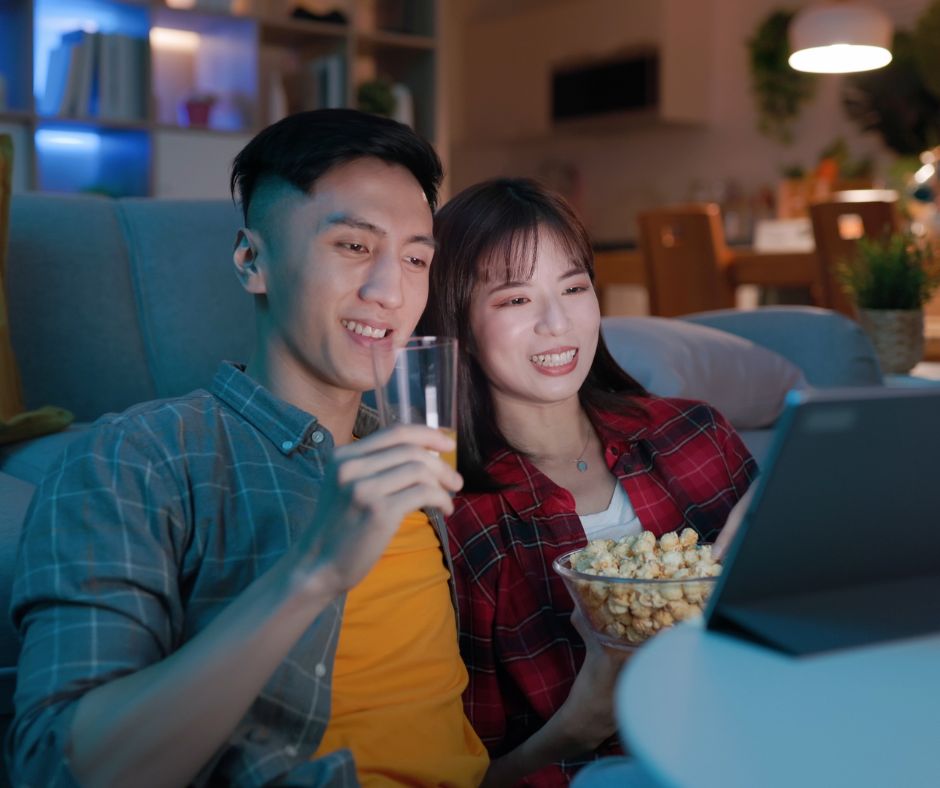 Do an At-Home Couple Photoshoot
Capture this special moment with some fun photos! Get creative with fun poses—you can even get silly or glamorous. Have one of you take the photos while the other poses, and then switch off. You can find props around your home to add a special touch, like flowers and balloons. Afterward, you can print the photos and make a scrapbook with all of your favorite memories together.
Cuddle up and stargaze
If weather permits, grab some blankets and head outdoors for a romantic stargazing session. Lie down on the grass or patio furniture, cuddle up close to each other, and take in the beauty of the night sky. Be sure to bring your phones so you can use apps that give information about constellations and stars.
Valentine's Day doesn't have to be complicated; even small gestures made from the heart can make it memorable for both of you. By getting creative and thinking outside the box, there are plenty of options when it comes to crafting unique date night ideas right at home—allowing couples to enjoy quality time together during these uncertain times without breaking social distancing guidelines. So why not take advantage of this special day and plan an unforgettable evening with your significant other? You won't regret it!
More Valentine's Day Posts
This was previously written as part of a social shopper amplification for Collective Bias and its advertiser.