This fun party food will add a bit of color to your 4th of July party. The delicious mix of watermelon and blueberries with mini marshmallows in between each fruit slice in this Fruit Skewers recipe will provide a gorgeous red, white, and blue presentation for your festivities.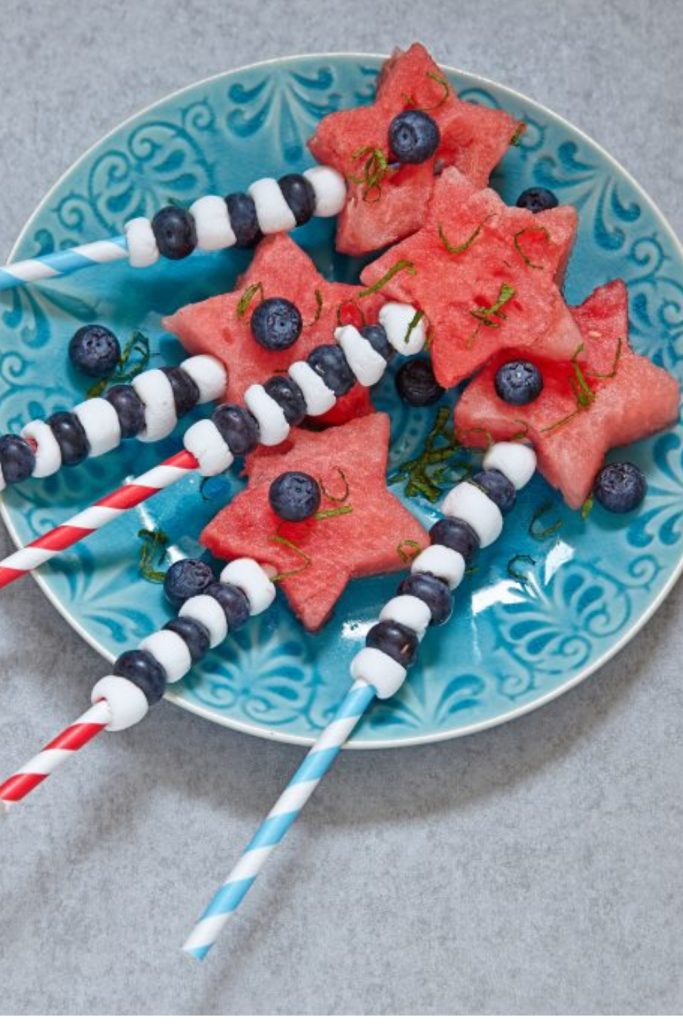 PATRIOTIC FRUIT SKEWERS
When it comes to getting the family to eat more fruit, it's always nice to have a fun fruit skewers recipe such as these patriotic skewers to encourage a fun, finger food that's not only decorative but super flavorful. Your kids will have a blast putting these fruit skewers together with you for your next 4th of July event!
CAN I USE DIFFERENT FRUITS FOR SKEWERS?
Yes, you can use different fruits for skewers. This fruit skewers recipe is meant to be a red, white, and blue finger food option for your 4th of July celebrations, but you can swap out the watermelon and blueberries for other fruit.
The best fruits for fruit skewers include grapes, pineapples, blackberries, raspberries, kiwi slices, and mandarin orange slices.
WHAT DO I USE TO CUT WATERMELON INTO A STAR?
You can use the Star Cookie Cutter to cut the watermelon into a star for your fruit skewers. This makes the process much easier, however, there's always the option to cut the watermelon into star shapes using freehand.
If you're good at carving watermelon slices into stars using a knife, then by all means you may opt to cut the watermelon into a star using freehand.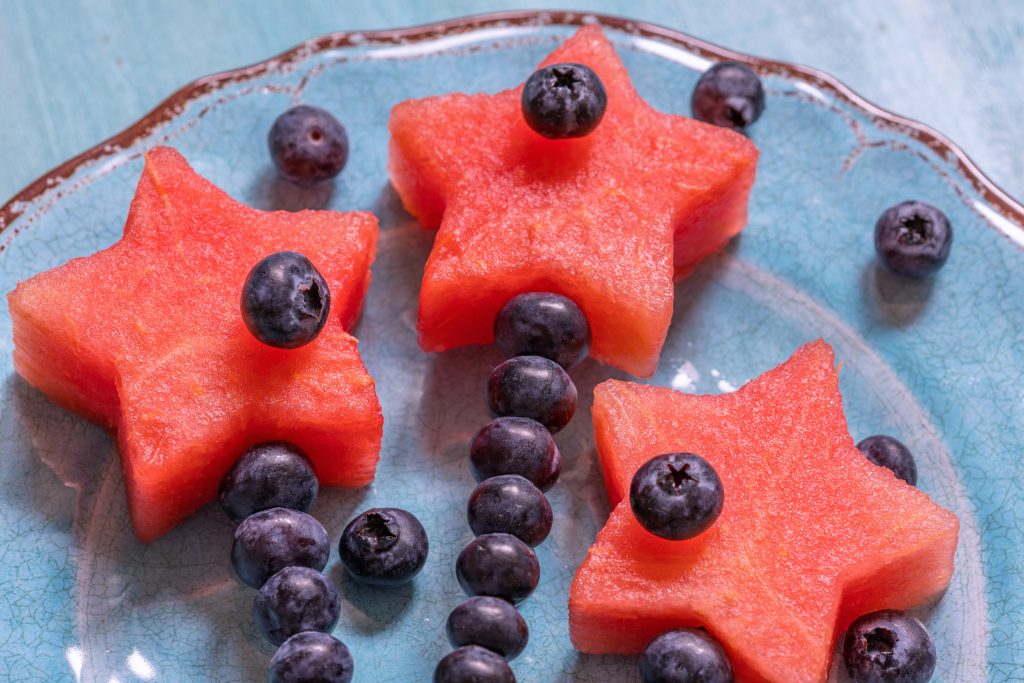 Save Money on Weight Watchers. One Year on iTrackBites for about the cost of 1 month on Weight Watchers. All the same plans and points.
How Many Weight Watchers Points in These Fruit Skewers
When you make these Fruit Skewers without the marshmallows, they come in at 0 points. When you make these Fruit Skewers with the marshmallows, you will be adding 5 mini marshmallows to each skewer.
With Marshmallows: For 2 Skewers
Without Marshmallows:
Looking for more recipes and support? Join our Winning with Weight Watchers Facebook Group.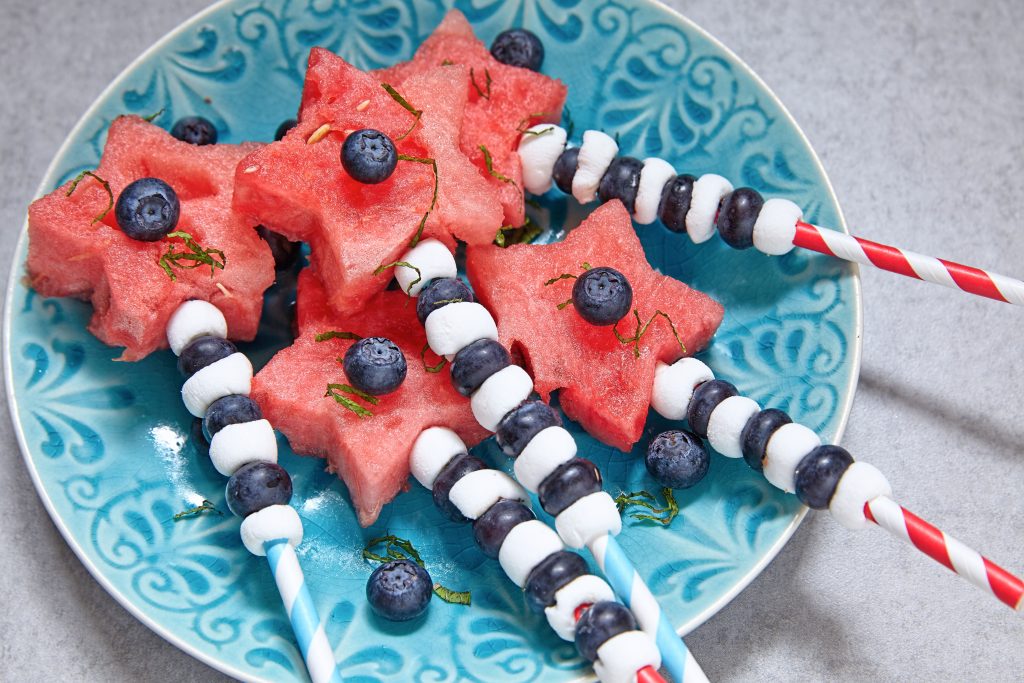 Ingredients
Watermelon
Blueberries
Mini Marshmallows
Paper Straws or Skewers
How to Make Patriotic Fruit Skewers
Cut pieces of watermelon using the star cookie cutter.
Line the straws with blueberries or alternate the blueberries with marshmallows
Store in the refrigerator until it is time to serve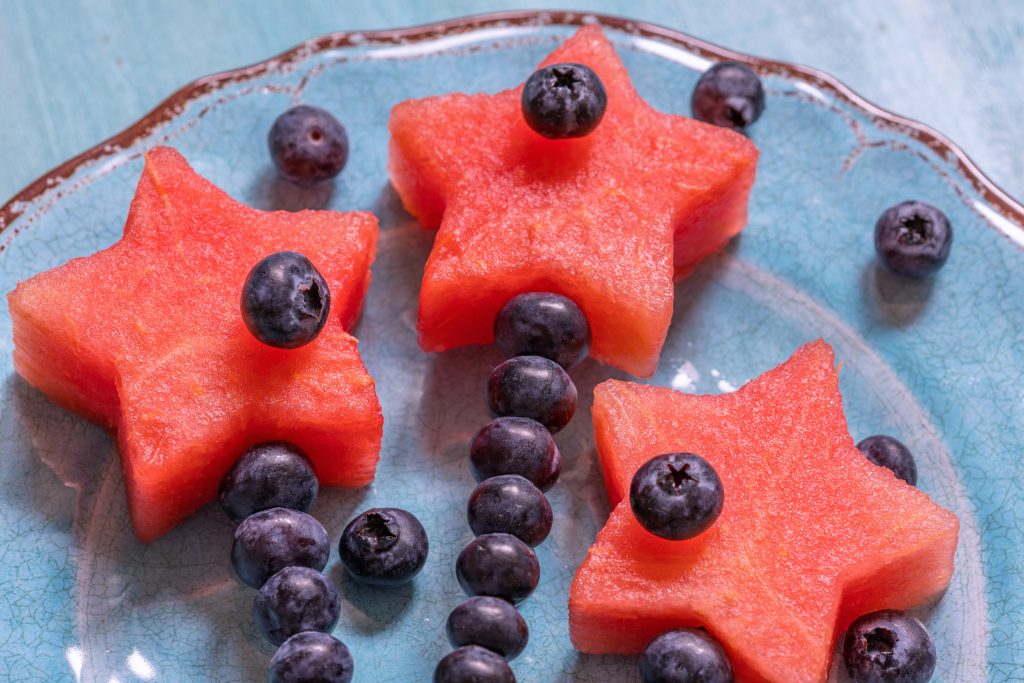 Want More 4th of July Recipes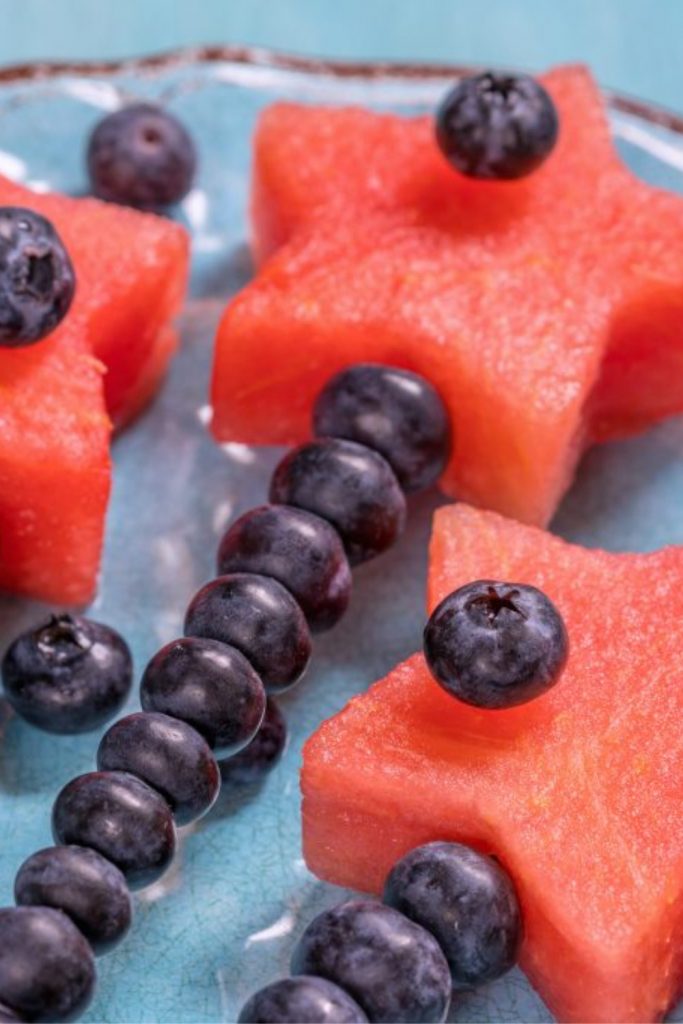 Save Money on Weight Watchers- Get a Year for the Price of a Month - Everything You Need to Know About iTrackBites
Recommended Weight Watchers Products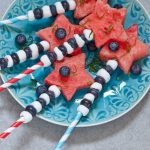 Easy Patriotic Fruit Skewers
Make eating fruit fun with this easy patriotic fruit skewers recipe. The watermelon, marshmallows, and blueberries combine to create a red, white, and blue design for your patriotic festivities.
Ingredients
watermelon

blueberries

mini marshmallows

Paper straws or skewers
Instructions
Cut pieces of watermelon using the star cookie cutter.

Line the straws with blueberries or alternate the blueberries with marshmallows

Store in the refrigerator until it is time to serve
Save Money on Weight Watchers- Get a Year for the Price of a Month - Everything You Need to Know About iTrackBites
Recommended Weight Watchers Products