Looking for Fun Easter Ideas for Kids? With Easter coming soon, you want something fun that you can do with the kids. If you are looking for Easter Ideas for kids and Easter Ideas for toddlers, here are some fun ideas to try.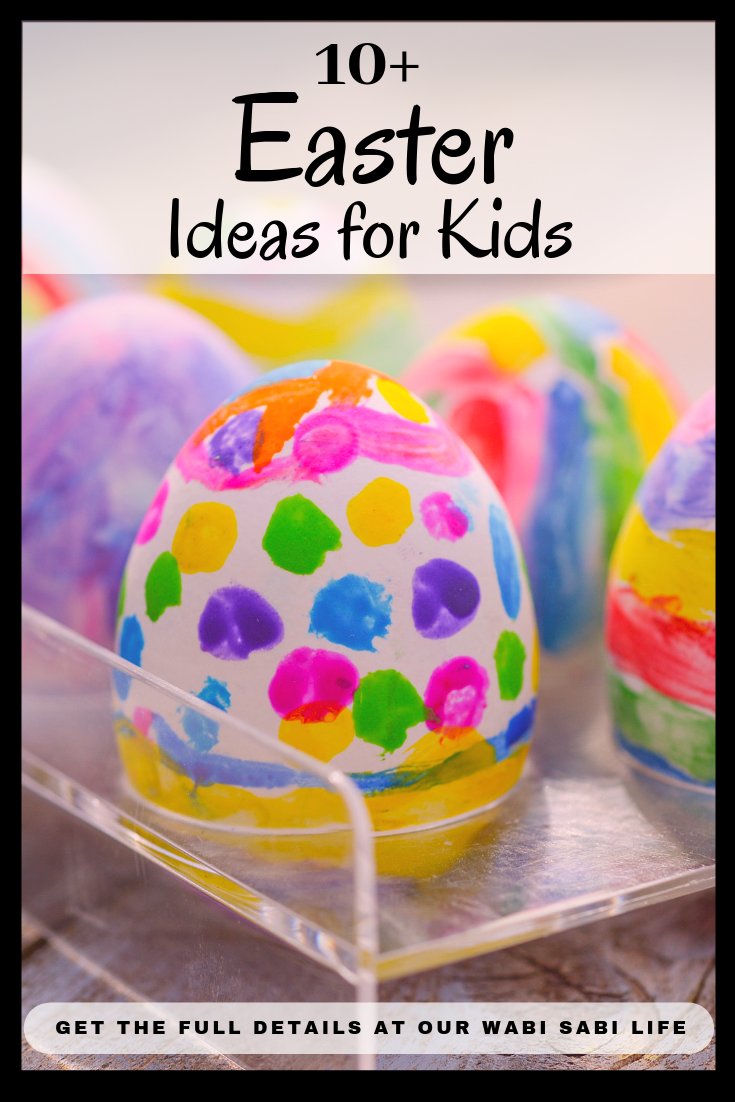 Easter is just around the corner and it's such a fun holiday to enjoy with your family. Kids everywhere will enjoy Easter egg hunts, some enjoy waking up to an Easter basket while others enjoy a traditional family sit down meal together. Whatever your Easter traditions are, it's always great to have some fun Easter ideas for kids so that you can enjoy this holiday together.
Fun Easter Ideas for Kids / Fun Easter Ideas for Toddlers
These are simple ideas that don't have to cost a lot of money. Using these ideas you can create silly moments that will create long-lasting memories.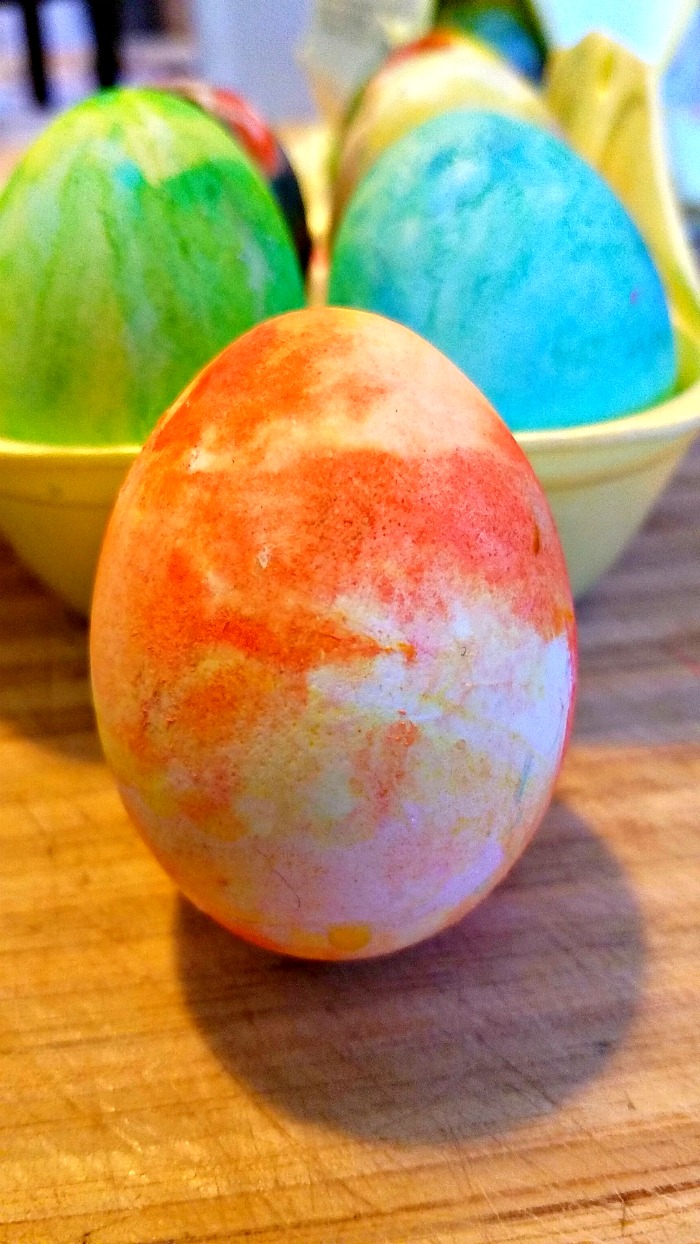 Dye Easter Eggs with Whipped Cream
Most kids look forward to dying their Easter Eggs. While there are many kits on the market, my kids love to dye Easter Eggs with Whipped Cream. It is a lot of fun, kind of messy, and for the kids, tasty too. My kids like to eat the whipped cream or cool whip as they are dying eggs.
Want more egg fun Ideas? Make Unicorn Eggs. If you are like us and make too many eggs just because they are fun to dye, try these Recipes Using Leftover Easter Eggs
Egg Scavenger Hunt
Switch up a traditional Easter egg hunt for an egg scavenger hunt. Create clues to help lead the kids to various destinations inside and outside for a few hours of egg hunting fun!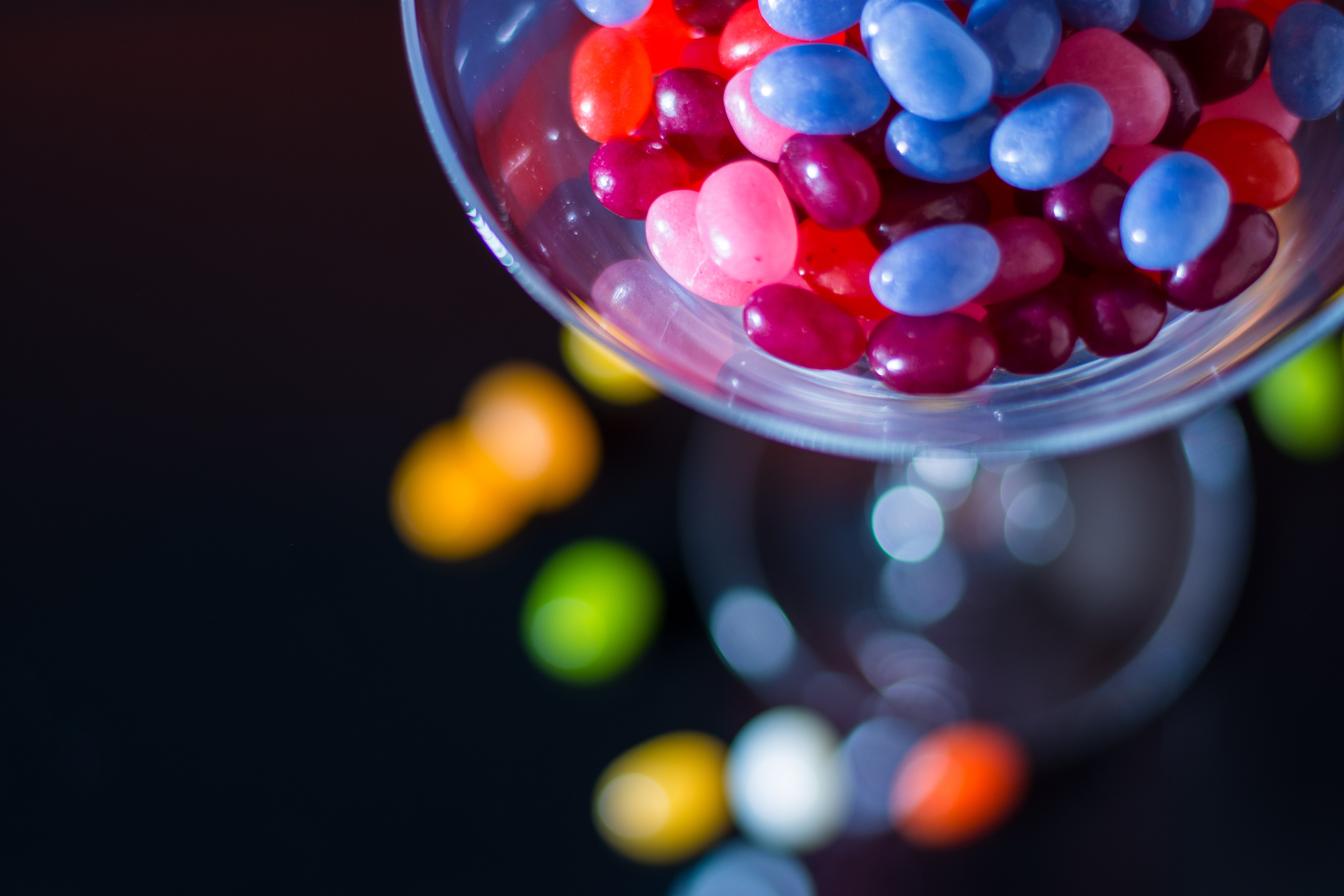 Guess How Many
Grab a mason jar and fill it with mini candy eggs. Have your kids make a guess as to who many eggs are in the jar. On Easter day count the eggs and give the kid who's guess was closest a prize.
Potato Sack Race
Buy dollar store bunny ears headbands for all of your kids and have a blast in the backyard with a potato sack race. Kids team up in a sack while they hop to the finish line for prizes.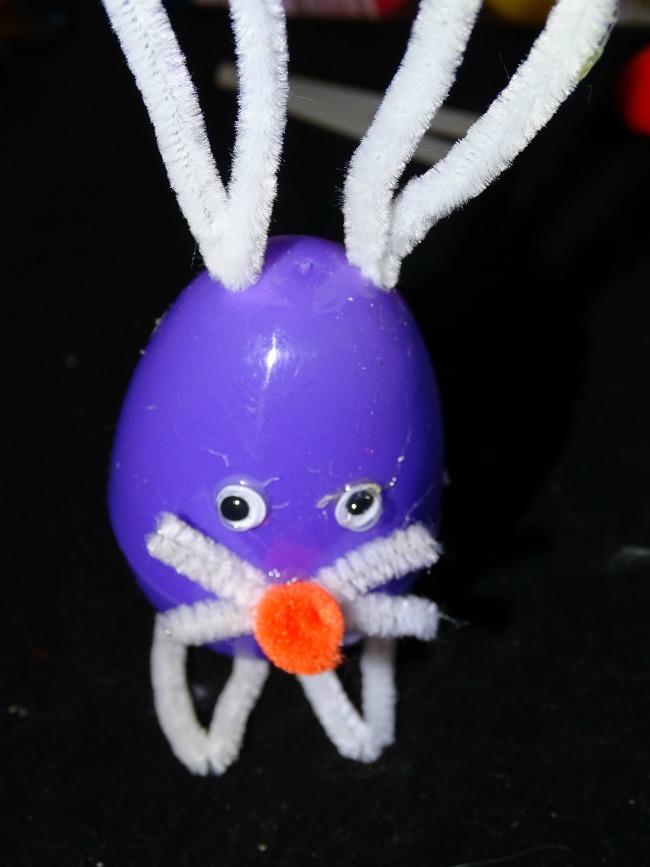 Simple Egg Bunny Craft
Even if you can't craft to save your life, this easy Simple Egg Bunny Craft. It can be done by any age and it can be used as a puppet or toy afterward.
Easter Basket Egg Toss
Set up Easter baskets around the yard and have the kids toss eggs into the baskets. Stand far away and let them take turns tossing, the kid who gets the most eggs in a basket wins a prize.
Neighborhood Egg Toss
If you live in a neighborhood with kids around, gather them up for an egg toss event. Hard boil some eggs and have kids line up facing each other as they work to toss eggs back and forth.
More Fun Easter Ideas for Kids / Fun Easter Ideas for Toddlers
Glow in the Dark Egg Hunt
Want to have a different kind of egg hunt? Why not create an egg hunt at night? Don't worry about not being able to find the egg. Use glow sticks inside the eggs and the plastic eggs will light up no matter how dark it is. You can add these cute Easter Jokes for Kids into the eggs.
Egg & Spoon Race
Much like the egg toss but instead, have kids grab a wooden spoon with a hard-boiled egg on it. From there have the kids race from one point to another and see who can keep the egg on the spoon longest.
Egg Carton Color Hunt
Grab some empty egg cartons. Color the bottom of each area where the egg would be a different color. Have the kids go around the yard to find flowers, plants and even candy to match the colors up.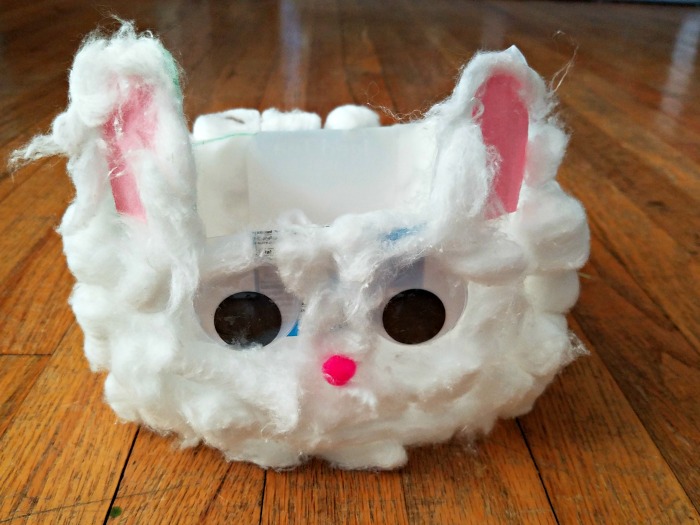 Make a Bunny Basket
These simple to make Bunny baskets are easy to make. Aren't they cute? Kids will love creating their own Easter Bunny Basket.
Easter Necklaces
Grab some string or necklace chain, plastic eggs, and jelly beans. Put a hole in the eggs and fill with jelly beans. Have the kids string a few eggs on a necklace to make their own Easter necklaces.
Bunny Masks
Grab some pipe cleaners, popsicle sticks, and pom poms with some glue. Have kids use these supplies to make their own creative bunny masks for Easter day.
Looking for cute Easter Desserts? Easter Milkshake Freakshake, Bunny Butt Cheesecake, Easter Egg Cookies, Peeps Cookies, Easter Peeps S'more Dip, and Easter Punch.
There you have it, fun Easter ideas for kids. Whether you're hosting a huge family gathering with a bunch of kids in attendance or looking for some family fun this Easter with your own kids, these ideas are sure to keep you and your kids entertained for hours on Easter day.