Looking for a delicious snack idea that is healthy and tasty. Make Glitter Grapes. Easy to make and delicious, these grapes are the perfect 0 Point snack idea that everyone will love. Make these kid approved snack anytime.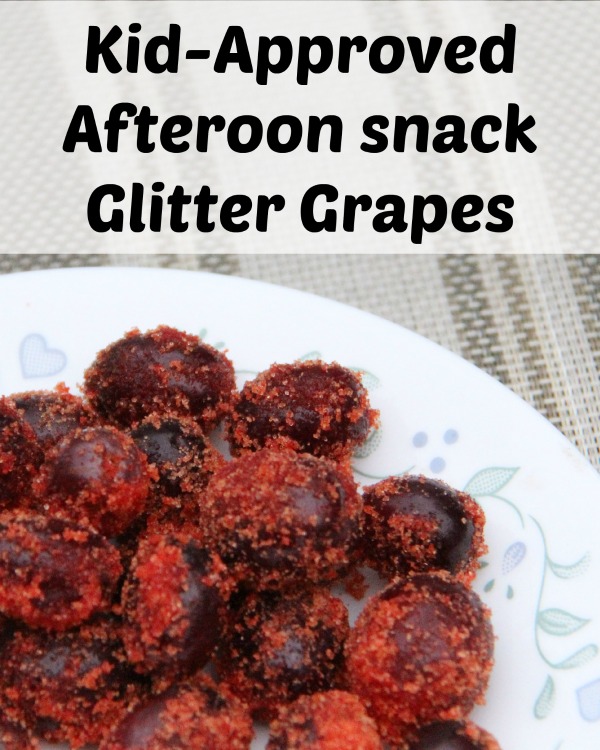 My kids eat. I mean my kids eat a lot. I swear more days than not they will eat almost every hour. When they come home from school, the first place they go is to the kitchen looking for something to eat. The problem is, like most kids, they want junk food. It isn't that I care that they have a junky snack in the afternoon, everyone loves a treat, the problem is, it doesn't fill them and so after they have their junk food, they are asking for more food. That is why I love making Glitter Grapes
The kids made them at school one day and when they came home raving about them, we started making them at home. It these kid-approved snacks could not be easier to make. What makes them great is that because the kids can help make them, they are thrilled to eat them. All you need is cleaned grapes and jello.
Variations to Glitter Grapes
Glitter Grapes can be made with almost any type of fruit. I have made them with oranges and the kids went mad for them. You can also try different flavors of Jello.
How Many Points are in Glitter Grapes
These Glitter Grapes are o Points on Weight Watchers when you use Sugar-Free Jello. It is a snack that you can enjoy that doesn't make you feel guilty.
Want More Weight Watchers Recipes?
Have you joined our Weight Watchers Facebook Group? Free recipes and support. Perfect for everyone!
Want to Weight Watchers for almost free? Get a Year's Membership for the Price of a Month – Learn More About Healthi – Use Code Coach_DebiMurray to save
Ingredients for Glitter Grapes – Kid Approved Snacks
Grapes
Jello (Weight Watchers use Sugar-Free)
How to Make Glitter Grapes
After the grapes are cleaned, but still a little wet, roll them around in Jello. You can pair any flavors together that you want. I let Willow pick out which flavor she wanted, but personally, I have never noticed much flavor in jello that matched what it said it was if that makes sense.
After rolling the grapes in the jello, set them aside in a bowl. Leave them in the refrigerator for about 2 hours. Once they are set, they are great to grab and pop a few in your mouth. The kids love them and they are a fun kid-approved snack.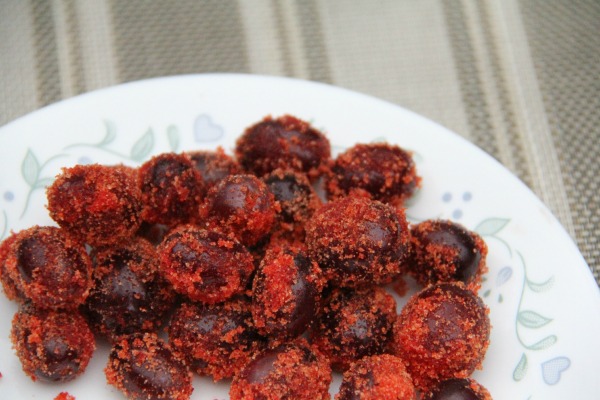 Need more Kid Approved Snacks:
Need more ideas and help to stay on track with Weight Watchers?
Save Money on Weight Watchers- Get a Year for the Price of a Month – Everything You Need to Know About iTrackBites – Use Code Coach_DebiMurray to save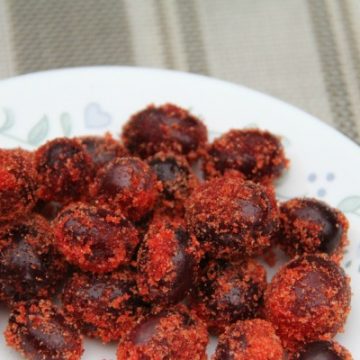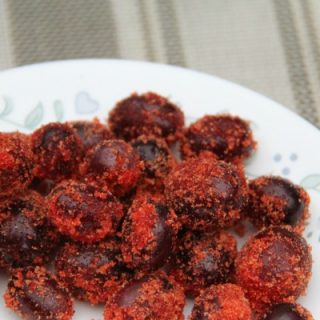 Glitter Grapes
Looking for a great tasting snack that the kids will love. This is a 0 point Weight Watchers snack that is easy to make.
Ingredients
grapes

red or green

1

package

Jello

any flavor (WW use Sugar Free)
Directions
While still wet, roll the grapes in the Jello