Looking for Easy Mother's Day Crafts? Mothers day is coming up and you want to do something special for your mom. But you're not sure what she would like more than anything else. Maybe it's time to give her a break from the kids, or maybe she needs some help around the house. Whatever it may be, there are plenty of easy DIY Mother's Day crafts that you can make in advance!
Easy Mother's Day Crafts that Mom is Sure to Love
We make a lot of crafts. I think a hand made craft is one of the best gift ideas. When it come to mom, you have to give her something from the heart. Over the years we have made some great ones for my mom or for the parents of kids that we know, whether it was in daycare or for kids I have babysat at home. Some of my favorite homemade Mother's Day gifts are these.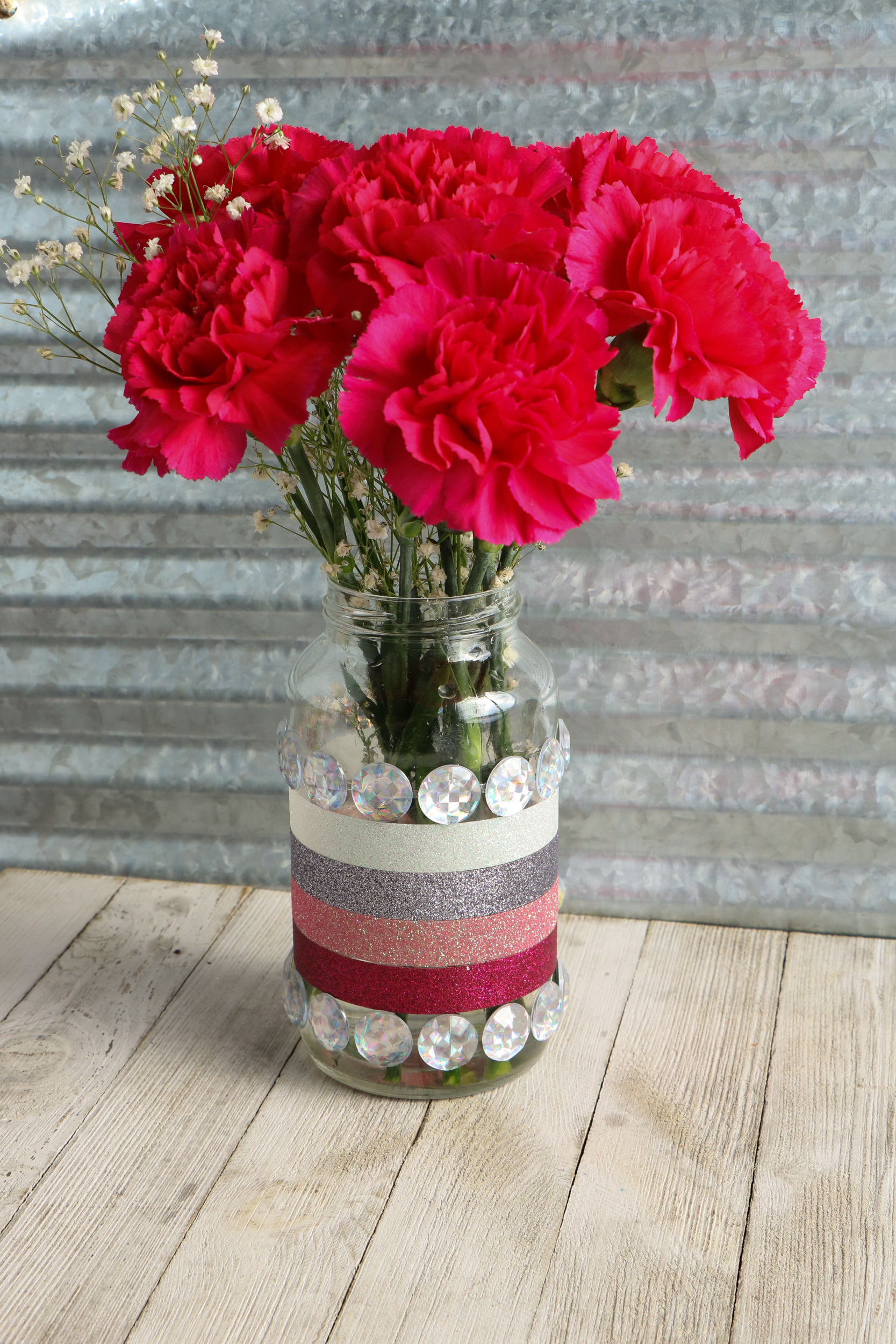 The Easiest Upcycled DIY Flower Vase tutorial is perfect for Mother's Day or any other special occasion. This simple Easy Flower Vase is one of my favorite recycled crafts because it makes a beautiful home decoration craft that I can make myself without spending much money on flowers, and great gift idea as well!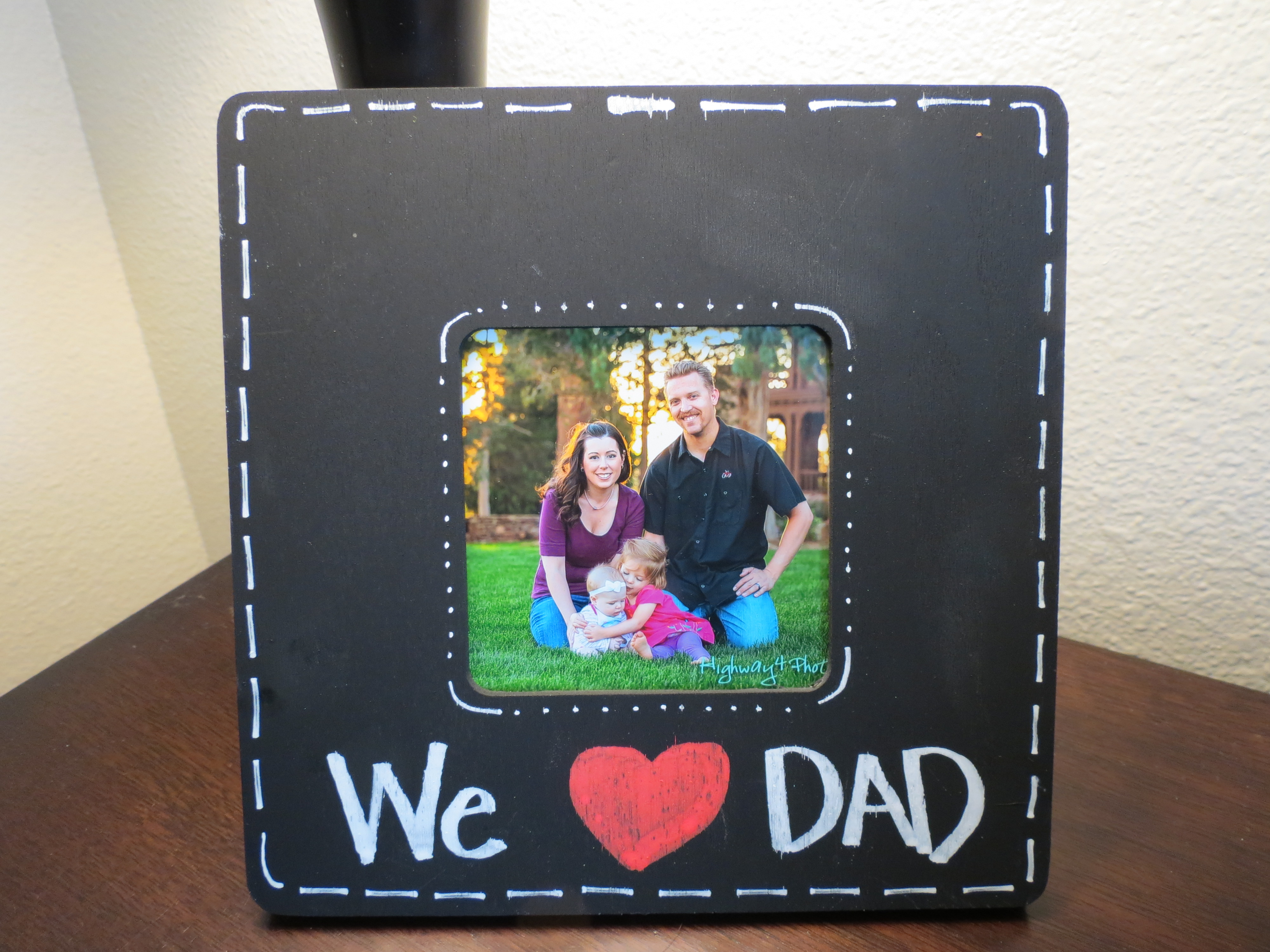 DIY Mother's Day Frame- Originally shared as a gift for Dad for Father's Day, mom will love this special frame. Fill it with her favorite picture and write her a special message.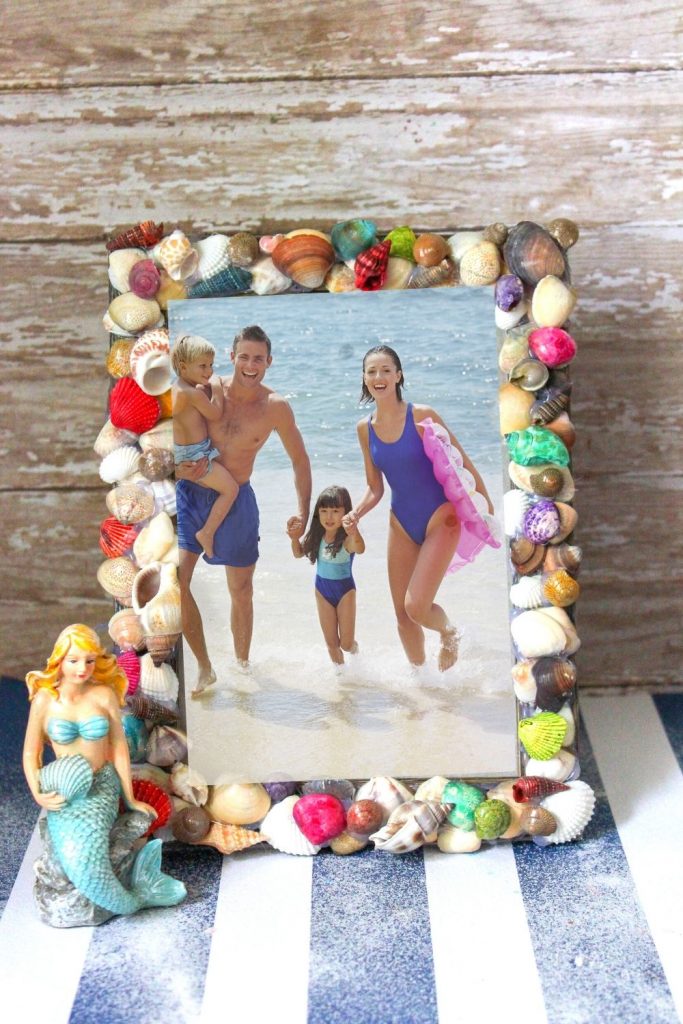 Nautical Seashell Picture Frame Craft is another idea for a Mother's Day gift that is a frame. Use Mom's favorite picture from the beach and use up those saved shells as well.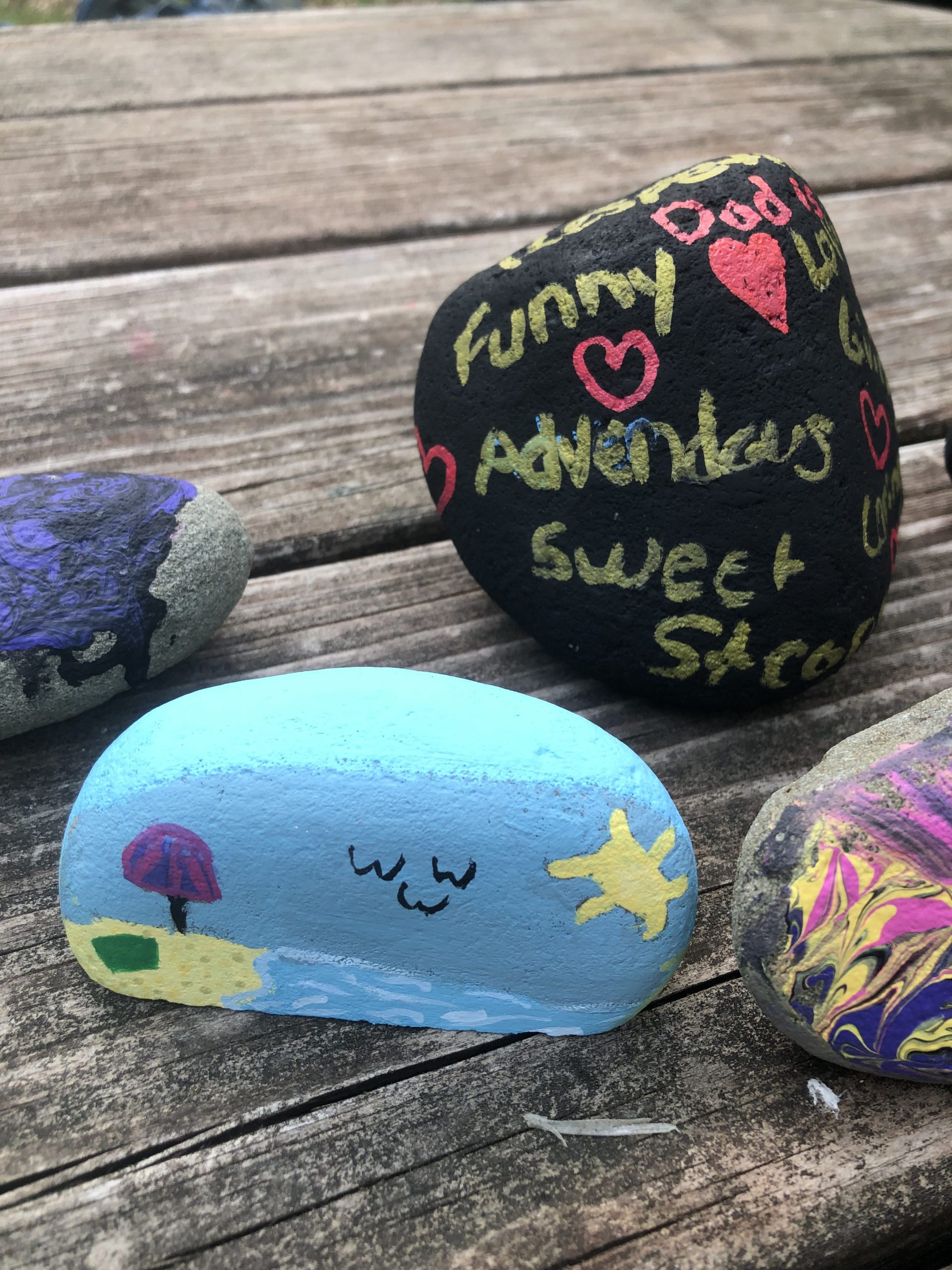 My Mom Rocks – With these rocks, kids can tell Mom just how special she is. Make "My mom Rocks" rock and see the smile on her face!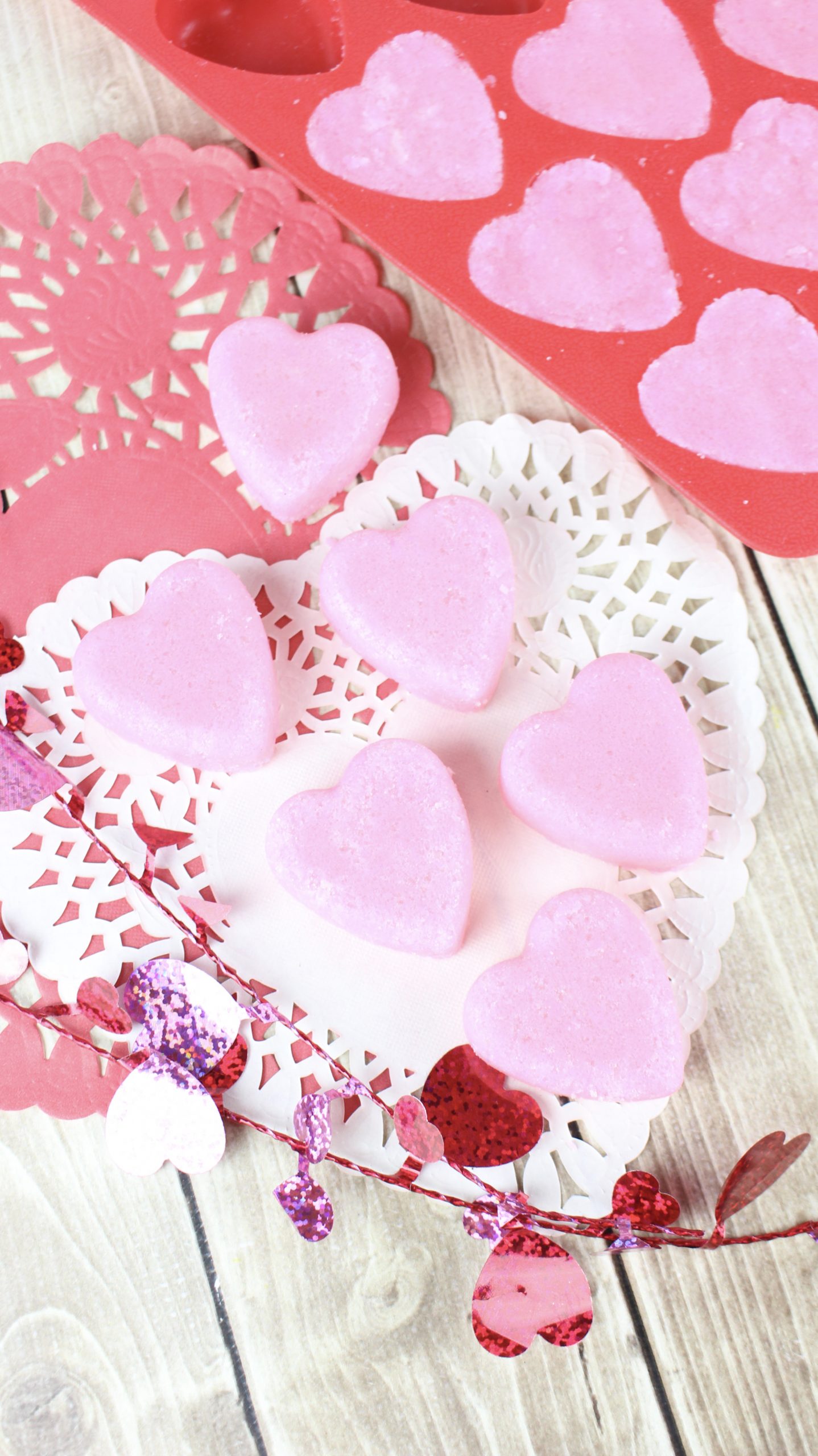 Sugar Scrubs- When it comes to make mom something that gives her a spa day at home, it isn't any easier than sugar scrubs. We love Root Beer Sugar Scrub, DIY Salted Caramel Coffee Sugar Scrub, Pumpkin Pie Sugar Scrub, Easy to Make Sugar Cookie Scrub Bars with Sprinkles and Rose Vanilla Exfoliating Sugar Scrub Soap Cubes.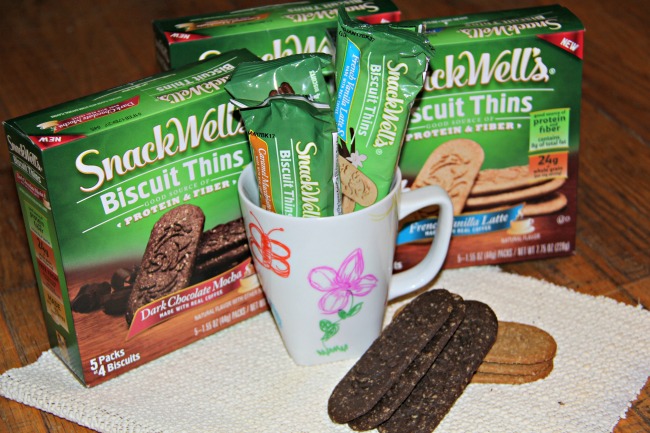 Personalized Mother's Day Mug– Mom will love this sharpie coffee mug. You can have the kids draw anything they like, or write mom personalized messages.
More Easy Mother's Day Craft Ideas
Wanting to surprise the person that gave you life is important. You want to be able to share the memories you have had with them and see their face when you give them a gift that is special to them and you. These Mother's Day Crafts are just a few ideas to make something special for your mom on Mother's Day.
A Motherhood Journal Jar This Motherhood Journal Jar is a sweet craft to make to place all of your memories inside. This Journal Jar is super simple to put together and allows your mother or a mother you know to read through a bunch of sweet notes of memories, fun ideas to do, and questions to remember their life.
DIY Mother's Day Teacup Planters If you have or know a mother who is in love with all things plants, then these DIY Teacup Planters will be a lovely Mother's Day Gift idea. These cute little planters are small and can fit in small areas to add a bit more to the decor of your house or just to add to someone's plant obsession.
I Love You Because Mothers Day Craft This simple and fun 'I Love You' craft is the perfect gift to show your mother just how much you love her. You will make your flowers and then write all the things you love about her in the center and on each of the peddles.
Mother's Day Mason Jar Votives These Mother's Day Mason Jar Votives are a fun idea to enjoy making as well as enjoy giving to your mom or a mom you know on Mother's Day. You will use a heart-shaped cutout and place it on the mason jar before painting, then paint your jar however you desire. Then, just add the finishing touches and watch as your mom's eyes light up with joy at the beautiful gift you gave them.
Wire Ornaments
– These little crafty ornaments can be made for almost any occasion. This craft is a beautiful gift you could make for your mom on Mother's Day. You can also make these for friends or family for any reason like just showing you appreciate them.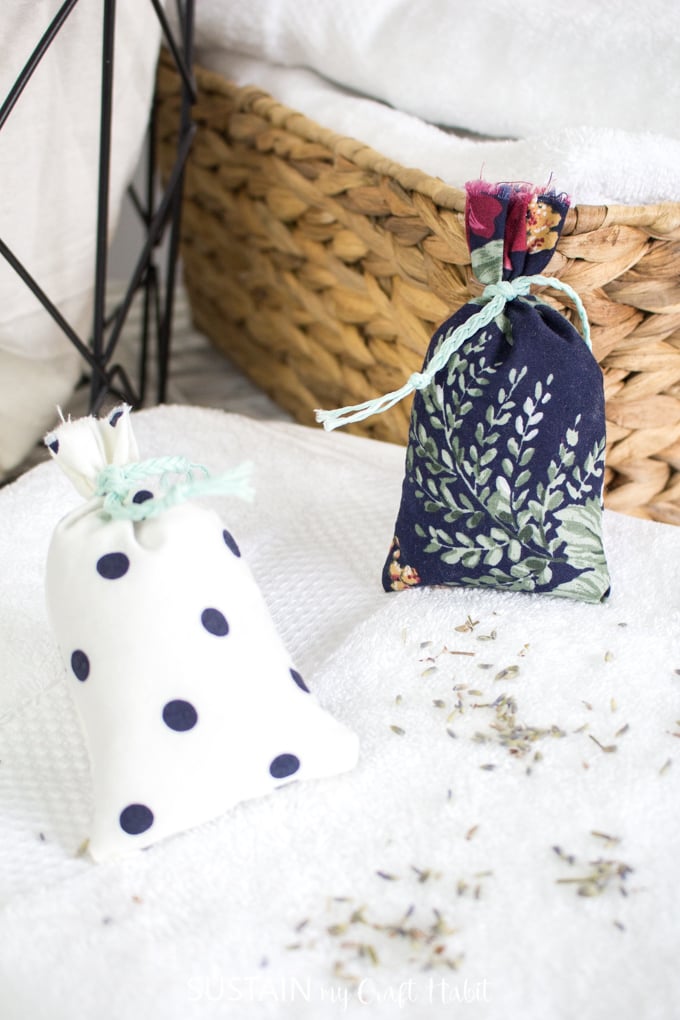 Homemade Lavender SachetThese are patterned lavender sachets you can make for your mom on Mother's Day. These are adorable little bags of lavender to freshen up any home. You can make these for yourself or gift them to another.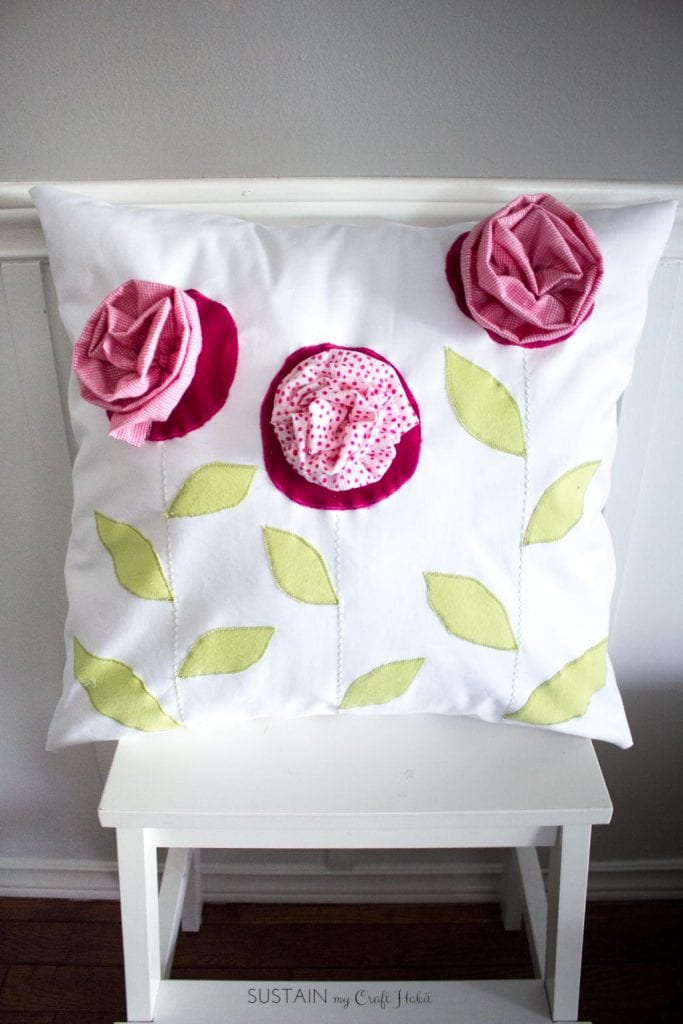 Keepsake from Baby
– This is a really heartwarming and sentimental gift that you can make for any Mother you know out there. This little throw pillow is made out of baby clothes. Can easily become the perfect pillow for her favorite chair or somewhere else she sits often.
Mother's Day crafts for kids
Kids love crafting and creating things especially when it comes to making things for others. To see their face light up with joy as you open or get their gift is priceless. And, what better way to enjoy this, than by also creating a special gift for their mom. These creative and fun ideas are great ways to entertain your kids, but also have them make a special gift for Mother's Day.
DIY Coffee Mug Gift Idea This DIY Coffee Mug is a simple yet kind gift idea for really anyone. You can make your own custom mug design either with something that a special person loves or things you think of when your thinking of them. You then add small gifts or snacks to fill up the mug and gift it to whomever you want.
Make a Huggy Mother's Day Card Craft This cute Mother's day card is a cute and simple way to show the moms you know that you love them. Once you open the card you reveal a person with ribbon arms extended for a hug. You can show your mom just how much her hugs mean to you.
Egg Carton Flowers in a Vase This is a simple Flower Vase that you can make from your unused egg cartons. You, a child, or another adult will create your favorite flower and continue on to design the vase. You can design this with whatever patterns or decorations you have.
Plastic Egg Duck Tape Mother's Day Bouquet DIY As a child, I had a phase where I created wallets, purses, and more out of duct tape. So, this fun Plastic Egg Duct Tape Bouquet is such a great idea to me. You can form your duct tape into flowers to add to your vase and give your mother a special gift for Mother's Day.
Free printable mothers day card to color These fun printable cards are the perfect gift for a mom who loves drawing or coloring. These cute cards have a design on them that allows your mom or a mom you know to color the spaces in with their favorite colors. This is a great gift for Mother's Day and is sure to add all the things you love about her inside to make it extra special.
Easy Borax Crystal Ornaments for MOM These Borax Crystal Ornaments are for sure going to be an incredible gift that your mother will love. The supplies you have will use borax to create beautiful crystals around the letters you use to spell the name 'MOM'. You will use pipe cleaners to shape the letters and then dip in the borax water to create the crystals.
Bouquet of Hearts Card This Bouquet of Hearts is a great idea to make for Valentine's Day or Mother's Day. This is a vase full of handmade hearts by you or another person. You can design each heart-shaped 'flower' any way you like and even write cute little notes if you want.
Mother's Day Tea Party Ideas – These are just a few simple and cute ideas for a child under 5 to make for their mom on Mother's Day. You can have them decorate silhouette figures with flours or make a one-of-a-kind handprint oven mitt. These ideas are simple and won't be too difficult for them to make.
All About My Mom" Free Printable Worksheet For Kids! A Mother's Day Questionnaire that makes the perfect FREE keepsake gift! This adorable printable craft is great to make for Mother's Day. This is an easy Printable Worksheet for your kids to make. This simple questionnaire allows your kids to pick the best features, things, and memories about their mom.
Homemade picture frame – These adorable flower frames are the perfect Mother's Day gift. This craft is simple to make and only needs a few materials to make it. Your children can pick their favorite pictures of themselves and add them to the center of each flower.
Grab these Mother's Day Seed packets. A fun craft that both mom and kids will enjoy!
If you have a mom or even your grandma who loves gardening, then this will be the perfect gift for Mother's Day. You can make these cute DIY seed packets for them. You can design and create the seed packet and fill them with whatever seeds you think your mom or grandma will love.
DIY Candles – These super cute candles are a great Mother's DIY gift. You as an adult or children can make these adorable handmade candles. You can add your favorite design around the candle or add things the Mother would like.
Mothers Day Coloring Page Free Printable
Make mom a special DIY Mother's Day Card or frame a lovely quote for mom by using these free Mother's Day coloring pages with special messages for mom. Why not try the "what I love about you" coloring page to list all the things that make mom oh so special.
Mother's Day Card – This is a super easy Mother's Day craft. This Pointillism Card uses paper and q-tips to paint words using paint. This is perfect for little kids from 3 and up to make, as it doesn't require too many supplies or steps.
Mother's Day Poem – This is an easy printable poem that kids can make for Mother's Day. This poem printable can be customized by coloring it, painting, fingerprinting, or adding a handprint. This is a great gift to have preschool children make as it is super easy and quick to create. You can print out three separate types of printables to have the child pick their favorite one.
Handprint Flowers– Kids making crafts for their mothers is so important. This allows the mothers to go back and look at all the adorable things that were made for her. This flower especially is just a simple and easy craft for your kids to make for her.
Mother's Day Flower Pot – This flower pot is a great craft to make for the lovely Mother out there. This pot is filled with flowers with notes that talk about her and what's special about her. It is very simple for kids to make and even adults if they want a cute idea to remind their moms of gifts you use to make.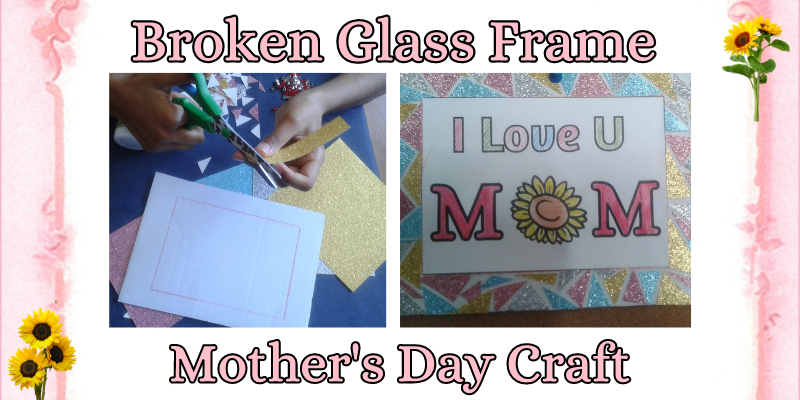 I love Mom Broken Glass Frame– This is a cute Mother's day gift that uses thumbprints to make a cute picture. The kids that make this craft can personalize it however they want. It can be changed around to make for others as well.
Check out this adorable Mother's Day Teapot Card. This is a gift to tell your mom just how much you love her. This template is simple and fun and perfect for the classroom. This will show just how much you appreciate your mom.
This is a super cool card gift to make for Mother's Day. This is a bunch of flowers cut out of paper. Then, you will thread string through the holes, feeding it into another until theface of the flower is covered. Its a really sweet and creative gift that kids can make.
This is a cute and simple Father's Day card that can also be used for Mother's Day. Marked on the card is two handprints to fill in the heart on the front cover. You can have a child write a sweet note inside or add some drawings of their own to surprise mom.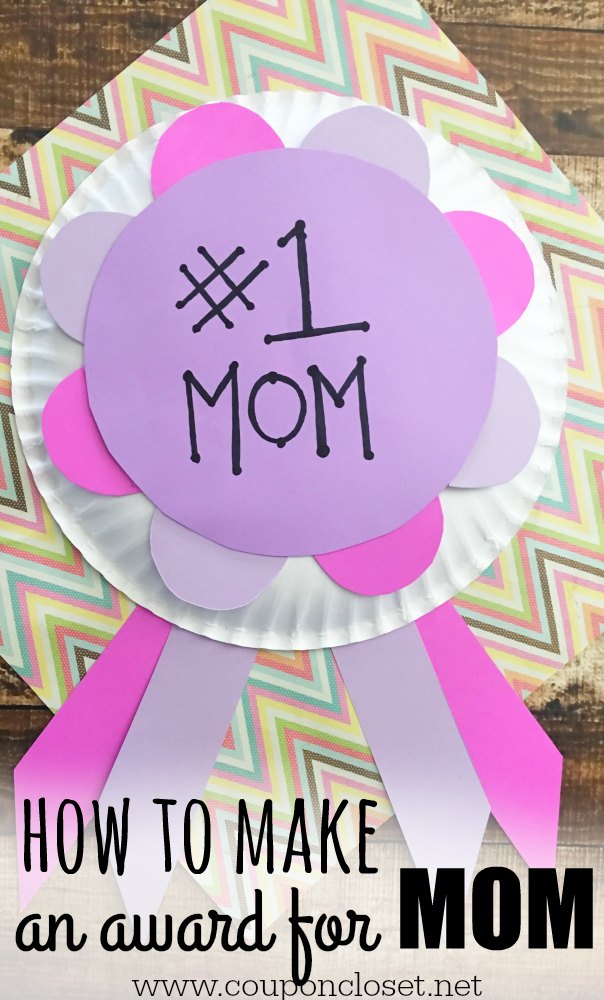 This is just the most precious way to show your mom appreciation. This cute craft award is a simple and easy award you can make your mom for Mother's Day. With only a few supplies and your love, you can personalize your award to fit your mom.
Mother's Day Gifts that are easy and affordable
I am always looking for the easiest and cheapest way to make things. From things for me to making simple gifts for others, having quality craft ideas and doing it the cheap way is always my favorite way to go. And, if you on a budget and need some fun and creative ideas, then these few crafts will be for you.
This cheap and easy way to make a flower vase is such a creative and simple idea. Finding clearance or marked-down items will be a blessing for this craft. You can make and create these items to send to loved ones to tell them to get well soon or that you are thinking about them.
10 Things I've Learned from You
This Craft idea is a way to show whoever you make it for just how much they have learned from you. You will create a page of 10 different things you have learned from the person for as long as you have known them. Then, with each learned lesson, you will expand and explain a bit more in-depth about what that learned subject did for you as a person or what it meant to you.
This creative school photo chain is a nice way to show off your children's school pictures. Instead of piling up their school photos, you can create this simple and cute little chain magnet. Just use the supplies to create the magnet chain and add in your favorite pictures.
How to Make a DIY Pedi in a Jar Gift
This DIY Pedi jar is sure to light up the day of anyone you know. This simple jar is filled with supplies to allow a person to relax and have a pedicure. You make up the jar with supplies you have and then, fill up the jar with all the things you need to get a pedicure from nail polish and cotton balls to a nail file and nail clippers.
These easy Flower Pots are a great way to add color to any room. You will use colorful craft sticks to line up on after the other around your flower pot. This will make your flower pot super vibrant and you can place real, fake, or handmade flowers inside.
Crafts you can do with your kids
If you are a mom or someone who deals with children on a daily basis, you are probably always looking for things to keep them busy throughout the day. Well, these craft ideas I have listed below will not only keep them busy but will keep them happy from making some super fun and easy crafts.
Felt Flowers are a fun and simple craft idea you can make yourself or make with your children. These cute little felt flowers can liven up a child's room to a school classroom. You only need a handful of supplies to make these.
These kid-friendly tissue paper flowers and a fun way to get creative. This tissue flower is super simple to make and all that is needed is a pipe cleaner and 4 sheets of tissue paper. These can be made for easy birthday decorations or just a rest and craft day.
How to Make a DIY Silhouette Portrait
This DIY Silhouette Portrait is a creative way to make some more wall decor in your house or to make as a gift to a family member. These Portraits are cutout shadows of an individual person of choice from children in the family to adults.
LOVE BUG Ladybugs Picture Holder DIY
These adorable Love Bug Lady Bugs are picture holders for any pictures you have around your house. You can even have these made for friends or family and place pictures you want them to have on the Love Bug holder. This ladybug is medium in size with two antennas that reach out to grab and hold you or a loved one's photos.
How to Make Tissue Flowers With Kleenex
You are going to have so much fun creating these quick and easy Tissue Flowers with Kleenex. You will follow the steps to make the flowers, then use a marker to add a bit of color on the edges. You can give this as a gift or place it as decor on a bedside table or somewhere else around the house.
Kid-Made Mod Podge Candle Holders
This cute candle holder craft is great for children to make. You can get all the supplies ready for them and watch as they Mod Podge their way to make a pretty vase for you to place a candle in. This will be a lovely idea for your children to make their mom for Mother's Day.
Your kids will have so much fun making these Salt Dough Ornaments. You start off by making the dough to be able to make a handprint wherever they desire. Then, you can decorate the handprint to make a cute little designed ornament for a Christmas tree or to hang around the house.
If you or your children love painting then, you will love these pretty and colorful pour pots. You will have a few supplies to decorate, but the fun part is the painting of course. You will flip whatever size pot you have upside down and then, start squeezing the paint out the pour down the sides to make a lovely design.
This Picture Flower craft is perfect as a school craft for kids or for kids at home. You will have them make a pretty flower but cutting it out in their favorite color. Then, they will take a photo of them and place it in the middle. Then, they can keep them for themselves or gift them to someone they love.
"You Are My Sunshine" Noodle Card for Kids to Make
This craft is a very simple and easy craft that a child as you'd as 2 create. All you need is some paint, a paper plate, and uncooked swirl noodles. The kids can paint the noodles a bright yellow, then glue them to the plate to make a sun.
This Pipe Cleaner Flower is a great craft to make with kids. All the children will need to do is shape the pipe cleaners into flowers with their choice of colored pipe cleaners. Then, place it into a miniature vase with some crinkled green paper.
Nail Art– This is a super simple and easy craft you can do with your kids. All you need is a few supplies to make this colorful nail art. Grab them some vibrant and colorful rubber bands, then you will arrange the nails on the wood to make any type of shape, like a heart. Then, have the kids start wrapping them between each nail and crossing over to shape the heart.
Tooth Brush Spray Art– This is a great craft for kids to make from the ages of 3 and up. The idea of this craft is to paint using toothbrushes. All you need is some watercolors and a toothbrush and you can have your kids dive right into painting.
Butterfly Card – If you have kiddos, then this Butterfly Card Craft may be fun for them to make. They can customize and create the craft the way they want for anyone that they know. This is a great craft to make in the classroom or at home to keep the kids busy and creative.
Paper Plate Sunflower– This is a simple flower craft made out of paper plates. Follow along with the steps and you can make a lovely craft to decorate the classroom or take home with you. This craft is very easy and is a great craft for kids.
Easy Origami Card – Origami is the beautiful art of folding paper. If you have kids and are looking for a craft, then this may be a good one to try. This is a simple origami flower card that can be kept or given to someone.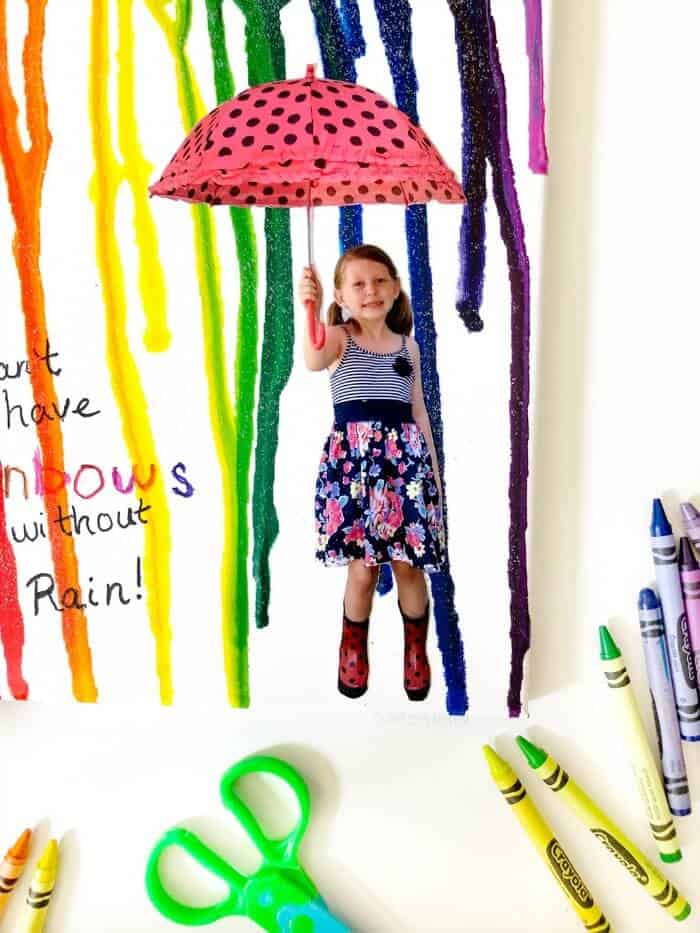 Rainbow Melted Crayon – Crayons are very vibrant colors that can add a splash of creativity to a craft. This DIY melted crayon art is for kids and can turn out to be a super cool gift. You can have them add a picture once the crayons are melted and even frame it.