This is the Best Easy Balsamic Chicken Recipe Ever! The flavor is amazing and the chicken is moist and delicious. If you are looking for an incredible chicken recipe, you have to try this chicken.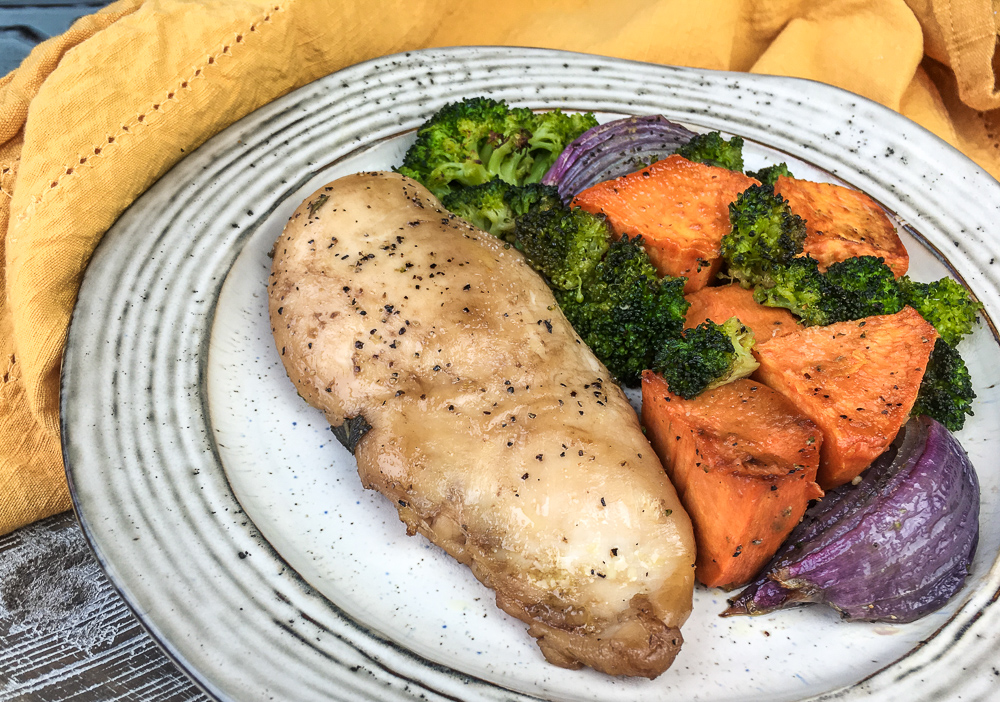 The Best Easy Balsamic Chicken Recipe
I love chicken. We eat it all the time. Because there are so many ways to make it, we are able to eat it without getting tired of it. So this incredible Balsamic Chicken recipe is one that is always in rotation with Delicious Rotisserie Chicken Enchilada Casserole, The Best Cheesy Chicken Quesadilla Recipe and THE BEST TUSCAN CHICKEN PASTA RECIPE.
What to Serve with Balsamic Chicken
I like to serve this balsamic chicken with Roasted Vegetables. This is our go to way to serve the chicken because it keeps it a healthy dinner that is low carb, low in fat and calories and low in Weight Watchers points. However, sometimes, I also serve it with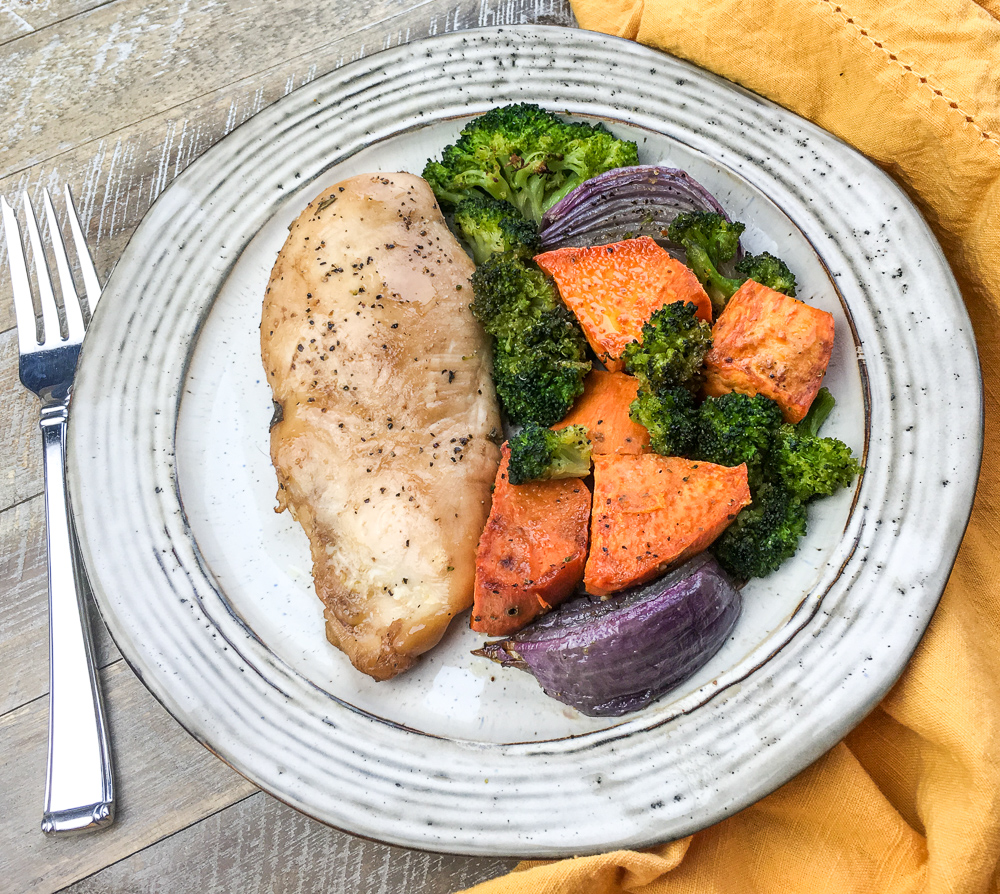 FAQ About Balsamic Glazed Chicken
Can This Be Used as a Balsamic Chicken Marinade
I love to marinade the chicken before I cook it. It gives the chicken a lot more flavor. You can add everything together in a plastic bag and then store it in the refrigerator for at least an hour. I like to flip the bag half way through so that both sides are getting the full flavor of the balsamic glazed chicken marinade.
Can I Make This a Honey Balsamic of Maple Balsamic Glaze?
If you want more sweetness to this recipe, you can add 1/2 tablespoon of honey or maple syrup to the oil mixture to add more sweetness to the recipe. If you want to add the flavor without the points, you can use sugar free maple syrup and it will not change the point count.
How Many Weight Watchers and Itrackbites in Balsamic Chicken Breast
When I am counting the points for this recipe, I am only counting the chicken. I am not including the veggies. This is because everyone likes different veggies and while many of them are 0 points, some are not, so it is best to let you include those once you have decided. This recipe is 0 points on Purple and Blue and 3 points on Green.

Have you joined our Weight Watchers Facebook Group? Free recipes and support. Perfect for everyone!
Want to Weight Watchers for almost free? Get a Year's Membership for the Price of a Month – Learn More About Healthi – Use Code Coach_DebiMurray to save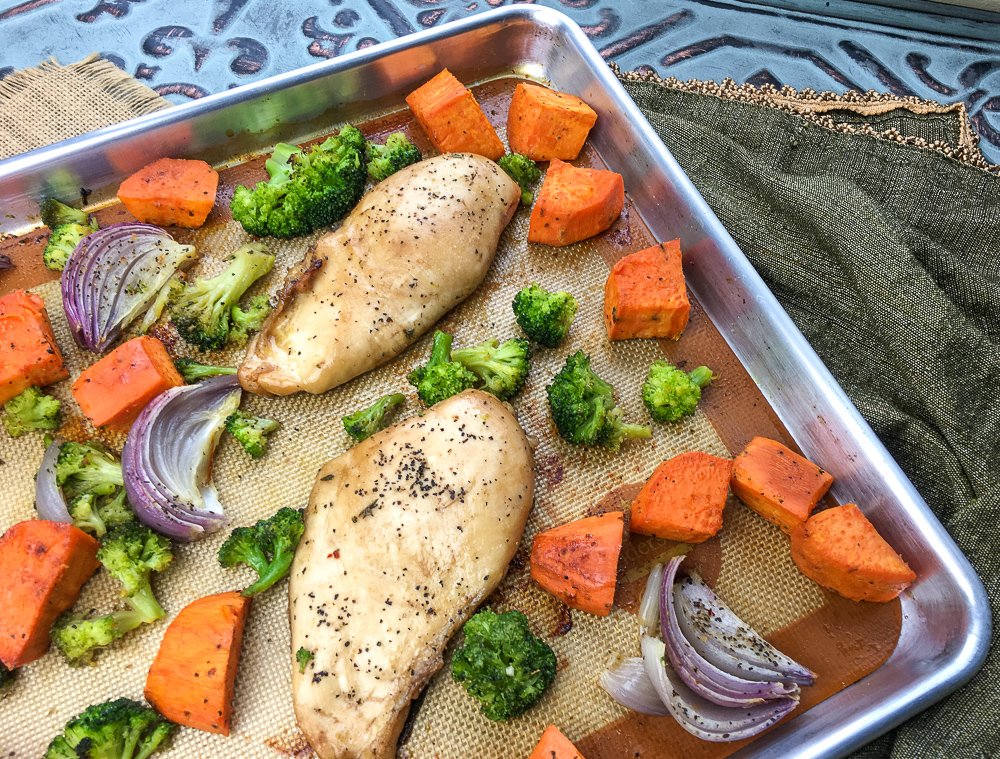 Ingredients Needed
You will find a complete list of all of the ingredients that you need as well as the directions on the printable recipe card below.
Skinless boneless chicken breasts
Olive oil
Balsamic vinegar
Orange juice
Orange zest
salt and pepper
Your favorite veggies for roasting
How to Make Weight Watchers Balsamic Chicken
Below is a brief breakdown of the steps below. To get the full steps, refer to the printable recipe card at the bottom of the post.
Preheat the oven and place the chicken on baking sheets
In a small bowl, combine the olive oil, balsamic vinegar, orange juice and zest.
Drizzle the mixture over the chicken breast.
Add the veggies, if using, and toss together with 1 tsp oil, salt and pepper. place around the chicken.
Bake for 20 to 25 minutes until the chicken in cooked through.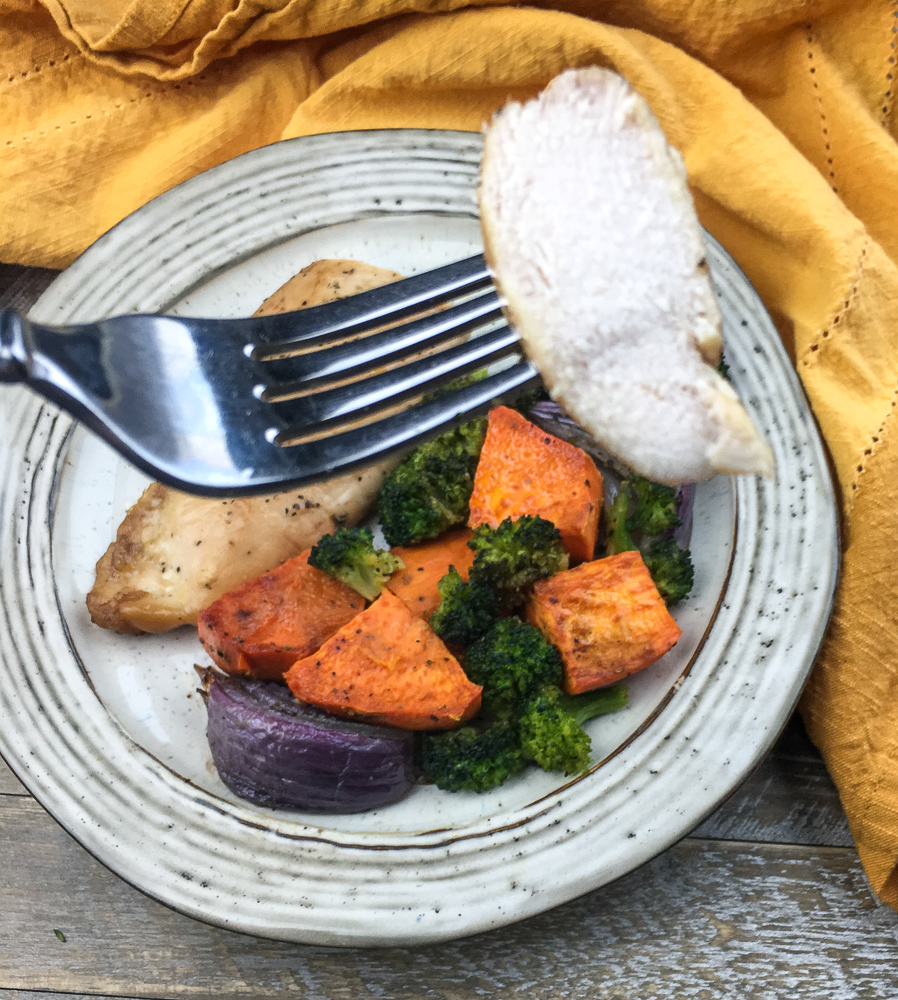 Related Recipes
Need more ideas and help to stay on track with Weight Watchers?
Save Money on Weight Watchers- Get a Year for the Price of a Month – Everything You Need to Know About iTrackBites – Use Code Coach_DebiMurray to save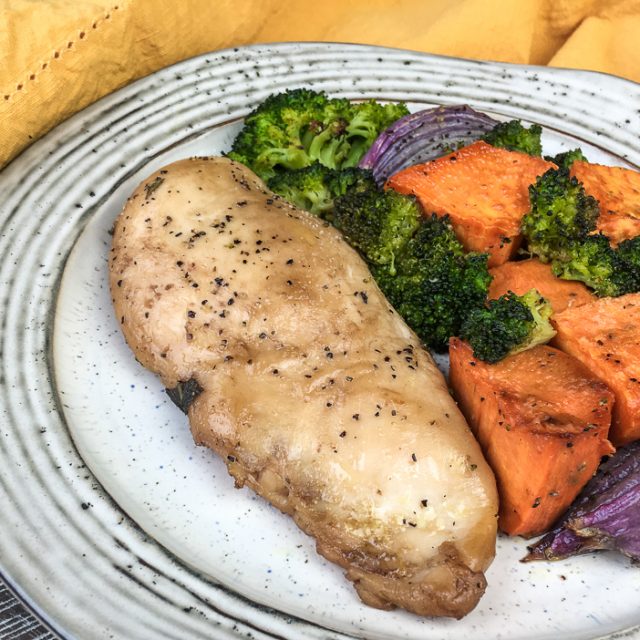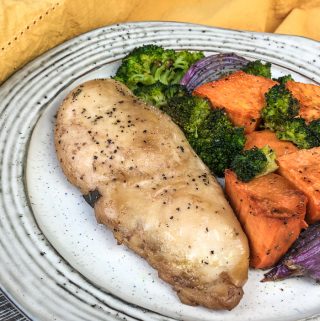 The Best Easy Balsamic Chicken Recipe
Directions
Preheat the oven to 400°F

Place chicken on a prepared baking sheet.

Combine the olive oil, balsamic vinegar, orange juice, and zest.

Drizzle the olive oil mixture over the chicken breast.

If adding veggies, toss veggies with 1 tsp of oil, salt, and pepper to taste and place around the chicken.

Bake for 20- 30 minutes until the chicken is cooked through.