This post contains affiliate links. If you buy something from them, I earn a small percentage that helps keep The Spring Mount 6 Pack running.
General Tso Chicken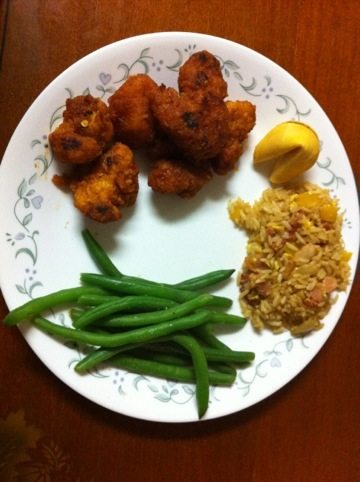 General Tso Chicken is my go to item to order when I get Chinese food. My son and I have been wanting to make it ourselves but I run into the issue Joey and I love it but Anthony can't stand it and Serenity is hit or miss. Willow loves anything but whether she will sit still long enough to eat is another. So this is my version of General Tso Chicken in a hurry.
General Tso Chicken
4 servings
Weight Watchers points: 8 points
Ingredients
Chicken- For my short cut method I used frozen popcorn method. You can use chicken thighs, marinate them, bread them and fry them if you want a more flavorful, but more labor intensive product.
Sauce
1/4 cup chicken stock,
1  TBSP tomato paste
1 1/2 TBSP soy sauce
1 TBSP rice vinegar
1 tsp hoisin sauce
1 to 2 tsp chili paste, depending if you are adding the fresh chilis and depending how hot you like it
1 tsp sesame oil
1 1/2 TBSP sugar
1 tsp cornstarch                                                                                                                                                                                                                                           Fresh Chilis and fresh garlic are optional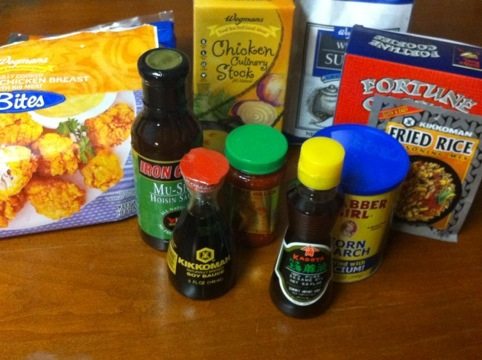 Mix the sauce ingredients together dissolving sugar and cornstarch. Bake or fry the chicken.
If adding fresh chilis and fresh garlic to the dish, sauté
them in the wok using a small bit of  oil.
When the chicken is done, put the sauce and the chicken in the wok and thoroughly coat the chicken in the sauce and cook for a few minutes until the sauce is nice and thick and the chicken has absorbed it.
Serve with Fried Rice and a veggie, and of course fortune cookies.