If you've wondered how to dye deviled eggs easily for the holidays, then this post is for you! Coloring deviled eggs for any event or holiday is easier than you think! With just a little bit of food coloring and vinegar, you can achieve beautifully colored eggs.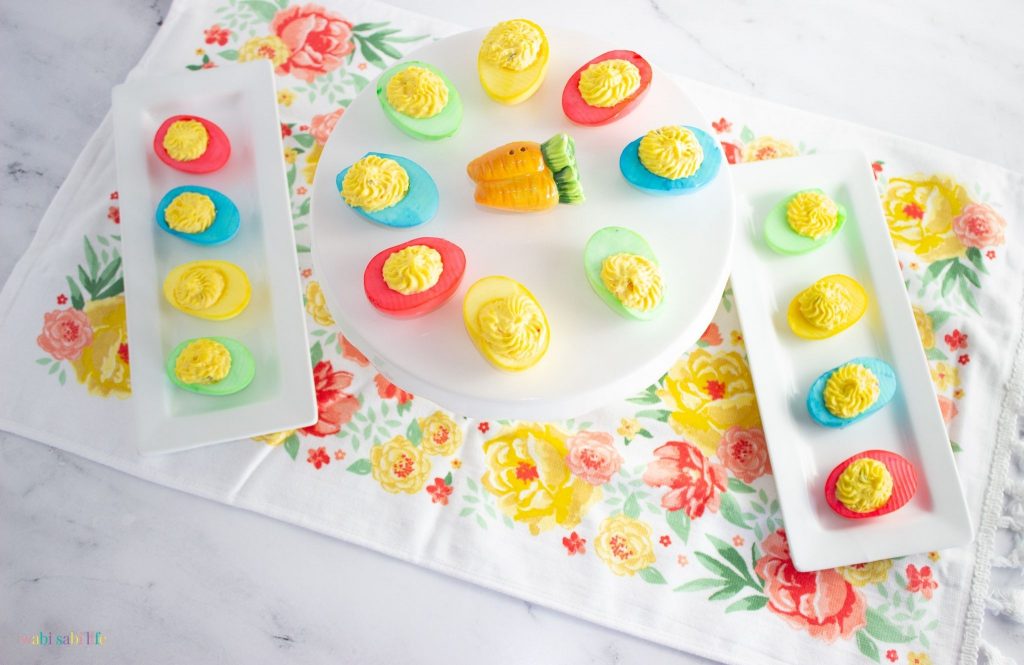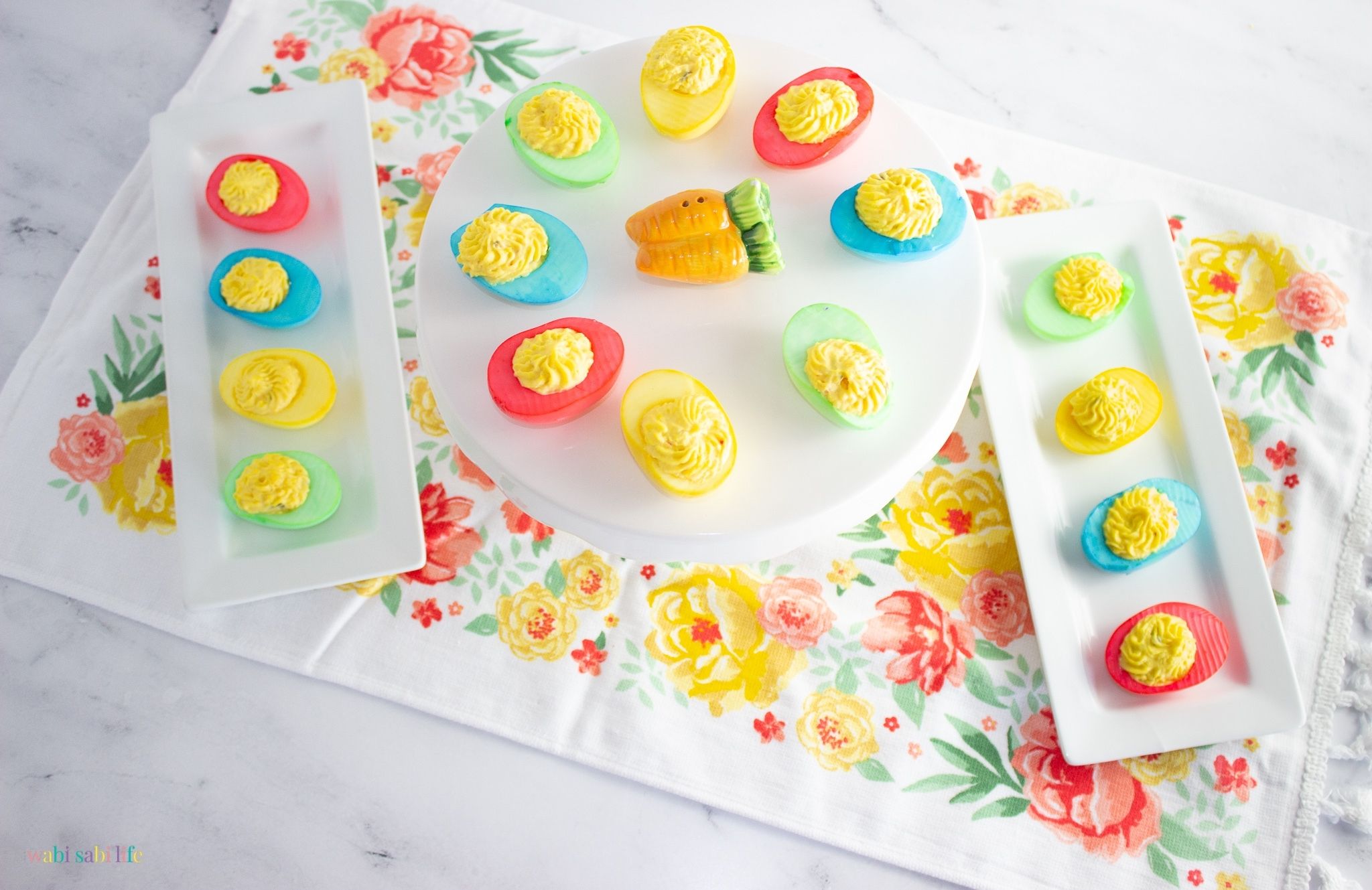 How to Dye Deviled Eggs
Deviled eggs are such a classic appetizer. It's one of those recipes that whether you use an old-fashioned recipe such as mustard with pickle juice, or sweet relish with mustard, there is no wrong way to make these delicious one-bite appetizers.
Ways to Use Dyed Deviled Eggs
Once you start making these unique colored eggs, you will want to make them for every single holiday!
If you are really wanting to add some bright colors to your appetizer table for Easter, these Spring Colored Easter Colored Deviled Eggs are simply perfect!
Making up a batch of these Red, White, and Blue Deviled Eggs are a must for 4th of July.
If you are looking for a salad that has this classic taste, then you must make a Deviled Egg Salad!
Thinking you need to make these for St. Patrick's Day? Just whip up a batch of boiled eggs and dye the eggs green!
Of course, we can't leave our Valentines Day! To make these tasty appetizers to share with your special someone, just use pink food coloring!
If you are planning to celebrate Dr. Seuss day, then a fun combination of either multicolored ones or some regular green ones for Green Eggs and Ham.
Deviled eggs and Christmas go together perfectly. To make these appetizers really stand out, you could do a spread of red and/or green deviled eggs.
You can customize the color of the eggs to any holiday or event you desire! The ideas are really endless!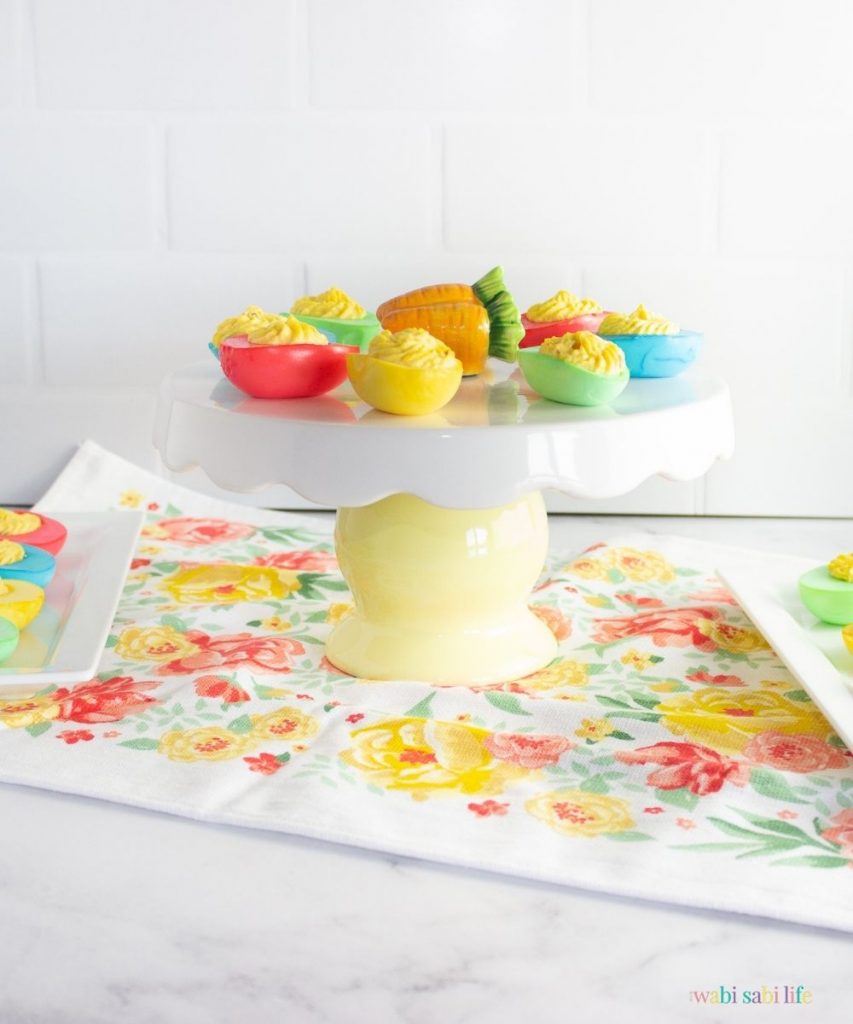 FAQ About This Post
How to dye deviled eggs without vinegar
You can use lemon juice. You just need the acidity to work with the dye.
How do you dye hard boiled eggs without a shell?
By dying the egg after the yolk has been removed. Remove the yolk like you would do for deviled egg and then color the eggs.
How Do You Color Boiled Eggs
After you have boiled the eggs and peeled off the shell, you will cut the egg in half and remove the yolk from the egg.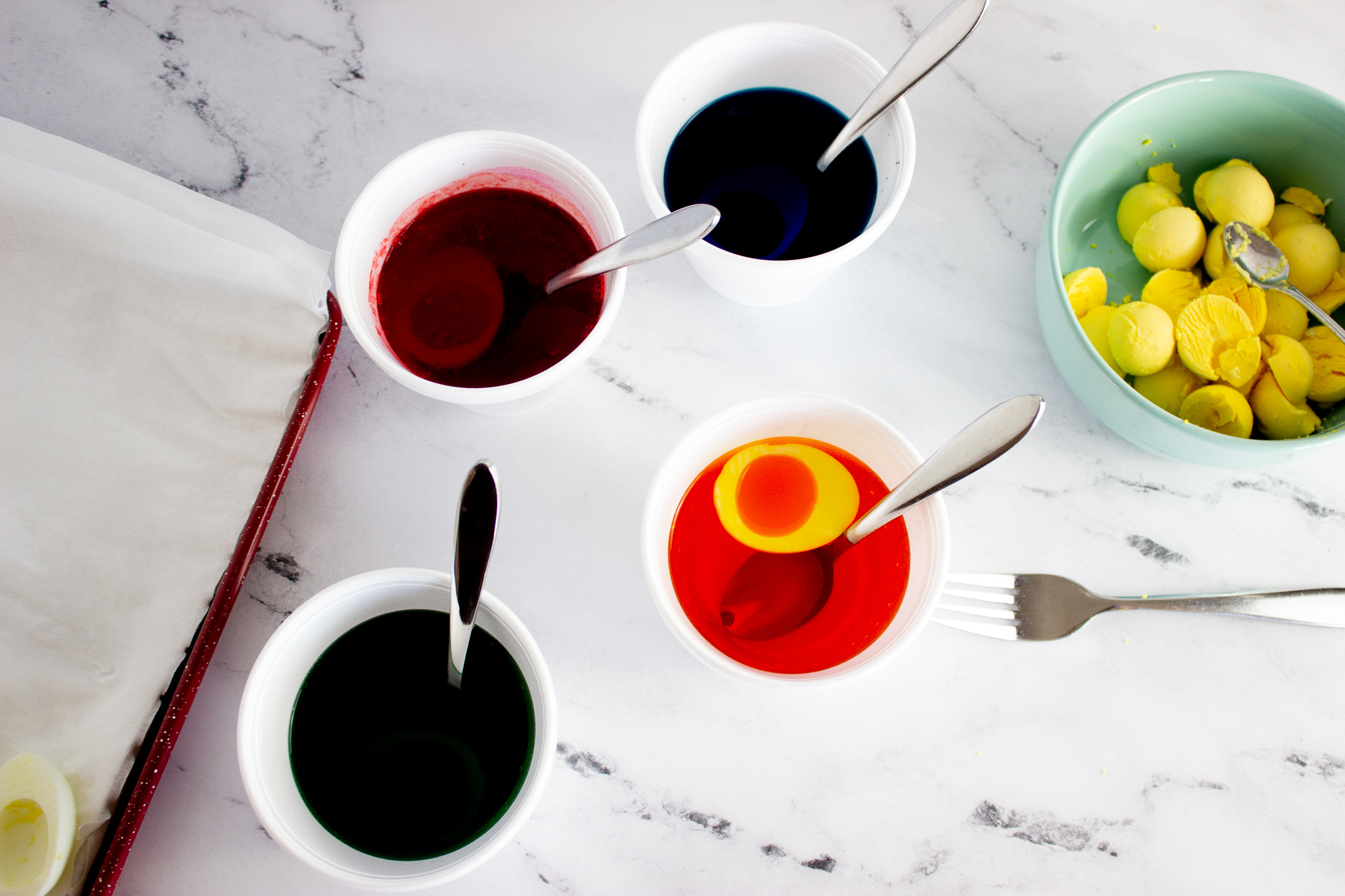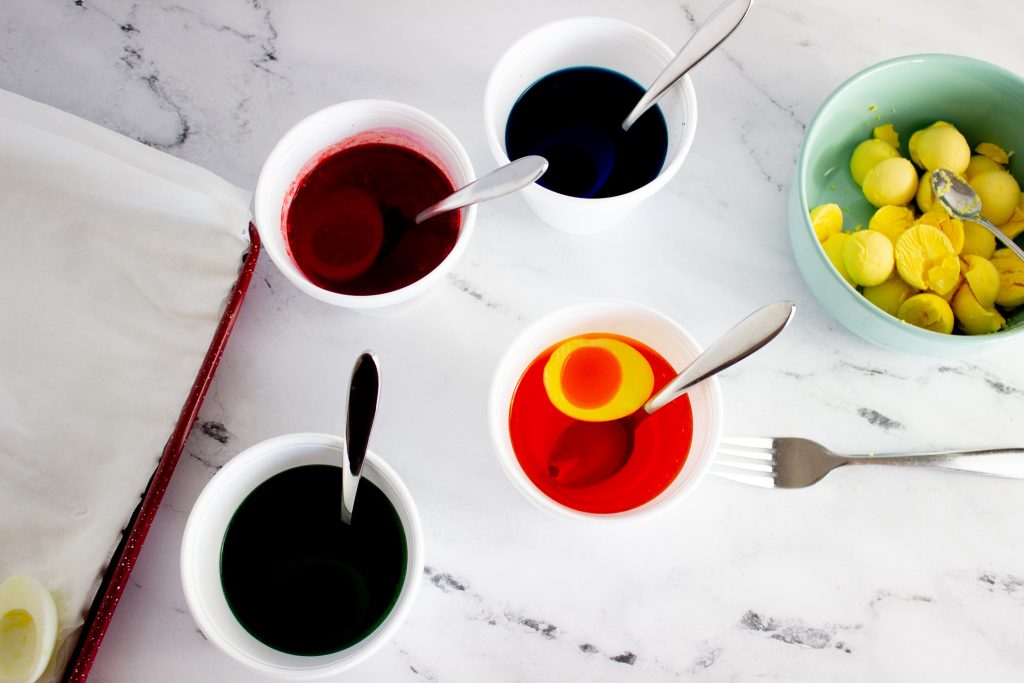 Then in a bowl that has been prepared with water, food coloring and 1 – 2 tbsp of vinegar , add in your eggs.
Let the eggs stay in the colored mixture as long as it takes to get the color you desire.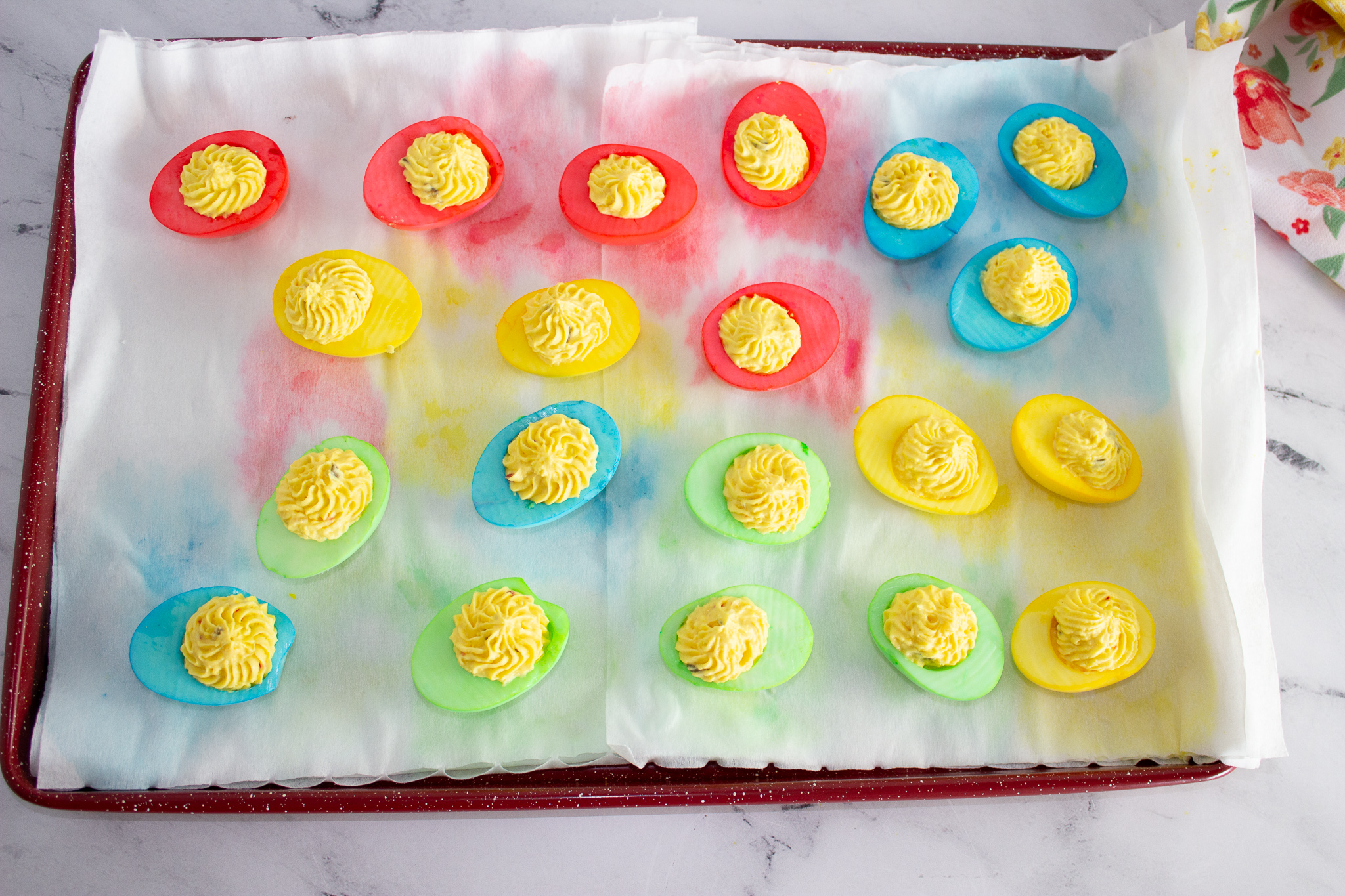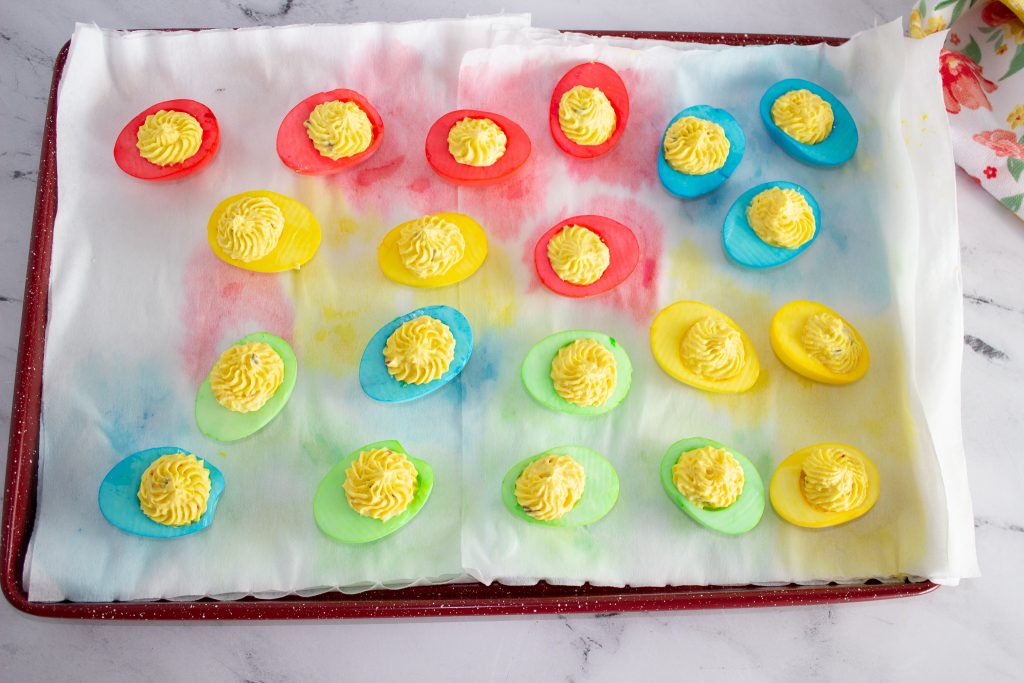 Place the dyed egg whites aside and you can refill with the yolk aster making the deviled egg filling.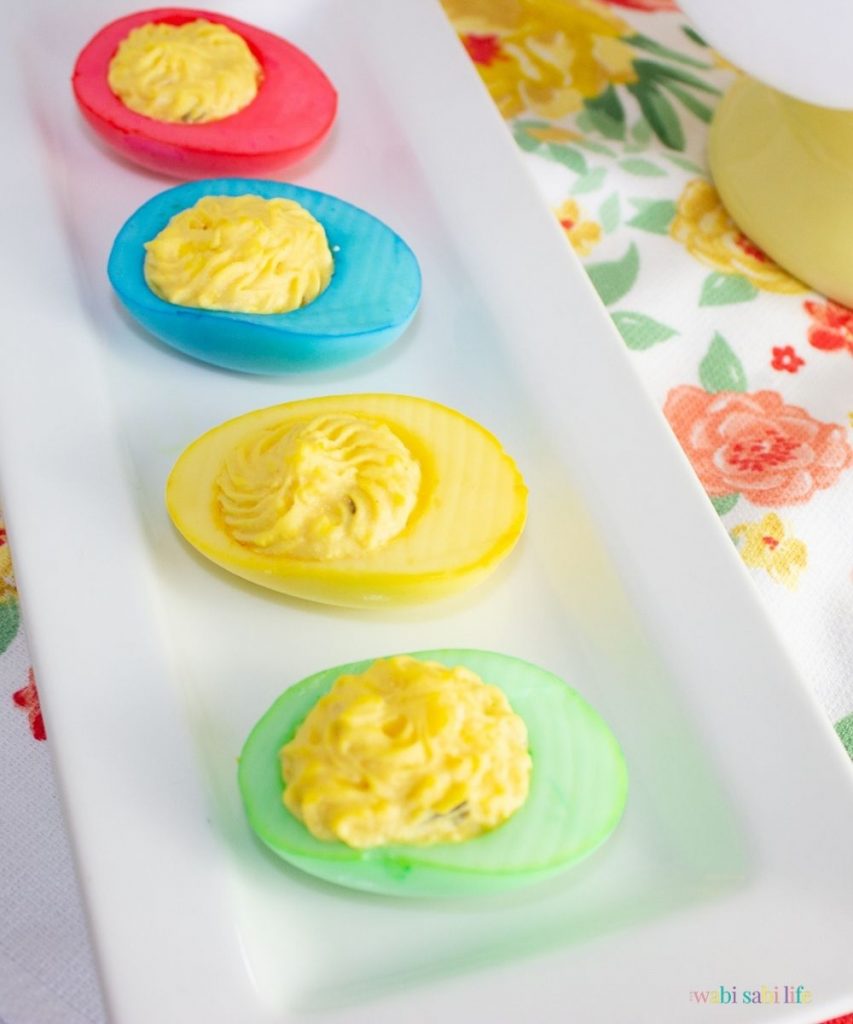 Related Recipes