If you love Coleslaw but want a healthier version, you are going to want to try the Best Healthy Coleslaw Recipe ever. This lighter recipe is going to become one of your favorite side dishes.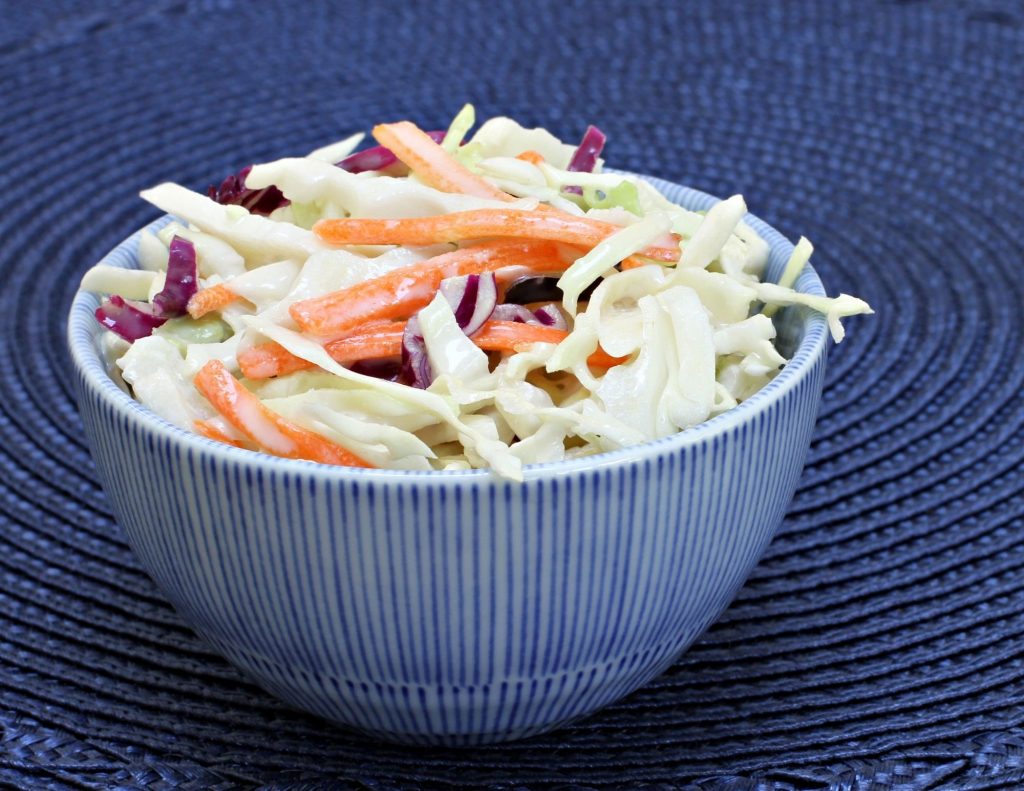 Healthy Cole Slaw Recipe
I love making coleslaw as a side dish or for picnics, but it is not always considered part of a healthy meal. That is why I wanted to make sure I made a lighter, healthier version. And I have to say, this recipe tastes just as good as store bought, mayo heavy, creamy coleslaw without me having to worry that it isn't something we should be eating. This healthy Coleslaw recipe is absolutely perfect.
How to cut cabbage for coleslaw
There are different types of cabbage, but cutting them is all basically the same. You want to remove the outside leaves that are roughed up or bruised. The cut the cabbage into quarters and remove the core. Then you want to slice the quarters into thin shreds, how thick or thin you are cutting it will depend what you are making with it. When you are making coleslaw with the cabbage, you definitely want thin shreds for the best taste.
What is in Coleslaw Dressing?
There are 2 types of dressing that most coleslaw recipes use. One is a vinaigrette style dressing. The other, more common and what I like the best, is a creamy dressing that normally consists of mayo. In my recipe, I am using a creamy style dressing, but I skip the mayo and use my secret ingredient instead.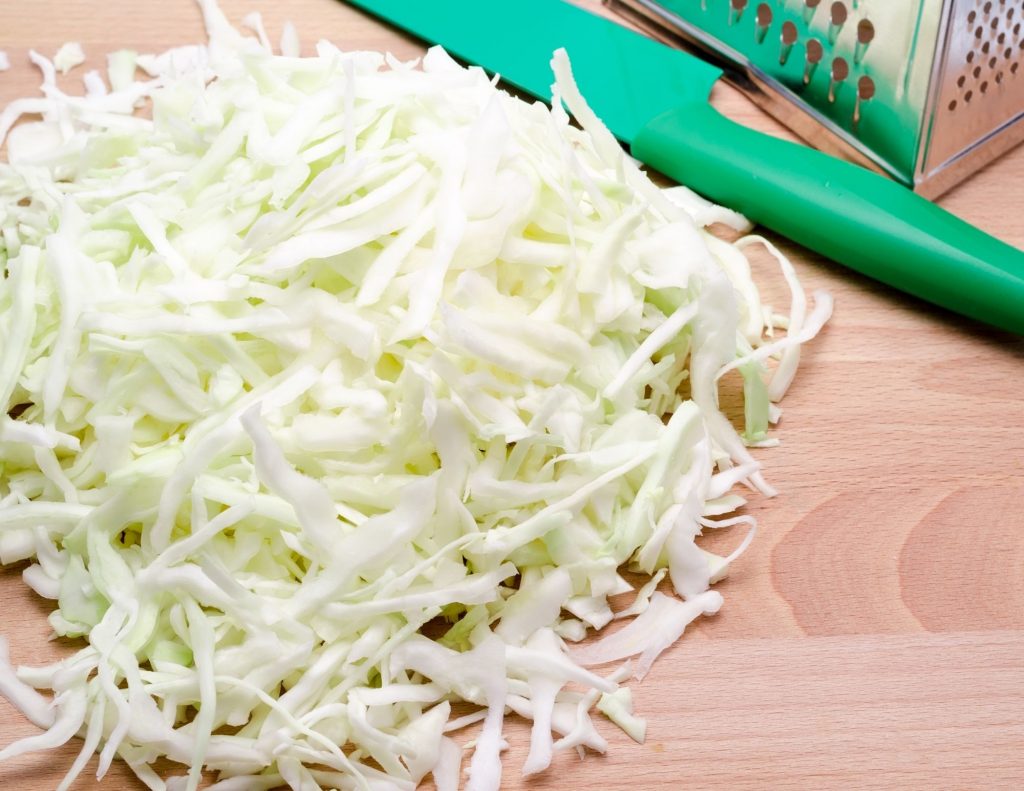 How Long Does Coleslaw Keep?
I like to make my coleslaw and serve it within a few hours. This is because normally, the salt and the vinegar that goes into the dressing, starts to break down the cabbage and pulls the water out of it. I will still eat the leftovers for a few days, u to 3, but it changes the consistency.
What To Eat with Coleslaw
I could eat coleslaw with almost anything. We eat it a lot with Ranch Burgers or as a side dish for Instant Pot Pot Roast and Cheesy Chicken Quesadilla. I also add it to my Blacked Fish Tacos.
Why does my Coleslaw get watery?
If the coleslaw is getting watery, it usually means that there is not enough dressing. The water naturally comes out of the cabbage and this will thin the dressing. If you do not have enough it will make the dressing watery and not nice and creamy.
How Many Weight Watchers Points in Coleslaw
When I am making this coleslaw recipe, I am making a point to use fat free Greek yogurt. This replaces the mayo and make the recipe much lighter.
This recipes comes in at 0 points on All Weight Watcher Plans. It is the perfect side dish.
Want to Weight Watchers for almost free? Get a Year'sMembership for the Price of a Month – Learn More About iTrackBites – Use Code Coach_DebiMurray to save
Have you heard about the New WW Plan 2022? Find out everything you need to know including the new diabetic friendly WW plan information!
New to WW? Trying to Decide on What Plan is Best? Use these guides to help. Everything You Need to Know about the Green Plan, Blue and Purple coming soon.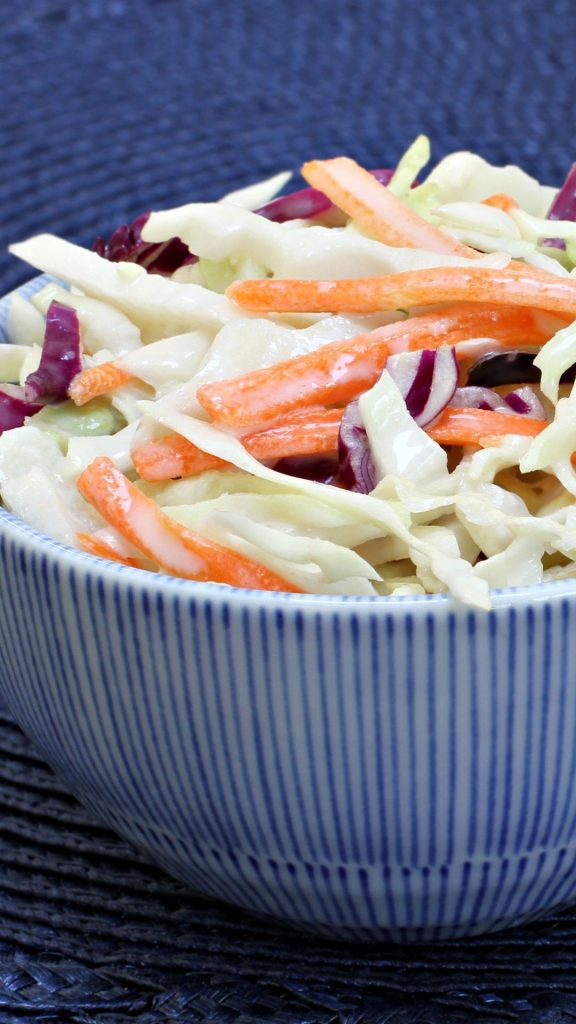 Ingredients
Get the full list of ingredients, with measurements, and step-by-step directions at the bottom of the post in the printable recipe card.
Green cabbage
Red cabbage
Carrot
Fat Free Greek yogurt – Learn How to Make Greek Yogurt
Apple cider vinegar
Ground cumin
Spicy Dijon mustard
Fresh lime juice
Salt and pepper
How to Make The Best Ever Coleslaw
In a large bowl, add the sliced cabbage and shredded carrots.
In a separate bow, combine the yogurt, apple cider vinegar, cumin, mustard and lime juice.
Pour the dressing over the veggies in the bowl and toss to combine.
Season with salt and pepper, stir, and store in the refrigerator until you are ready to serve.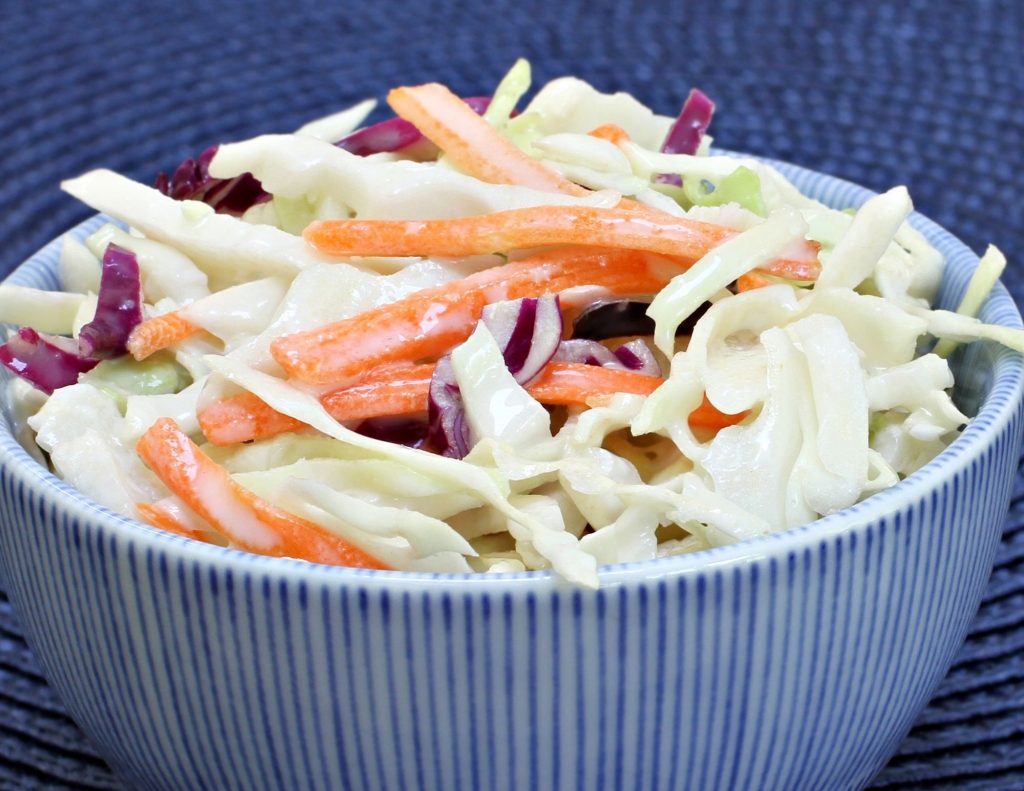 Need more ideas and help to stay on track with Weight Watchers?
Save Money on Weight Watchers- Get a Year for the Price of a Month – Everything You Need to Know About iTrackBites – Use Code Coach_DebiMurray to save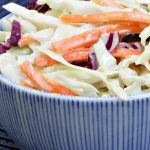 Print Recipe
The Best Healthy Coleslaw Recipe Ever
Ingredients
3

c.

green cabbage

thinly sliced

1

c.

red cabbage

thinly sliced

1

large

carrot

shredded

1/3

c.

Fat Free Greek yogurt

1

T.

apple cider vinegar

¾

t.

ground cumin

¾

t.

spicy Dijon mustard

1

T.

fresh lime juice

Salt and pepper

to taste
Instructions
Slice the cabbages and place them in a large bowl.

Shred the carrots and add to the bowl.

Whisk together the yogurt, vinegar, cumin, mustard, and lime juice together in a bowl.

Pour the dressing over the vegetables and combine.

Add salt and pepper and stir.

Store in the refrigerator until ready to serve.